Then, how to remove Apple ID from iPhone when you might have bought a used iPhone with previous owner's Apple ID account? Or maybe you gave your iPhone to someone, and they signed in with their own Apple ID to download apps but didn't sign out.
Here are what you can do:
How to Remove Old/Existing Apple ID from iPhone without Password
Consumers who buy second-hand iPhone devices may struggle to figure out the Apple ID password of the previous owner.
But that's not a problem anymore. You can remove Apple ID without password using UnlockGo. Note: THIS IS ONLY for PERSONAL USE, ANY COMERCIAL ACTIVITY IS PROHIBITED!
iToolab UnlockGo can also help you remove Apple ID within less than 10 minutes. The tool requires no technical knowledge of computers or software.
Remove any iCloud account from an activated iOS device without password.
Create a new iCloud account or switch to a different Apple ID.
Access the full range of Apple and iCloud features after removing the Apple ID.
Download apps and games from the App/iTunes store.
Use the Find My iPhone feature as per your preference.
Text Guide: How to get someone's Apple ID off iPhone using UnlockGo, simply follow the steps below:
Step 1. Download the UnlockGo tool on your Windows or Mac computer and install it.
Step 2. Launch UnlockGo and click on the "Unlock Apple ID" option.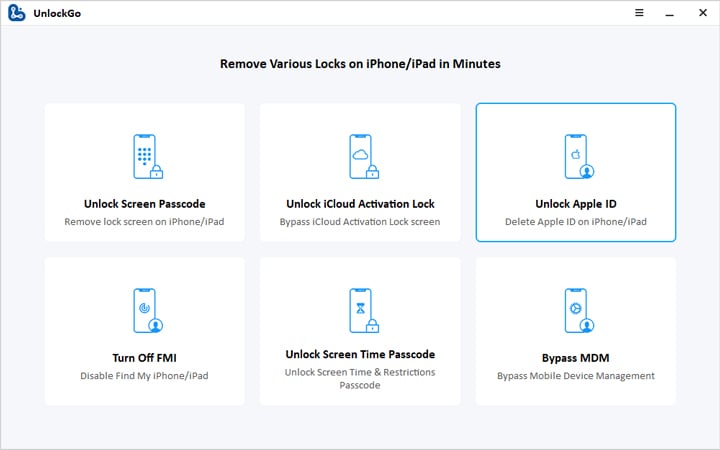 Step 3. Use a USB cable to connect your iPhone/iPad/iPod Touch to your computer. When prompted, press "Trust" on your device.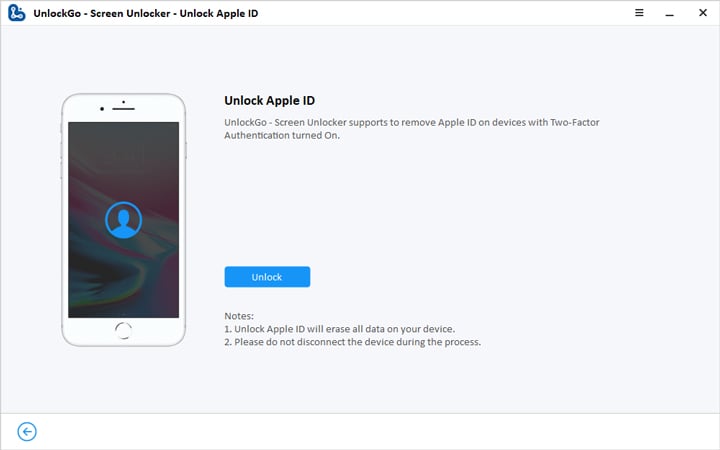 Step 4. In the next window, click "Download" to start downloading the firmware onto your computer.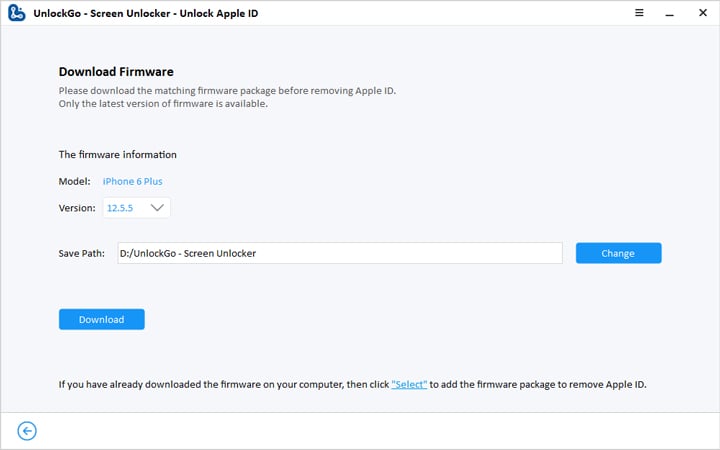 Step 5. Once the process is finished, UnlockGo will start removing the Apple ID.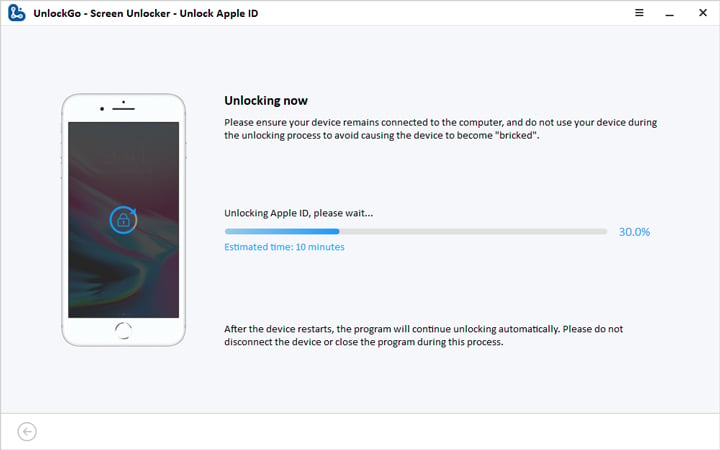 Step 6. Wait a few moments, and your device will restart. Follow the tutorial to set up you device.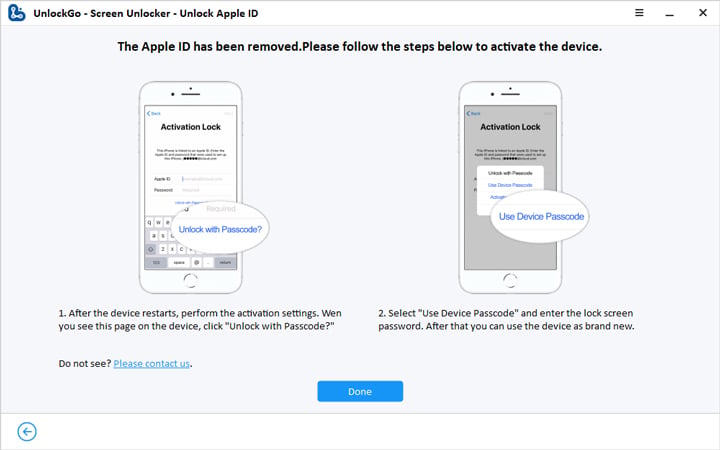 You might be interested: How to Unlock a Disable iPhone without Losing Data
How to Remove a Locked Apple ID from iPhone without Passoword(Activation Lock)
I know you might have tried to factory reset your iPhone successfully and prepare to set up the device. BUT, the following message is poping up on the screen.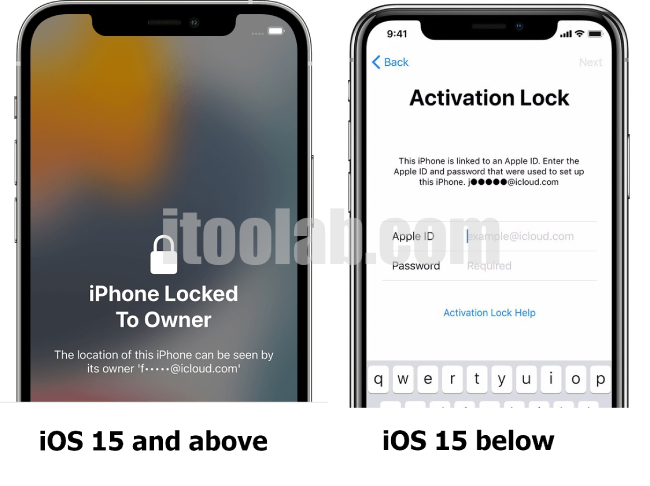 Yep, you get stuck on Activation Lock which is used to avoiding thief hacked into iPhone. So, what to do now? At this time, you need to use third-party tool to remove. One of the best ways to do that is to use the iCloud Activation Lock Bypass Tool – like UnlockGo. This tool show users how to remove Apple ID Lock from iPhone 6 to iPhone X.
UnlockGo offers several important benefits to users, including:
The Unlock iCloud Activation Lock feature supports iPhone 5S to iPhone X running iOS 12 – iOS14.8
Access all iPhone features except phone call, cellular and iCloud of new Apple ID after bypassing Activation Lock.
Prevent the risk of tracking or data erasure from someone else's Apple ID connected to your phone.
To use UnlockGo to remove the Apple ID of someone else, follow the instructions below:
Step 1. Download and install UnlockGo for Windows or Mac.
Step 2. Launch the iToolab UnlockGo tool and click "Unlock iCloud Activation Lock ".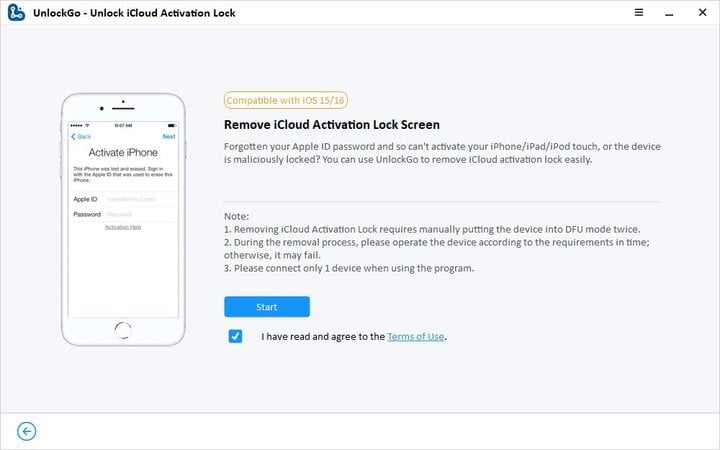 Step 3. Now connect your iPhone/iPad device to the computer with a USB cable. And follow the on-screen instructions to jailbreak your device. After jailbreaking is done, click "Next".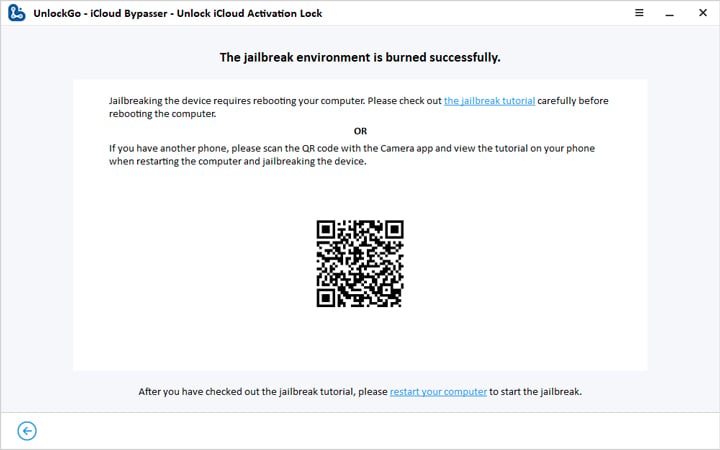 Step 4. Wait for a few seconds for the tool to bypass the iPhone activation lock screen.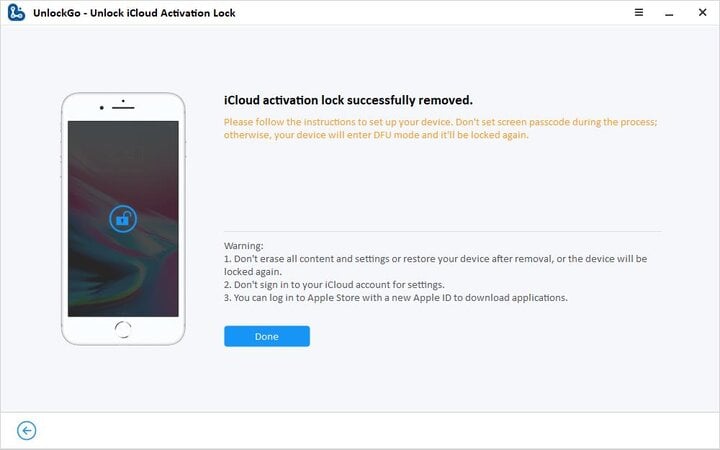 Note: Don't disconnect your device from the computer via USB during the jailbreak and Activation Lock bypassing processes, as this could brick your device.
If You are Lucky Enough, iTunes Will Help Remove Apple ID from iPhone Easily
If the option of a cooperative ex-owner isn't available to you, then it's still possible to remove their Apple ID by performing a factory reset. If you're lucky enough to have a phone with the Find My iPhone option switched off by the previous owner, follow the steps below to reset your iPhone:(Let's take an iPhone 7 for example, you can learn more here.)
Connect your iPhone to your computer with a USB cable and open iTunes.
Hold down the Sleep/Wake button and the Volume Down button simultaneously for 10 seconds to perform a Force Restart.
Let go of the Sleep/Wake button but continue holding the Volume Down button for 10 seconds more.
You should now see a message saying iTunes has detected iPhone in recovery mode.
Click Restore to allow iPhone restoration to begin.
How to Remove Apple ID from App Store without Password
If someone else's Apple ID is connected to your phone's App Store, you won't be able to download new apps without entering the password.
Thankfully, it's relatively easy to remove someone else's Apple ID from the App Store, unlike getting rid of an Apple ID at the device level (which always requires a password).
You won't need a password to sign out an Apple ID from just the App Store.
Here's how you can remove an Apple ID from the App Store (for iOS 14 devices):
Launch the App Store.
Tap your name in the top-right of the App Store page to enter the Account screen.
Scroll to the bottom and tap "Sign Out". You won't have to enter a password.
Enter your own Apple ID credentials at the top of the Account screen to sign in with your personal ID.
For iOS 13 and earlier versions, you can remove an Apple ID by going to Settings > iTunes & App Store > Sign Out.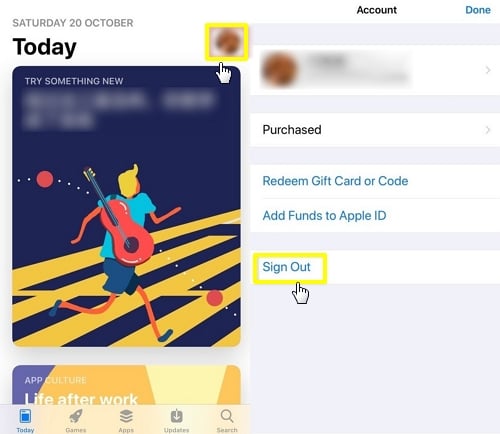 Wrapping Up
It's definitely a tough spot to be in when your iPhone is connected to the Apple ID of someone you don't know. But we're lucky to inhabit a world where technological solutions are available for pretty much every problem you can think of. In the present scenario, tools like iToolab UnlockGo is doing the honors of helping owners of second-hand iPhones get rid of Apple ID of previous owners. So, if you're one of those unlucky second-hand owners, it might be worth giving these utilities a shot.
Are you aware of any methods or tricks to remove someone else's Apple ID from iPhone without password? Let us know in the comments below.