How to unlock Apple ID? Don't know how to remove the iCloud activation lock without a password? If you are one of those who have forgotten their password and don't know how to unlock your Apple ID, don't worry because Mobitrix Lockaway will help you fix all these issues. This application is created by Mobitrix and has decent features to solve all your iPhone issues. In this article, we will guide you on everything about this tool and how you can use it. So, let's get started!
Part 1. What is Mobitrix Lockaway?
Mobitrix Lockaway helps bypass the iCloud activation lock. Using this tool, you can easily unlock Apple ID, turn off Find My iPhone, sign out of iCloud, and much more. Moreover, it is easy to use and has numerous features for iPhone users. You can download it on Windows and Mac and unlock your Apple ID in no time.
Part 2. Does Mobitrix LockAway Work?
Yes, this application works and helps manage your Apple and iCloud ID. Below we have mentioned the real reviews from its official website, which rating 4.7 among 147 reviews.

Here Me Out: the Pros and Cons you need to know
We have tested this application, and here are the pros and cons you should know before downloading the application.
✅Pros:
Easy to use
Price is reasonable
The trial version is available
❎ Cons:
Get stuck during the transfer process
Issues with Find My iPhone
Data loss issues
Part 3. Is Mobitrix LockAway Free?
Yes, it is free, but you can't enjoy all the features in the trial version. That means you have to purchase the packages to use all the functions. On their website, you can see three packages:
1-Quarter License: $29.95
1-Year License: $35.95
Lifetime license: $45.95
You can choose the package according to your requirements.
Part 4. BEST Alternative of Mobitrix LockAway
If you don't want to use Mobitrix LockAway and are looking for a better option, you can download the iToolab UnlockGo. This application has more features than Mobitrix LockAway and ensures you don't lose your data. Below we have mentioned everything about this application and how you can use it. Also, we have discussed the amazing features.
1. Don't just take my word for it
iToolab UnlockGo software is perfect for unlocking iOS devices. Besides, it can bypass Screen Passcode, iCloud Activation lock, Apple ID, and much more. Furthermore, you can also use Face ID and Touch ID to unlock the Apple ID. On their official website, you can find different tutorials that will help you learn more about this tool. What's more, it is an attractive GUI, and beginners can use this application easily.

Features of UnlokGo
With UnlockGo, you can unlock any type of password.
You can remove the Apple ID of iPhone and iPad devices without the password.
You can remove iCloud activation with one click.
It can bypass MDM and remove MDM profiles as well.
You can easily change your iOS smartphone's Screen Time Passcode.
🔥🔥🔥Limited-time OFFER: 10% OFF when you add to cart.
iToolab UnlockGo
🔥🔥🔥10% OFF for iToolab UnlockGo iOS
-10% 100%
How to Use iToolab UnlockGo
With the help of iToolab UnlockGo, you can easily remove your Apple ID. And the good news is that for this purpose, you don't need a password. Let's see how this application helps remove Apple ID from iPhone and iPad devices.
Step 1. Download and install the application on a PC. Once you are on the main page, click the "Unlock Apple ID" option.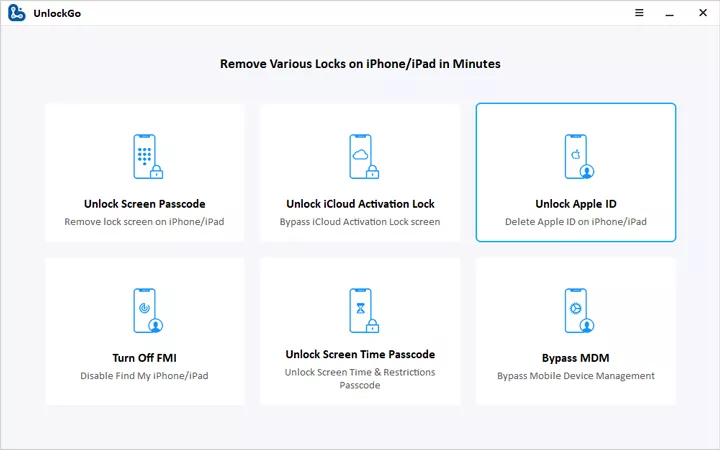 Step 2. Connect your device with the PC. Make sure that your iPhone is running iOS 11.4 and that Two-Factor authentication is turned on your device. After checking all these details, click the "Unlock" option to unlock your Apple ID.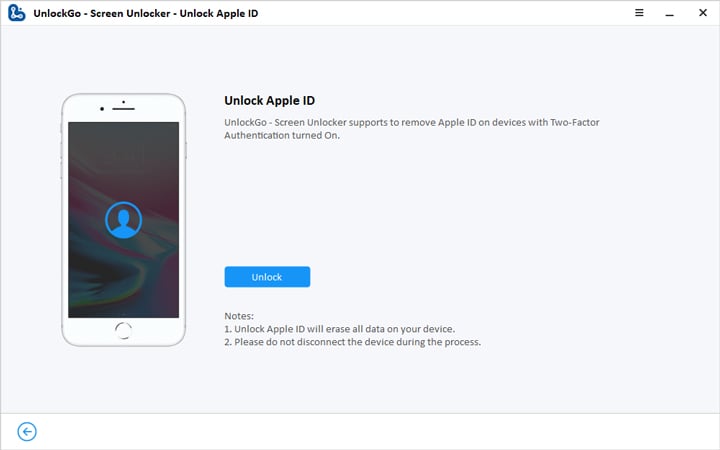 Step 3. In the next step, choose the Firmware Package and click the "Download" button. The application will suggest you Firmware according to your device. You can also change the path of your firmware by clicking the "Change" option.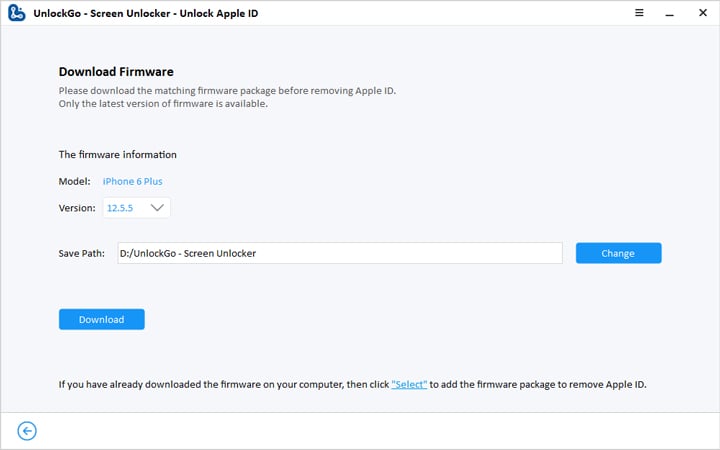 Step 4. Once the firmware package is downloaded, click the "Unlock Now" option. This will remove your Apple ID. Make sure that your device is connected during the process; otherwise, you will not be able to unlock the Apple ID.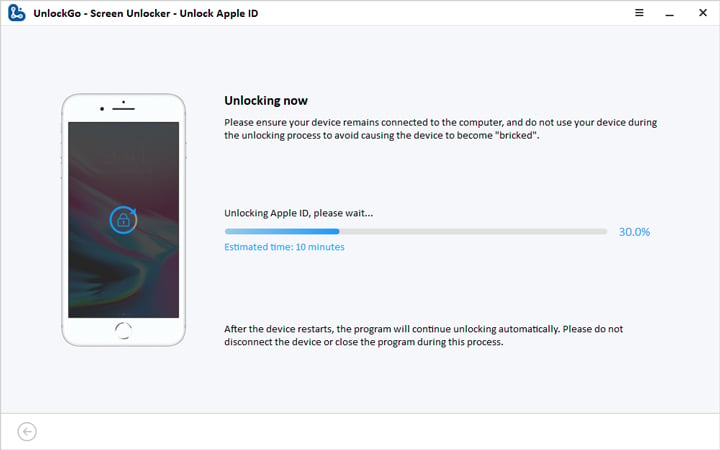 That's it! You have successfully removed the Apple ID. Now, you can setup your device and create a new Apple ID and enjoy all your iPhone's features.
My Choice
Undoubtedly, Mobitrix Lockaway is an all-in-one iOS unlocking program that helps unlock Apple ID, bypass iCloud activation and turn off Find My iPhone. However, the app still needs more functions to work properly. But if you need something more reliable, you can download iToolab UnlockGo, which helps unlock Apple ID, turn off Find My iPhone without a password, and bypass Screen Time and MDM without data loss.