Apple's iCloud Activation Lock feature aims to prevent unauthorized users from accessing your Apple device. This powerful tool can lock your stolen device and prevent others from using it. However, if you purchase an old phone and find out that the activation lock is turned on or see the message "The Apple ID Cannot Be Used to Unlock This iPhone," it can be really frustrating.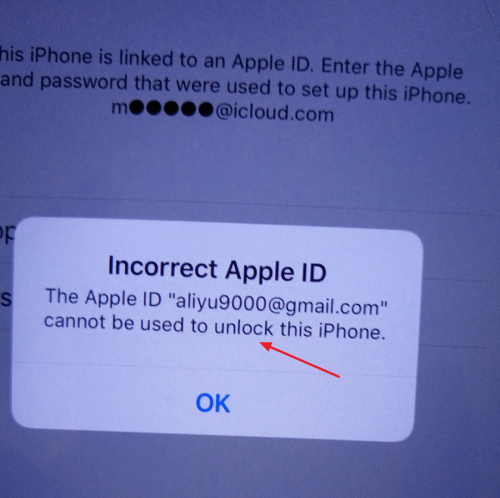 This problem generally occurs if the device's original owner forgets to remove their iCloud and resets the phone. However, today's guide will show you exactly how to solve this issue and remove any Apple ID from your device.
Part 1. What's the Meaning of "The Apple ID Cannot be Used to Unlock This iPhone."
If you have purchased an old phone and run across the Apple ID cannot be used to unlock this iPhone error, it usually means the device still has an iCloud account logged in with the previous owner's credentials. So, when you try to put in a new iCloud, Apple's servers will flag this as inappropriate and show you the dreadful error message.
However, this issue can also occur if you have given someone else to use your device, and they forget to log out or lose their account password. Whatever the case, the only solution now is to remove the existing iCloud account from the device. But do not worry; this article will show you two reliable ways to fix the issue.
Part 2. The Apple ID Cannot be Used to Unlock This iPhone? Fix with 2 Ways
To address the problem, you can either ask the original owner to log out of your device. This is only possible if you personally know the owner and they are also willing to help you out. If it's not the case, follow the steps below.
1. Best 100% Working: Unlock This iPhone Using iToolab UnlockGo (without password)
The best way to remove iCloud from a device without a password is to use a third-party solution. We highly recommend iToolab UnlockGo as it is one of the most reliable tools on the market. You can remove any password, including iCloud lock, using this tool. You do not need to put in any password or ask anyone for their password when using UnlockGo.
Here is a detailed step-by-step solution that you can follow to remove the "the apple id cannot be used to unlock this phone" error from your device.
Step 1: Download and install the iToolab UnlockGo app on your computer.
Step 2: With a USB cable, connect your phone to the computer and launch the iToolab UnlockGo app.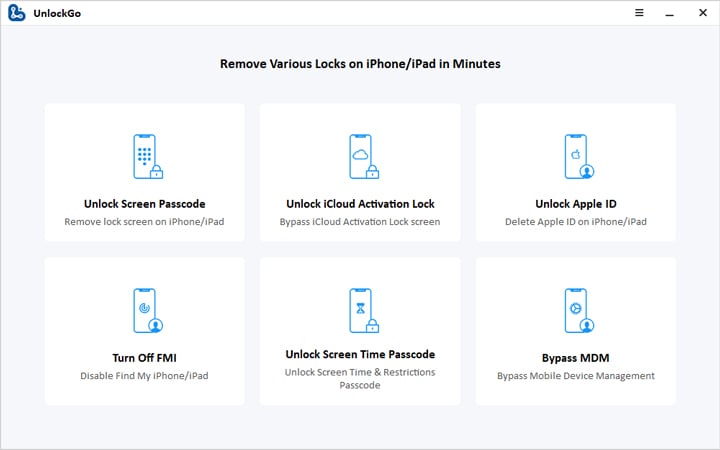 Step 3: From the dashboard, select "Remove iCloud Activation Lock" opinion and click "Start" to proceed.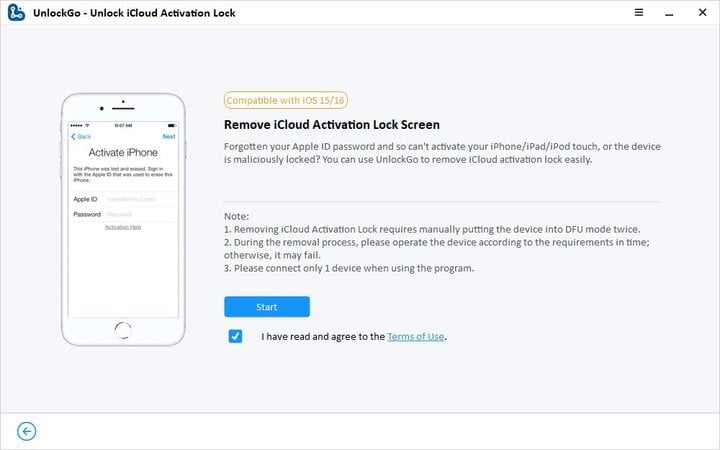 Step 4: To bypass iCloud activation, you will need to jailbreak the iOS device. UnlockGo will start to download the right jailbreak package for your device.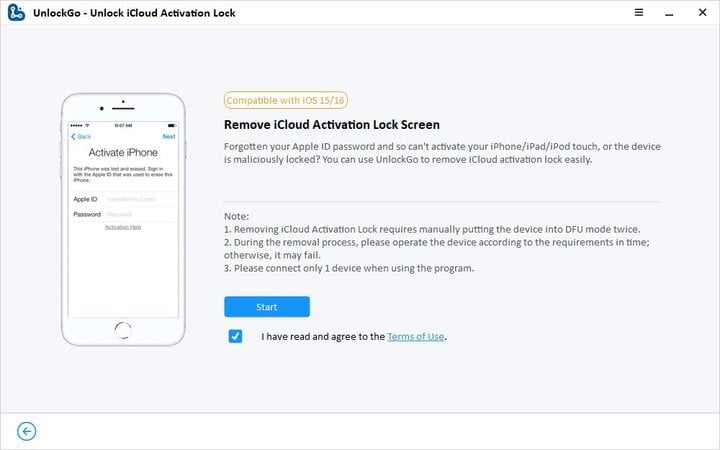 Note: Jailbreaking your phone will void your warranty.
Step 5: One jailbreak is completed, and you will find a "remove" button press on it to remove the apple id cannot be used to unlock this phone error.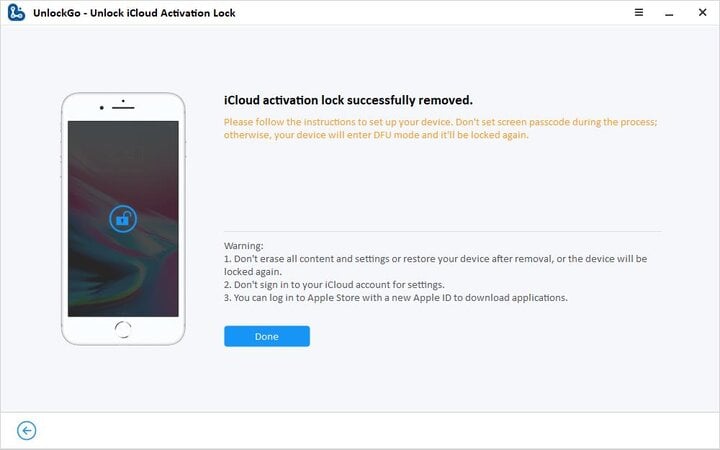 2. Or You Can Try to Recover your Apple ID
You can always try to recover your Apple ID using Apple's native forget me feature. It is far easier to change your iCloud password and then use it to remove the activation lock. However, for this to work, you will need the original owner to provide you with their account credentials which is unlikely. Still, if you can manage to get access to their email account or it is your own account, and you simply forgot your password, you can try this method.
Step 1: Visit Apple ID Official Support on your browser.
Step 2: Go to "Visit your Apple ID account page".
Step 3: Click on "Forgot your Apple ID or Password".
Step 4: Fill in the required information, including your first name, last name, and email address (which you linked with your Apple ID). Then, click on "Continue" to find your Apple ID.
Step 5: Now, follow the on-screen instructions to change your Apple Id; you will need to access your phone or email address to complete the process.
Step 6: Once completed, log in to your account and head over to all devices.
Step 7: Select the device that you want to remove from iCloud.
Step 8: Click Remove from Account.
Your Apple activation lock should now be removed, and you won't be seeing the apple id cannot be used to unlock this iPhone error.
Part 3. The FAQs You Might Have, We Answer You
1. Can I remove Apple ID Activation Lock?
Yes, you can use the iToolab UnlockGo app to remove the Apple ID activation lock from your device without any password.
2. If this iPhone is linked to an Apple ID, can I erase the iPhone via icloud.com?
As long as you have access to a computer, you'll be able to delete all of the data on your iPhone without having physical access to the phone.
3. I find someone says DFU Mode can solve "the apple id cannot be used to unlock this iphone", Is it true?
Yes, you can use third-party tools like UnlockGo to go to DFU mode and solve "the apple id cannot be used to unlock this iphone" issue.
4. Can I unlock an Apple ID-locked iPhone?
Yes, you can unlock Apple ID-locked iPhone using thyroid party apps like iToolab UnlockGo, which lets you access DFU mode and easily remove any passwords from your device.
Your iPhone Can be Unlocked Finally
It is pretty annoying to see the "The Apple ID cannot be used to unlock this iPhone " error message on your newly-purchased device. Without Apple ID, your phone is basically an extensive paperweight, but thankfully iToolab UnlockGo is here to save the day. We highly recommend the app for its unlocking capabilities; it is one of the few apps on the market that can be used to remove any lock from your Apple device completely. If you are an Apple fan, iToolab UnlockGo is one app that you have installed on your computer.