There are millions of apps out there, and sometimes you quickly have to install a new app only to discover you have forgotten your Apple Id or password. This is extremely frustrating as, unlike an android, Apple does not natively support installing download apps without an Apple ID.
Apple has always preferred to have a closed ecosystem and does not allow installing any third-party apps. But there are always workarounds to help you out. So if you were wondering how to download apps without Apple ID, here is a detailed article for you with one exciting bonus tip at the end.
So without further adieu, let's get started!
Part 1. Can I Download Apps without an Apple ID?
Yes, plenty of workarounds allow you to download apps without apple id. But these solutions are not natively supported by Apple, as they prefer to make you download apps from the Appstore only, which requires an Apple ID and password.
The three main ways you can download apps without Apple ID are:
Use a third-party tool to sideload apps onto your device. (recommended);
Jailbreak your iPhone or iPad so you can use alternative app stores. (not recommended as it voids your warranty)
Use an older version of iTunes.
Part 2. First, You Can Disable Password for iTunes Store & App Store
There is a solution for people who want to disable the App Store password, even though Apple does everything it can to prevent fraudulent transactions from being performed on your iPhone. The only "catch" is that in order for this workaround to be effective, Face ID must first be disabled. Here is a step-by-step solution on how to disable passwords for the iTunes store & app store to easily download apps without an Apple id password.
To turn off Face ID, follow the steps below.
Step 1: Open Settings on your iPhone and scroll to "Face ID & Passcode," and press on it.
Step 2: When prompted, enter your iPhone's passcode.
Step 3: Tap the toggle next to iTunes & App Store to turn it off.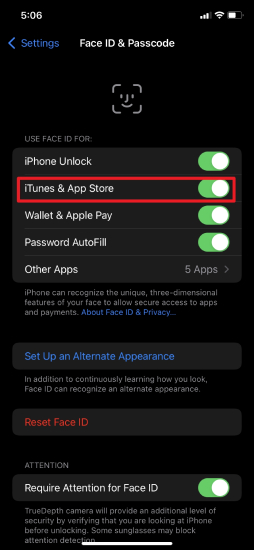 Now that you have turned off Face ID verification for the App Store, you can now disable the password for the iTunes store & App store.
Step 1: Open the Settings app on your iPhone and tap on your name.
Step 2: Scroll all the way and select the "Media & Purchases" option, and tap on it.
Step 3: Select "Password setting" from the menu.
Step 4: Here, under free download, you will find a toggle to turn off "required password." You may be required to put in the passcode of your phone for security reasons.
If you are on a Mac, follow the steps below.
Step 1: Launch the System Preferences app by pressing on the Apple logo at the top left corner of your screen.
Step 2: Press on Apple Id and tap on the "Media and purchase" option.
Step 3: Now, you can check the "Never require option" to disable the password for the App store on your mac.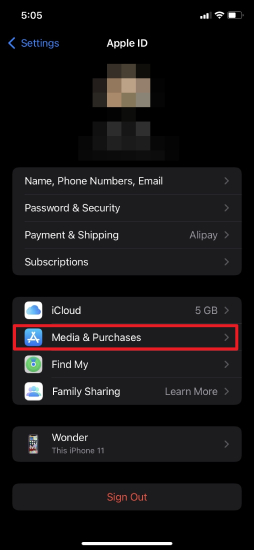 Part 3. Or, You Can Try to Download Apps with Face ID
Disabling a password for the App store may bring security threats to your device. So if you are in a hurry and need to quickly download apps from the App store, a quick and secure way will be to use your face id to authenticate your Apple ID.
Here are the details on how to download apps on iPhone without an Apple id while using just your Face ID.
Step 1: Open the setting and head over to "Face ID and passcode".
Step 2: Make sure iTunes & App Store is turned on.
Once it's turned on, you can easily download apps without having to put in manual passwords. You can double-click the side button and authenticate with your face ID, making it both reliable and a safer option.
Part 4. Use Other Third-party Tools to Download Apps without Apple ID
Using a third-party tool is the simplest way to obtain apps without an Apple ID. After all, third-party tools were created to be more user-friendly than conventional workarounds discussed in the article.
There are several options to choose from, but we recommend you try out the following applications.
1. Download the iOS Emu
iOS Emu is a reliable app that is specifically designed to help people download apps without Apple Id. For iOS Emu to work, you will first need to download the app by visiting the official website. The installation process is quite straightforward, and you can easily follow along with the on-screen instructions.
Create a profile
However, before using the app, you must install the appropriate profile. All you need to do to activate the profile after it has been automatically added. This can be done by opening the Settings > heading to General and selecting Profile & Device Management.
You will find a list of profiles here. There should be a profile called IOSEMU as iOS Emu is already installed. To enable the profile, tap on it and go ahead and confirm.
Add TuTu Helper
Once the profile is set up, the next step is to add the TuTu Helper, which will enable you to look for apps you want to download. You can download the TuTu helper by clicking the link.
You can also download the TuTU helper using the iOS Emu app by pressing the Install button beside the letter "T" at the bottom of the iOS Emu app. You will be redirected to a new page where you have to click on the Get button to download and install TuTu Helper automatically.
Install an App
With TuTu Helper installed on iOS Emu, you can now search for apps and download them without having an Apple ID. Just search for the name of the app on TuTu Helper, close if you see an advertisement, and proceed to install the app.
Part 5. Download an Older Version of iTunes 12.6.3 to Download Apps
Another alternative to installing apps without an Apple id password is by downloading an older version of iTunes. The current iTunes version is 12.10.11, which is updated and has a lot of enhancements. But because Apple is such a massive company, it still has to support earlier versions of iTunes, and as this turns out, iTunes 12.6.3 has an app store with which you can download apps without Apple ID.
To install iTunes 12.6.3, follow the steps below.
Step 1: On your phone's browser, head to Apple's official website to download iTunes.
Step 2: On the search bar, type in iTunes 12.6.3.
Step 3: Now, select the download link and download the file.
Step 4: Proceed to install it on your device following the on-screen instructions.
Step 5: Connect your device to iTunes, then sync it.
Once iTunes is reverted to the 12.6.3 version, you will see the App Store again. And that is how to download apps without apple id using iTunes.
Part 6.The least recommended Way: Jailbreak Your Device
If you are wondering how to get apps without an Apple ID and get all the premium features of the app for free, you may consider jailbreaking your device.
Jailbreaking simply means removing all restrictions that Apple has in place, allowing you to use your device just the way you want it. But it is important to note that Jailbreak will void any warranty you have on your device, and if you are using a newer iPhone, it is the least recommended method.
There are many tools on the market, and each has its own method to jailbreak your device. But here is a brief overview of the steps you may need to follow.
Backup all your important files before you proceed to Jailbreak your device, as there is a possibility of losing all your data during the process.
Update your phone to the latest version because after the Jailbreak; you won't be able to update it.
Use a reliable Jailbreaking tool. There are plenty on the market; just check the review before you install them.
Also Interested: How to Remove Apple ID without Password
As promised, here is a bonus tip for you. Forgetting Apple ID and passwords can be really frustrating, and no matter how many workarounds you find, your experience using the phone will be bottlenecked. But with the iToolab UnlockGo – Remove Apple ID Tool, you can remove any Apple ID and passwords in seconds, bypassing any security that is in place.
To install iToolab UnlockGo, follow the steps below:
Step 1: On your computer, download and install the iToolab UnlockGo app and connect your phone with the computer using a USB cable.
Step 2: Once the phones are connected, open the UnlockGo app; you will see a bunch of options here, select "Unlock Apple ID" and then the "Unlock Now" button.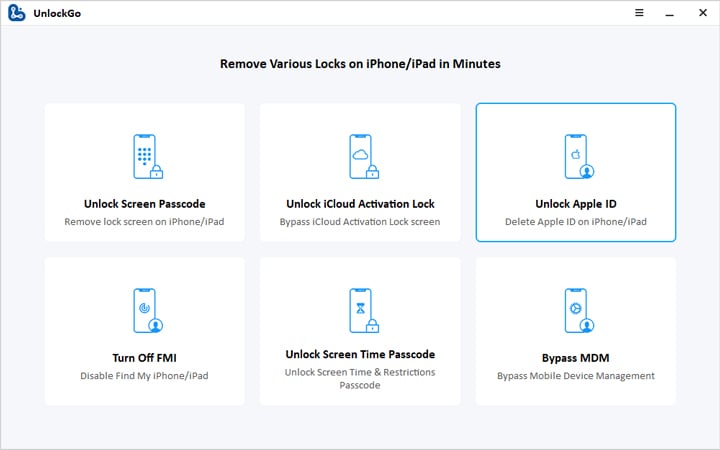 Note: UnlockGo's "Unlock Apple ID" only supports devices running iOS 11.4 or later with a passcode lock/ Face ID and Two-Factor Authentication enabled.
Step 4: You'll need to download the firmware after selecting the "Yes" option. Choose the correct version and click "Download." UnlockGo will automatically detect the right model of your phone and start the download.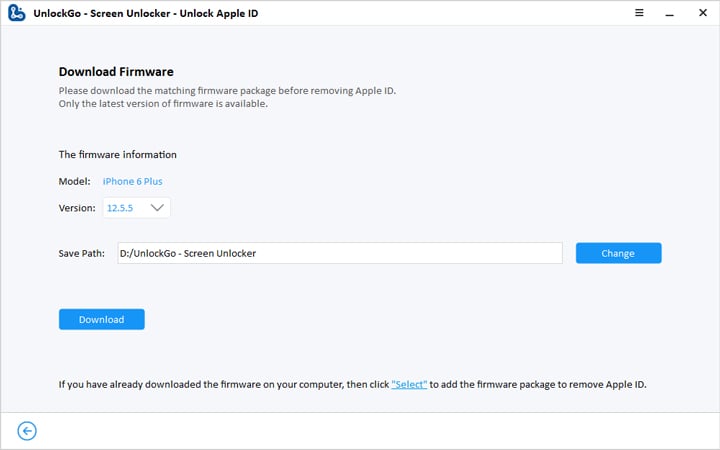 Step 3: Step 5: Once the download is complete, click "Unlock Now" to start unlocking the Apple ID.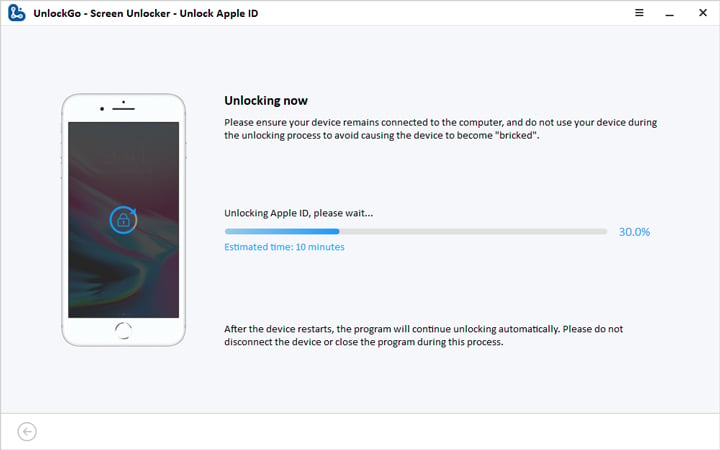 Wait for a few minutes, and your Apple ID should now be unlocked. This should remove Apple ID and passwords from your device.
Final Words
Now that we have learned how to download without Apple ID, you can try them yourself on your device. But if you have forgotten your Apple ID or passwords and just want a way to remove them from your phone, the iToolab UnlockGo app will be an excellent tool. It also has an array of features like "Unlocking passcode," "Removing iCloud Activation," "Unlocking Screen time passcode," and many other features that you may also be interested in. iToolab UnlockGo app is a must-have app for all Apple users and is worth giving it a try.