If you own any of Apple's devices like the MacBooks, iPhone, iPad, or even an Apple watch, you will know the importance of Apple ID. It binds the whole ecosystem and creates a seamless experience that we know and love. However, forgetting the password will make it impossible for your device to work properly, resulting in many inconveniences like not being able to download apps, backup your device to iCloud, or even use find my network in case your device gets lost.
So, in this article, we will show you the 6 ultimate ways on how to recover an apple id password explaining every step of the way. We have a lot to cover, so let's get started!
Part 1. Go to iforgot.apple.com to Retrieve your Apple ID Password
Resetting your password is the easiest way to fix your issue and retrieve your forgotten password. But remember, to be able to reset your password, you must have access to your device and the phone number associated with your Apple ID.
Follow the steps to reset your password.
Go to iforgot.apple.com, enter your Apple ID, and then press continue.
Enter your device's phone number and proceed to the next step.

Then tap "allow" on your iPhone.

Note: If you have multiple devices connected to your Apple ID, you may be prompted with a notification 'A password reset request was sent from a device at the location shown below.

Put your new password twice and hit "Next."
And this is how to recover an Apple ID password using Apple's native forget password feature.
Part 2. Use a Trusted Phone Number, Trusted email, Recovery Key, or Account Recovery Contact
If you are wondering how to recover an apple id without a phone number, there are instances when you may be able to reset your password using a trusted phone number and trusted email address.
You can also use a recovery key for account security if you have set it up prior to forgetting your Apple ID password.
Apple also lets you create an account recovery contact with which you can recover iCloud password. To set up trusted contact, follow the steps below:
Go to Settings, then tap your name.
Tap Password & Security, then tap Account Recovery.

Under Recovery Assistance, tap Add Recovery Contact, then authenticate with Face ID or Touch ID .

Press on add recovery contact, and an email will be sent to the contact .
Once the contact accepts your request, they will be able to help you recover your Apple id. And because this step does not involve having a working phone number, it is best suited for people who were wondering how to recover an apple id without a phone number.
Part 3. If You Can't Recover, Consider Reset Apple ID Password
If you have failed to recover your password, you can always try resetting your Apple ID using your own device. This is by far the easiest and most widely used method as it can be done right from your own device.
1. On your iPhone, iPad, iPod touch, or Apple Watch with watchOS 8 or later
Make sure that your device is running the latest update of their respective software.
Go to Settings and tap [your name] > Password & Security > Change Password.
If you're signed in to iCloud and have a passcode enabled, you'll be prompted to enter the passcode for your device.
After you enter the correct passcode, you will be prompted to enter a new password.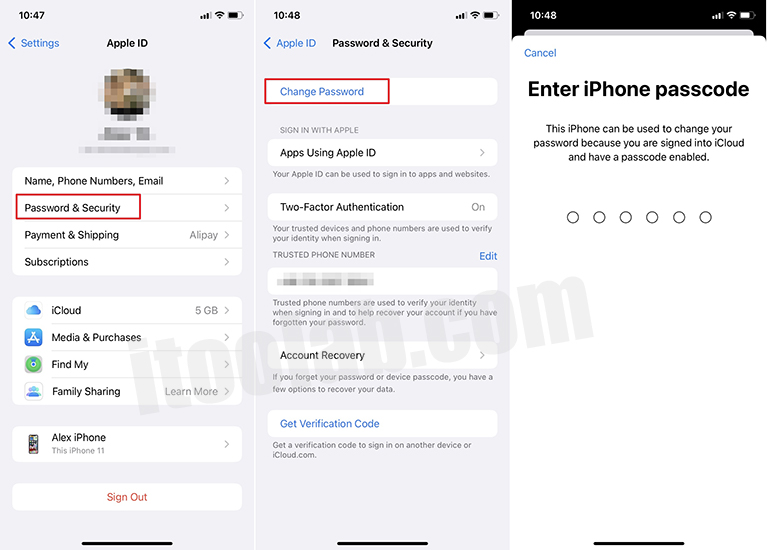 Follow the on-screen instructions, and you will get your Apple ID and passwords recovered.
2. On your Mac with macOS Catalina or later
Choose the Apple menu from the top left corner of your screen, head over to System Preferences, and click Apple ID.
Next, click Password & Security. If you have a password enabled on your device, you will be prompted to enter it.
Now, click "Forgot Apple ID or password" and follow the on-screen instructions .
3. Use the Apple Support app
If you have multiple devices or can seek help from a friend, you can download the Apple Support app from the app store and use it to retrieve your apple id password.
Next, follow the steps below:
Tap Passwords & Security.
Next, tap Reset Apple ID password.
Tap Get Started, then tap "A different Apple ID."
Now, enter the Apple ID that you need to reset the password.
Tap Next, then follow the steps on your screen until you receive confirmation that your Apple ID password has been changed.
4. Use the Find My iPhone app
If you are having trouble downloading the Apple Support app, you can try using the Find my app instead. But for this to work, your device must be updated to iOS 9 or above.
Step 1: Open the Find My iPhone app.
Step 2: You will see a screen that prompts you to enter an Apple ID. Make sure that the Apple ID field is empty; if there is a different ID, erase it.
Step 3: Tap Forgot Apple ID or Password, then follow the on-screen steps.
Also Read: How to Turn Off Find My iPhone without Password
Part 3. If You Forgot your Apple ID Password and Want to Log out, Try UnlockGo🔥🔥🔥
If you have tried the steps above and were unsuccessful because you do not have a secured contact set up or have access to your phone, here is a bonus tip for you.
You can use the iToolab UnlockGo App, which is the easiest and most convenient third-party app to remove an Apple ID password. Here is a detailed step-by-step illustration of how to set up the iToolab UnlockGo App on your device.
Step 1: On your computer, download and install the iToolab UnlockGo app and connect your device to your computer using a USB cable.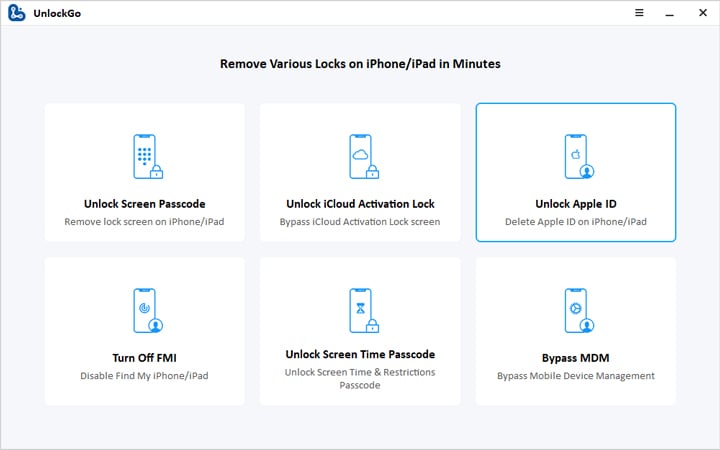 Step 2: Once the phone is connected, open the UnlockGo app; you will see an array of options here, select "Unlock Apple ID" and then the "Unlock Now" tab.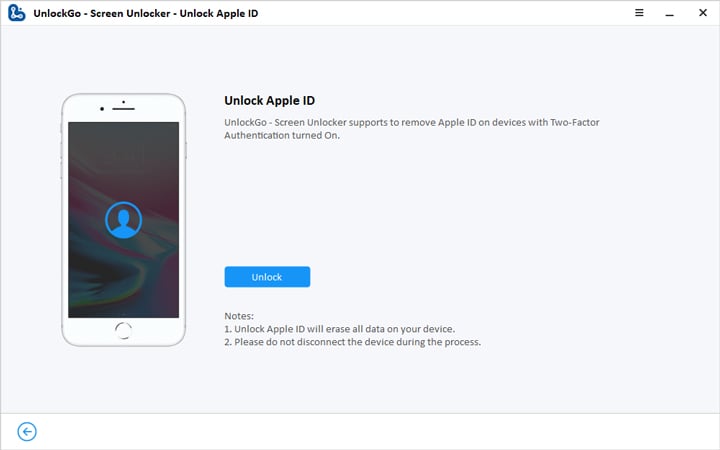 Step 3: You will be prompted to enter the lock screen password and Two-Factor Authentication code.
Note: You may manually need to turn Two-Factor Authentication on by going to the Settings > Apple ID > Password & Security. To proceed, select "Yes."
Step 4: You'll need to download the firmware after selecting the "Yes" option. Choose the correct version and click "Download." UnlockGo will automatically detect the right model of your phone and start the download.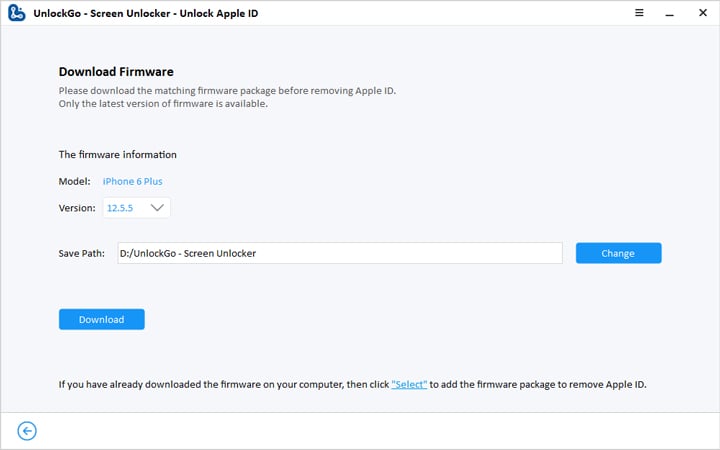 Step 5: Once the download is complete, click "Unlock Now" to start unlocking the Apple ID.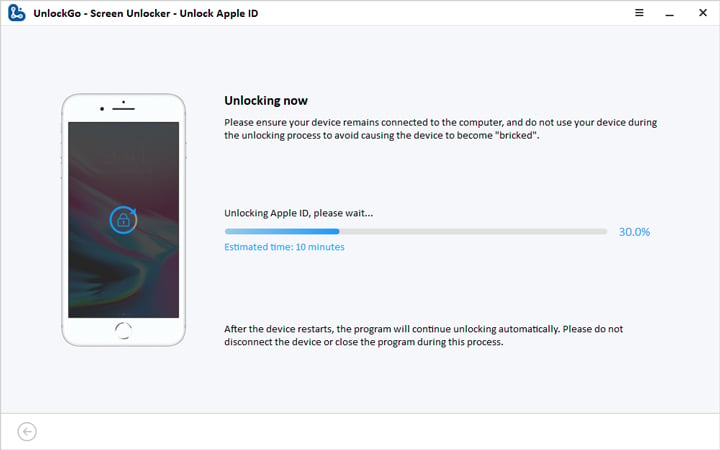 Step 6: Wait for a few minutes, and your Apple ID should now be unlocked.
Conclusion
One common question that many of you have is, "how do i recover my apple id password." Although we have shared all possible ways you can recover your Apple ID, to be honest, the best solution is to use third-party apps like UnlockGo. It is by far the easiest to use and the most reliable solution in our life. On top of that, UnlockGo is an all-in-one tool that comes with many handy features that all Apple users will appreciate. So if you haven't already, try out UnlockGo for free.