Here is a question: Have you ever been greeted with the error "Can not create account" on your Apple device? It is a common error as many users could not create account Apple id using conventional methods. So in this article, we will help you with a detailed guide to help you out.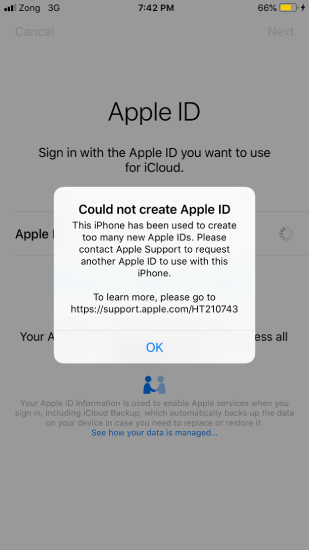 Part 1. Why Could not Create Account Apple ID Message Appear
"Could Not Create Apple ID message" is a very common error, and there are several reasons why you may find this message. But mostly, you see this error when you have exceeded the number of Apple IDs you are allowed to create with a new device.
Typically, you are only allowed to create three new accounts in one calendar year; exceeding this will result in an error. If you see an "iCloud could not create account" error, it is most like the same reason, and you have exceeded your iCloud account limit for the particular year.
You can also see these errors when:
You sign in with an Apple ID you already created on the web or on a third-party device but have not yet set up with iCloud.
Or sign in with an Apple ID that has web-only access to iCloud.
You cannot create Apple ID, possibly caused by the Apple server error.
Ip addresses issues, especially when you use a shared internet connection. Using a VPN can resolve this issue.
Part 2. How to Solve Could not Create Account Apple ID from the Settings
Now that you know the common reasons behind the "Could not create apple id" error let us know how to overcome this.
1. Try to Create a New Apple ID using web
Network interruption usually causes "apple could not create account" errors, so it is recommended to use stable internet and to create a new Apple ID using the web. This ensures that there is no sudden interception in your data usage and also makes it much easier to follow the on-screen instructions.
2. Change Another Device to Try
Exceeding the number of accounts you can create is another obvious reason for the "apple id could not create account" error. So it is a good practice to change to a different device and see if it works. Changing devices also eliminates any IP address errors you may have faced that resulted in the original error.
Part 3. Your Apple ID cannot be used to Create Accounts for Other Apps
This happens when you try to create an account for a new app using your Apple ID. Age restrictions can also be a reason, as you must be at least 13 years (in some countries, 16) to create an account. Some possible workarounds include:
1. Log out of Apple ID
Verify if you already used the same Apple ID to establish an app account on another iOS device. That may shed light on why you are receiving the notice. Turn off all of your Apple devices after logging out of your account. Resetting your connection to Apple's servers will take 30 seconds. After that, sign back into your iPhone's Apple account and attempt to make a new account for the app. This should remove the "could not create account at this time apple id" error.
2. Reset Settings
If logging out of your Apple ID did not work, check if resetting all iOS settings fixes the issue. Some of your existing settings may restrict you from setting up new app accounts, and we all know the power of a hard reset, so it is work giving a try.
Step 1: Navigate to Settings and tap on General.
Step 2: Scroll down and find "Transfer or Reset iPhone".
Step 3: Tap Reset and then select Reset All Settings.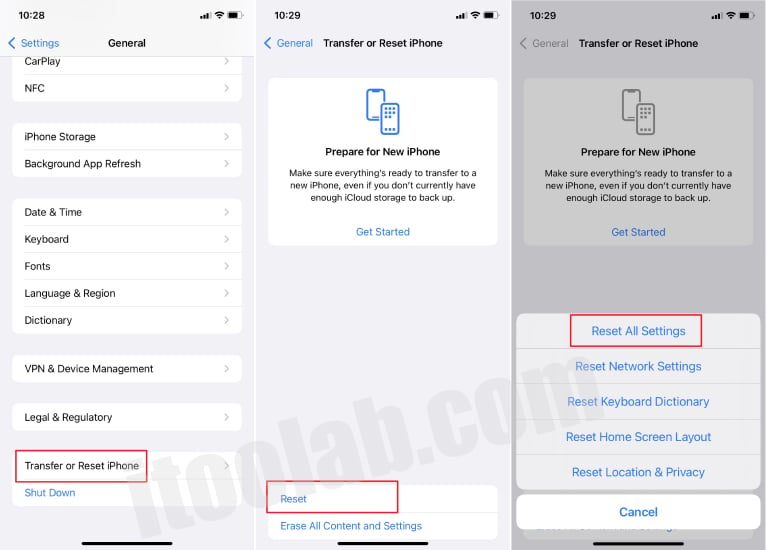 Do not worry, "Reset all settings" will not remove any of your personal data. You may need to put in your passcode if prompted and wait for a few minutes. Once the reset is completed, your phone will restart, and you can try to create the account again.
Part 5. How to Remove Apple ID Account without Password?
Apple ID is essential to your whole Apple experience as it ties all your devices into a seamless network. But if you forget your Apple ID or password and have difficulty signing in, it can ruin your entire experience. So here is a bonus tip to remove an Apple ID account without passwords using the iToolab UnlockGo – Remove Apple ID Tool.
It is an all-in-one tool that can be used to remove passwords from your Apple ID. Here is a detailed step-by-step process on how to use the iToolab UnlockGo App.
Step 1: On your computer, download and install the iToolab UnlockGo app and connect your phone with the computer using a USB cable.
Step 2: Once the phones are connected, open the UnlockGo app; you will see a bunch of options here, select "Unlock Apple ID" and then the "Unlock Now" tab.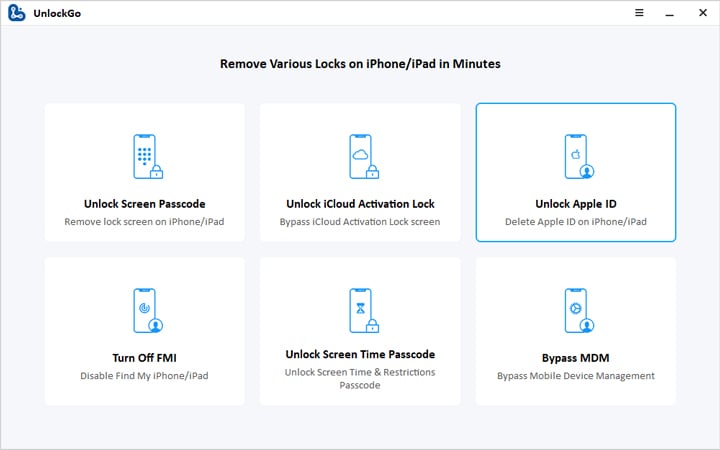 Note: UnlockGo's "Unlock Apple ID" feature supports devices running iOS 11.4 or later with a passcode lock and Two-Factor Authentication enabled currently.
Step 4: You'll need to download the firmware after selecting the "Yes" option. Choose the correct version and click "Download." UnlockGo will automatically detect the right model of your phone and start the download.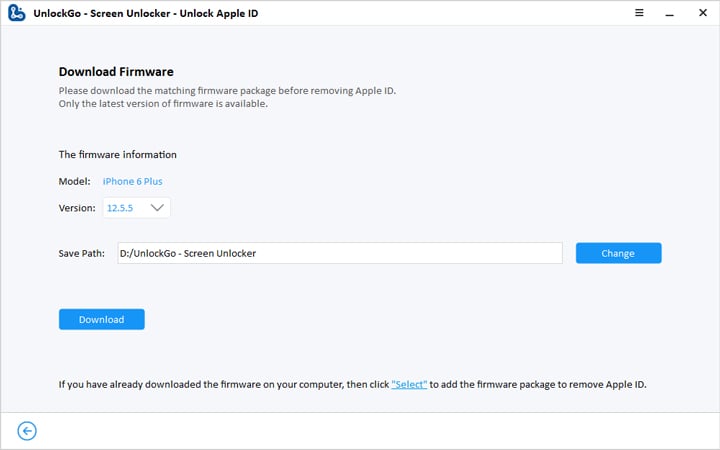 Step 5: Once the download is complete, click "Unlock Now" to start unlocking the Apple ID. Wait for a few minutes, and your Apple ID should now be unlocked.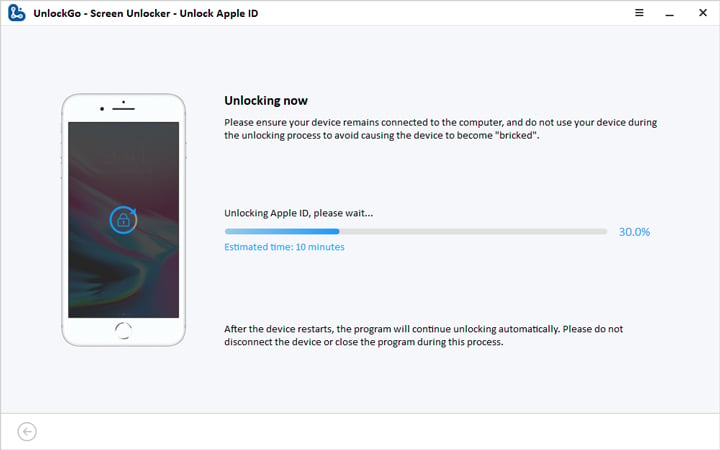 SOLVED!
Issues with your Apple ID can be extremely frustrating. If you can't use your Apple ID to create an account for a new app and are constantly being bombarded with error messages, make sure to try the workarounds discussed in this article.
It is also important to note that many of the features in iCloud are restricted to users aged under 13. If the problem persists, try resetting all your iOS settings.
You can also try removing the Apple ID completely from your device without needing to put in any password by using the UnlockGo App. It is an excellent tool with many essential features that all Apple users will appreciate. Download UnlockGo for free from this link.