There are moments when someone forgets their Apple ID password. If this has ever happened to you, you know the hassle that comes with finding a solution. Apple offers various recovery options to recover your forgotten ID, including using an email, phone number, security questions, or even providing some other information.
It becomes difficult when you don't have this recovery information. However, there are proven methods that you can use to unlock any Apple ID even without an email, security questions, or phone number. Read on to identify the most suitable option for you.
Unlock 2nd-hand iPhone's Apple ID without Trusted Phone Number
Option 1. Use UnlockGo to Unlock Apple ID without Password and Phone Number
UnlockGo is by far the best way you can use to unlock your Apple Id even without an email, phone number, or security questions. This software comes in handy when your device is faulty or lost your device's password and wants to remove the Apple ID.
It allows you to remove an old Apple ID and replace it with a new account within minutes. Apple ID One good thing about this option is that it is straightforward and easier to use.
UnlockGo boosts the following features:
It allows the unlocking of Apple ID without email, security questions, or phone number.
Unlock Apple ID without password and Account.
After unlocking, you can employ a different Apple ID.
Supports the common versions of iOS, including iOS 14.
No limited access to the device and iCloud features after unlocking.
To unlock Apple ID using UnlockGo, follow the steps below:
Note: UnlockGo supports removing the Apple ID for activated devices running iOS 11.4 and above with Find My iPhone, screen lock, and the two-factor authentication enabled.
Step 1. Download UnlockGo on your computer and launch it.
Step 2. Select the 'Unlock Apple ID' option. Using a USB cable, connect your iOS device to your computer. Unlock the device's screen to trust your computer.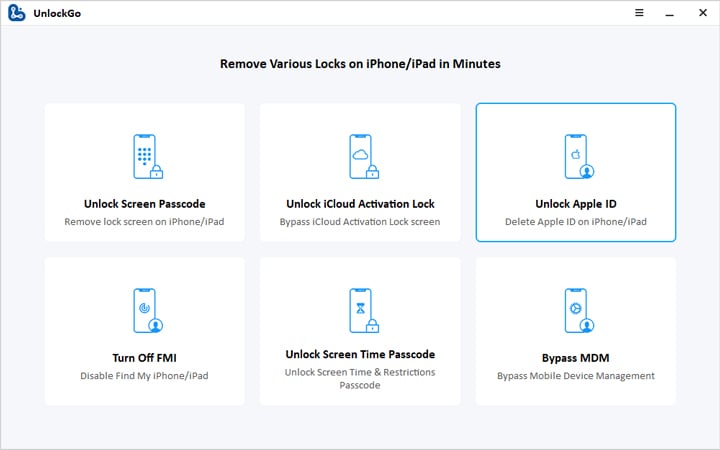 Step 3. Proceed to download the firmware package for your device.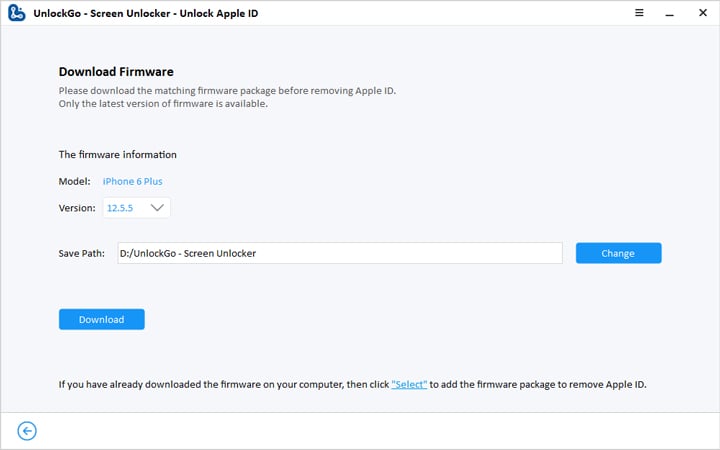 Step 4. Select the 'Start to Unlock' option and wait for unlocking.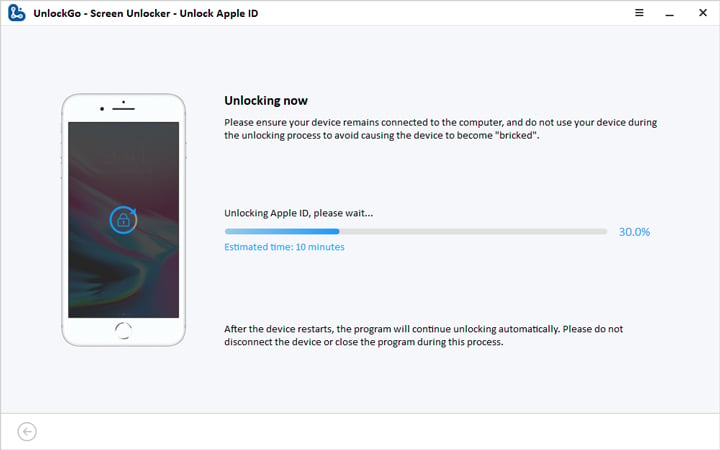 Step 5. When unlock is done, your iOS device will restart automatically. At this point, you should click 'Unlock with password > Use Device Passcode' as soon as it appears on your iPhone. Finally, enter a homepage to use your new Apple ID.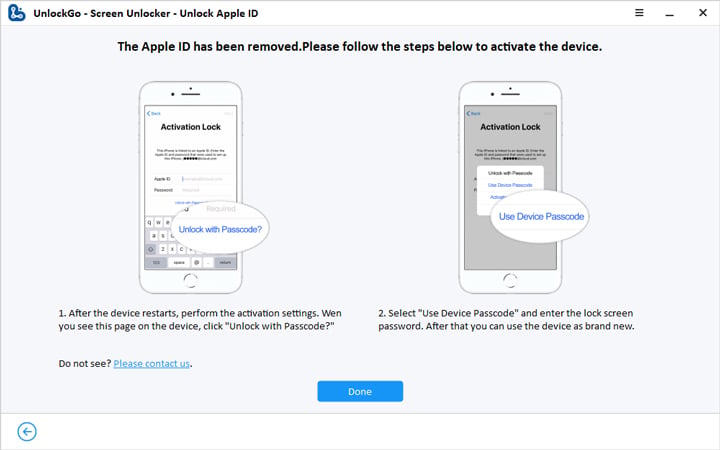 Option 2. Ask the Previous Owner to Unlock the iCloud Account
Unlocking an iCloud account is also another possible option for unlocking your device's Apple ID. With this option, you don't need to download additional software. You need to follow some steps keenly. However, you will be required to have the previous owner for this process to work.
First, ask the previous owner to open the online browser and visit iCloud.com.
Head direct to the 'Find My iPhone' option.
There will be an 'Áll Devices' option at the top of the screen. Select the option and proceed to the next step.
Finally, select 'Erase iPhone' and proceed to 'Remove from Account'.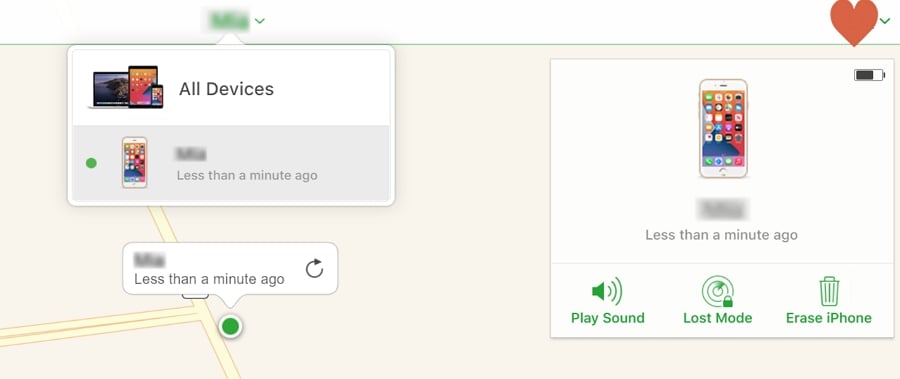 How to Unlock Your Own Apple ID without Phone Number
Option 1. Copy the Sim Card
There is a high chance that even though your Apple ID is locked, it has 2-factor authentication. To unlock your own Apple ID, you need two things:
A password to your Apple ID
Trusted number or trusted device where you can receive a verification code.
If you have a sim card replacement with the same number, you can put the card into any phone and receive the verification code.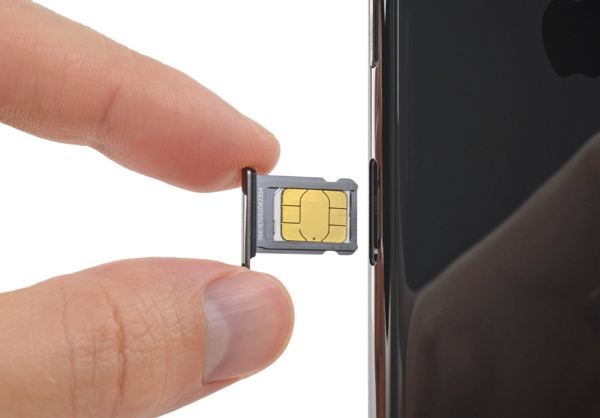 Option 2. Use Another Trusted Apple Device
For the case that you have another trusted Apple device, go to the settings or system preferences and then check whether the same Apple ID is signed in iCloud. It is possible to receive a verification code on the phone.
If you don't have access to s trusted number or trusted device, you should consider the following solutions.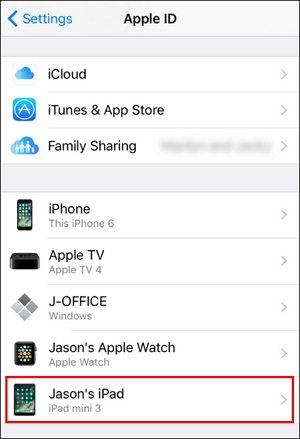 Option 3. Change the Apple ID Password with Two-Step Authentication
Two-step authentication is a very important security measure since it offers an extra layer of protection for Apple IDs. It ensures that only the account owner can access it. Even if someone manages to acquire your Apple ID password, they will still be required to provide a code from their trusted device or phone number. Let us see how you can use two-factor authentication to unlock Apple ID.
Change Apple ID Password on iPhone
Head to 'Settings > Your name > Password & Security' on your iPhone.
Select the 'Change password' option.
Input the iPhone screen passcode for you to proceed.
After you have verified your passcode, enter a new Apple ID password.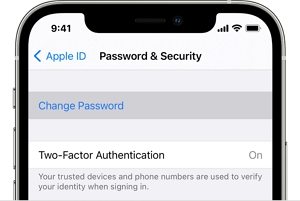 Change Apple ID Password on Mac
Check on your screen and click on the Apple logo at the top.
From the top-right corner, select 'Apple ID'.
Head to 'Password & Security' and select the 'Change password' option.
Finally, change the password.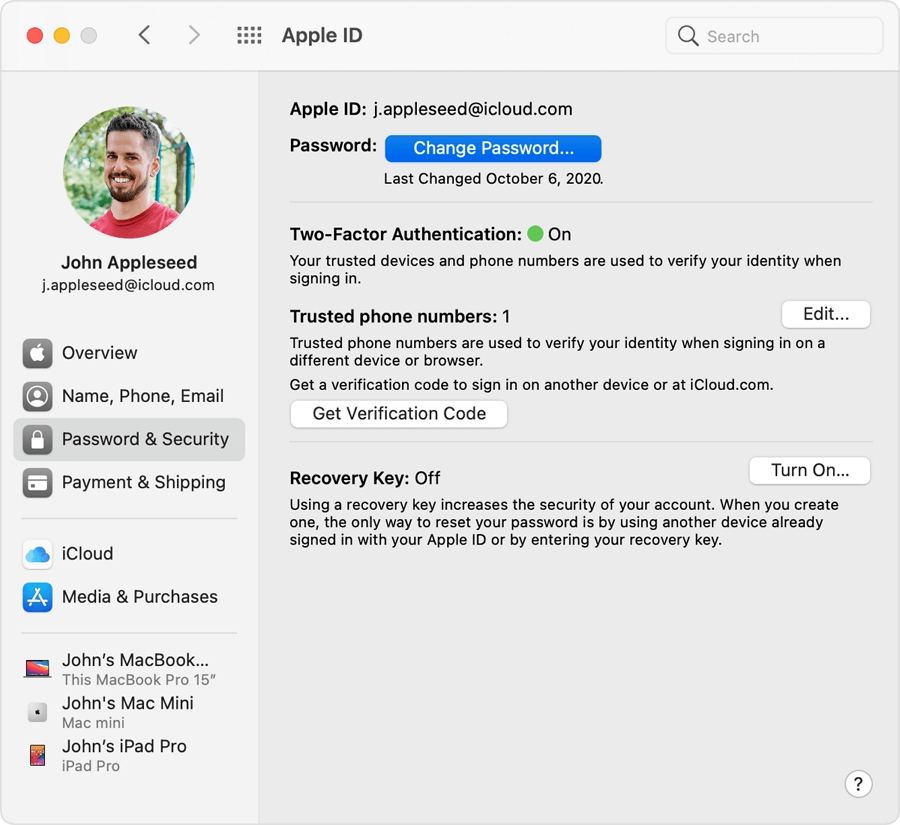 Option 4. Recover Your Apple ID Using Account Recovery Key
The account recovery key method supports users who can't recover their Apple ID with any other option. However, this method requires that you have set up a two-step verification before starting the process.
Follow the following keenly if you want to use the recovery key to unlock Apple ID effectively:
Enter your device's Apple ID and select the option you want to use to reset the password.
Proceed to enter a recovery key at the time you set up two-step verification.
Choose the device that you want to get the verification code.
Enter the code for verification. You can also set a new password at this point.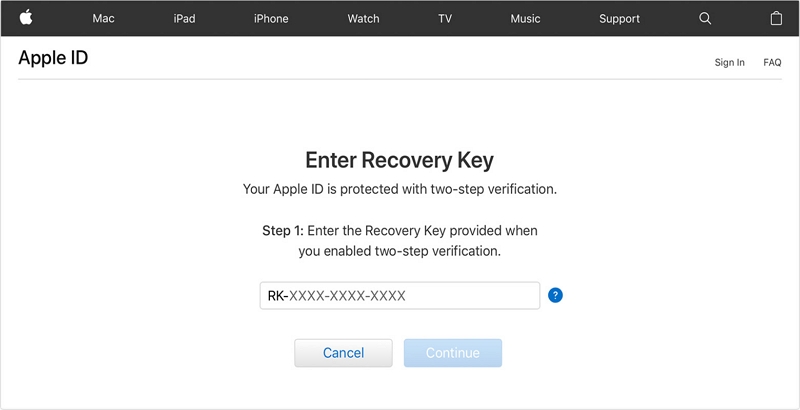 Conclusion
It is terrifying to get locked out of an Apple ID, especially if you don't have a recovery number. However, with the options discussed above, you can easily unlock your iOS device's Apple ID even without security questions, email, or phone number.
Even though we have not explored further solutions, such as contacting Apple support services for the Apple ID, we believe that what we have offered is enough to solve your challenges. We hope that you got what you were looking for.