iCloud activation locks can be frustrating for users who find themselves locked out of their devices due to forgotten passwords or other issues. In the quest for solutions, ihaxDNS iCloud Unlock has emerged as a popular method to bypass the activation lock. This article aims to explore the risks and benefits of using ihaxDNS for iCloud unlocking and provide an alternative solution.
What Is ihaxDNS iCloud Unlock?
DNS (Domain Name System) is a fundamental component of the internet that translates domain names into IP addresses. iCloud DNS unlock involves redirecting your device's connection to an alternate DNS server, allowing you to bypass the iCloud activation lock screen. However, it's important to note that using ihaxDNS is not an official method supported by Apple.
While the concept of bypassing iCloud activation lock using ihaxDNS may seem appealing, it's crucial to understand the risks and potential drawbacks associated with this method.
Pros of ihaxDNS iCloud Unlock:
Some advantages of using ihaxDNS iCloud Unlock involve:
Simplicity: Changing the DNS settings is an easy process, making it accessible to users with limited technical knowledge.
Accessibility: ihaxDNS iCloud Unlock is widely available to anyone with an internet connection, without the need for additional software.
Cost-effective: ihaxDNS is a free method, making it a budget-friendly option for bypassing the iCloud activation lock.
Quick setup: Changing DNS settings can be done quickly, allowing users to bypass the activation lock screen promptly.
Wide device compatibility: ihaxDNS works with various iOS devices, making it suitable for users with different iPhone or iPad models.
Cons of ihaxDNS iCloud Unlock:
While iCloud DNS bypass may seem like a viable solution, it is important to acknowledge its limitations.
No Guarantee of Success: There is no assurance that iCloud DNS bypass will consistently work to unlock your device. Its effectiveness can vary depending on various factors, including device model, iOS version, and server reliability.
Limited Access to Features: When using DNS activation, you will only have access to limited features of your iOS device. It does not provide full functionality and may restrict your ability to utilize certain important features or applications.
Incompatibility with All iOS Versions: iCloud DNS Bypass may work effectively for iOS 8 to iOS 10 devices but may not function properly for other iOS versions. It is crucial to consider the compatibility of your specific iOS version before attempting this method.
Considering these limitations, it becomes clear that ihaxDNS iCloud Unlock may not be the most reliable or effective solution for all scenarios. It is essential to weigh the risks, benefits, and potential drawbacks before deciding on the appropriate method to unlock your iCloud-locked device.
How to Bypass iCloud Activation Lock with ihaxDNS?
To bypass the iCloud activation lock using ihaxDNS, you can follow these steps:
1. Start by powering on your iOS device. Select your language and region.
2. It will come to the network settings interface. Tap on the "i" symbol to discover more Wi-Fi settings.
3. Tap on the option "Forget this Network".
4. Locate the DNS field and enter the following DNS server address:
For the USA/North America: 104.154.51.7
For Europe: 104.155.28.90
For Asia: 104.155.220.58
For other regions: 78.100.17.60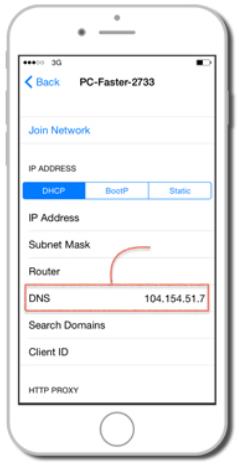 5. Tap "Back" and then connect to your Wi-Fi network from the list.
6. Tap "Back" and it will begin to activate your iPhone.
7. A login page with options like language, menu, and pro web iOS will appear.
8. Tap on the "Menu" option.
9. Select "Applications."
10. Locate and tap on "iHaxDNS."
11. After a few seconds, the iHaxDNS logo will appear, and the phone will be unlocked.
The success rate of ihaxDNS is low and you need to try many times before your iPhone is activated successfully.
Best Alternative to ihaxDNS iCloud Unlock (iOS 16 Supported)
For a more reliable and comprehensive solution, iToolab UnlockGo proves to be a highly recommended alternative. iToolab UnlockGo offers a user-friendly interface and supports the latest iOS 16. It provides a secure and effective way to bypass the iCloud activation lock and gain full access to your device.
UnlockGo – All-in-One Unlock Tool for iPhone/iPad
It supports to bypass iCloud activation lock on iPhone, iPad, iPod touch without previous owner.
It's compatible with iOS 12.0-16.3.
Based on the advanced technology, it guarantees a 99% success rate.
The program is safe and easy to use. You can enjoy full access of your iDevice within several steps.
iToolab UnlockGo offers a seamless process to remove the iCloud activation lock. The steps involved are as follows:
Free download and install UnlockGo on your computer.
Step 1 Launch the Program
Launch the program and select the "Unlock iCloud Activation Lock" option.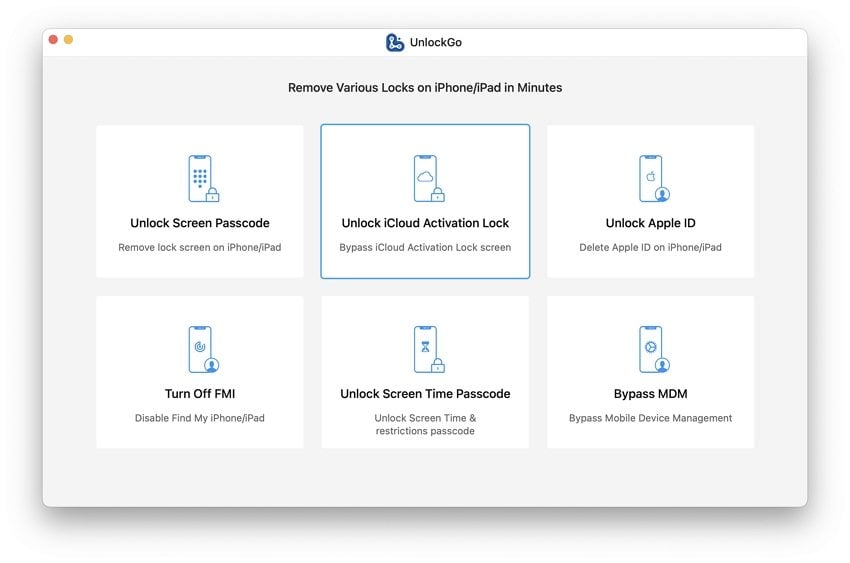 Step 2 Jailbreak Your Device
Connect your iOS device to your Mac using a USB cable. Read the note carefully on the interface, then click "Start" to proceed.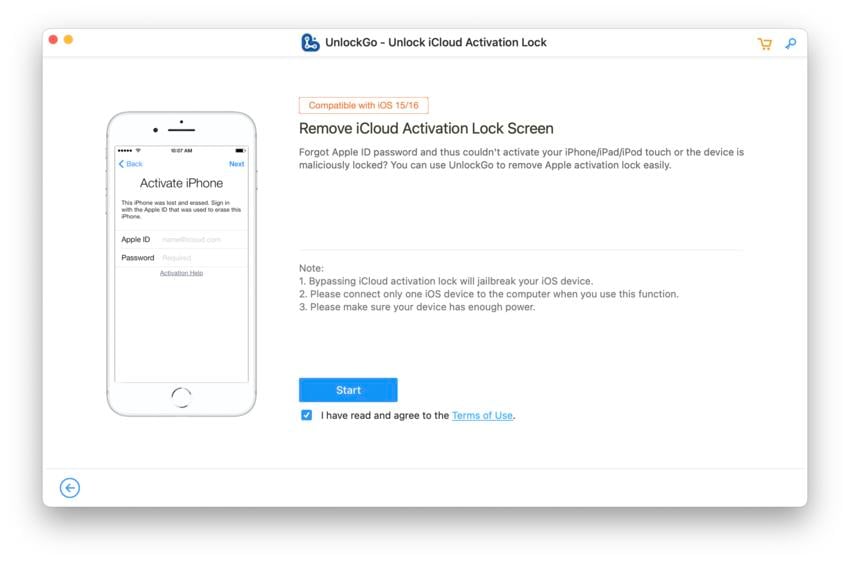 Follow the instructions to put your device into DFU mode, carefully following the step-by-step tutorial.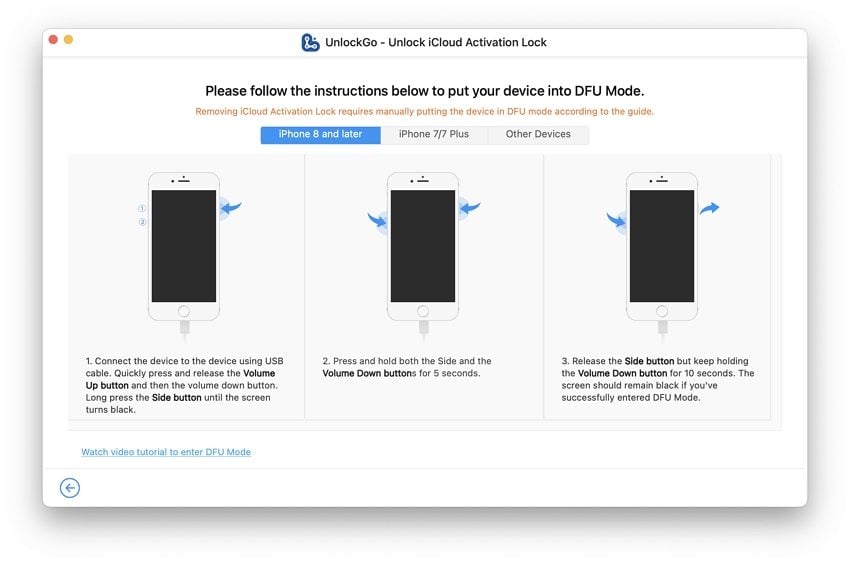 Once your device is in DFU mode, the jailbreak process will start and take a few minutes.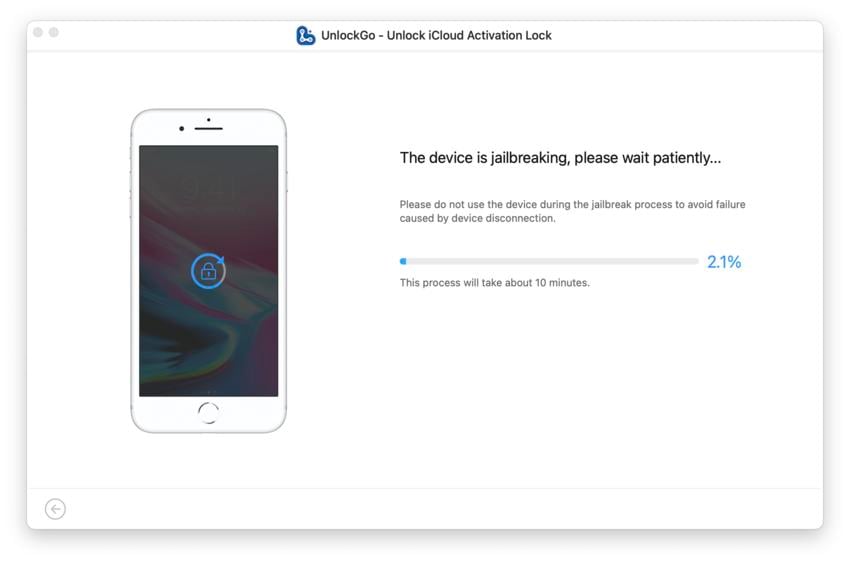 Step 3 Remove iCloud Activation Lock
After the jailbreak process is complete, your device will reboot. If not, force restart your device.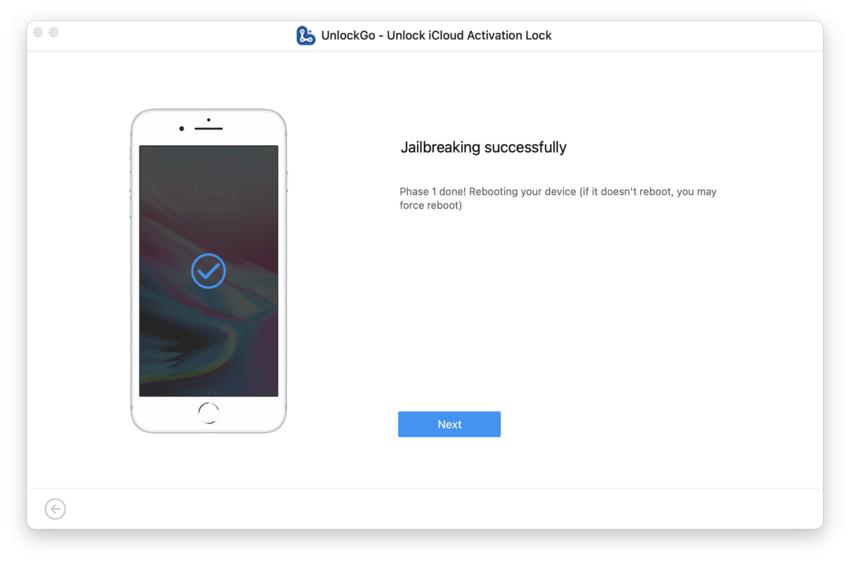 For iOS 16 devices, put your device back into DFU mode following the same steps.
The program will begin to remove the activation lock, and it should be completed within 1-2 minutes.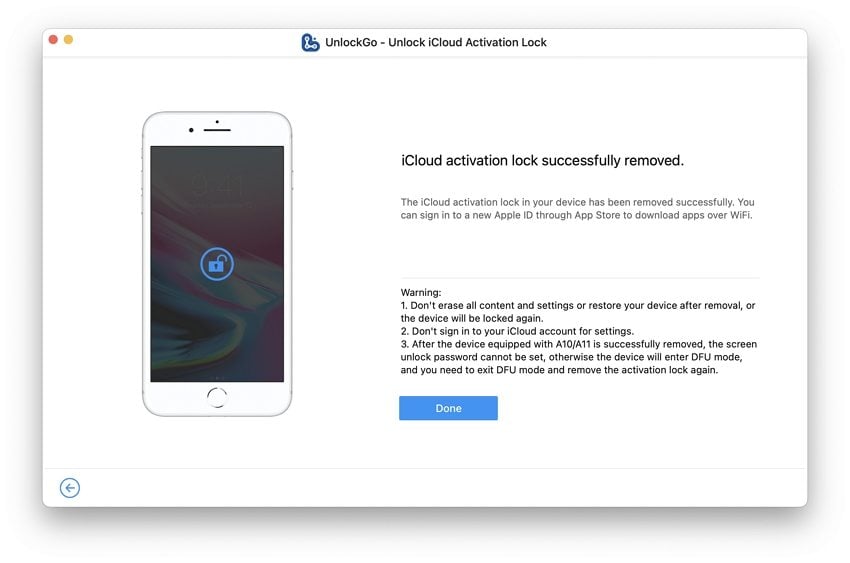 Once your device has been successfully bypassed, avoid setting a screen passcode on your iPhone. Doing so can cause your iPhone to go back into iCloud lock, requiring you to repeat the unlocking process.
Comparison of ihaxDNS iCloud Unlock and iToolab UnlockGo
| Features | ihaxDNS iCloud Unlock | iToolab UnlockGo |
| --- | --- | --- |
| Supported Devices | iPhone/iPad | iPhone/iPad/iPod touch |
| Supported iOS Versions | iOS 8-10 | iOS 12.0-16.3 |
| Success Rate | Low | High, up to 99% |
| Ease of Use | Relatively easy | Easy to use |
| Free or Paid | Free | Paid |
$10 Off to Get ihaxDNS iCloud Unlock Alternative Now
In conclusion, after considering the risks and benefits of ihaxDNS iCloud Unlock, it is important to explore reliable alternatives such as iToolab UnlockGo. UnlockGo offers a comprehensive and secure solution for bypassing iCloud activation lock, ensuring a complete unlock for your device.
As a special offer, you can get $10 off when obtaining the ihaxDNS iCloud Unlock alternative. Don't miss out on this discounted opportunity to unlock your iCloud-locked device safely and effectively.
$10 OFF iToolab coupon code for iPhone Unlocker
$29.95 $39.95