In this guide, we take an in-depth look at the message "your Apple ID has been locked for security reasons" and its implications and causes. More importantly, we will show you what you can do to fix this issue and gain access to all features and services that require your Apple ID. Let's begin at the most logical place.
Why Was My Apple ID Locked for Security Reasons?
Apple may sometimes automatically lock Apple IDs and iCloud accounts that they believe to be at risk of unauthorized access. This can be triggered by what Apple classifies as unusual user activity. Since March 2017, a record number of Apple IDs have been automatically locked after a number of threats to iCloud security.
You may be affected by this particular Apple security measure if you use different tools to access iCloud data on the same account over a very short period of time. Using third-party tools that are based on open source iCloud code can also trigger Apple to lock your account automatically.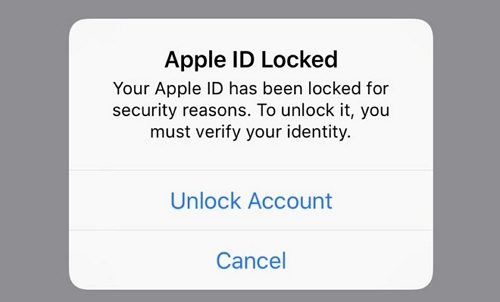 How to Find Out If Your Apple ID has Been Hacked
The first sign that your Apple ID may have been hacked is when you see one of the following messages from Apple;
"This Apple ID has been disabled for security reasons"
"You can't sign in because your account has been disabled for security reasons."
"This Apple ID has been locked for security reasons."
You may also get an email from Apple letting you know that you need to reset your Apple ID and password and how to do it.
If you had set up two-factor authentication, you may also get an alert on a trusted device that someone else in another location has signed in to your account. Sometimes these locations can be nowhere near where you are which is an indication that your account may have been hacked.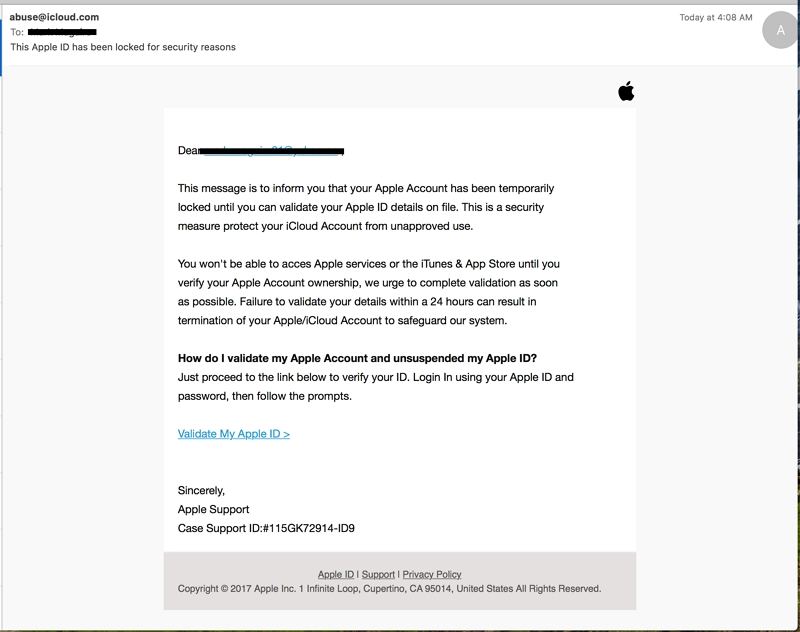 How to Fix Apple ID Has Been Locked for Security Reasons
There are two ways to solve this problem, if you unable to fix the Apple ID locked probblem with the official way then you can try to use UnlockGo to remove Apple ID.
Way 1. Fix Apple ID locked by recovering account
Whatever the reason your account has been disabled, it is easy to get it back. All you have to do is recover your account and create a new password. Here's how to do that:
Step 1: Go to https://iforgot.apple.com/password/verify/appleid on any device.
Step 2: Enter your Apple ID in the field provided and then enter the code provided to prove that you are not a robot.
Step 3: Click "Continue".
The next page will be different for everyone depending on how you set up your Apple account;
If you have set up two-factor authentication, you will get a code on the trusted device and you will need to enter this code to unlock your account and change the password.
If you used the older version of two-factor authentication, then you will need the recovery key that was sent to you when you set it up. If you don't have this 14-digit key, your account may remain locked.
If you don't have two-factor authentication, you will need to answer some security questions or unlock the account with your password. If you don't remember your password or you feel the one you have is not strong enough, you can change it here.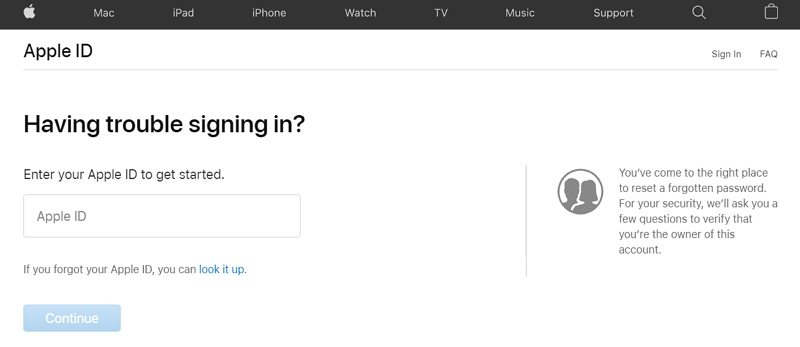 Way 2. Fix Apple ID locked by using UnlockGo
iToolab UnlockGo is a professional iPhone unlock tool that can help you fix Apple ID locked problem in a few steps. UnlockGo helps you remove Apple ID without password or security questions. See how to use this powerful tool to unlock your Apple ID.
Step 1. Download and install UnlockGo on your computer, then select the feature "Unlock Apple ID". Next, connect your iPhone to computer with a usb cable.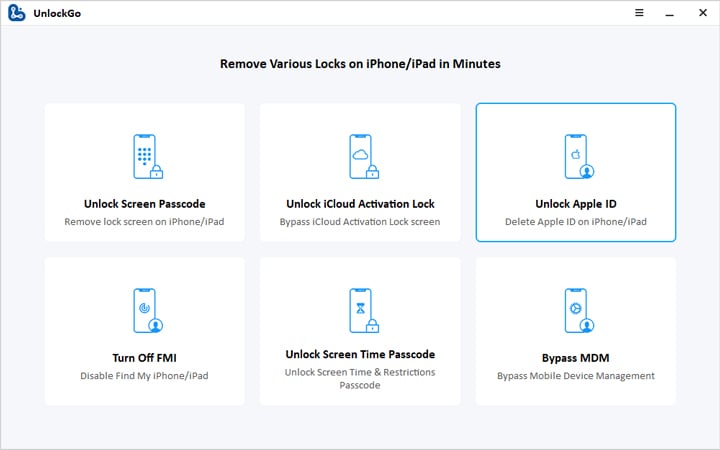 Step 2. Now, click "Unlock" option and unlock your iPhone and enable two-factor authentication.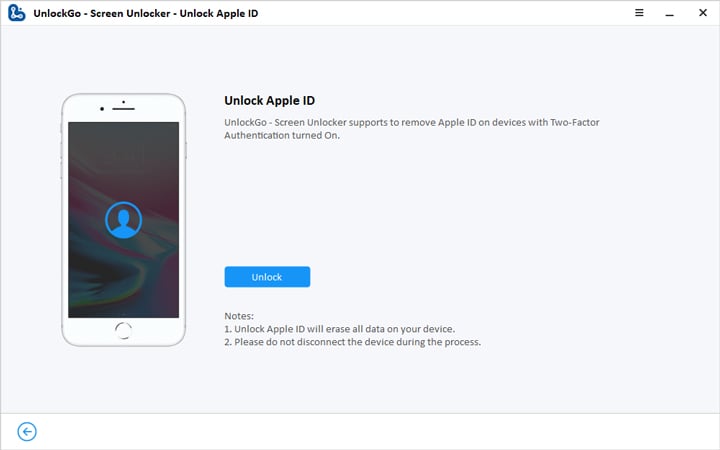 Step 3. Now, you need to download a firmware package, click "Download" to move on. Once done, click "Unlock Now" to unlock Apple ID.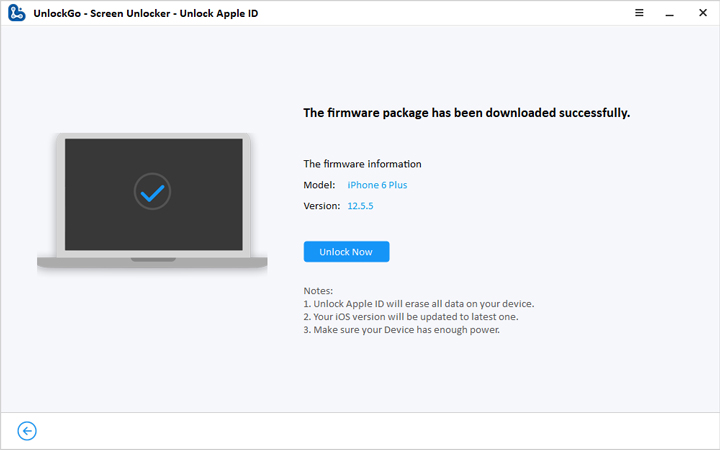 Step 4. The whole process will take a few minutes and then you can sign into your new Apple account.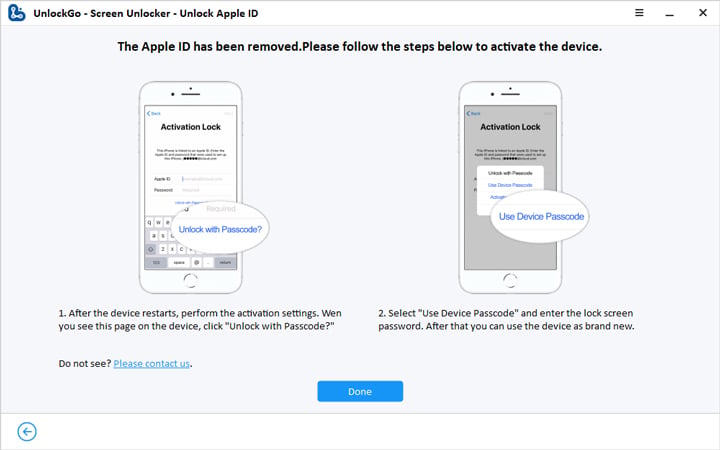 Bascially, these two ways can 100% solve your Apple ID locked issue. Although UnlockGo is used as an alternate method, this tool does work well to solve the problem. Moreover, it can also help you remove iPhone locks such as iCloud lock, MDM lock and so on. If you unable to unlock Apple ID by using the first method then UnlockGo is the best choice for you!
Also Know: How to Protect Your Apple ID from Hackers
The following are some tips to help you protect your Apple ID from hackers and therefore prevent Apple from disabling your account for security reasons.
1. Use a Stronger Password for your Apple ID
You should try to make your Apple ID password as complex as possible. The more complicated the password, the less likely someone will be able to decide it. This way you easily keep others from accessing your account.
2. Set up Two-Factor Authentication
Two-Factor authentication adds an extra layer of security for your Apple ID account. This is because it is designed to make sure that you are the only person who can access your account. Even if someone is somehow able to find out your password, they will not be able to provide the 6-digit code that you can only get on the trusted device you use to set up two-factor authentication.
3. Only Log in To Your Apple ID on Apple Official Channels
You should also avoid signing in to third-party tools and services using your Apple ID. There are a lot of malicious websites and programs whose main aim is to gather your personal information and then use it for nefarious purposes in the future.
4. Avoid Sharing the Password with Others
One of the reasons Apple may disable your Apple ID is because someone enters the wrong password multiple times. You should therefore avoid sharing the password with others who may have bad intentions and may try to access your account for illegal purposes. When they attempt to log in to your account too many times, unsuccessfully, Apple flags this as unusual activity and they may therefore disable your Apple ID.
Summary
No matter you remember the security questions or not you can find a way to unlock Apple ID in this article. Besides, you can also check the tips to know how to protect your Apple account in case of your account is hacked. So, next time when you see the error message "Your Apple ID has been locked for security reasons" on your iOS device, this article is always here to help you.