Activation lock is a common problem for those second-hand iPhone users. The iCloud lock appears because a previous user reset the phone without logging out of their icloud account or this iPhone is also synced with seller's iCloud account. However, the problem is not insurmountable. In this article, we will talk about the best ways for iTunes Activation lock bypass.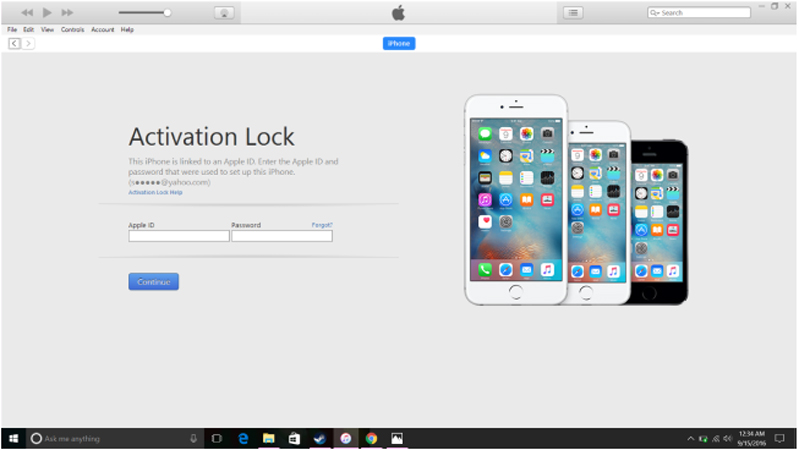 Can You Bypass iTunes Activation Lock without Apple ID?
Actually, you can bypass iTunes Activation lock even you don't know the Apple ID or can't contact the previous owner.
There are 3 ways available for iTunes Activation Lock. You can use a professional Activation lock bypass tool, a DNS way to access your locked iPhone easily or contact the previous owner. Without any delay, let's check the detailed steps.
How to Bypass iTunes Activation Lock with 3 Steps (iOS 16.5)
Here is an easy way helps you bypass iTunes activation lock without Apple ID in a few steps. As a professional activation lock bypass tool, iToolab UnlockGo helps a thousand users to remove iCloud activation lock. Moreover, this amazing software also allows you unlock screen locks, MDM lock etc. It supports the latest iOS 16.5.
Step-by-step to use UnlockGo remove iTunes activation lock:
Step 1. Download and install UnlockGo on your computer, choose "Unlock iCloud Activation Lock" and hit "Start" button. Next, connect your device to computer with USB cable.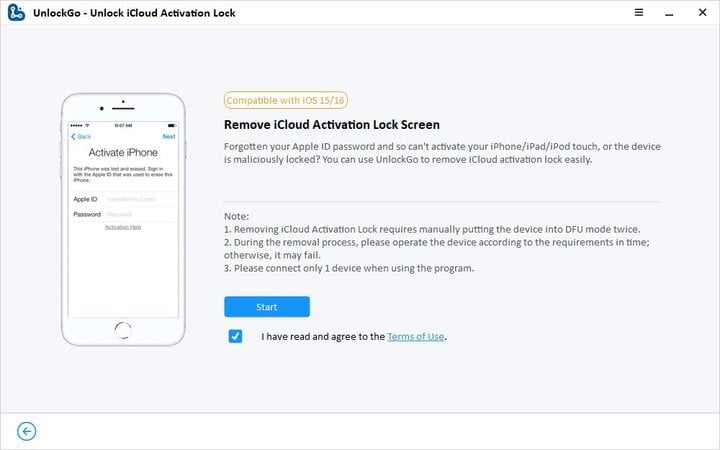 Step 2. Now, you need to jailbreak your iOS device. You just need to follow the on-screen steps to download jailbreak package and jailbreak iPhone in a few steps.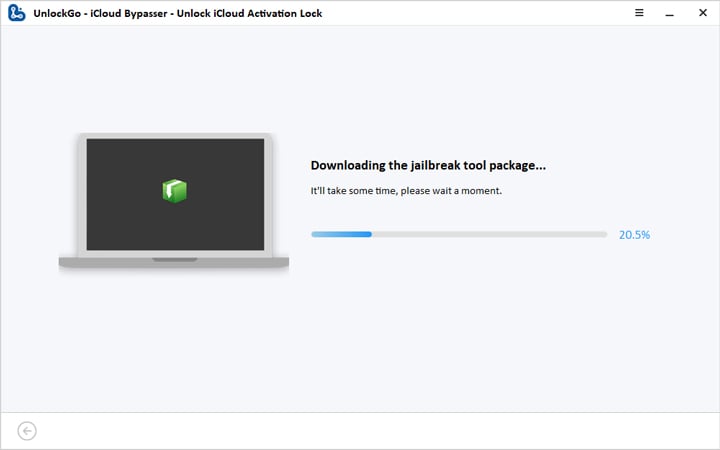 Step 3. After jailbreaking, you need to confirm your device information, then click "Remove" button to remove iTunes activation lock.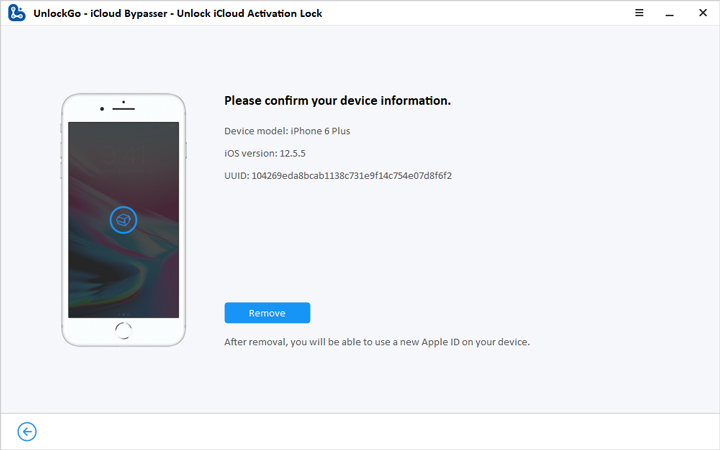 Step 4. The removing process will take a few minutes, once done you will see the follow screen. And then, you can access your device.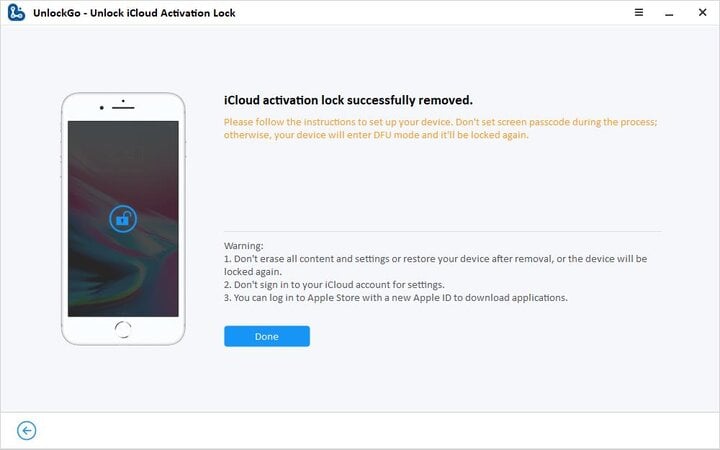 By using UnlockGo, you can easily bypass iTunes activation lock. Compare to other methods, this way is more convenience and faster. It's the recommend way to remove activation lock.
How to Bypass Activation Lock with DNS (Up to iOS 12)
DNS is a free solution to bypass iTunes activation lock. But there are some things you should know before trying this way. Firstly, DNS only works on the old iOS versions: iOS 12 and lower versions. Secondly, some functions may not be available after using this method. Last, it's a temporary way, not a permanent way. Fine with that? Here's how to do:
Step 1. Make sure your device has inserted SIM card, then go to the Settings > WLAN.
Step 2. Then, connect to a Wi-Fi and click on the "i" icon next to the Wi-Fi name.
Step 3. Now you will see the current DNS, click the DNS and change it depending on your region:
North America: 104.154.51.7
South America: 35.199.88.219
Europe: 104.155.28.90
Asia: 104.155.220.58
Australia and Oceania: 35.189.47.23
Last, back to the Wi-Fi selection menu, reconnect it to finish the steps.
This way is not recommended by us, because it's not a safe way to do that. Also, if this way not working you can try to connect the previous owner or contact Apple service. There is no way to do that? Try UnlockGo.
If you get in touch with the previous owner, tell him/her how to do:
Go to iCloud.com and sign in their Apple ID.
Select "All Devices" option and choose your device, then click "Erase" to remove your phone.
If you go to Apple Support you need to do:
Prove you are the owner of this iPhone by giving the device's receipt that must include the device's serial number and your name. If you bought a second-hand iPhone then you have to provide seller's name.
People Also Asked about iTunes Activation Lock Bypass
Q1: Can I use iTunes to bypass activation lock?
To be honest, there is no way to use iTunes bypass activation lock. When an iOS device is a supervised device, activation lock can be bypassed by providing a device-specific Activation Lock bypass code.
Q2: Is there any way around activation lock?
Unless you are the original owner of the device, or Apple will not help you with an activation lock device.
Conclusion
After reading this article, you've known the ways to bypass iTunes activation lock. As you can see, the normal ways have many limitations such as DNS, contact previous owner or go to Apple Center. To avoid wasting your time, UnlockGo will be the best choice for you.