This article examines the popular iOS unlocking tool 4uKey. We will take a look at all aspects of 4ukey and determine whether it is the right tool to use when your device is locked or disabled. Since the best way to find out if a program is right for you is to check out its pros and cons, let's begin.
What Is Tenorshare 4ukey?
Tenorshare 4uKey is a reliable and user-friendly third-party software that is designed to unlock iOS devices. One of its modules will easily unlock the device passcode and it can unlock all passcodes from 4-digit/6-digit to Face ID and Touch ID.
It is also one of the best ways to bypass MDM authentication screen on the device.
To use it, all you have to do is download and install the program on to your Mac or PC and connect the locked device to the computer.
Once you have selected the module you would like to use and the program detects the device, the unlocking process will begin immediately.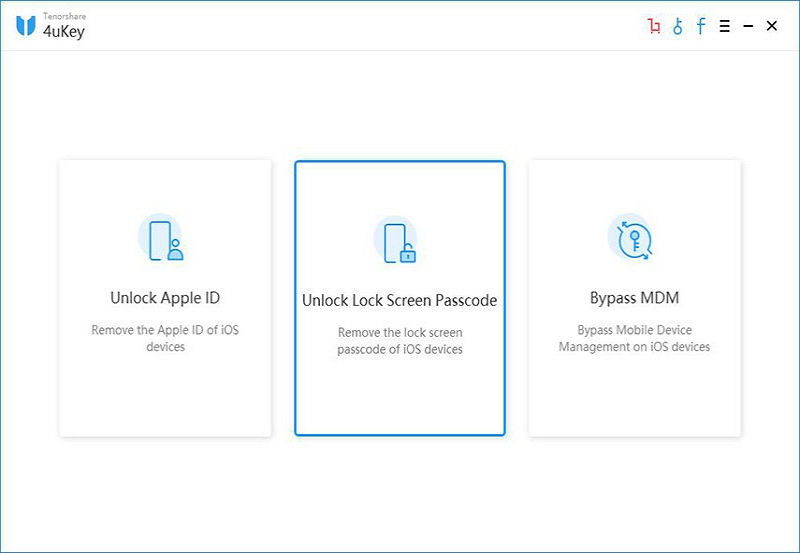 Features of Tenorshare 4uKey for iPhone
Remove the Touch ID and the Face ID of the device as well as the 4-digit and 6-digit PIN code.
Bypass the MDM authentication screen in 1 click.
Remove Apple ID on iPhone/iPad without Password.
Fix an iPhone that has been disabled, perhaps because you entered the wrong passcode too many times.
Reset an iPhone and you don't know the passcode its password.
Pros and Cons of Tenorshare 4uKey
Pros
It can unlock the iPhone even if you don't know the passcode.
It unlocks all types of passcodes including PINs and Face ID.
This program is easy to use. The user interface is simple and will not confuse even the beginner user and you don't need to have any technical expertise to use this tool.
Cons
4uKey will not work unless iTunes is installed on your computer and the program can detect it.
The process of unlocking the device with 4uKey will automatically update the device to the latest version of iOS
This tool will erase all data on the device as part of the unlocking process. It is therefore a good idea to back up all the data on your device before using 4uKey.
This tool will also not restore the data on the device: you will have to go to iTunes to get your data back.
The"Remove Apple ID" feature only works for iOS 11 and below.
It doesn't support to remove iCloud Activation Lock.
Is Tenorshare 4uKey Safe?
Tenorshare 4uKey is a safe and reliable solution. It is developed by a team of experienced technicians from a company that has a reputation for developing reliable and effective software solutions.
When used correctly, 4uKey will only do what it is supposed to do: unlock the device. You will never have to worry about losing any data during the unlocking process or any malware and viruses that may infect your computer or device.
Is Tenorshare 4uKey Free?
Tenorshare is a highly effective, highly technical solution to disabled or locked iOS devices. Therefore, while it may come with a free trial version, to unlock the device effectively, you will need to purchase a license for the full version.
The price of the full version ranges from $35.95 to $59.95 depending on the duration of the license and how many devices will be covered.
How to Use Tenorshare 4uKey
Here's how to use Tenorshare 4uKey to unlock the screen passcode:
Step 1: Download and install the program on your computer. Open the program and then select "Unlock Lock Screen Passcode."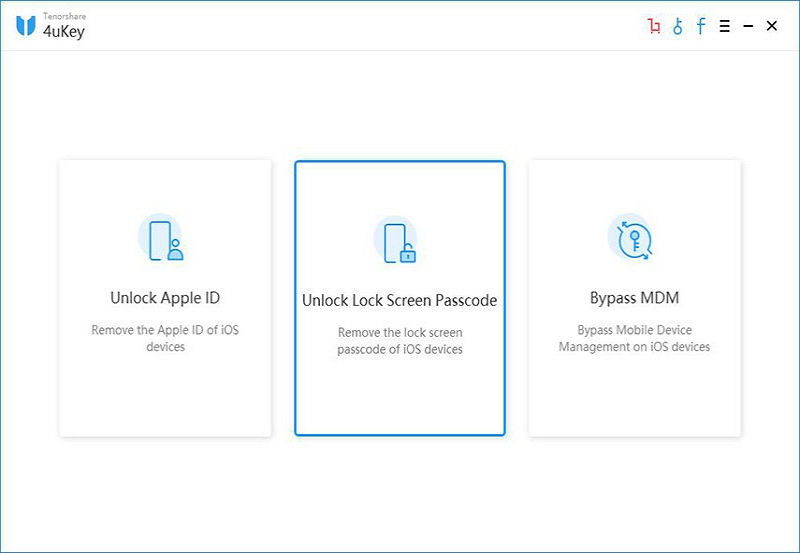 Step 2: Connect the locked iPhone to your computer using a lightning cable. Then click "Start" to begin. If the program is unable to detect the device, you may need to put the device in DFU or recovery mode. Just follow the on-screen instructions to do it.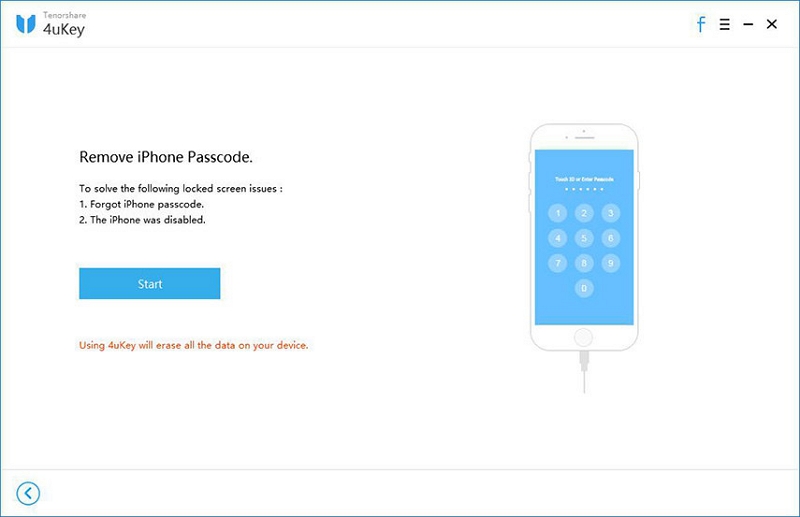 Step 3: Once the device is detected, click "Download" to begin downloading the necessary firmware to begin fixing the device.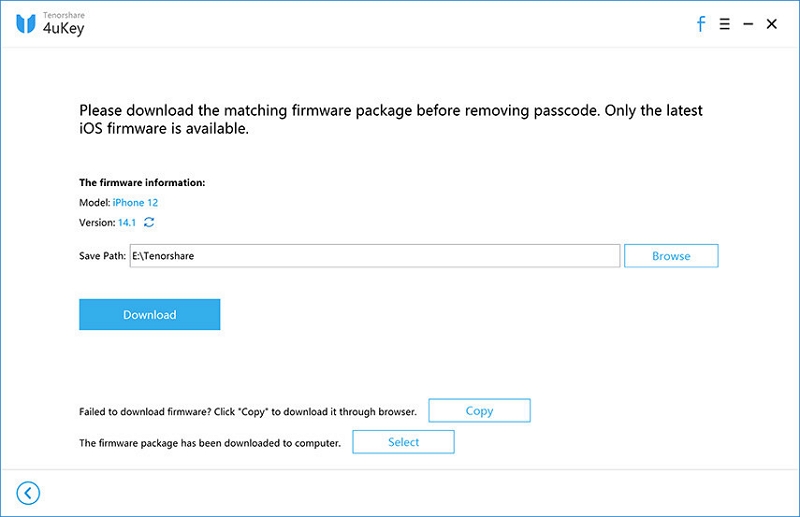 Step 4: Click "Start Unlock" when the download is complete and 4uKey will begin unlocking the device. The process will take only a few minutes.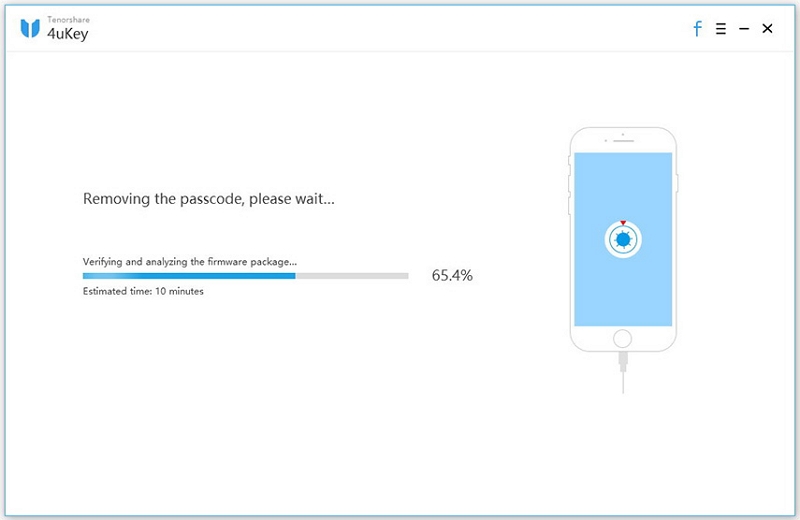 Alternative: iToolab UnlockGo
If you want an alternative to 4uKey that is much faster and more reliable, we recommend using iToolab UnlockGo. This third-party iOS unlocking tool can also be very useful when you want to unlock the passcode or remove the iCloud Activation Lock from the device. It can easily unlock all types of passcodes including the 4-digit/6-digit passcode, Face ID and Touch ID.
Unlike 4uKey, you will not need to have iTunes on your computer to use UnlockGo. This program is also very easy to use, allowing you to unlock your device at home without needing any technical expertise or assistance from a technician.
Pros
UnlockGo is very easy to use. All you have to do is connect the device to the computer and follow the on-screen instructions. You don't need any tech expertise to use this program.
It supports to remove 4-digit/6-digit passcode, Touch ID and Face ID.
Once iCloud Activation Lock is removed, you can then sign in with a new Apple ID.
You will not need to provide any additional information such as the screen passcode or the device's IMEI number to unlock the iCloud lock.
Once the Apple ID is removed, your device will not be tracked or erased using the old Apple ID.
Customer support is available 24/7.
Cons
Once iCloud Activation is bypassed, you will not be able to use the call, cellular and iCloud function.