"Urgent help!!!
Please tell us how to do this face id unlock without swiping up. You see, I and my wifey are tired of doing this all day long. My wifey has an iPhone 13 pro, and we are tired of locating the thin bezels on this relatively hefty device – talking about 204 grams here.
If you know any way to solve this riddle, please ping me back. Thanks."
Part 1: Why iPhone Mandatory Swipe to Unlock?
There are multiple reasons to support that you shouldn't have an iPhone unlock without swipe. Here are some of the mandatory reasons:
It prevents unintentional unlocking.
It prevents butt dials and errant typing.
It saves you from unlocking the phone and then reading the notifications.
It increases your security.
So, the iPhone provides you with invisible, fully-fledged security in terms of this "Swipe to Unlock" feature.
Part 2: Add New Switch to Unlock iPhone without Swiping Up
There is an easy way that allows face id unlock without swiping up iPhone 13/12/11, and that too without a jailbreak. Follow these instructions to add a new switch to unlock your iPhone without a swipe up.
Go to Settings > Accessibility.
Scroll down to "Switch Control." and go to Switches.
Tap on the "Add a new switch."
Select the camera and set your "Left-hand and right-hand movements" to the home screen.
This will trigger the lock screen when we move our heads to the left and right.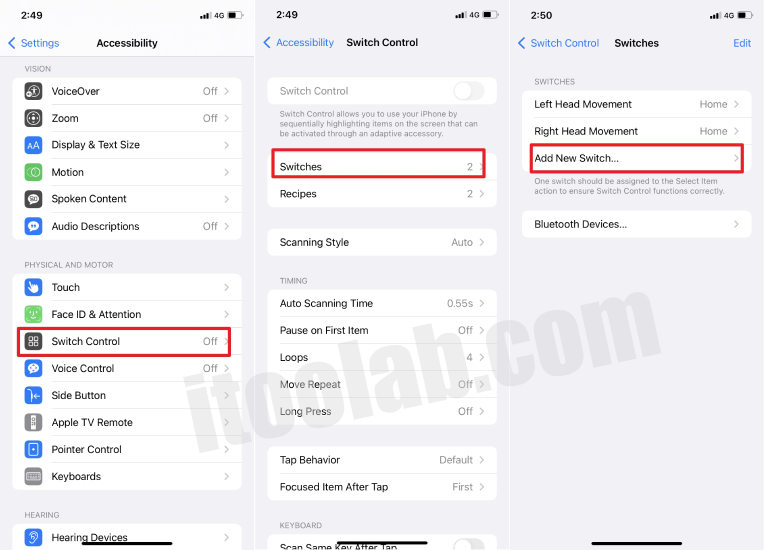 Go to recipes and delete them.
Change scanning style from auto to single switch.
Set the dwell time to the lowest.
Turn the rest of the settings to off in the Switch option.
Save the switch, go back to the bottom, and tap on "Accessibility Shortcut."
Set the triple-click option for "Switch Control."
Now go to the home screen and triple-click on the side button to activate the switch.
Lock your screen and wake it up again but don't look directly into it.
Tilt the phone to a side and look into it, which will unlock through Face ID.
Without swiping up, tilt your phone two to three times and then suddenly press the side button thrice.
Your iPhone will unlock without a swipe.
Part 3: Set Tap Back for Face ID Unlock without Swiping Up
You can use the "Tap Back" feature to get your iPhone face id unlock without swipe.
Here is how:
Go to Settings. Tap on Accessibility > Touch
Swipe to the bottom and tap on "Back Tap."
Choose Double Tap or Triple Tap to pick an action.
Set the double or triple tap to "Home."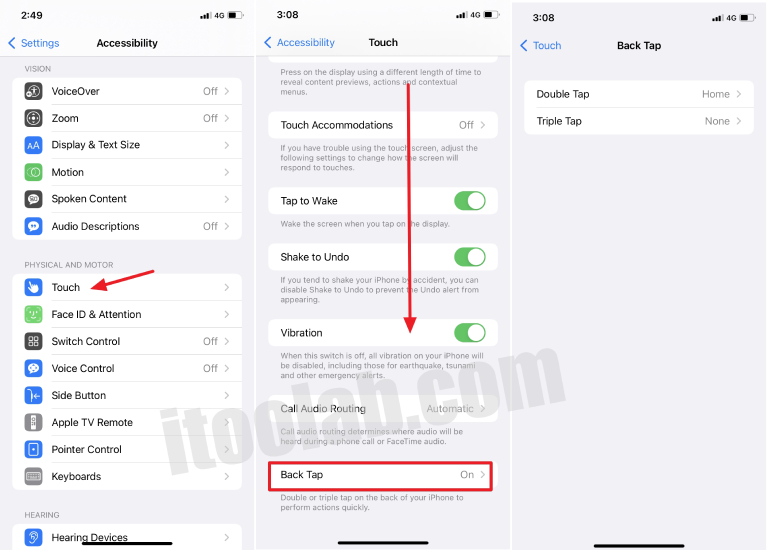 Unlock your phone.
No double/triple tap on the back.
Your iPhone will lead you to home.
Part 4: Using AutoUnlockX to Unlock iPhone without Swiping Up
Here is another way to avoid the swipe up while unlocking the iPhone. You have to use AutoUnlockX to unlock your iPhone.
Here is how:
First, you have to go to the Sources inside your settings.
Tap edit and add an external repo to Sileo or Cydia manually.
Go to the search page for Sileo or Cydia and type "AutoUnlockX" in the search bar.
Select the tweak when it shows and tap on "Install (Cydia)" or "Get (Sileo)."
Tap on confirm and wait for the tweak to install.
Once it installs, tap on "Restart SpingBoard" to get it going.
Once the iPhone resprings, you need to enable AutoUnlockX.
Go to the Settings > App > AutoUnlockX > Enable Auto Unlock.
Choose the settings by toggling them on and off.
Once done, tap on Respring to set your changes.
Use your Face ID to unlock your iPhone.
You can now unlock it without swiping your iPhone.
Disadvantages:
It can stop working randomly and create a mess.
It could be harmful to your device.
It is illegal.
Part 5: Swiping Up to Unlock not Working? Try Best Workaround
There is another easy, hassle-free, and quick way to unlock an iPhone without swipe. This method is called the iToolab UnlockGo.
iToolab UnlockGo is an all-in-one iPhone lock removal tool. It helps you quickly remove all types of iPhone/iPad locks in a go. You can also get rid of the screen passcode, screen time passcode, Apple ID, iCloud Activation Lock, MDM lock, and Find my iPhone.
Here is how you can use iToolab when the Swiping up to unlock is not working.
Step 1: Download the iToolab tool on PC and connect your iPhone to the PC and the app. iToolab will automatically detect your phone. Choose the "Unlock Screen Passcode" option from the main screen to proceed.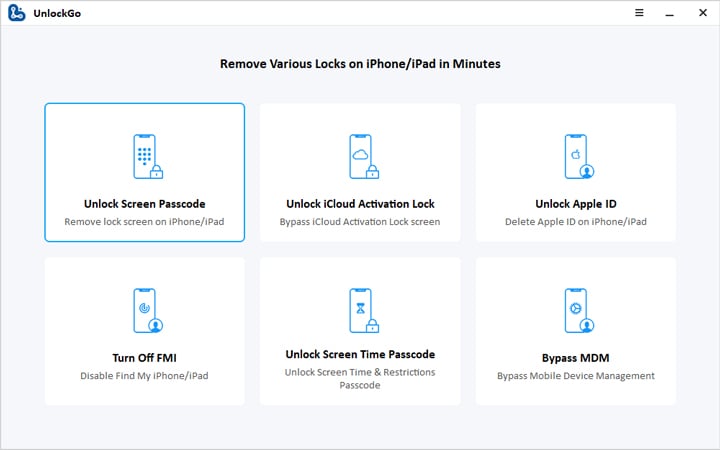 Step 2: Now download the latest iOS firmware for your iPhone and save it on your PC. It will take some time. If you have an iOS already, you can import it from your PC.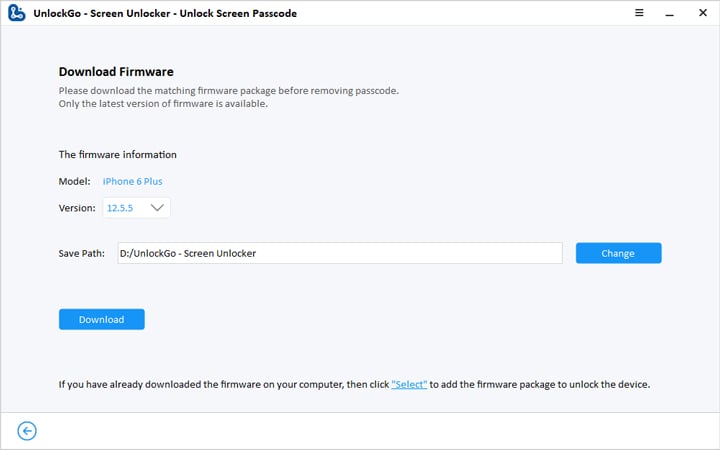 Step 3: Once your iOS is downloaded, click on "Unlock Now" to start. Ensure that your locked iPhone remains connected to iToolab and PC until the passcode is removed.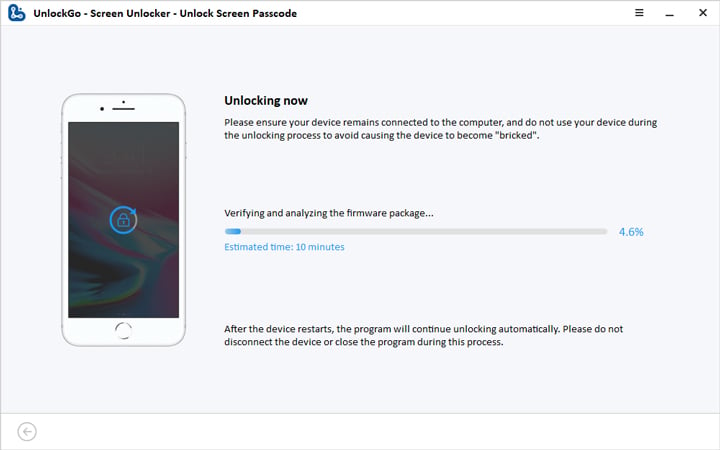 Step 4: Once your unlock process is finished, you can set up a new passcode, Touch ID, and Face ID.
You Made It!
Now you know how to unlock an iPhone without swiping up. While these methods might not seem the easiest, trying these out, especially the iToolab one, is the easiest one to go for.