WhatsApp is one of the most popular iPhone apps, connecting more than a billion daily users. Whatsapp lets you send and receive messages, make voice and video calls, images, and so much more. However, it is of great surprise that even with so much popularity, Whatsapp does not yet have native app support for iPad (or iPod touch).
But do not worry; in this article, we will show you a workaround enabling you to use WhatsApp on your iPad. We also have a bonus tip for you, so make sure to check that out too.
Part 1. Can I Put WhatsApp on an iPad?
WhatsApp is currently not natively supported on iPad, meaning you can not download and install Whatsapp from the App store. However, WhatsApp offers a web version of the app called WhatsApp Web, which simply connects the WhatsApp account on your iPhone (or Android device) and forwards all messages to your iPad.
This is definitely not an intuitive way to use WhatsApp, and it is often much slower than native WhatsApp, but it is currently the best you can get.
Part 2. The Latest News about WhatsApp Multi-Device 2.0
In an interview, WhatsApp boss Will Cathcart acknowledged that "People have wanted an iPad app for a long time." He assured that WhatsApp is actively working and has already created the infrastructure to develop an iPad app. Although Cathcart wouldn't go so far as to commit to the release of an iPad version, his comment strongly suggests that there is a possible iPad-specific WhatsApp version in the making.
Since the interview, other sources have confirmed that an iPad WhatsApp is in the making. WABetaInfo tweeted in May 2022 that: "Multi-device 2.0 will let people link an additional mobile phone or tablet (WhatsApp for iPad/Android tablet) to the same WhatsApp account in the future."
It's been three months since the announcement, and we are still waiting for an update. But fingers crossed as Apple introduced its weather app in WWDC 2023 makes us hopeful that something great is finally on the horizon.
Part 3. How to Use WhatsApp on iPad?
Let's now address how to download Whatsapp on iPad. To do this, follow the steps below:
Step 1: Open any browser (safari/chrome) on your iPad and visit web.whatsapp.com. As long as you're on iPadOS 13 or later, this will automatically load WhatsApp web.
Step 2: You should now see a QR code. To connect WhatsApp with your phone, Open WhatsApp on your phone and press the setting icon on the bottom right of your screen. You should see your name on the top, beside which you should see a small scan icon. Press on it and scan the QR code found on your iPad screen.

Step 3: And that's it; the page should now load and display all your recent WhatsApp messages, along with any media like images, videos or voice notes.
However, do note that this web version of WhatsApp will not notify you if you get a new message. Additionally, it also has some bugs and other compatibility issues.
FAQs about WhatsApp on iPad
Q1. How to download files from WhatsApp web on iPad
Downloading files from WhatsApp on iPad is quite simple; you press the file you want to download, and a download icon should pop on the top right corner. However, because WhatsApp web is not optimized for iPad OS, your download may not start; in that case, exit WhatsApp and try again. The saved files will usually be in the download folder on your iPad.
Also Read: How to Install GBWhatsApp
Q2. How can I make a WhatsApp video call on an iPad
It is possible to start a voice or video call using WhatsApp web on your iPad. All you have to do is select the contact you want to video chat with and press the video camera icon situated on the top right of your screen. The call should automatically start.
Bonus. How to Transfer WhatsApp between Android and iPhone?
Here is the bonus tip we promised at the start of the article. If you have recently changed your phone or are planning to upgrade to the new iPhone 14 series from an android, you will know the hassle you have to go through. There is no native solution from WhatsApp to transfer your data, including messages and media when switching between iOS and Android. To make matters worse, some solutions, like transferring WhatsApp data via email, are too slow and a huge pain if you have to transfer multiple messages.
But don't you worry, thanks to iToolab WatsGo, you can easily transfer all your data between Android and iPhone in minutes. Here is a detailed step-by-step guide to help you:
WatsGo – All-in-One WhatsApp Transfer Tool
Transfer WhatsApp from Android to iPhone, iPhone to Android, Android to Android, iPhone to iPhone.
No need to factory reset iPhone before starts to transfer.
Free to backup WhatsApp on iPhone to PC .
Restore WhatsApp backup to any device.
Support the latest Android 13 and iOS 16.
Step 1. Download & Install iToolab WatsGo on your computer and launch the app.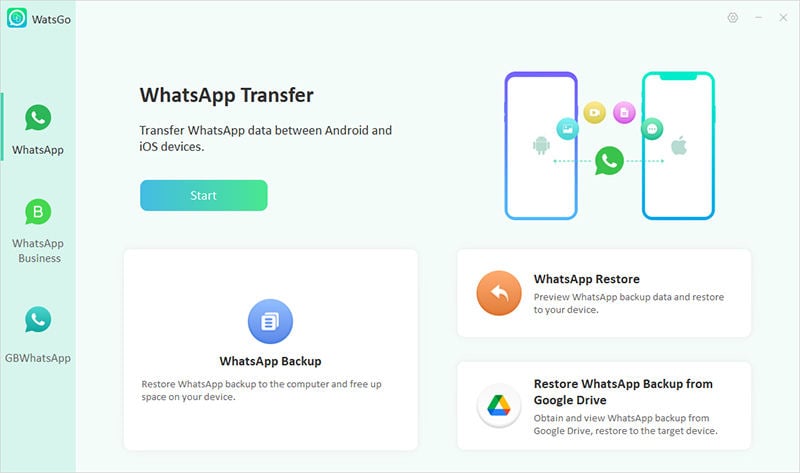 Step 2: From the dashboard, select "WhatsApp Transfer" and connect both your new and old phone with the computer.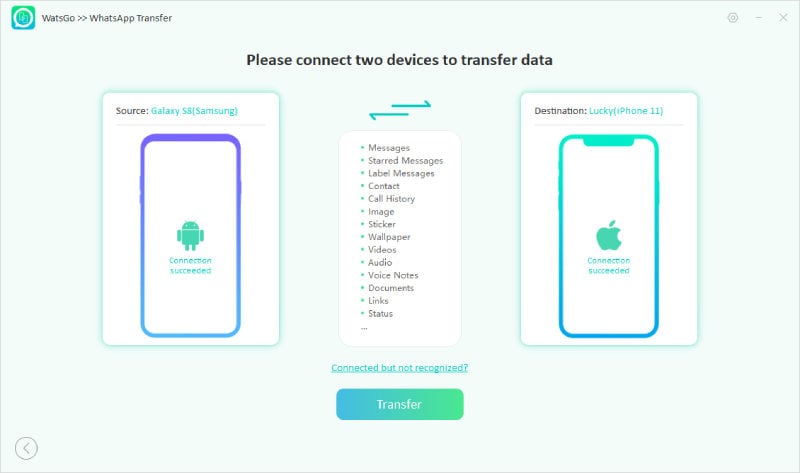 Note: Your old device should be on the left-hand side, and the new device should be on the right-hand side of your screen. You can press the flip button to change the order if the order is incorrect.
Step 4: Now, backup your WhatsApp data on the target Android device. Just follow the prompted instructions to backup, or if you have backed up with WatsGo, you can directly choose history backup.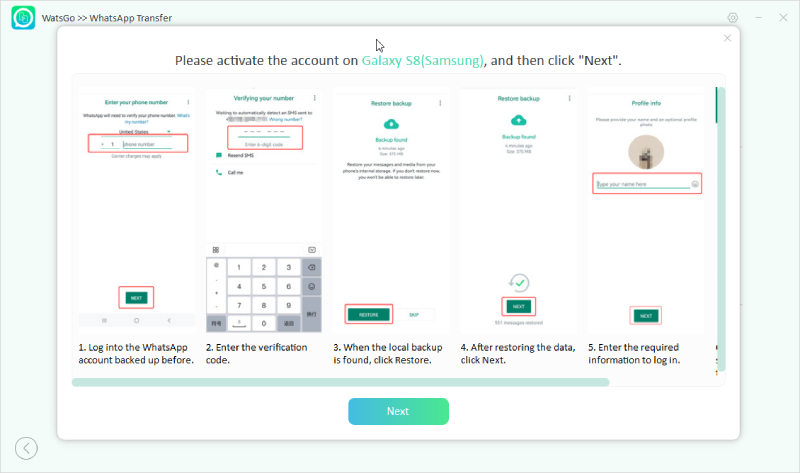 Step 5: : Press Continue and activate the WhatsApp account on the Android device; follow the guide below. Once activated, WatsGo will automatically complete the transfer process; depending on the size of the file, you may have to wait a while.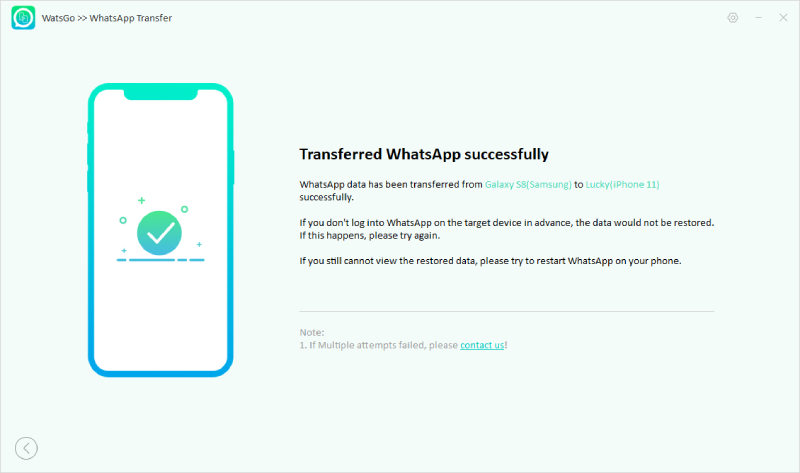 Conclusion
A native WhatsApp on iPad is long overdue, and given the current trend, we are hopeful that it is a matter of time before WhatsApp is available on iPad as well. However, as there is no fixed date, we have to rely on WhatsApp web for using WhatsApp on iPad. But if you are playing to switch phones, don't forget to transfer all your data using iToolab WatsGo. It is by far the fastest and more reliable WhatsApp transfer on the market.