There is no doubt that windows updates or system bugs can slow down the system process. You might want to reset the machines when nothing works well. This guide will elaborate on clinical methods to factory reset MS Surface device like Surface and Surface Pro 2/3/4/6/7/8 without passwords. We've talked many ways to reset Surface Pro, so here is a detailed description of reset Surface Pro or Go to factory settings without password.
We'll also discuss how you can use UnlockGo (Windows) to unlock your Microsoft Surface series if you forgot the login password.
Top 2 Ways to Reset Surface Pro or Go to Factory Settings without Password
People forgetting their premium laptop's password are always looking for a way to factory reset surface pro 7. You can read the following sections to know how to factory reset windows surface rt without a password:
Way 1. Factory reset surface without password from the lock screen
Step 1. Turn on your Surface Pro 7 tablet. Tap on the Power icon located at the bottom right on the login screen. Just hold the Shift key and click on the Restart button.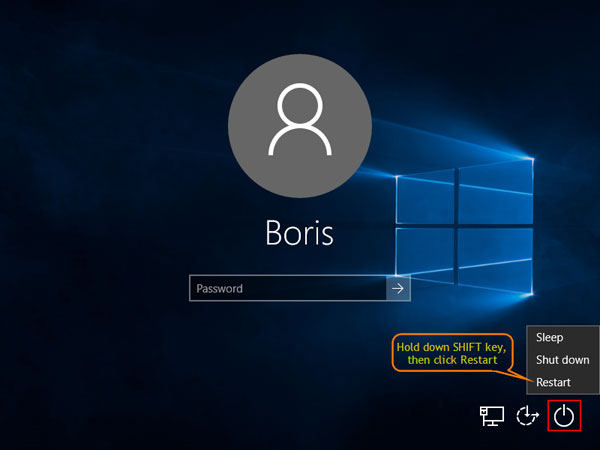 Note: Use the on-screen keyboard to press the Shift key and restart your Surface Pro 7.
Step 2. Let your Surface Pro restart and click on the Troubleshoot button from the following interface.
Step 3. Click on the Reset Your PC option and tap on the Factory Reset Surface Pro with or without deleting your data stored on it.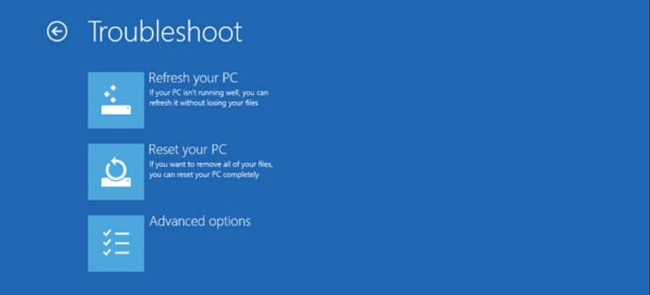 Way 2. Factory reset surface without password with Surface Recovery image
If you're finding it difficult to reset surface pro 6 to factory default without password using the way 1 mentioned above, then this section will help you. You need to perform the following steps:
Step 1. You need to open the Surface support website to download the recovery image for your Surface Pro. Over there, select your Surface device and type the serial number. Click on the Continue button to move forward.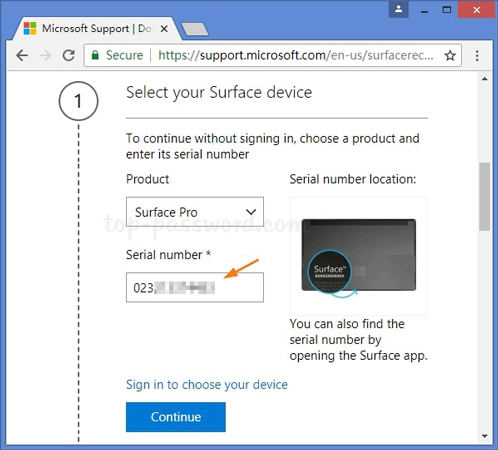 Note: the serial number is printed on the back of your device, or you can find the serial number in the UEFI firmware.
Step 2. Make sure to save the ZIP file of the recovery image on a local drive before copying it to your USB drive.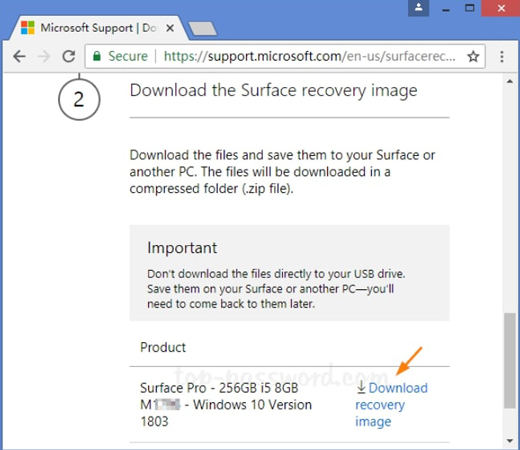 Step 3. Format your USB flash drive with FAT32. Now, extract all files to the USB's root directory. Once files are extracted, your USB drives must contain folders or files such as bootmgr, Boot, EFI, etc.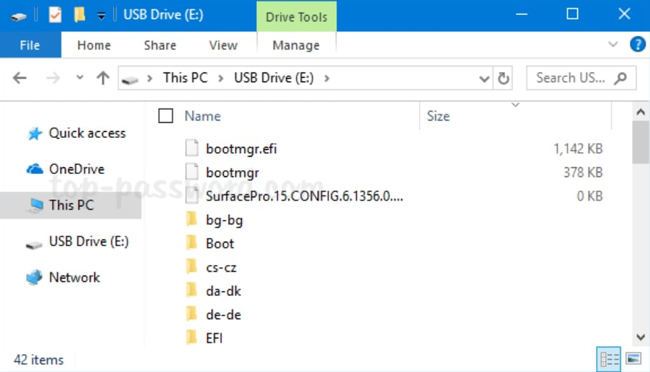 Step 4. Turn off your device and attach the recovery USB drive. Now, press and hold down the (-) volume down key along with the Power button until the Surface logo appears on the screen.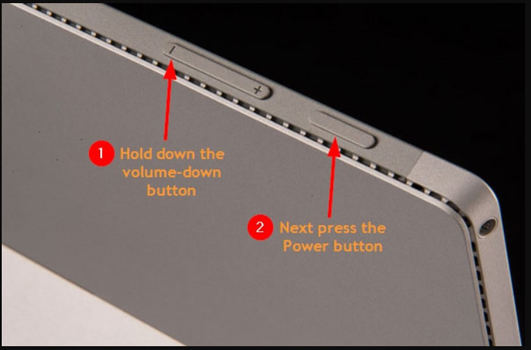 Step 5. Your Surface Pro 6 will enter into the recovery environment. Now, select the language and keyboard layout and click on the Troubleshoot option in the Choose an option screen. Tap on the Reset Your PC button to continue.
Step 6. Implement the on-screen instructions to complete the factory reset process.
Extra Tips: Forgot Surface Pro or Go Password How to Login
Forgetting a PC password may be a normal thing for many people, and mostly, they want to know how to factory surface go without a password. For them, UnlockGo for Windows is the solution that can unlock all types of windows locks. This premium tool can help you unlock your Surface Pro 6/7/8 by implementing the following easy steps:
✅ Step 1. Download and install the iToolab UnlockGo for Windows on another computer. Open the tool and click on the Start button on the homepage, insert bootable USB/CD/DVD into it to burn.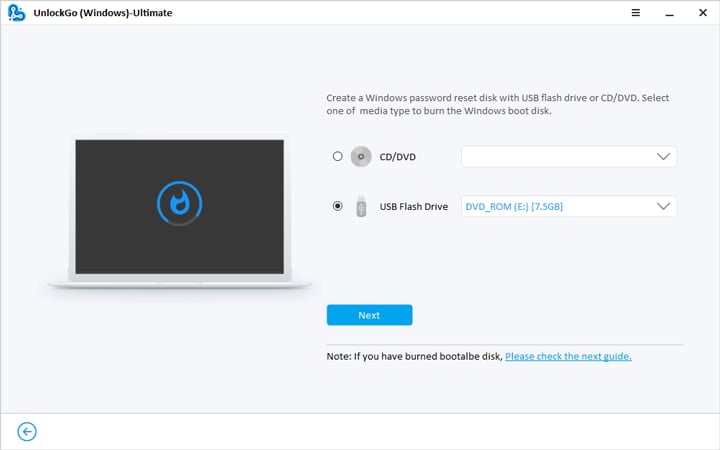 ✅ Step 2. After burning, insert it into locked PC, then follow on-screen instructions to enter bios menu, and set bootable device priority, finally press F10 to save and exit.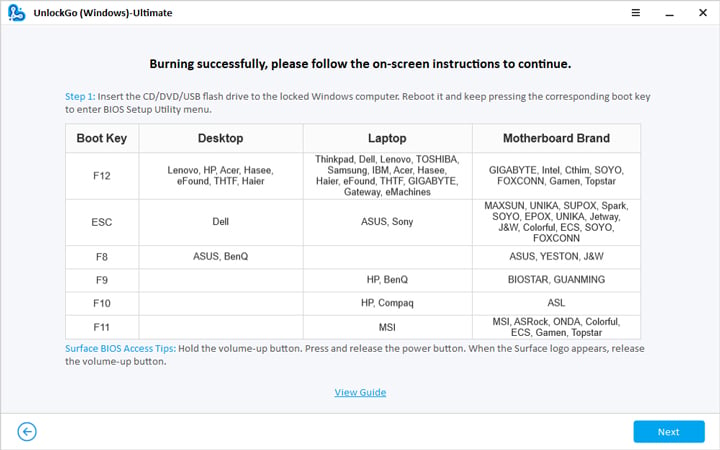 ✅ Step 3. When exited bios menu, your locked PC will reboot to ask for windows system, choose the right version and target account to reset/remove login password.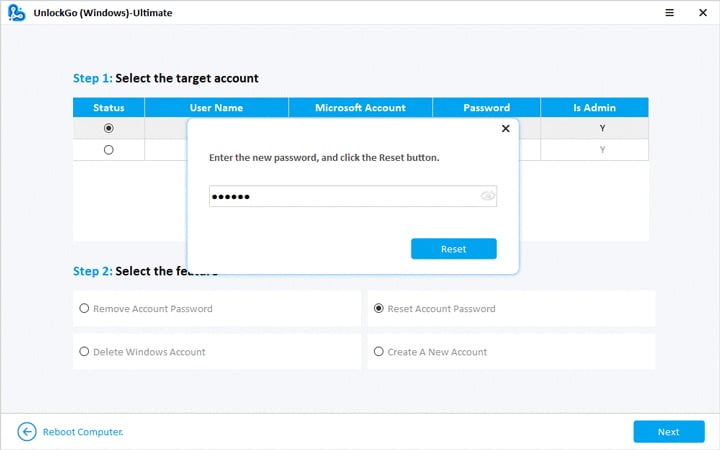 Summary
Microsoft Surface Pro is an excellent and powerful machine to deal with your daily workload. The problem occurs when you're locked outside of your laptop. We've discussed several authentic methods to unlock your Microsoft Surface Pro 8/7/6… in this guide. Moreover, we've also discussed the amazing Windows password reset tool – a premium tool that can unlock your windows administrator and other user accounts on your device.