Just like any other product, Windows has also evolved over the years. Most of us started using Windows XP and then moved to Windows Vista and then Windows 7, 8, 10, and now 11. Despite the latest versions, millions of users are still using Windows Vista for personal and professional purposes. The security features are different in all of these versions, so you need appropriate tools and techniques for Windows Vista password reset.
Part 1. How Many Windows Versions Do We Have?
Having accurate knowledge about the right version of Windows can help you to download and install the right software and tools. Some programs only work with compatible versions of Windows. Here are some commonly available versions of Windows and their salient features:
| Windows Version | Specification |
| --- | --- |
| Windows XP Home Edition | OS based on the NT code |
| Windows XP Professional | Geared towards business use |
| Windows Vista | Updated GUI |
| Windows 7 | Added performance and reliability |
| Windows 8 | Combined desktop and tablet OS |
| Windows 10 | Personal assistant, Cortana |
If you forgot password on Windows Vista, the recovery process is not going to be like the process for Windows 10. So, this article is focused on solving the password reset for Windows Vista.
Part 2. How to Reset Windows Vista Password without Disk
This solution offers two different options for the users, so let's discuss both in detail.
Section 1: Windows Vista Password Reset USB Free Download
You need an advanced password reset tool that works for Vista too. There are only a few tools that offer such functionality, and UnlockGo for windows is the best pick here. UnlockGo – Windows Password Recovery is a trusted password cracker tool that offers some unique features and options, including:
Create Windows password disk and USB in one click.
Reset Windows password in a few steps.
Create or delete admin and user accounts in Windows.
Works effectively for the latest and old versions of Windows.
This is an easy-to-use tool, but you need to know how to access the administrator account in Windows Vista without a password. So, let's get started with the steps.
1. Download and Install UnlockGo
You can use any other accessible computer for this purpose. UnlockGo for windows can be downloaded from the official site, and the installation process is quite easy. Click on the start button to initiate the data downloading process.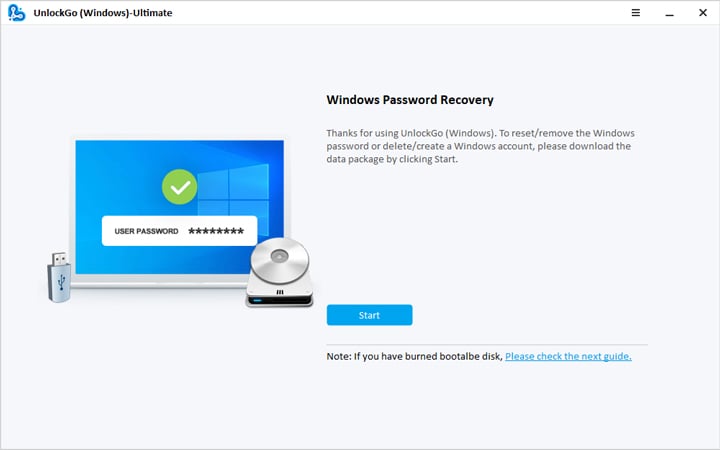 2. Insert your USB or Disk
We can use a USB for this purpose, and after inserting the USB, choose the device from the given options and click on the Next button.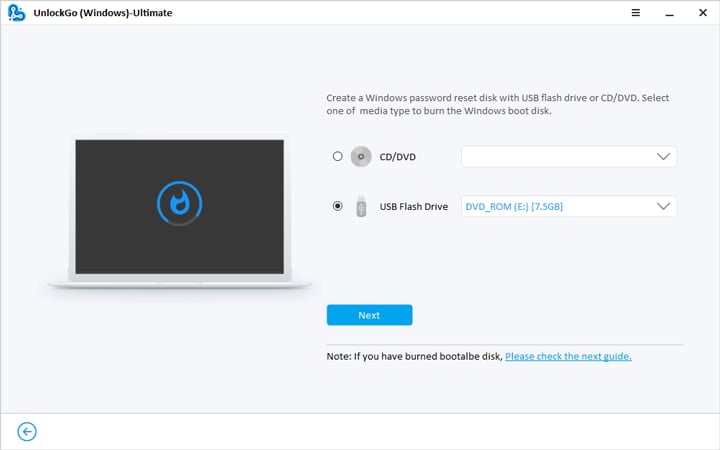 3. Select Windows Systems
Once you have selected the device, you can select the account you wanna remove the password.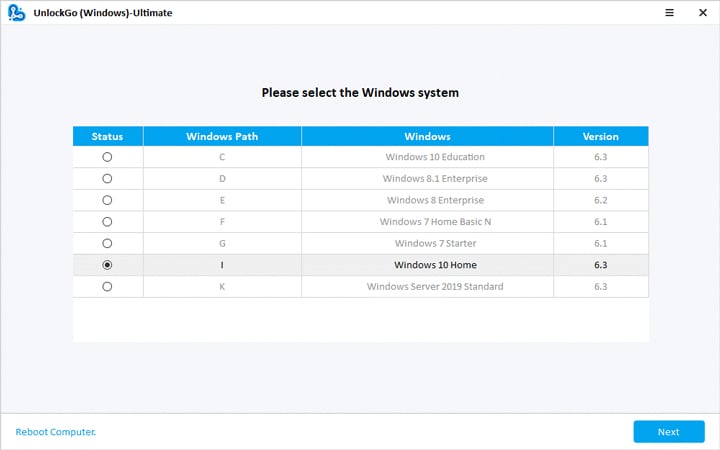 4. Unlock your Windows Vista
Now choose 'Reset Account Password', then your windows Vista can be reset password. You can enter your account by the new reset password.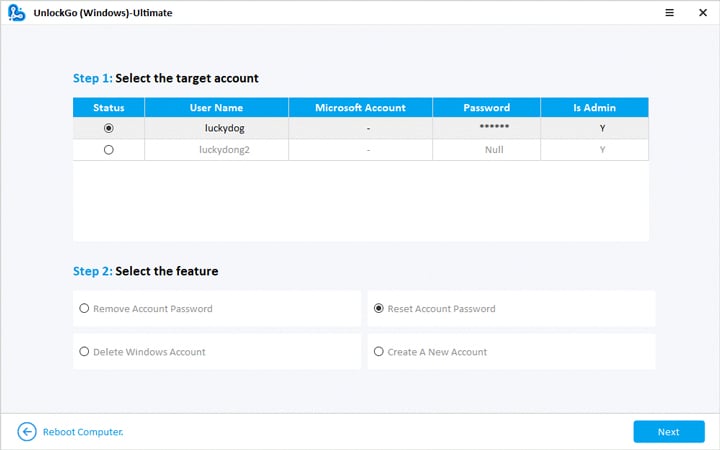 Section 2: Windows Vista Password Reset Command Prompt
Command prompt is a complicated feature that does not offer a graphical interface for the users. It is going to be hard for beginners. Here are some solutions if you forgot password on Windows Vista home premium.
1. Reset Windows Vista Password in Safe Mode
Safe mode helps the users to access the administrative privileges in case the system is not working properly. Here is how to do it:
Select Safe Mode with Command Prompt upon startup.
Choose an administrator account to log in without a password. CMD will start and type the "net user" command and hit enter.
Type net user [username] [password], and these two placeholders can be replaced with inputs.
Now, you can use this new password that you entered in the password placeholder to access Windows Vista with the new password.
2. Reset Windows Vista Password Using Available Account
You can easily make the changes by accessing CMD via this process. You can simply open CMD from the start menu. Follow the above-mentioned steps to set a new password for the respective user account.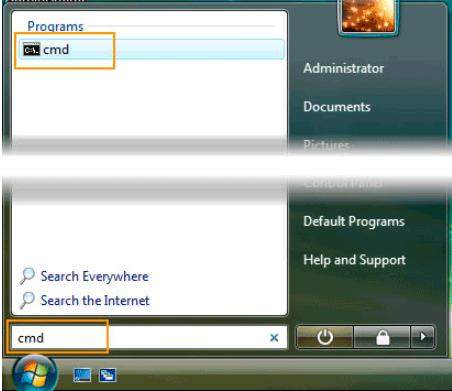 3. Reset Windows Vista Password Using System Installation Disk
You can opt for this option if you have an installation disk of Windows Vista, but this process will erase all of your files on the system disk.
Insert the Windows Vista installation disk and reboot your computer. Set the boot menu by pressing F2 on the startup.
Set language and other preferences >> Click 'Repair your computer' >> choose 'System recovery options' Click on "Command prompt."
Type cd C:\windows\system32 and press Enter >> Type REN sethc.exe c:\ copy cmd.exe sethc.exe.
Now, close the CMD and restart your computer.
Again, keep pressing the Shift key until the menu appears and again, open CMD.
Once CMD is open, you can simply follow the steps from step 1 to set a new password by using the "net user" command.
Part 3. How to Bypass Windows Vista Password Login Screen with Disk
The situation regarding forgotten passwords can be different for different users. There is no universal method for all users. The process for Windows vista reset the password without the disk is different from the one with the disk. Let's discuss possible solutions in detail.
Way 1. Windows Vista Password Reset with Password Reset Disk
This is the best method for the users who create password reset disks for Windows Vista. The process is simple.
Click on reset password after entering the wrong password.
Plugin your password reset disk into the computer before clicking on the password reset button.
Choose the password reset disk and click next.
Set a new password and hit next.
Click finish, and now you can use this new password to access your account.
Way 2: Windows Vista Password Reset with Sticky Keys
If you don't want to use any type of 3rd party software or program to reset your Windows Vista password, you can use this method of sticky keys. You need to have Windows Vista CD for this method because you will have to run Windows Recovery Environment. The main task here is to replace the sethc.exe file with cmd.exe, and you will be able to set the password of your choice.
The End Words
Not being able to access your computer can be pretty frustrating, but it does not mean you need to lose all the data. Unlike other methods, UnlockGo – Windows Password Recovery does not require the users to remove or format the disk. The process of windows vista password reset can be completed without deleting your important file, and that is why users prefer UnlockGo for Windows Vista password reset.