Photos are important as they revive the great memories of the past. You may get depressed when you accidentally delete them. Most people take backup of their important photos to retrieve when needed or to share them with their friends and family. There are several reasons why Google Photos delete your photos. It may include that you're having multiple Google accounts and you're not logged into the correct one or you may have accidentally deleted them.
If you've misplaced your photos for any reason, we're here to help. In this post, we'll discuss how to recover deleted photos from Google Photos. Finally, we'll go over how to get your deleted data back with RecoverGo for Android.
Part 1. Why is Google Photos Deleting My Photos?
Most of the time, users delete Google photos unintentionally, but they can also be deleted automatically. In any of these scenarios, you may be wondering, "How to recover permanently deleted photos from Google Photos?" We'll look into this later, first, we need to know why your photos were lost..
You might be using multiple Google accounts and aren't opening the right Google account.
You might've accidentally deleted the photos.
You might've tapped the "Free Up Space" feature.
Photos may get hidden from the Photo view.
Technical issues may sometimes restrain you from accessing your photos.
Your device may be synced with Google Photos, deleting a photo from the device can also result in deletion from Google Photos.
Where did the deleted photos go?
1. In the trash
Often, when you deleted photos from your Android device, they're moved to a temporary Recycle Bin or trash for at least 30 days if you've taken backup. Therefore, you'll always have a chance to recover them back without going through complex methods. You can check the trash by using the following steps:
Open the Google Photos app on your device and sign in to your Google Account.
Tap on the Library, Trash, and click on the three-dot (more) button to see if deleted photos are there.
2. Delete permanently
Before we proceed further, we want to tell you that any item that you delete from your device without taking backup will remain in the trash for nearly 60 days. You can also check the trash by following the above-mentioned steps to know whether the photos are still there.
Part 2. How to Recover Google Photos Deleted Photos (Time Limited)
So, how can you retrieve deleted photos from Google Photos? This section is intended to answer any and all queries you may have along these lines. Get your photographs back by using any of the following sections:
1. Recover deleted photos from google photos on trash
On your Android device, open the Google Photos app.
On the top left corner, tap on the menu button. From the different list of options, click on the "Trash" button.
Now, search the folder to see the photos that you want to restore and tap on the "Restore" button to get them back.
2. Recover deleted photos from Google Photos on PC
This section will help you know how to restore photos from Google photos to gallery. Perform the following section to know about it.
Go to the "photos.google.com" website using a web browser on your computer.
Tap on the Menu option located at the left sidebar.
Now, click on the Trash option to continue.
You'll be able to see a list of deleted pictures. You just need to select the photos and tap on the Restore button to restore them to your PC or your phone.
Photographs and other data can be restored in a variety of ways. For example, if you're looking for "how to restore permanently deleted photographs from Google Photos after 60 days," you've come to the right place. There is no formal procedure that can assist you in doing so. However, you can always recover your irreversibly erased files with a third-party tool like iToolab RecoverGo for Android.
Part 3. How to Recover Permanently Deleted Photos from Google Photos?
In order to know how to recover lost photos from Google Photos after a year, the best option is RecoverGo (Android). Even if it has been a long time since you erased your phone's contacts, RecoverGo for Android can still recover them. You can use it to restore any file, photo, video, or chat backup from your phone with this application. According to other tools on the internet, this one has the best recovery success rate. Here's how to get your gallery's deleted photographs back.
Step 1. Launch RecoverGo (Android) on your PC, and connect your device. Next, click "Recovver Deleted Data from Device."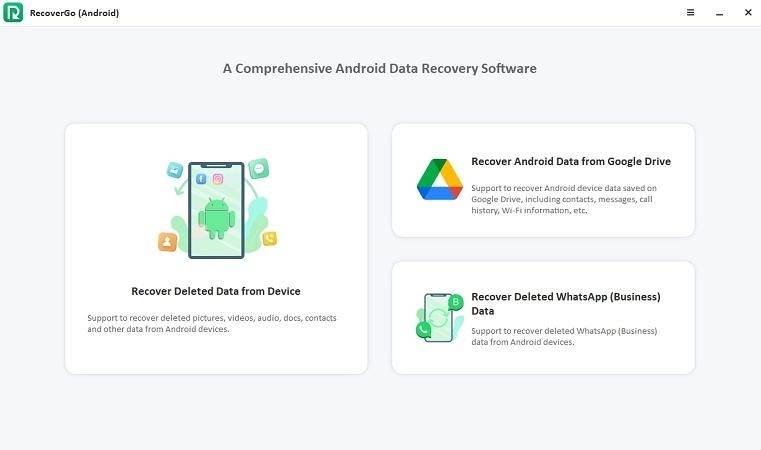 Step 2. On your Android phone, enable USB debugging by following the on-screen steps.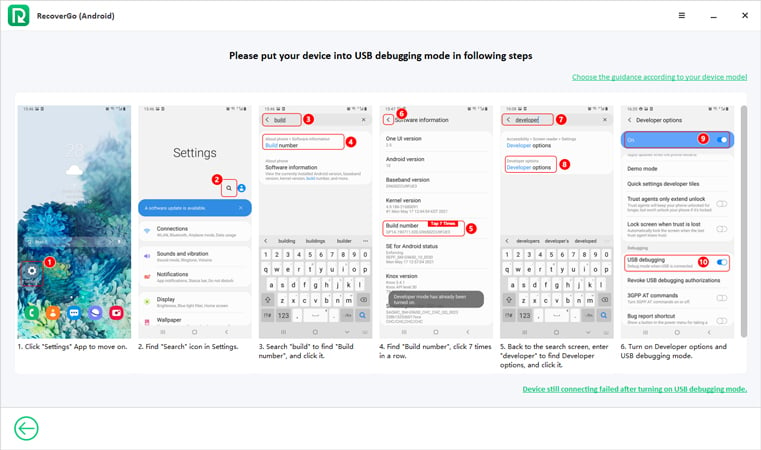 Step 3. RecoverGo will access your Android device and now choose the Photos type to scan your the deleted photos.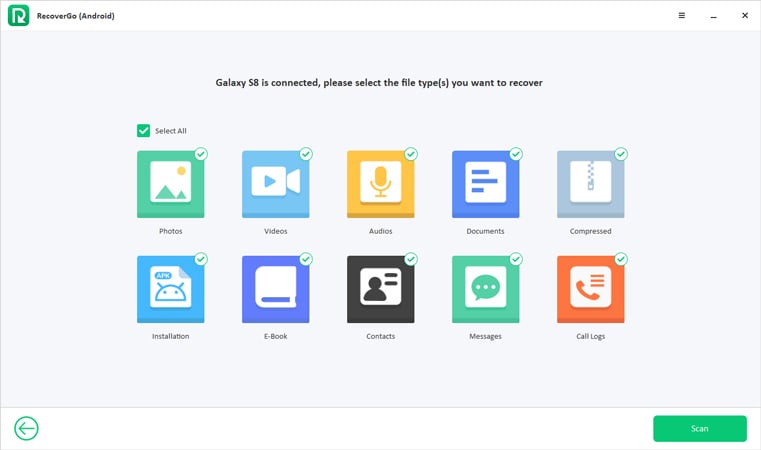 Step 4. Now, it's time to start scanning. After that you can choose the deleted photos and click Recover to save them on your computer.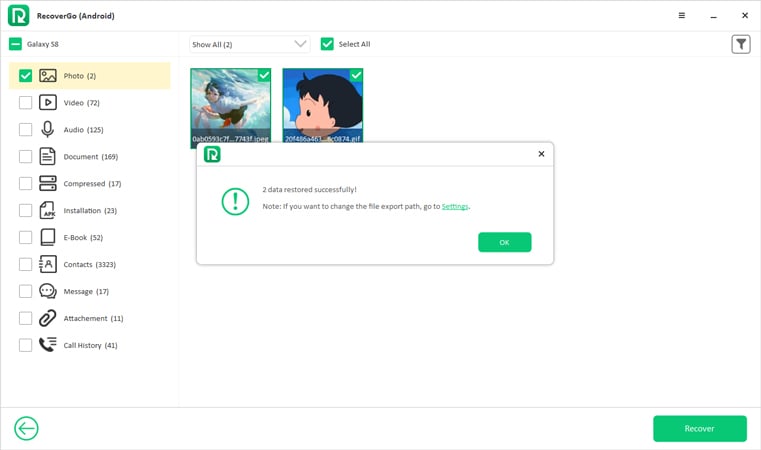 Summary
In terms of cloud storage, Google Photos is one of the most popular. There are various ways to restore deleted photos from Google Photos that have been mentioned on this blog. Official methods are generally successful. Try RecoverGo for Android on your PC if you can't recover photos using the procedures above. This professional Android data recovery tool will help you get back the deleted photos.