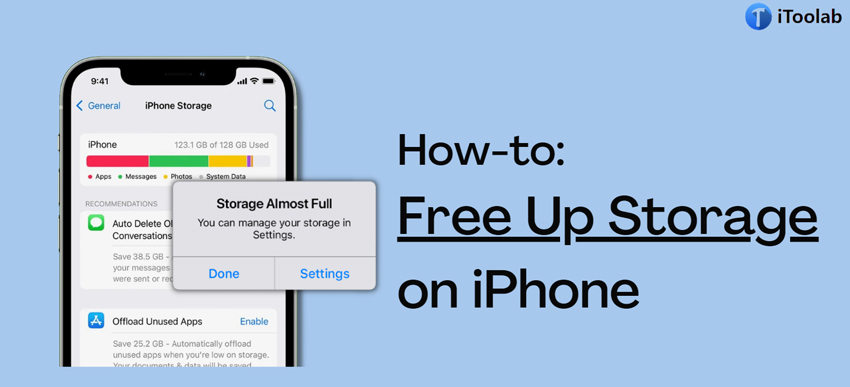 We all use our iPhones for far more things than just calling and texting. We store memes, photos of our pets, and our favorite music. But, over time, all this can build up and cause your iPhone to slow down. It's time to get your iPhone back up to speed.
Go through our detailed post and learn how to free up storage on iPhone!
Part 1: How to Check Your Storage on iPhone?
Your iPhone is likely bursting at the seams with things that you've never used and, even more importantly, something you don't even want for your purposes. Since all of the apps on your phone take up memory space, it's imperative to know what storage was taken up by what sort of information to choose only those necessary and useful applications.
If you want to check the storage on your iPhone, then you could head over to Settings>General>iPhone Storage. This will let you know about the number of apps, videos, and photos on your iPhone.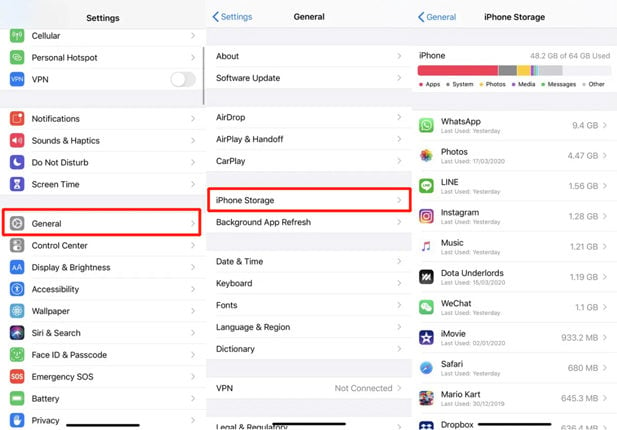 Moreover, if you are running out of storage, then you will be unable to take any new photos or videos. However, you can use this solution to delete the images and videos taking the most amount.
Check out the next section for effective techniques if you want to know how!
Part 2: How to Free Up Storage on iPhone?
Delete the unnecessary clutter from your phone – this is the best way to clear up storage on your iPhone. The truth is that freeing space on your iPhone takes just a few simple steps and can even open up significant space for storing important things.
Here are three different methods for clearing your personal items, apps, photos, and movies/TV shows.
1. Remove Apps Taking Ample Space
In the past few years, apps have come a long way. It also implies that most applications on your iPhone are taking more space than they did before.
So, you can clear up a lot of space on your iPhone by removing any unused apps. Here is how to free up storage on iPhone:
Access the Settings menu on your iPhone.
Go to General Settings, and tap on iPhone Storage.
There, you can view the app installed on the device.
Simply select the one(s) you think aren't essential, and tap on Delete App.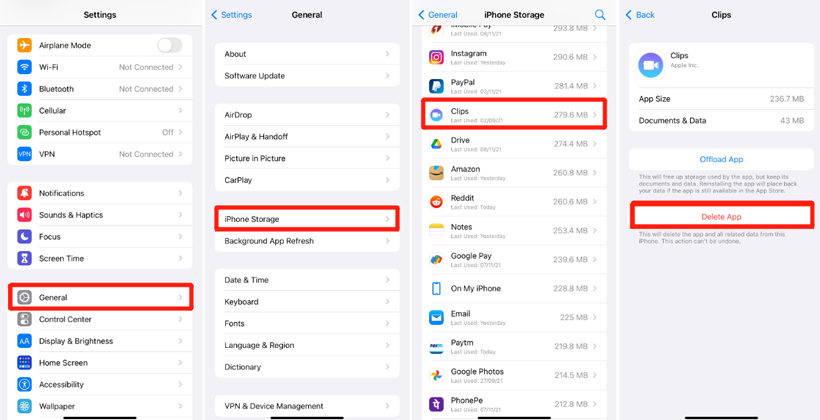 That's it! Now enough storage space will be created for you to store new content on the iPhone.
2. Delete Media Files(Photos and Videos)
It is a fact that images, music, and video files take hefty storage space. Well, you can delete the unessential ones from your iOS device to free up some phone memory. The instructions are as follows:
Go to the iPhone Photos App, and tap on Library.
Press All Photos and tap on Select(top-right corner).
Now, choose the media files you wish to erase, and tap the Trash/Bin icon.
Next, access the Albums section, and open the Recently Deleted option.
There, tap Select, and hit Delete All to remove the items permanently.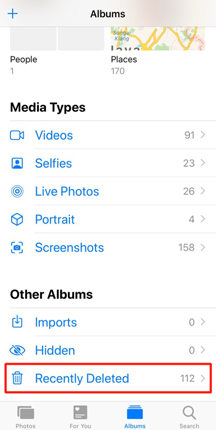 3.Move the File to iCloud
Once you access the iPhone Storage menu from Settings, you are given recommendations to fix the problem upon seeing the "Storage Almost Full" notification.
The top and most effective way is transferring by moving your files to iCloud. Simply enable the option there, and fix the storage problem.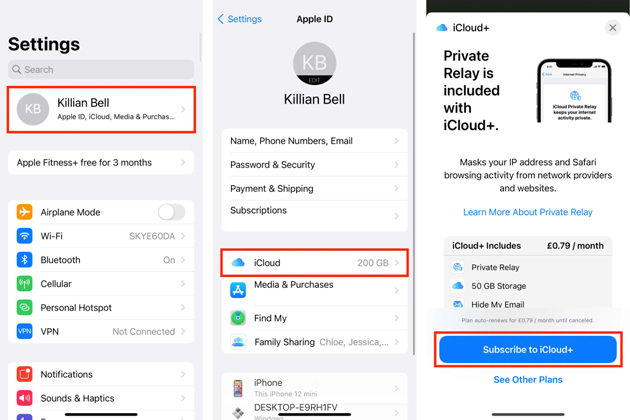 Additionally, you can remove old texts, message attachments(videos and photos), and Music from App Music to clear some storage quickly.
Part 3: Bonus Tip: How to Fix iPhone Problems Caused by iPhone Storage Full?
If all the solutions mentioned above do not resolve the storage problem on your iPhone, then there could be a fundamental system error causing the phone to slow down or become sluggish. And sometimes, Generally, storage usage does not affect an iPhone's performance. However, if your iPhone storage is almost full, your device may be stuck and cannot use. Well, there is no need to panic as a handy software like iToolab FixGo can detect the problem with your device and fix it instantly(no matter which iOS/iPhone version).
Besides the Storage Full error, you can fix other issues with your iPhone, including iPhone Stuck, Boot Loop, Frozen Screen, Update Failure,etc.
Download iToolab FixGo on your Windows or Mac and apply the following guidelines to fix iPhone problems caused by the "Storage Full" error.
Step 1 Attach your iPhone to any desktop and simultaneously launch iToolab FixGo. Next, tap on Fix iOS System – Standard Mode. Now, click on Fix Now before going to the following step.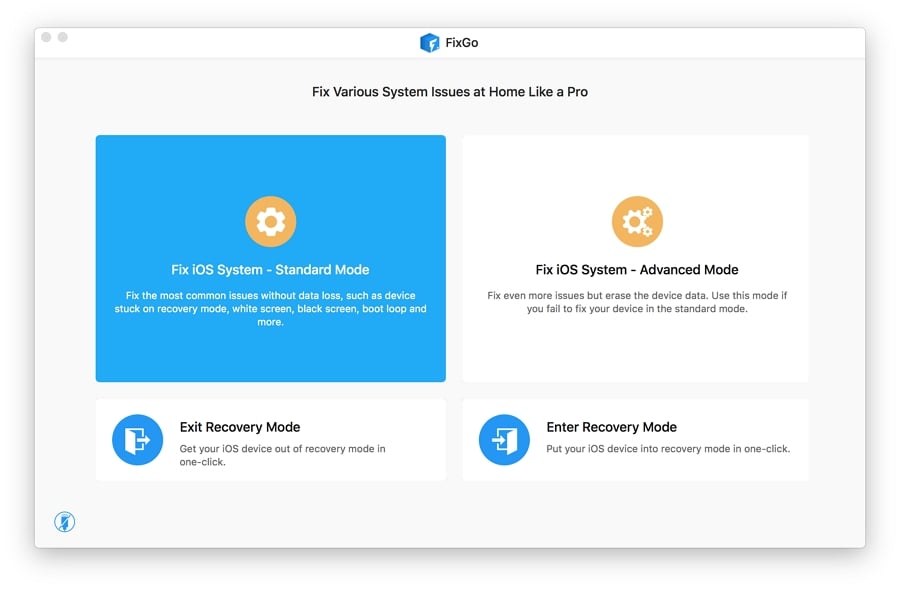 Step 2 FixGo will detect your device's correct model and iOS version. Click on Save Path to choose the folder to store the Firmware. Once done, click on Download.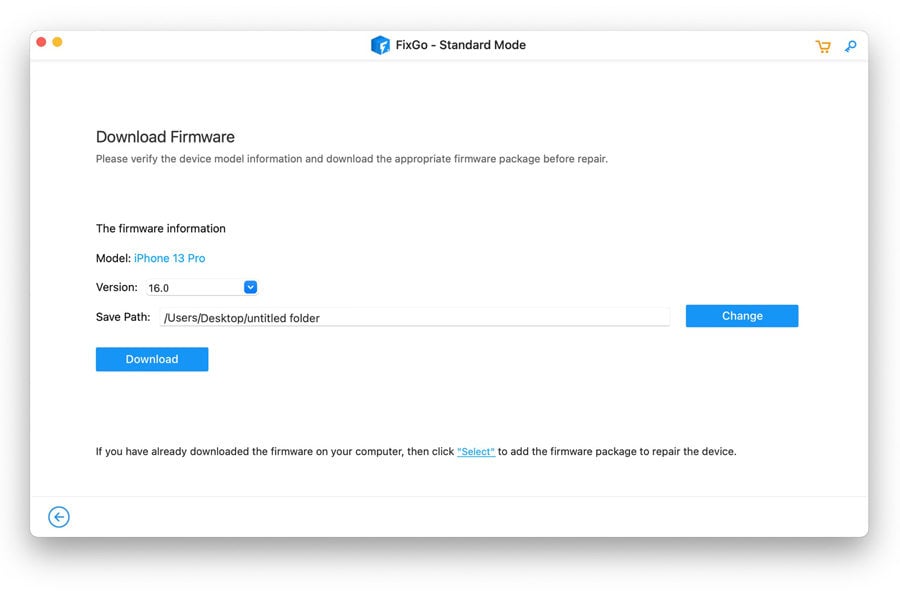 Step 3 Finally, tap Repair Now to add the recently downloaded Firmware to your iPhone. After the process, disconnect the iOS device from the computer, start it, and notice that each previous error has vanished.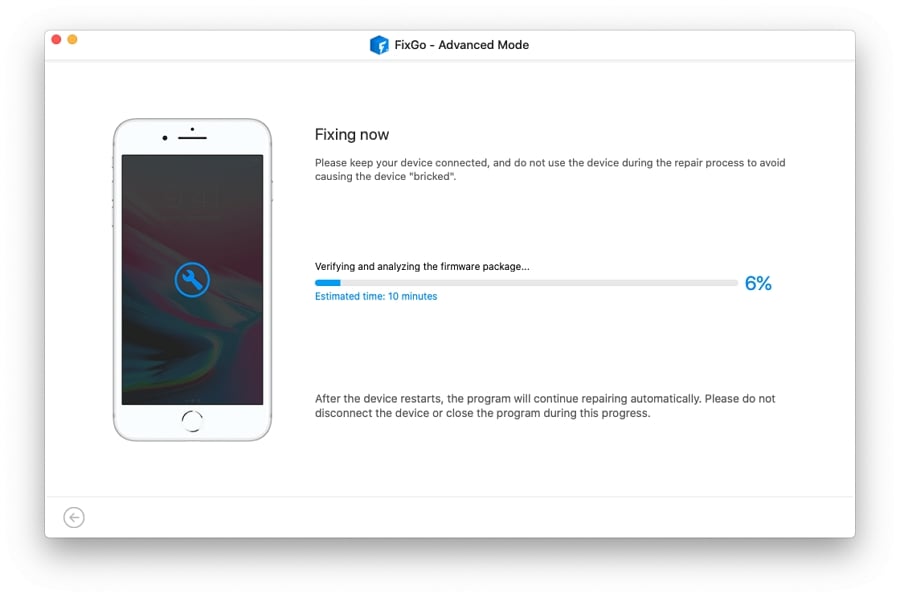 We hope that you now know how to clear system storage on iPhone with iToolab FixGo. It is effortless!
Part 4: How to Prevent iPhone Storage from Getting Full?
The best way to prevent your iPhone storage from getting full is to clean your iPhone storage first. The first thing to do is to find out those unnecessary files. You can check the apps that you rarely use and delete them. If you want to keep some files, you can backup them to iTunes or iCloud. For the files you use frequently, you can move them to iCloud or your iPad/Mac.
The second thing to do is clean up your photo and video albums regularly. You can trim the video before you upload it to YouTube. You can also take out the media files you don't like and delete them.
Conclusion
The "iPhone Storage Almost Full" message can be a real pain for users of the device. Luckily, there are quite a few ways to fix the problem. This post has investigated some of the most common ways to clear up space in your phone and help you avoid that pesky iPhone storage alert. However, if learning how to free up storage on iPhone still doesn't work for you, we recommend using iToolab FixGo to get to the bottom of the issues occurring with the iOS device.
Repair 200+ iOS/iPadOS/tvOS Issues at Home Like a Pro
Best choice for iOS update or system issues.
Fix iPhone/iPad/Apple TV system problems and no data loss.
Free to enter/exit iPhone recovery mode.
No technical expertise required in just 3 easy steps.