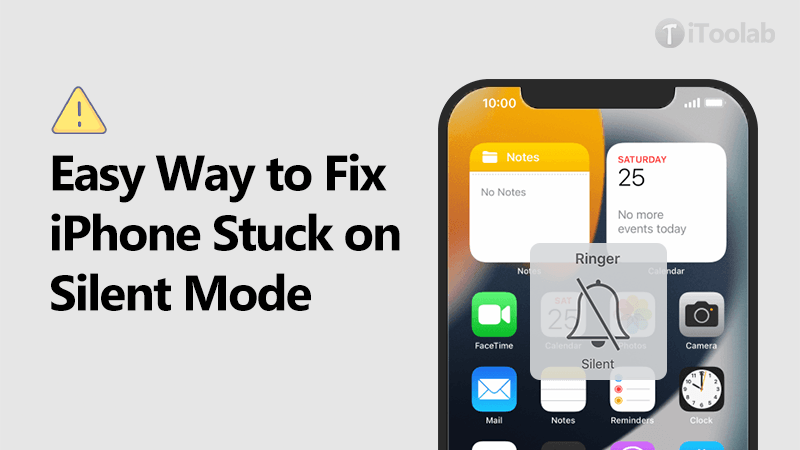 When your iPhone is stuck on silent mode, there is no need to panic! Often the simplest solutions are the most efficient. Then again, if that does not work out there are also more definitive contingencies also in place. Anyhow, your iPhone is a device, which is very important to you for several reasons, but most importantly, it alerts you, in case you receive mail, calls or any essential updates.
If you find your iphone is stuck on silent mode that might spell trouble you would choose to avoid. You can prevent or repair this issue in your iPhone by keeping a few tips and suggestions in mind.
Why Is My iPhone Stuck on Silent?
A number of factors can be responsible for your iPhone to be stuck in silent mode. Let us have a quick look at the probable reasons.
iPhone Slider Issue
If the ringer slider accidentally was stuck when it was set to silent mode, your iphone might refuse to change back to normal. This is the most common reason of iPhone being stuck on silent mode in case of any physical damage to your device. Due to the damage done, the slider got stuck and your phone is not coming out of silent mode.
Be careful on how you fix physical parts of an iPhone, as they are more complex than just fixing mere software issues.
Software Issue
Sometimes, your iPhone may not be able to come out of silent mode for an underlying software issue. Any corruption or damage to a core file of your device's software might lead to a variety of error including your phone stuck on silent mode. Dealing with software related issues is just a matter patience and multiple attempts.
Third Party App Interference
If you are facing this issue immediately after installing any particular app on your iOS device, should be proof enough that the app is corrupted. Shady apps disrupt the normal functioning of your iPhone.
Obsolete iOS Version
Installing updates in your iOS device allows you a bug-free and improved experience. Using an older version of iOS might result in a bug, which can also be the reason for your iPhone to be stuck on silent mode. Keep your iOS up to date to avoid such problems.
Professional Way to Fix iPhone Stuck in Silent Mode
You may need to fix your iphone at any time under emergency or dire circumstances. It is best to opt for a professional single click solution like iToolab FixGo, which always come in handy for fixing your iphone quick and easy.
You can unlock any version up until iOS 15 with iToolab FixGo. You can enter Recovery Mode with one click. Fixing iPhone with no loss of data is a convenience, which can be highly time-saving.
Fix 200+ iOS/iPadOS/tvOS Issues at Home Like A Pro
Easy to fix iPhone Stuck issues safely.
Fix iPhone/iPad/Apple TV system problems.
Downgrade iOS to any supported versions.
Support all iOS devices and versions.
Here is how to use FixGo when iPhone is stuck on silent mode:
Step 1: Connect iOS device to your Computer System
You can use a USB cable to make the connection between your iphone and your Mac or Desktop. Once you are done with the 'permissions', and click on "Fix Now" to start the process.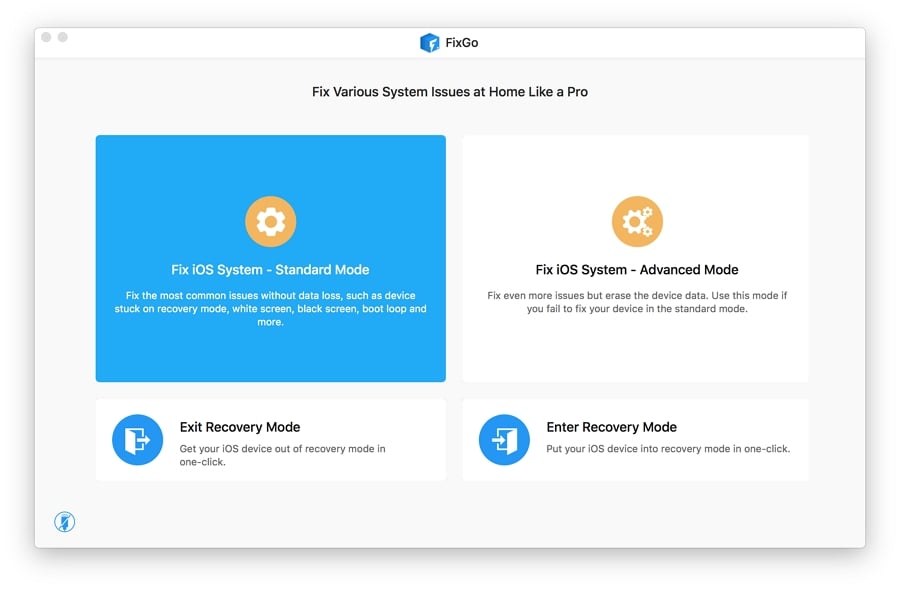 Step 2: Download the Firmware Package
In order for your device to be repaired, the software needs to download the specific firmware. You can click "Browse" to set the path for the firmware and then click "Download" for your iOS device.
Or, the software may have already downloaded the firmware on your computer in which case you need to click 'select' and manually import the firmware.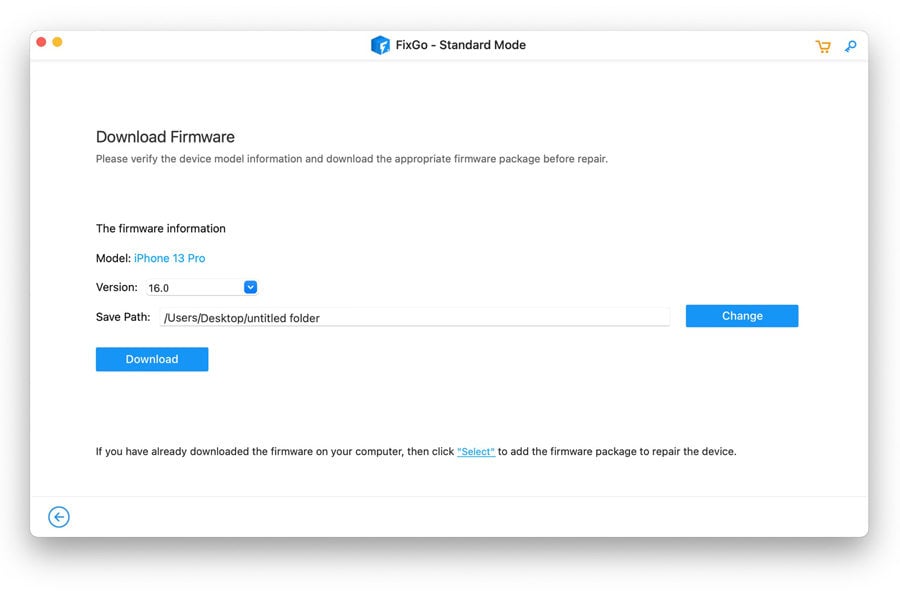 Step 3: Repair System Issue
Once the firmware download and installation process is complete, all you need to do is click on "Repair Now" and FixGo will begin your device repairs.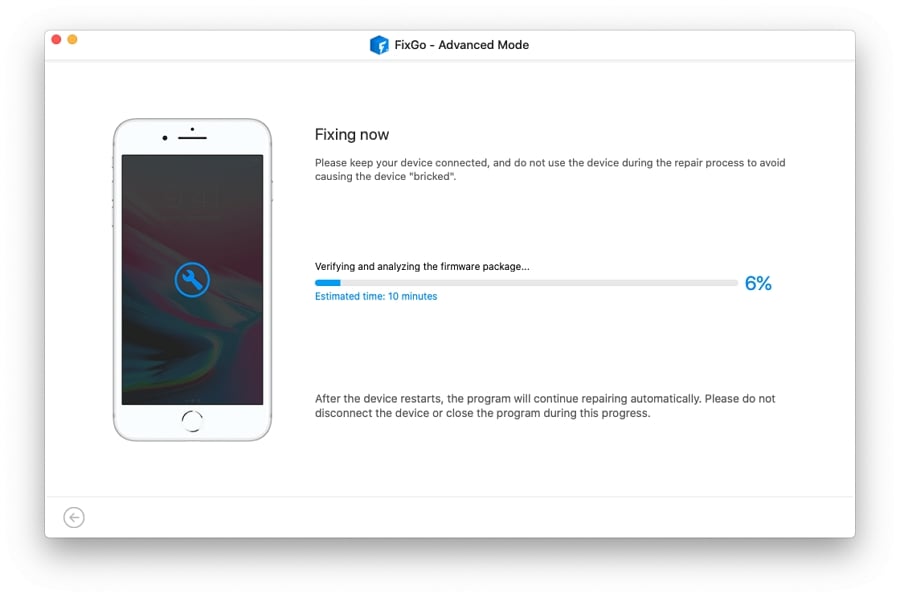 Other Solutions to Fix iPhone Stuck in Silent Mode
Apart from iToolabe FixGo, there are some regular troubleshooting steps that you can try to fix the issue of iPhone stuck in silent mode. In this part, we are discussing some of the potential solutions you can go along with. Let us begin!
Fix 1: Check the Silent Button on your iPhone
Before you start worrying, check whether your device's silent button is broken or not. Locate the ringer or slider button to the side of your device. In case it is, it is best to take it to your nearest service center and get it fixed.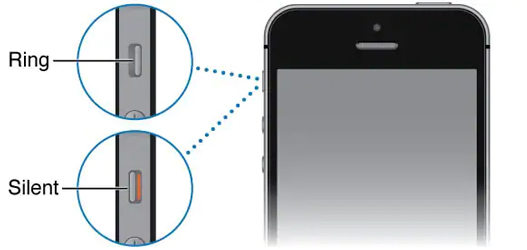 Fix 2: Use the Assistive Touch to Enable Silent Mode
Next solution to apply when iPhone is stuck on silent mode is assistive touch. If you find a stuck or broken slider, use Assistive Touch. This feature creates different shortcuts for you on the screen. First, open your phone's "Settings", then "Accessibility" to enable "Assistive Touch".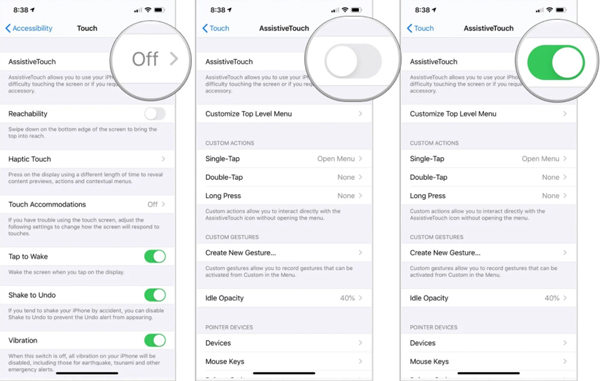 Now, tapping the circular option that is floating on your screen you can access device features. Here, you can click on the "Mute" button to put your iPhone in silent. Follow the same process to un-mute in case of a broken slider or ringer.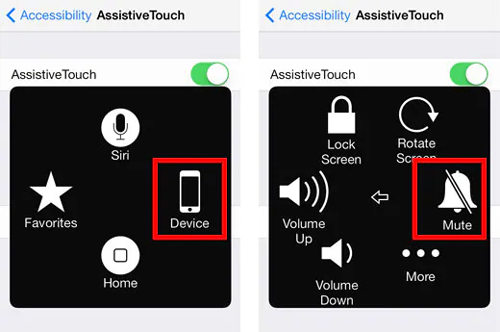 Fix 3: Turn the Ringer Volume Down
When the silent switch is not at all functioning, you can use your device's volume button to minimize the volume. Turning the volume down to its minimum would work the same as of a silent mode.
Go to your phone's "Settings" > "Sounds & Haptics" > "Ringer & Alters"; now mute the volume manually to fix your silent button issue.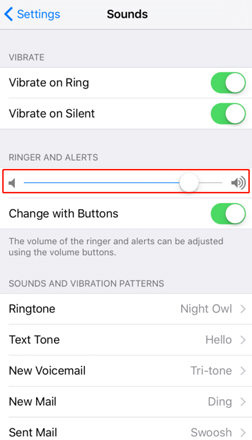 Fix 4: Set up a Silent Ringtone
You already know how to set up ringtones on your phone. When the silent button is not working, you can select a silent ringtone to have the same outcome. Go to "Settings" > "Sounds & Haptics" > "Ringtones", search for a silent ringtone, set it as your default ringtone.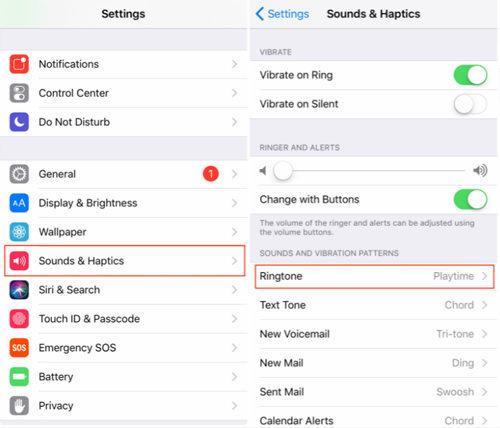 Fix 5: Restart your iOS Device
If you still ask why my iPhone 11 is stuck on silent mode, probably you haven't restarted t yet. Sometimes, simply restarting your phone can fix this issue, if the device has not powered up properly.
For iPhone 11, 12, 13 & X or above, press the side button and volume up or down button simultaneously.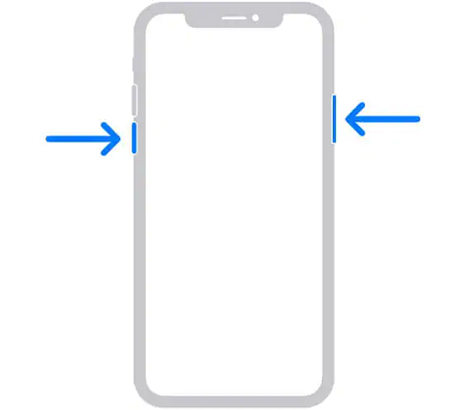 If you have an iPhone 8 or other older models, then simply press the power button. Both the attempts are going to display a power slider on your phone that you can slide to switch off your device. Again, press the power or side button to restart your iOS device.
Fix 6: Enable the Airplane Mode
Another temporary fix for iPhone stuck on silent problem is to turn on Airplane mode. Airplane mode disables the network on your phone and you stop receiving any texts or calls. Simply go to the control center and touch the airplane icon. You can also visit your settings for the same.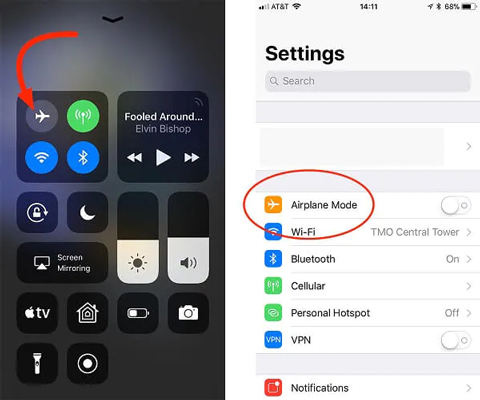 Fix 7: Set the Text Tone Feature to None
If you have a pre-set or particular tone for your text messages, it can overwrite your silent mode settings. To fix this, go to Settings- Sounds & Haptics. Now find the text tone option and set it to none.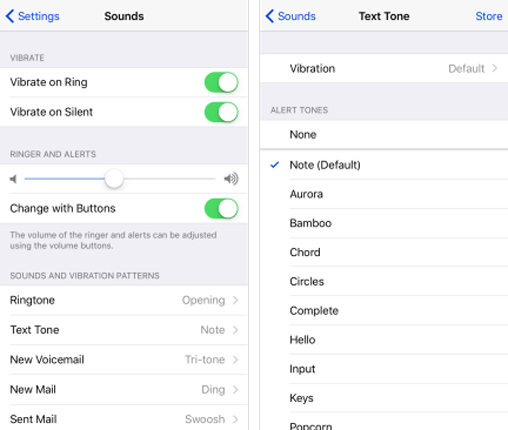 Conclusion
Your iPhone not exiting silent mode is an issue that is best averted as quickly as possible. It can be caused by a number of issues like faulty software, third party interference or your iOS version is obsolete. You can consider the professional solution by using iToolab FixGo and skip the time consumption. Free to use methods like checking your phone's power buttons or restarting your iOS device are the steps you should tick off your list first.