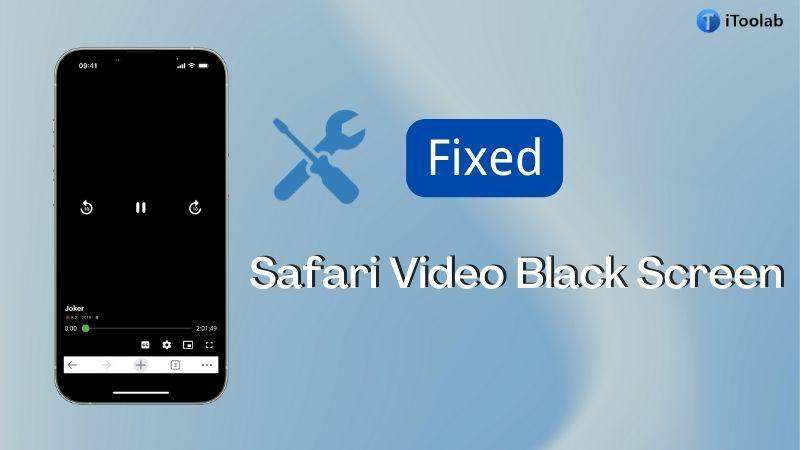 The iOS users are repeatedly reporting that they see a black screen on Safari videos when they play them. Many reasons are behind the iPhone/iPad/Mac Safari video black screen issues. However, there are a lot of solutions or fixes to solve the issue on the internet. In this article, we are describing to you how to fix Safari video black screen on iPhone/Mac. So if you are also a victim, then don't hesitate to read this article briefly.
Part 1:Overview of Safari Video Black Screen
Some users are reporting that they cannot play videos in Safari. They have said that instead of the video content itself, the video player shows a black screen. Further, they have said that they can hear the sound even though they are unable to see the video. It looks like the video is playing well but a black screen appears only. Lastly, it appears that when you want to watch movies or videos in full-screen mode or windowed mood, this problem might happen. On many different video hosting websites like YouTube, Facebook, Twitter, or Reddit, this issue might occur.
For iPhone users, this problem can be quite a nuisance. This can also ruin your video-watching experience. I will show you how you can fix Safari videos black screen problem in this article.
Part 2: How to Fix Safari Video Black Screen on iPhone/iPad?
Highly recommend you apply the following troubleshooting methods to fix the iPhone Safari video black screen:
1. Use iToolab FixGo to Fix iPhone Safari Video Black Screen
There is some problem with your iOS device if you can hear the sounds but cannot see the screen. We recommend you give iToolab FixGo a try in this case. It is one of the best iOS system recovery software that can solve more than 200+ iOS issues. You can fix your iOS device in a few clicks with this tool.
Moreover, FixGo allows you to downgrade your device to any supported previous version with any jailbreak. You don't have to put in the passcode to reset any unresponsive iOS device. This program is 100% safe for fixing the iPhone Safari video black screen issue. So, you can try out FixGo without worrying.
🏆 Key Features:
✅ Different types of hardware and software problems with the iPhone can be fixed.
✅ Free to enter or exit recovery mode with 1-click.
✅ Downgrade the latest iOS to the previous version.
✅ The Advanced Mode can remove critical issues.
Steps to fix iPhone Safari Video Black Screen:
Step 1 Install iToolab FixGo on your PC and choose "Standard Mode" to have a safe recovery. Click "Fix Now" to start once you are done connecting the faulty device with your computer by using the device's lightning cable.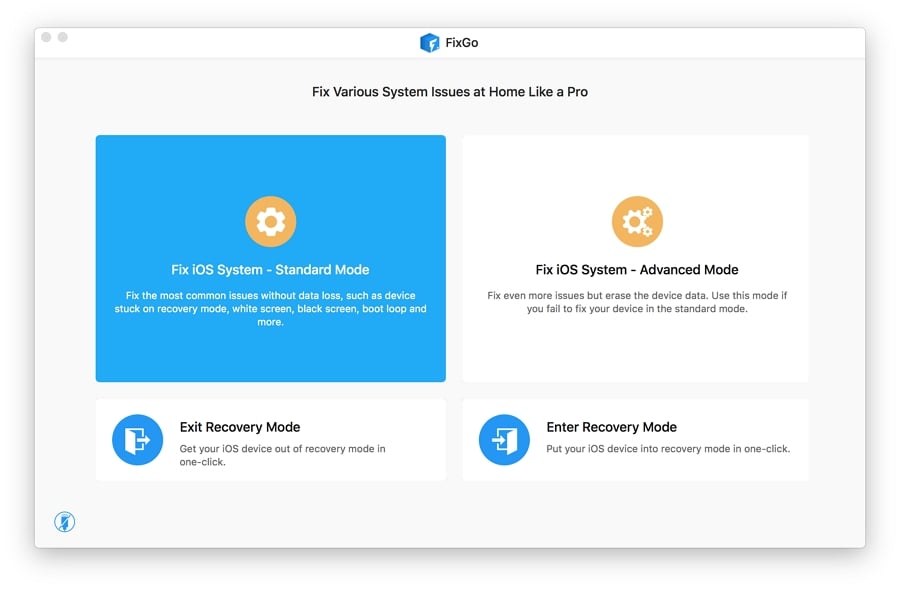 Step 2 You must have to download the latest firmware on your device because the program needs it to repair the faulty device. You need to click on "Browse" and choose the path for the firmware. After you have done choosing the path, tap "Download" to download the latest iOS firmware for the device.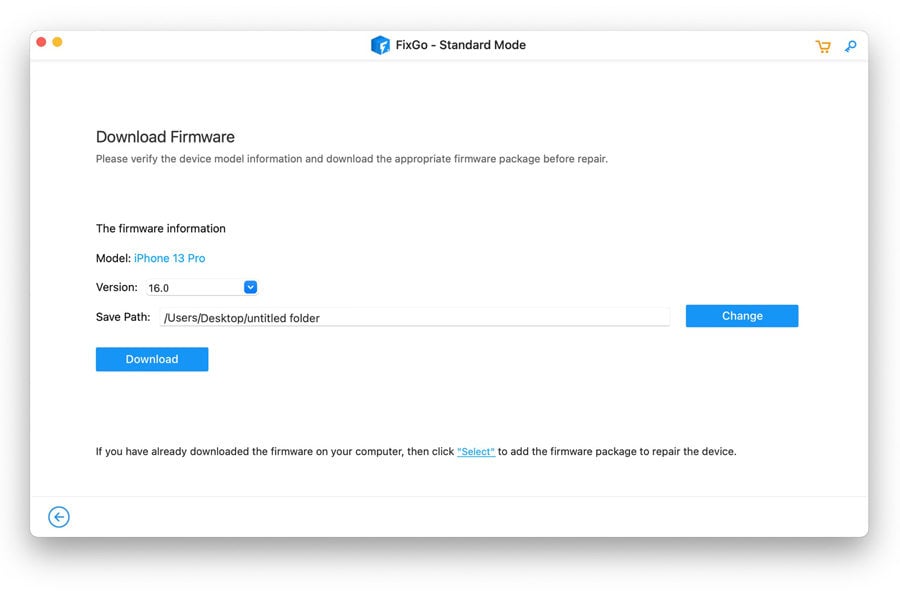 Step 3 Tap on "Repair Now" after the firmware has been downloaded on your computer and FixGo will start repairing your iOS device.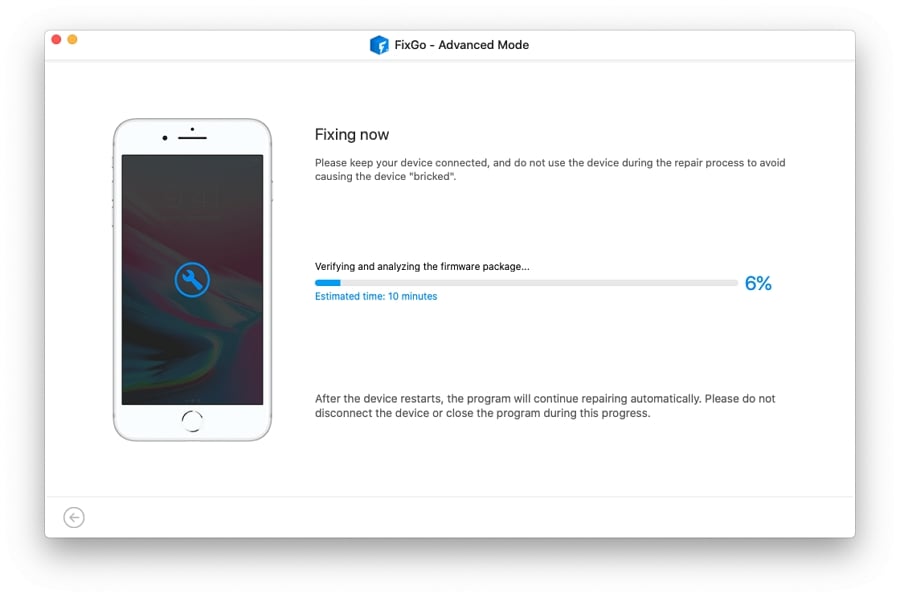 2. Disable GPU Process: Media
To disable GPU process: Media, follow the below-given steps:
Browse for "Safari" after opening "Settings".
After that, you have to scroll down to "Advanced".
Navigate for "Experimental Features".
Then you can disable "GPU Process: Media!".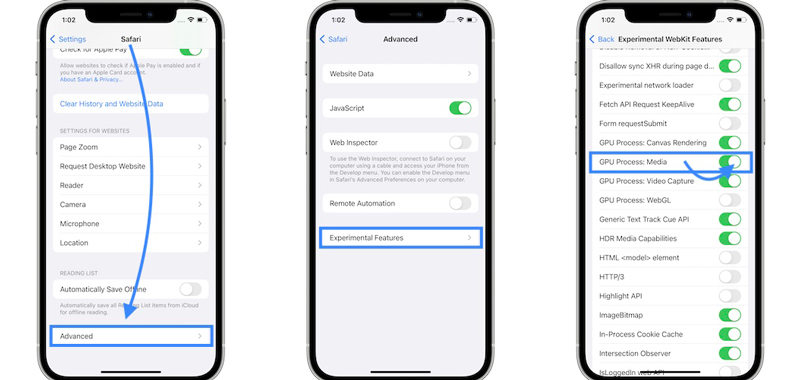 3. Disable AdBlockers
As we know that iOS 15.4 Apple has removed the "GPU Process: Media" option from Safari – Experimental features which means the above-given fix is not available anymore. I would like to recommend you remove any AdBlockers that are active on your device. To disable AdBlockers, follow the below-given steps:
Scroll for "Safari" after opening "Settings".
Navigate to "Extensions".
If you find any active "Content Blockers", disable them.
Check if the Safari video black screen issue has been solved after rebooting iPhone.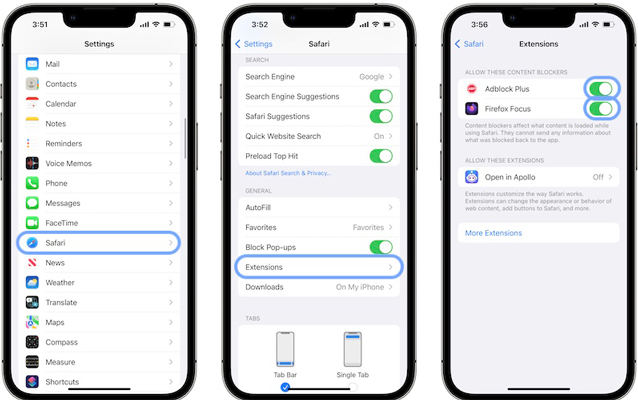 4. Load Non-AMP Web Page Version
Safari in iPhone running iOS 15 is prevented from loading up AMP links due to a bug or something else. Safari will load a blank page, resulting in a black screen on safari videos on iPhone if you try to open an embedded video on the AMP page. You have to scroll down to the footer of the web page in this case. In the footer, you should see the words "View Non-Amp Version". Safari will start loading the standard version of the web page once you simply tap on it. You will be able to play the video on Safari now.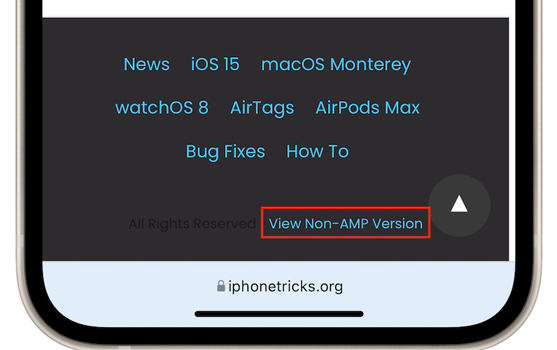 5. Second AMP Workaround
View Non-AMP Version option is not included on all websites. You have to manually load the standard version of the website in this case.
To select and copy the page's URL, long press the Safari bottom tab bar.
Then launch "Notes" or any other text editing app.
Delete the 'amp' part from the string after pasting the URL.
After that copy the edited URL back to the clipboard.
Paste it in a new tab after returning to safari. To play the embedded video without any hiccups, the regular web page should allow you.
6. Force Restart Your iPhone
You can try by force restarting your iPhone to fix the safari video black screen.
On iPhone with Face ID
You have to press and quickly release the volume up button followed by the volume down button. Then until the Apple logo appears, press and hold the side button also.
On iPhone 7
Until you see the Apple logo, press and hold the volume down and the side button together.
If iPhone has a Home button
Until the Apple logo appears, press and hold the power button (side or top) and the Home button together.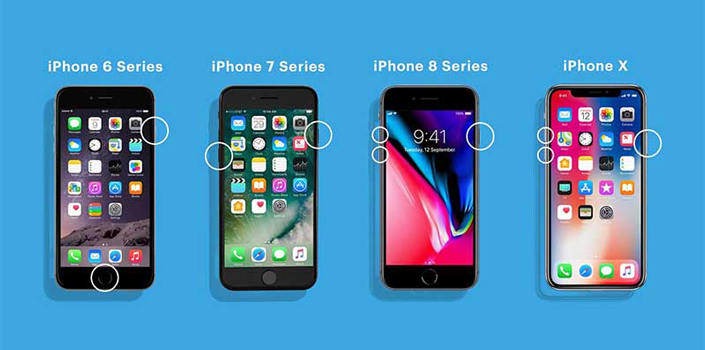 7. Open A Private Window in Safari
Another fix is opening a private window on safari and testing there. Tap the Tabs icon in the lower-right corner to turn on Private Browsing. Then from the bottom of the screen, tap on "Tabs". Click on "Private". After that test in Private Mode. If you can play videos it means that cookies, caches and other data might be causing the problem. You can delete your history to clear these.
By going to "Settings > Safari", you can delete Safari history and data. Until you see Clear History and Website Data, scroll down and then tap it.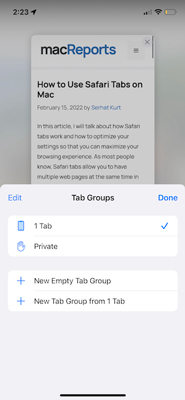 8. Resetting All Settings
ou may consider resetting all settings if none of the steps has worked for you. Including your network and privacy settings, will erase all of your settings. But this doesn't delete your content or data, such as your photos. You have to go to "Settings > General > Transfer" or "Reset iPhone > Reset > Reset All Settings" to do this.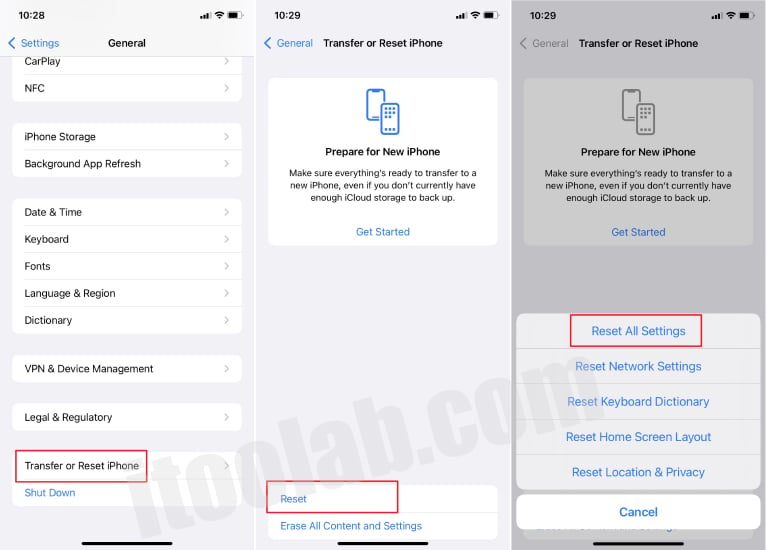 Part 3: How to Fix Safari Video Black Screen on Mac?
Safari black screen video issue has been reported on Mac running macOS Monterey. It is frustrating when you are in hurry. However, this can be fixed by following the below-given steps:
Step 1: While browsing Safari on Mac, click "Develop" in the top menu bar.
Step 2: After that, you have to hover on "Experimental Features".
Step 3: For "GPU: Process Media", you have to scroll and to disable it, click on it.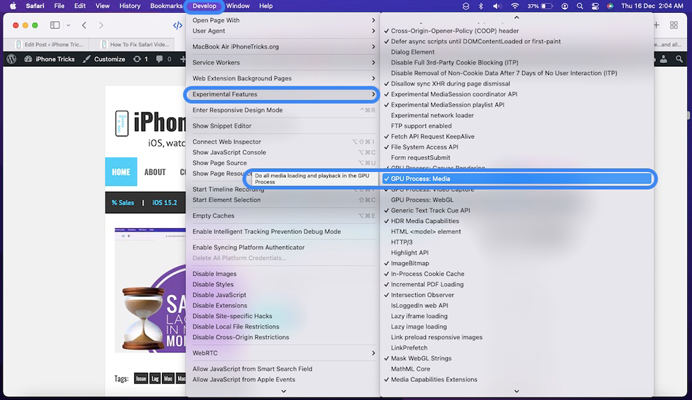 Final Words
In this article, we have described how to fix Safari video black screen on iPhone/Mac. Well, a lot of ways are available around you to fix it. But it is hard to choose the right one. Among all the above-given fixes, we would like to recommend you to use iToolab FixGo. This fix is 100% effective because it is fully designed to fix the iOS issue. This tool will immediately fix the glitch without any data loss if there is any. We hope that you will give it a try to FixGo.