Updating iTunes is what we need time and again to have a smoother functioning of the software. And having an error while doing so is what brings a great amount of headache in our lives. The common iTunes errors which occur when updating iPhone by iTunes on windows are sync error, iTunes update error, restore error, and backup error. Apart from it, certain error codes can also pop-up. Let's know more about them in detail and how to iTunes update error.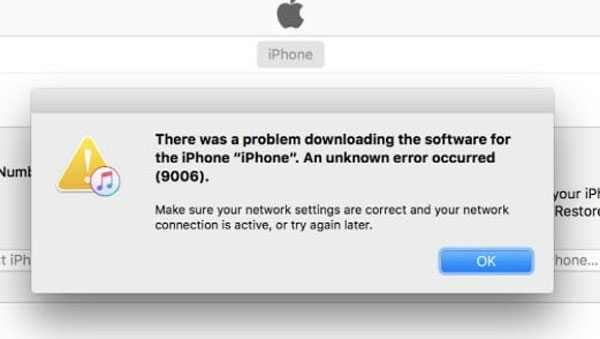 Why Can't I Update My iOS on iTunes?
There can be several reasons why you can't update your iOS on iTunes like:
1. Your PC or Mac needs to be updated
So, you need to install updates for your Mac. In case if you have a PC, you can get updates from Microsoft. Also, make sure you have the most nocturnal version of iTunes.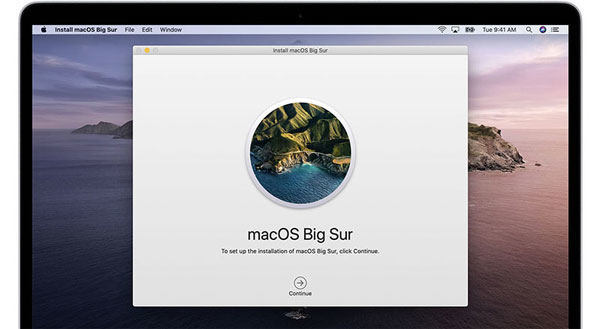 2. Improper plugging
The other reason for iTunes update error could be improper plugging. You need to plug the iOS device directly into the computer's USB port. It should not be attached to the keyboard or USB hub. If there is still an error, then try a different one.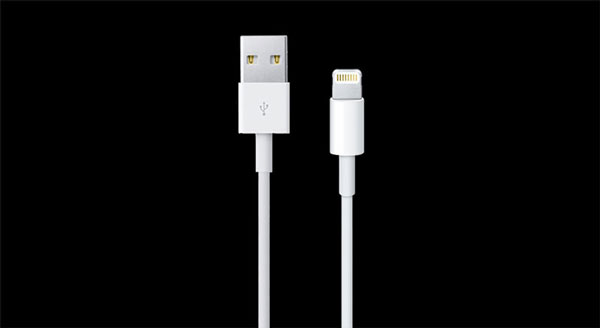 3. Your computers security software may be outdated
You need to change, update, or uninstall your old software which may interrupt your computer's connection with iTunes.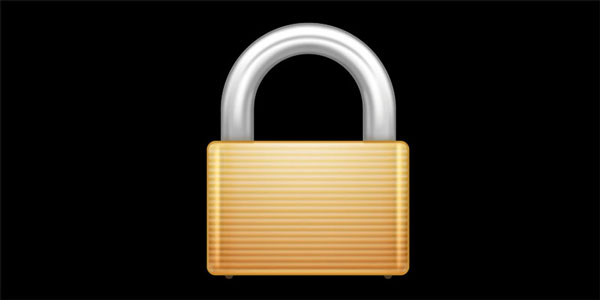 4. Your device should be updated
Try to restore and update your device again and again.
5. Your device needs Restart
Turn off your device and computer. Then restart your iPhone, iPod touch, or iPad.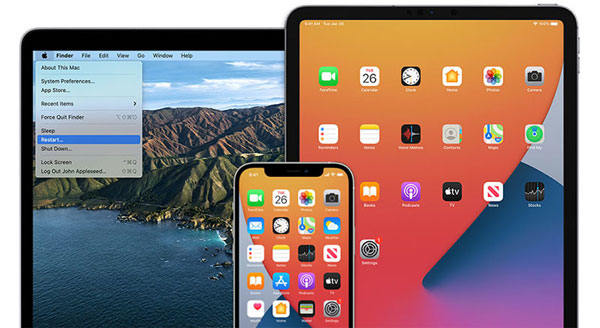 Get an iTunes Update Error How to Fix
If you get an iTunes update error, here are the steps to fix it:
First of all, you require a latest version of iTunes as well as the computer should also be updated.
Connect your phone to a different USB port in your computer. Do not use a USB hub.
Restart your PC and phone.
Disable the security software system temporarily.
Use a different USB cord to connect your phone.
You can also analyze using a different computer.
Now let's talk about iTunes update error codes.
What if you get an error 53?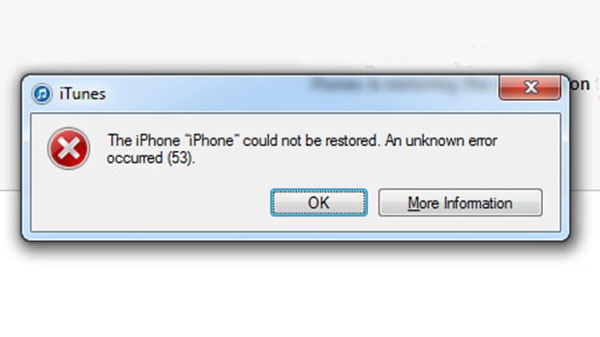 Close iTunes and unplug your iOS device if it is plugged into PC.
Have the latest version of iTunes
Using a USB cable, connect your iOS device with your PC. Launch iTunes and choose your model.
Click "Update" once you see the option of "Update" or "Restore" in iTunes. It will will reinstall iOS without erasing your data.
Force restart your iOS device if you are stuck at Apple logo. Now, when you see the option, click "Restore".
Follow the onscreen instructions now.
What if you get an error 9, 4005, 4013, or 4014?

If you get iTunes update 4013, 4005, 4014 0r error 9, then, install the latest version of iTunes
Force restart your iPhone
Check if there is any update available on your PC or Mac.
Using a USB cable, plug your device to your computer.
On another computer, try to restore your device
Click on "update" and not on "restore" to keep your personal data and reinstall iOS.
What if you get an error 2,4,6, or 1611?

Firstly, ensure the time, date, and time zone are set correctly on your computer.
Using an administrator account log in, it should not be a guest account
Have the latest version of iTunes
Update your windows or macOS
Finally update your security software.
How to Fix All iTunes Errors in 3 Steps for Free
The aforementioned steps are basic steps and can help to some extent. However, if you need a professional help, we recommend you using iToolab TunesPal. With this, you can easily fix all the iTunes update errors. For example, iTunes update error mac, iTunes update error 7, iTunes update invalid signature error, and iTunes update iPhone error. There is also a trial version of this software which is available for free download. Here is how to use to fix the error.
How to use TunesPal to fix iTunes Errors
Step 1. Install and launch TunesPal on your PC. Choose "iTunes Repair" on the main screen.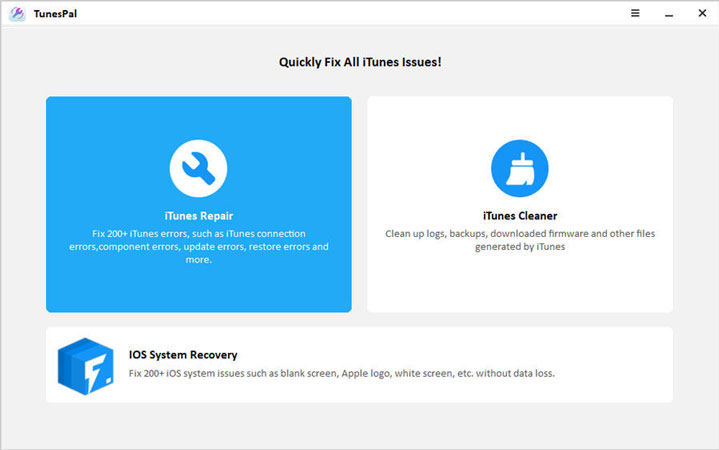 Step 2. Click "Fix" when you see the next screen.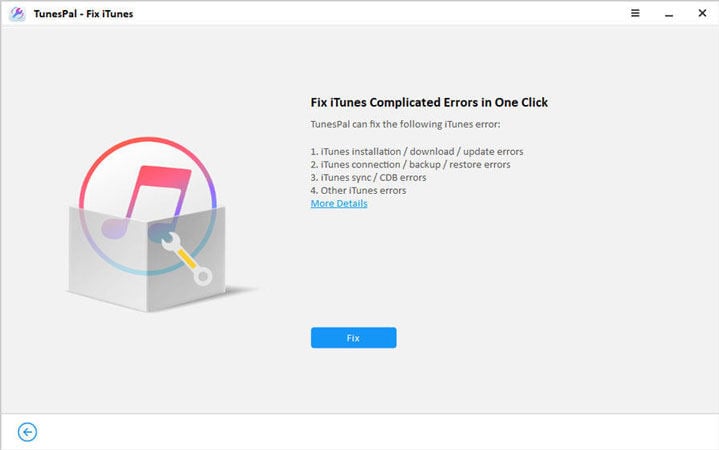 Step 3. The tool will automatically begin to repair it. In a few minutes, the iTunes error will be fixed. See, how easy it is!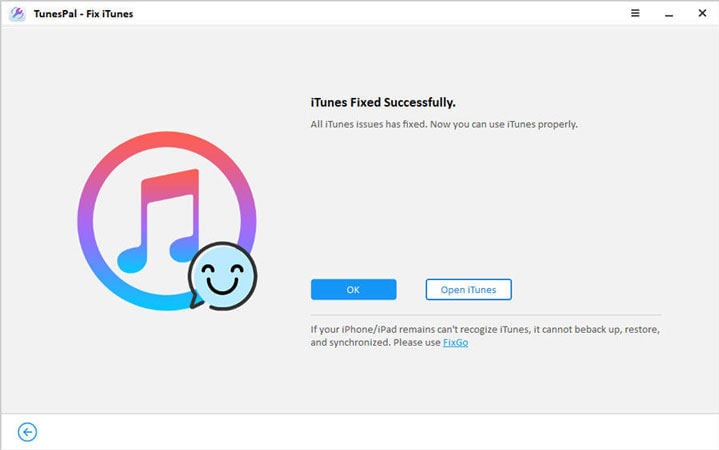 Also Know: Can't Update iTunes on Windows How to Do
Here are a few solutions and tips if you are not able to update iTunes in Windows.
You must be logged in to your computer as an administrator: You can learn how to log in as an administrator by referring to the help system of your computer, or contact your IT department or you can visit support. Microsoft. com for any help.
Install the latest Microsoft windows updates: You can visit the Microsoft windows update website to install the latest updates.
Download the latest iTunes: You can get it from Apple's website or Microsoft store if you have windows 10.
Repair your iTunes: You can use TunesPal for this.
Disable any conflicting software: Any background apps or processes that are causing conflicts can prevent you from proper update installation. So you need to disable them for smooth operation.
Restart your computer: Once you do it, try to get iTunes installed again.
Conclusion
Therefore, you can easily fix iTunes update errors on various platforms like iPhone, iPod or windows by following the given steps. Finally, you can use iToolab Tunespal to fix all the iTunes update errors easily from the comfort of your home and without technical expertise.