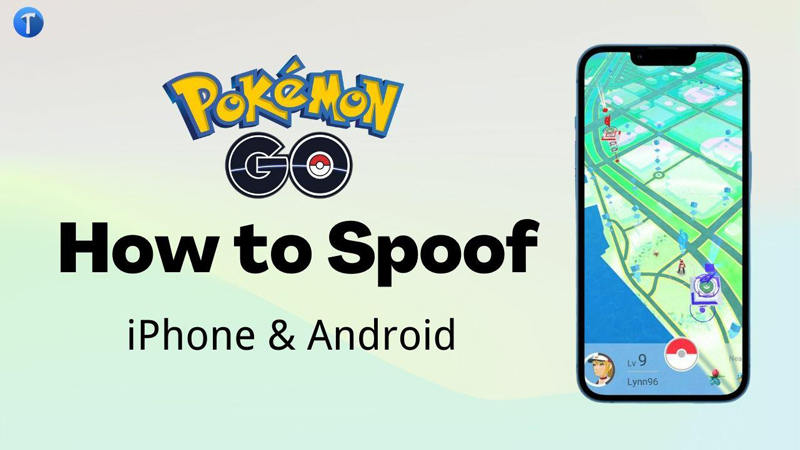 When we talk about how to spoof on Pokemon Go, the only way you must know the spoof is to change the GPS location. Bet you've tried many ways and still can't find a right way to do that, right? Well, it's quite easy for us. Follow the below methods to know how to spoof on Pokemon Go both for iPhone and Android users.
How to Spoof on Pokémon Go on iOS/Android Device
If you are playing Pokémon Go, the best way to fake your location is to use iToolab AnyGo. Why it's the best way? This third-party Pokemon Go location spoofer that will easily change the location on your device to anywhere in the world in just a single click, and it's 100% safe!
The following are AnyGo's most notable features:
Best Location Changer for Pokémon Go
168,282 people have downloaded it.
Fake the GPS location without jailbreaking or root the device, It won't install any suspect packages or malware on your device.
Teleport the GPS location of the device to anywhere with 1 click.
Simulate the movement with customized route and speed, and pause the route at any time, anywhere.
Mock GPS location on up to 15 devices simultaneously.
Fully support the latest iOS 16/Android 13.
Let's see how to spoof Pokemon Go without getting banned with AnyGo.
Video Tutorial
Step 1 Download, install and launch AnyGo on your PC or Mac and connect the phone to the computer using USB cables.
Step 2 Wait for the program to detect the device and then click on "Start" to begin.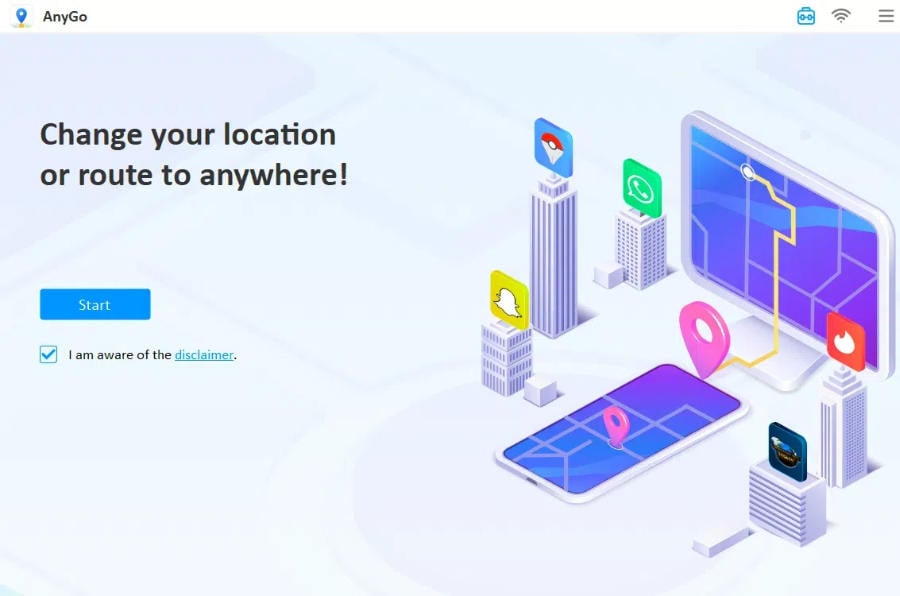 Step 3 A map will appear on the screen showing the current location of the device. To teleport the device, simply click on the "Teleport" icon at the top-right corner and then enter the location you would like to use. Click "Search"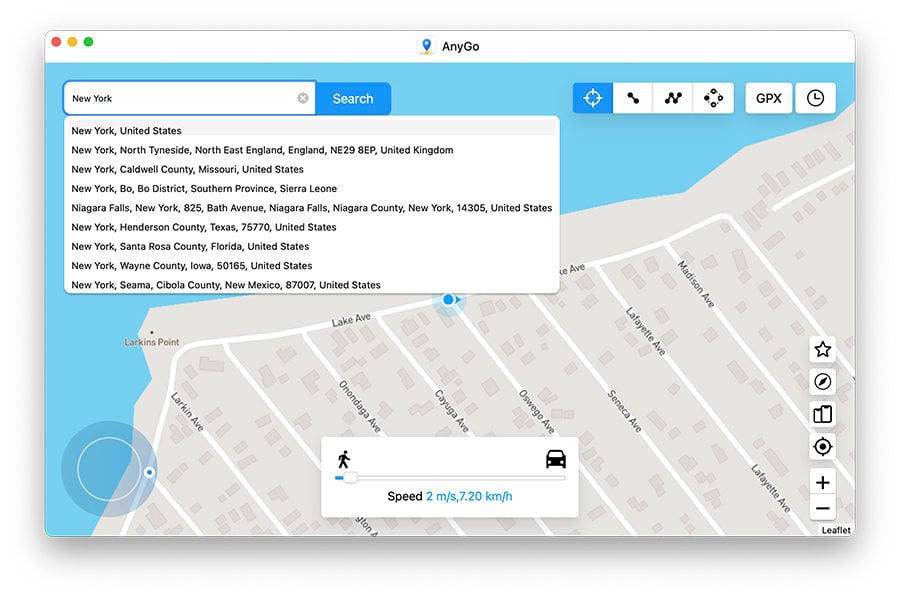 Step 4 A popup indicating the exact coordinates of the location you have chosen will appear on the screen. Click "Go" to change the device's location to these chosen coordinates.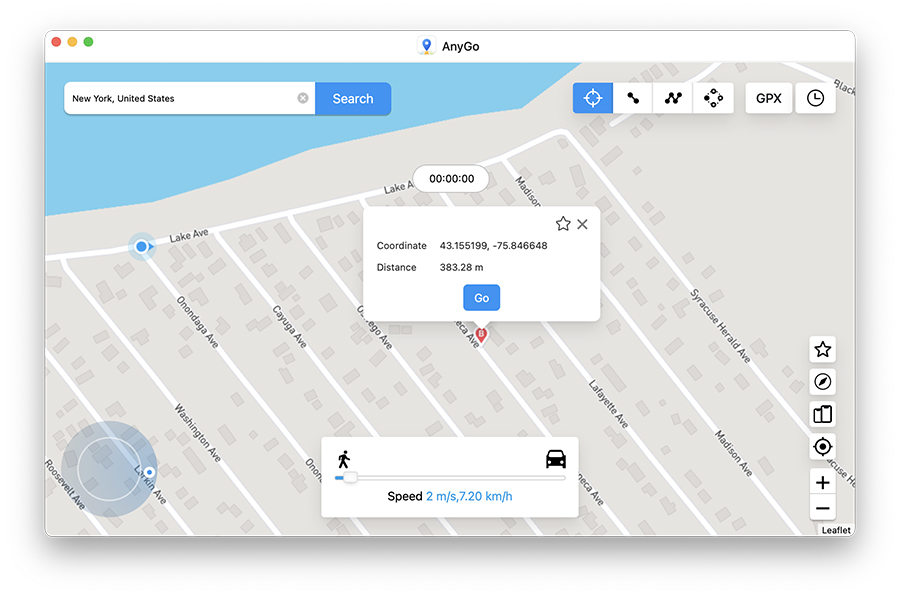 Step 5 If you would like to simulate a movement, choose the multi-stop route, select all the locations you want to pass through and the moving speed and then click "Go".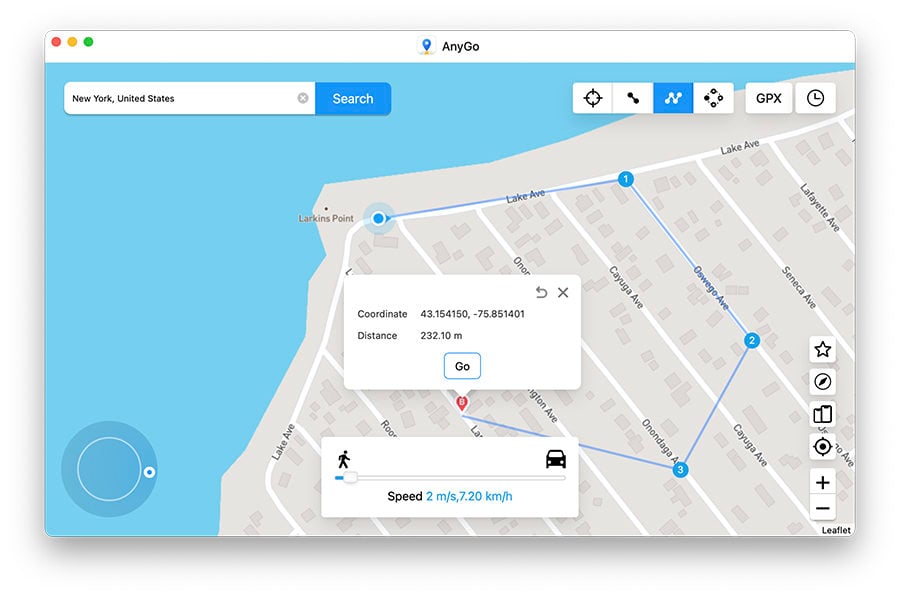 Pros
AnyGo does not require you to jailbreak the device and tt won't install any suspect software on your iPhone, which is securer than other solutions on internet.
It provides multiple modes for you to change the GPS location of your iPhone flexibly.
It is a cost-effective way to spoof in the game.
Cons
You need to pay to use the full features of AnyGo.
How to Spoof on Pokémon Go for Android Device
Pokémon Go is able to determine your current location using your IP address. They will also use the device's GPS coordinates to make sure they match the IP address. For this reason, it may not be sufficient to simply use VPN, but you also want to use GPS spoofing app to avoid being banned from the game.
The VPN masks your online activity and the GPS spoofing app changes your location within Pokémon Go. Follow these steps to use both to spoof Pokémon Go for Android:
Step 1: Choose a suitable VPN and register for it. One of the best is Nord VPN.
Step 2: Download the VPN's app from the Google Play Store.
Step 3: Download the Fake GPS Location app from the Google Play Store.
Step 4: Go to Settings > About Phone and then tap on "Build Number" 7 times to enable developer mode.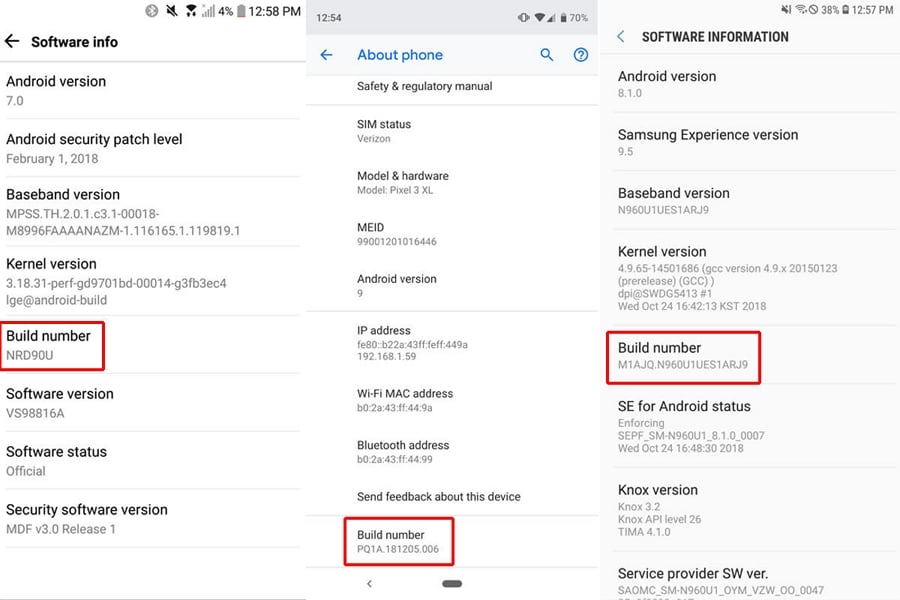 Step 5: Go back to the main settings and tap on "Developer Options".
Step 6: Tap on "Mock Locations App" and enable "Allow Mock Locations."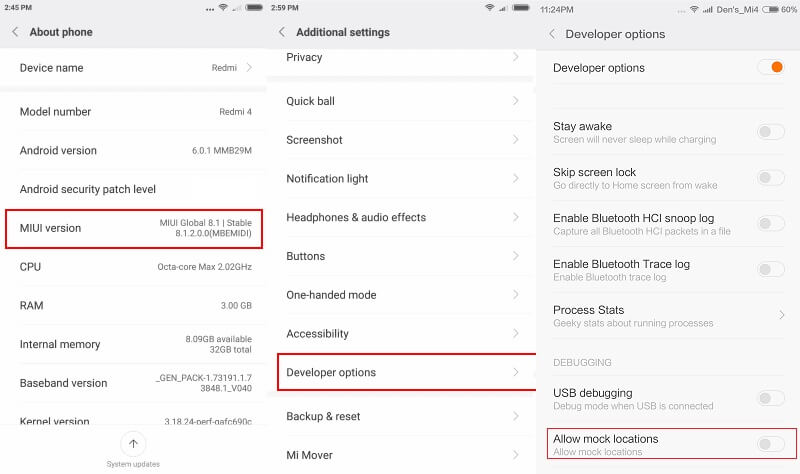 Step 7: Install the "Mock Mock Locations" from the Xposed Module Repository and turn it on.
Step 8: Now turn on Nord VPN and choose a server in a location that you would like to spoof Pokémon Go.
Step 9: Make sure that the same location is selected in the spoofing app as well and you are now ready to begin catching Pokémon in the new location.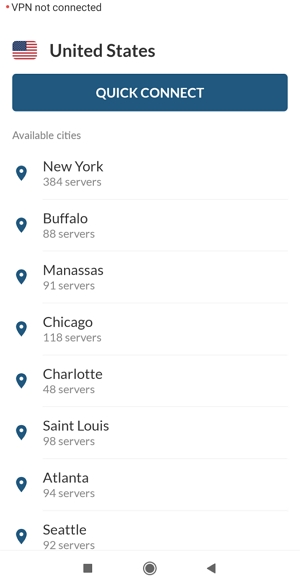 Pros
It is a safe solution that allows you to avoid Pokémon Go Security.
You can choose from thousands of different locations.
It is easy and fast to set up even for beginners.
Most VPN apps are constantly updated.
Cons
You can't use VPN alone.
You will need to root the device.
Using the GPS spoofing app as well as the VPN increases the risk of getting caught.
FAQs about Spoofing on Pokémon Go
Here are some people frequently asked queations about spoofing on Pokémon Go:
Q1: Can I Spoof my Location with Different VPNs?
Yes, you can spoof your location with different VPNs. But whatever VPN you choose to use, you must use it together with the GPS spoofing app. The only VPN app that we know of that has an in-built GPS spoofing feature is Surfshark. It may therefore make the process much easier.
Q2: How to Get Pokemon Go Spoofing iOS Download?
You can get Pokemon Go Spoofing iOS download here. iToolab AnyGo is the best one for Spoofing Pokemon Go, no complicated steps and totally safe for you. You can always rely on this tool.
Summary
All in all, Pokemon Go Spoofing by using iToolab AnyGo and Nord VPN is very easy. However, using a VPN is not a good way to go. AnyGo is the best choice for you. If the article helps you, don't forget share it with your Pokemon Go frineds.
Spoof GPS Location on Your iPhone/Android
Works well with LBS games and apps such as Pokémon GO.
Multiple modes to fake GPS movement.
Simulate walking, cycling or driving at a variable speed.
Spoof location of multiple iPhones simultaneously.