Facebook Marketplace, sometimes, sets your current location as a default. Therefore, when you, later on, change your location, the Facebook Marketplace needs you to change it there. Other than this, you may want to advertise a region-specific item, etc. In this blog, we'll be discussing several methods on how to change location on Facebook marketplace. This blog will also highlight an important third-party tool – iToolab AnyGo that helps both iPhone and Android users to teleport to a new location with ease.
How to Change Location on Facebook Marketplace without Tools?
Users can change their location on Facebook Marketplace without using GPS or a VPN. You won't notice a difference if you change your location on the Facebook Marketplace, but you'll only be able to see results for your region. Here are some ways to find out how to change your Facebook location:
Way 1. In Marketplace Settings
The following steps will help you to perform the Facebook marketplace change location:
Open the Facebook App on your phone. Now, head to the hamburger icon located at the bottom right corner of the screen.
Select the "Marketplace" option and then click on the "Search" button, which normally appears at the top.
You're now required to enter the "Name of the item" in the search bar and then click on the "Search" button to move on.
In the top left corner, you'll be able to see the search results on the screen.
The application will ask you to turn on the location services, you need to click on the "Not Now" button to continue.
Tap on the "Change location" option, here you'll be able to set the desired location with the designated ZIP code or city.
You're now required to pinpoint the center of the desired location and click on the Apply button to confirm your location.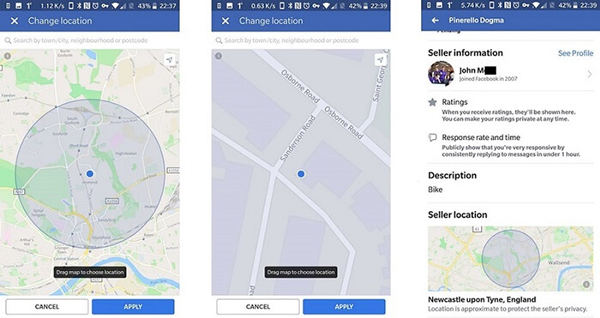 Way 2. Go to the Facebook website
You'll have to implement the following easy steps to change your Facebook marketplace location using the official website of Facebook:
Open Facebook.com in an internet browser on your computer and log into your associated account using your registered username and password.
On the left panel, click on the "Marketplace" option which is presented with a storefront icon.
The Facebook Marketplace application will open with a location option located in the left panel.
Now, you can set the location with the help of the ZIP code of that region or nearby. You'll have to select the radius of the region as represented in the image below.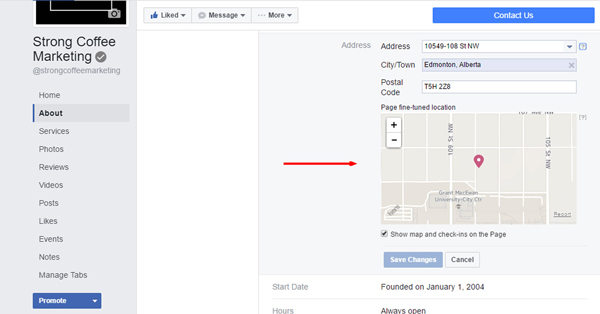 Still Can't Change Location in Facebook Marketplace?
Mostly, people fail to change location in the Facebook marketplace due to certain reasons. These reasons may include:
Unavailability of Facebook Marketplace in a specific region.
Your Facebook account isn't old enough.
The age set in your account might be less than 18 years.
You're not using the official languages of Facebook.
Your Facebook app may not be up-to-date.
There are countless reasons why you can't be able to change location in the Facebook marketplace. It doesn't matter what is the reason, you just need a perfect and 100% working solution to solve this issue. There is currently only one reliable method for changing location on Facebook Marketplace. The method hints at using a premium third-party tool – iToolab AnyGo which can be used to spoof your current location. The tool allows you to replace your current location with the new one.
Best Location Changer for iOS/Android
168,282 people have downloaded it.
Change GPS location on iPhone/iPad in clicks (No Jailbreak).
Simulate GPS movement along any custom path with joystick.
Collect and import popular GPX route files for next use.
Mock GPS location on up to 15 devices simultaneously.
Works well with location-based social apps and AR games.
Fully support the latest iOS 16/Android 13.
Here is how you can implement the following steps to know how to change location on Facebook marketplace:
Step 1 Download, install, and open the iToolab AnyGo software on your computer. You're now required to connect your iPhone to your computer using the USB lightning cable. Upon the successful connection, you need to click on the "Start" button which is displayed in the main video of the tool.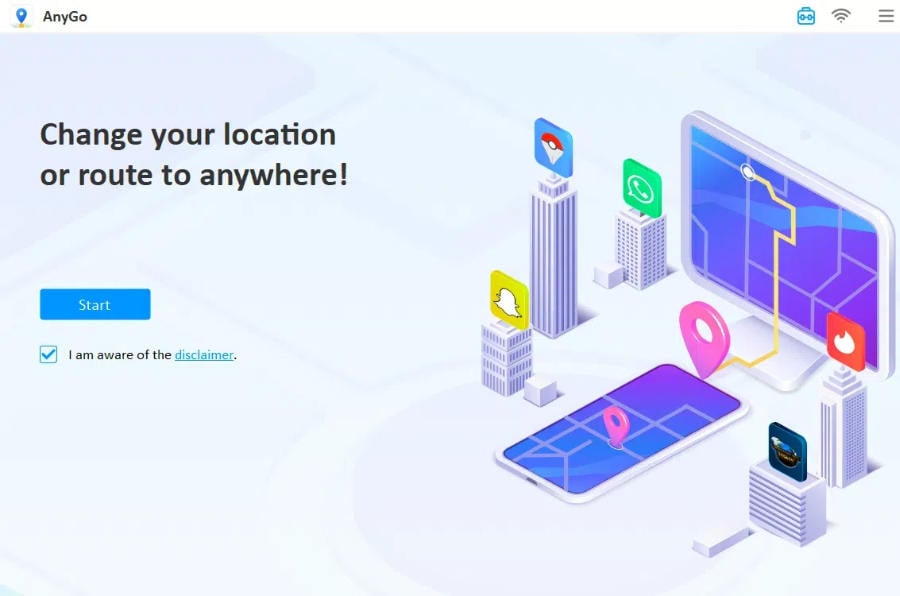 Step 2 The tool will display a map on the screen where you'll be able to see your current location on the map. Click on the "Teleport" button (icon) located at the top right corner of the screen. Now, you need to enter the desired location where you want to teleport your current location. Click on the "Search" button to move on.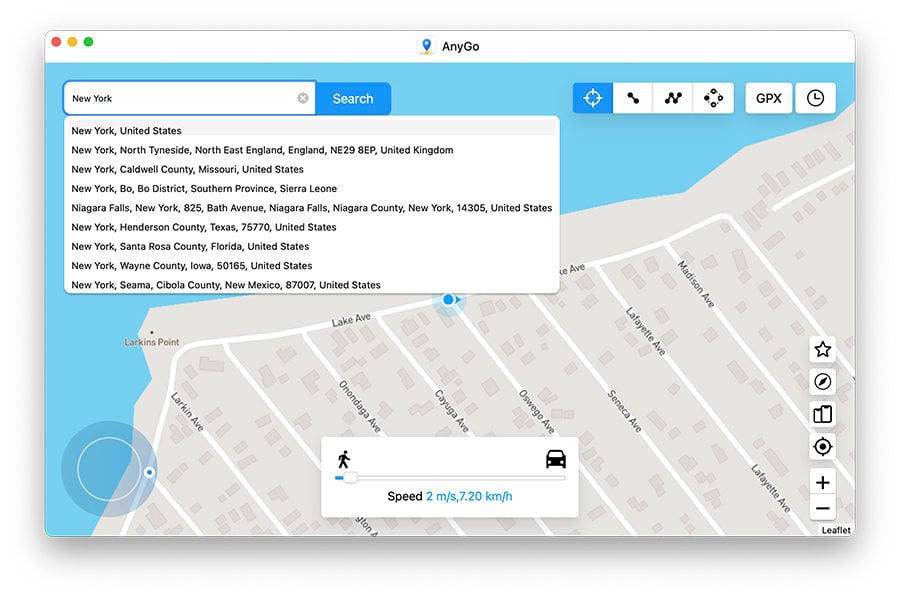 Step 3 The new marked location will be pinned on the map. You can click on the "Go" button to confirm your willingness to change location.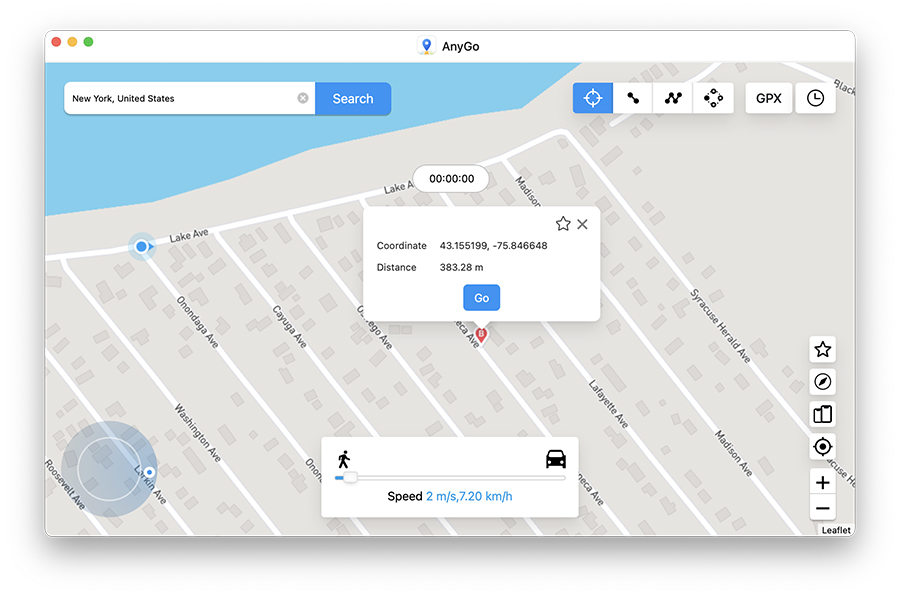 Also Read: 3 Working Ways to Help You Fake Facebook Location.
FAQs about Change Location On the Facebook Marketplace
Q1: Facebook mMrketplace location filter not working how to do it?
If the Facebook marketplace location filter isn't working then you clear cookies and cache. You must ensure that you're using the updated version of the application or web browser. You need to restart your phone or computer and app for immediate effects.
Q2: How do I list multiple locations on Facebook Marketplace?
In Facebook Business Manager, click on Assets > Business Locations > Get Started > Add locations manually. You can also upload all locations in CSV format manually.
Summary
Facebook Marketplace is an important module for advertisers and companies alike. You may want to change your location to another location to advertise your products and services. Most people face problems in how to change Facebook marketplace location to another country and this blog is all about the solutions to those problems. This blog has enlisted a couple of methods that can help users to change location in the marketplace. Moreover, we have discussed the iToolab AnyGo – a premium tool that is recommended to spoof your location.