"Can you change location on OkCupid? I haven't found the right match for dating on the app and wish to explore elsewhere. Is it possible?"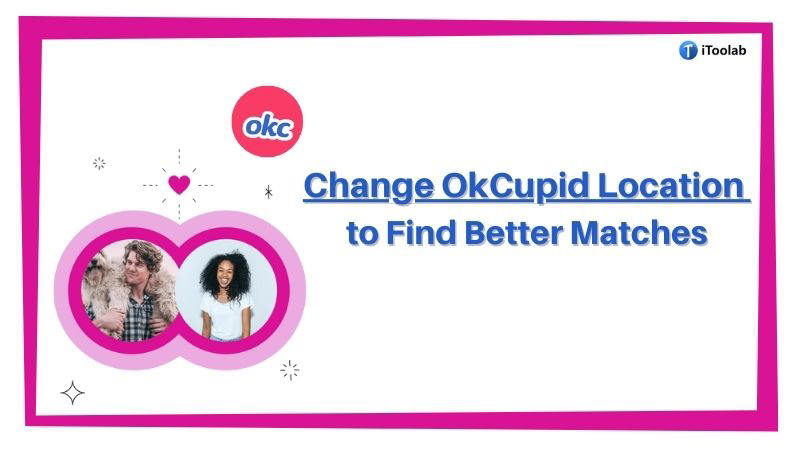 In all corners of the world, people are turning to platforms(dating apps), such as OkCupid, that help find their soul mates. However, the only common problem with this is that there may be a lack of potential matches who share the same values or interests as you. Moreover, if you live in a small neighborhood or town, finding a love interest is kind of complicated.
What if you could change your profile address on OkCupid? Well, it is possible! Just read this post and learn how to change location on OkCupid.
Part 1. How Does Location Work on OkCupid?
OkCupid is a location-based dating app for dating, which receives millions of new visitors every month. The platform works by allowing you to set your personal location as well as preferences for gender, age, and sexuality before then scanning for potential matches within 15-25 miles of your registered state.
However, if you want to opt out of GPS entirely and just scan through the database of users in your general vicinity – that's possible too.
Disadvantages of Using Real Location on OkCupid
The main concern that could come into the mind of any standard user like yourself is whether your privacy and data are safe on OkCupid!
Well, there is a feature on the app called Discovery, which lets the app notice your current location and show you matches. You can also set it so that potential dates will only be able to view your position when they view it in "anywhere" mode. This way, people who wish to know where you are can view your geo-location online from anywhere in the world. However, they won't actually see that information until after contacting and initiating a conversation with you within OKCupid.
If this doesn't appeal to you, there is no need for alarm. Check out the next section to understand how to change location on OkCupid. It will most certainly help garner the attention of other users within OKCupid that are not from your present locality. Moreover, these solutions will preserve your privacy so that you can feel safe.
Part 2. How to Change OkCupid Location?
Here, we will mention the two key ways you can adjust your location settings on OkCupid. One of them will solve some additional problems for you, primarily if you feel like being spied on online. Read on!
1. Official Way to Change OkCupid Location
Changing location on dating apps like OkCupid is not necessarily associated with keeping your accurate site hidden. If you happen to relocate recently or just plainly traveling somewhere, you might be prompted to change the profile settings to find a date or someone to hang out with in the new locality.
In that case, you can change location on OkCupid using the official channel. The steps are mentioned here:
Open the app, and tap on your profile photo.
Select the Pen icon.
Now, you can set a location based on where you are currently residing.
In case you are using OkCupid on your PC, then after opening your account, go to the Settings page. Click the Listed Location option, and set a new position or site detail. That's it!
2. Spoof Your Location Overseas to Find Better Matches on iOS
The technique mentioned above only lets you adjust the location and does nothing to safe-keep your online privacy.
What if we told you that there is a much better way to not only change location on OkCupid but prevent everyone not authorized from keeping tabs on your whereabouts. It is a fact that location matters when it comes to dating. It is where iToolab AnyGo comes in for much-needed assistance. It is an application designed for OkCupid and other dating apps. It allows you to switch location settings and simulate being somewhere else. AnyGo is compatible with the latest iOS versions(16) and iPhone models. Moreover, it doesn't require you to jailbreak the device to spoof your device location.
Doing this may help you find a mate who honestly isn't that far away despite what the distance may indicate. Location doesn't have to limit you nor dictate your online dating destiny! Go ahead and fly across the world and be in two places simultaneously. This might also be a good idea if you are concerned about safety.
Once you download AnyGo on your Windows or macOS systems, apply the following steps to adjust your current position:
Step 1 Launch the program on the desktop while connecting the iPhone/iPad to it at the same time. Click Start from the home screen before proceeding further. Note: Ensure the device is unlocked during the whole process.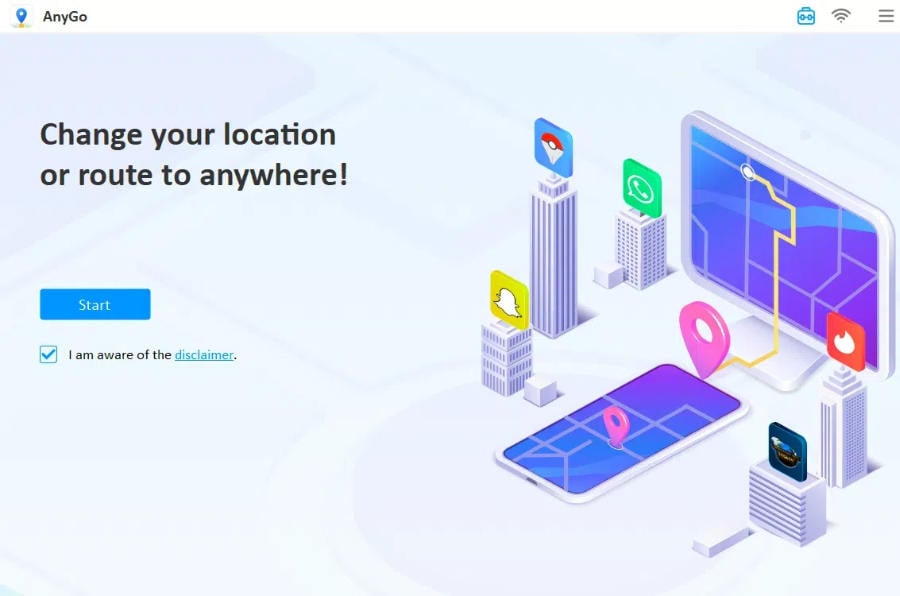 https://itoolab.com/wp-content/uploads/launch-anygo.webp alt: open itoolab anygo and click on start
Step 2 At this point, AnyGo will share your current location based on the iOS device's GPS. If you consider the details to be inaccurate, then tap the Center On tab to fix the error.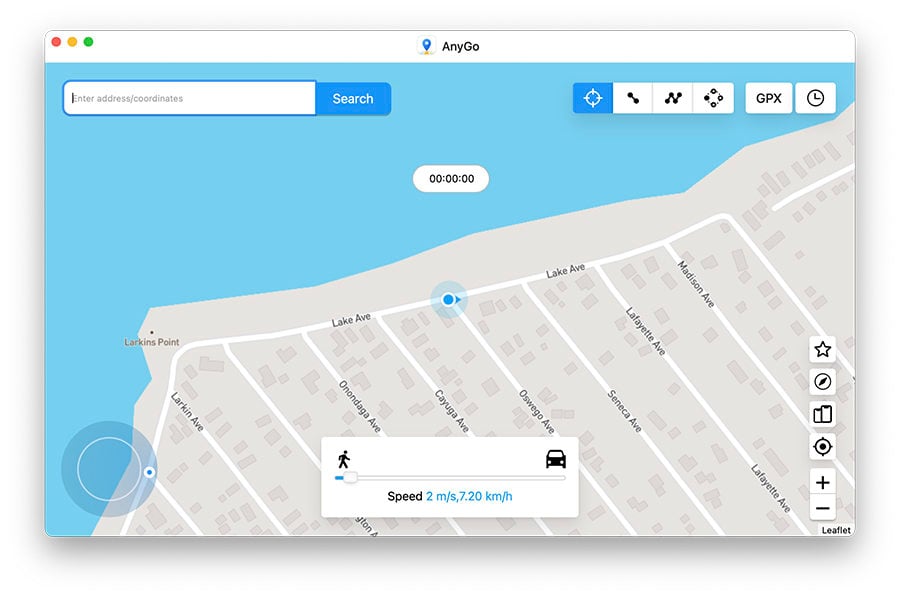 Step 3 Now, think of a place where you would want to date someone. Once a location comes to mind, click Teleport from AnyGo's interface, and type it into the Bar before pressing the Search button.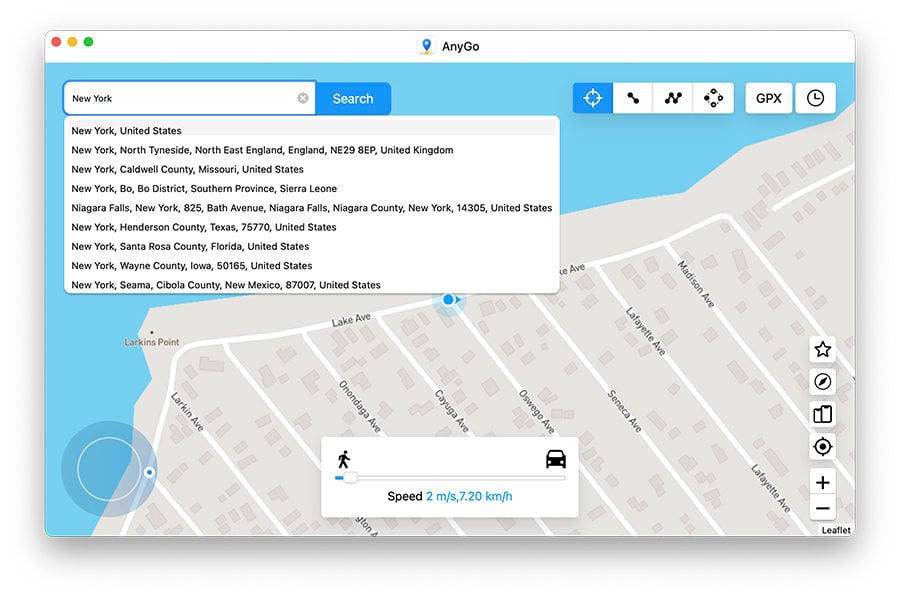 Step 4 Here, the program will display the site that you had entered. If the details are correct, simply click the Go button to take your device to that point.
Lastly, launch the OkCupid app, and start finding the right date for you in that vicinity.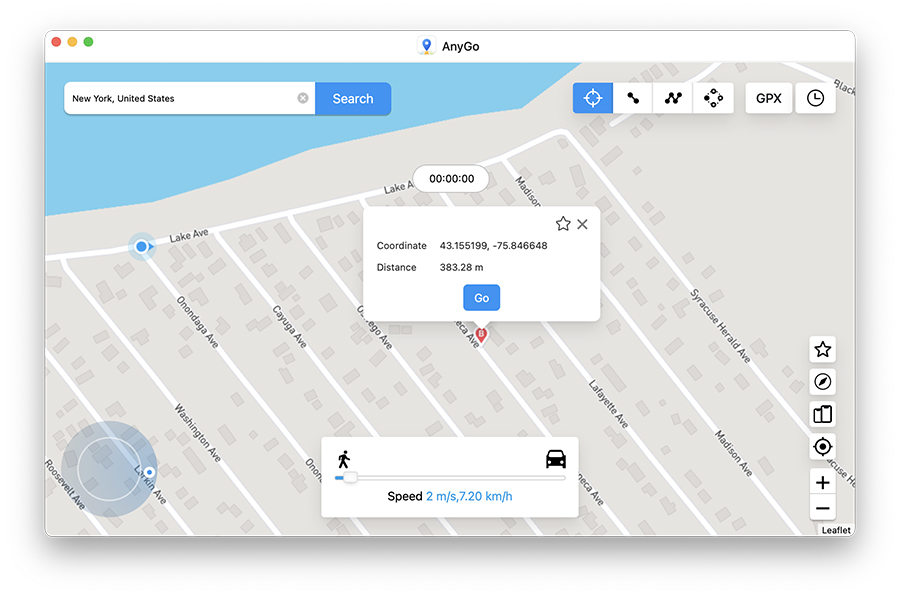 The entire process is safe and enables you to manage your location settings according to your will.
3. Spoof Your Location Overseas to Find Better Matches on Android
So you are an Android user and wish to date in a new area using OkCupid? Well, do not worry, as we have a solution for you too.
Follow the steps below and learn how to change OkCupid location on your device quickly:
Head over to the Google Play Store to install the Fake GPS Location-GPS Joystick app. But first, you have to enter the Android device into Developer Mode.
For that, go to Settings and tap the My Phone or About Phone option.
To enable the Developer Mode, tap the Build number button seven times.

Now, access the Developer options from Android's Settings menu. Turn it on!
Hit Select mock location app, and choose the Fake GPS Location-GPS Joystick app.

Next, launch Fake GPS Location-GPS Joystick, and change your location before starting to match people on OkCupid.
Part 3: FAQs about Change OkCupid Location
Here are some frequently asked questions you might also like.
Q1: Why can't OkCupid change my location?
Ensure you have enabled GPS/Location Services on your device. Once you do that, open the OkCupid profile settings using the Pen icon to set a new location.
Q2: Does OkCupid automatically update your location?
If you have enabled the "Use Current Location" option on OkCupid, it will not update your position whenever you start commuting. Otherwise, it will auto-update the location based on the device's GPS.
Summary
We hope it will be convenient for you to change location on OkCupid when you intend to find the right partner. However, we recommend iToolab AnyGo while using any dating app, not just OkCupid, as it protects your privacy and offers handy features to do other stuff, such as bypassing geo-restrictions.
Fake Location to Anywhere on Social Medias
Change GPS locations with teleport or jump mode.
Fully support the latest iOS 16 beta.
Multiple modes to fake GPS movement.
Play location-based AR games naturally without walking.