"What is the quickest method to plant a Pikmin Bloom flower? I am fairly new to the game and do not know much about the flower types and how to plant them. What should I do?"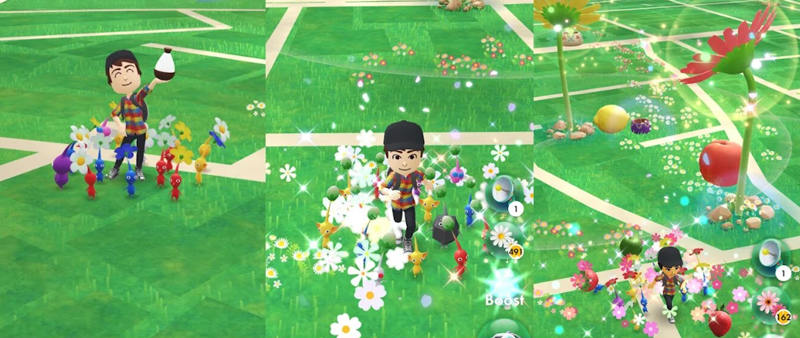 Many new players are a bit confused about the flower types in Pikmin Bloom and how to plant them. They have been complaining about this issue on social platforms like Reddit. However, if you are one of such users, there is no need to worry! This tutorial will discuss everything related to Pikmin Bloom flowers in complete detail.
Part 1: How to Plant Flowers in Pikmin Bloom?
Planting flowers is necessary for the Pikmin Bloom as it is a requirement to attain specific levels in the game, such as you need to plant 300 flowers to reach level 10. Moreover, the more flowers you plant, the faster you can hatch the Seedlings.
Though the game is based on you walking and gaining experience, it doesn't mean that your avatar will automatically be planting flowers. Additionally, you must have a giant Pikmin Squad to plant more flowers to level up quickly.
For this, you have to follow a particular procedure. Below we have mentioned the guide to planting a Pikmin Bloom flower:
Once you open Pikmin Bloom on your device, tap on the Flower tab on the middle-right part of the screen.

Next, choose the flower petals you want to plant while walking, and press Start.

Now, go out and start walking, and you will keep on planting flowers until you tap the Stop button or eventually run out of petals. That's it!
Part 2: Why Plant Flowers in Pikmin Bloom?
Now that you know the method to plant the Pikmin Bloom flowers, the next thing we shall be sharing is why it is necessary for you to go out and walk a specific number of steps to complete the process.
Well, there are a few advantages to planting different flower types in Pikmin Bloom. Check out the list below:
Once you plant 500 flowers in Pikmin Bloom, you will get one coin(the game's premium currency), which you can use to purchase specific items from the in-game store.
As soon as you start planting flowers, your seedlings will grow 10% faster. Moreover, if you continue to walk and place petals in the garden, this percentage will increase as well.
If you plant the Pikmin Bloom flower near the big ones, they will proliferate, and their color will also influence the growth. You can also see the flowers produced by other users on the map(letting you know where to plant them for rapid growth) and vice versa.
Part 3: How to Change Pikmin Bloom Flower Locations?
If you live in a small neighborhood and there is no place left for you to plant Pikmin Bloom flowers, then there is a solution available for you that will keep you interested in the game. Simply change your current location virtually with the help of a spoofing program such as iToolab AnyGo, which will take you to any region, area, or spot you want!
Moreover, you can download this tool on any standard macOS or Windows computer and manipulate the location of all modern iOS devices. Furthermore, you can use AnyGo to play games like Peridot and Pokemon Go in various places(other than your usual zone).
Video Tutorial
Understand how to change Pikmin Bloom flower locations using iToolab AnyGo by following the step-by-step guide below:
Step 1: First, use a USB cable to attach the iOS device to your laptop or desktop. Once connected, launch iToolab AnyGo, and tap on Start. The program will instantly share the iPhone/iPad's current location.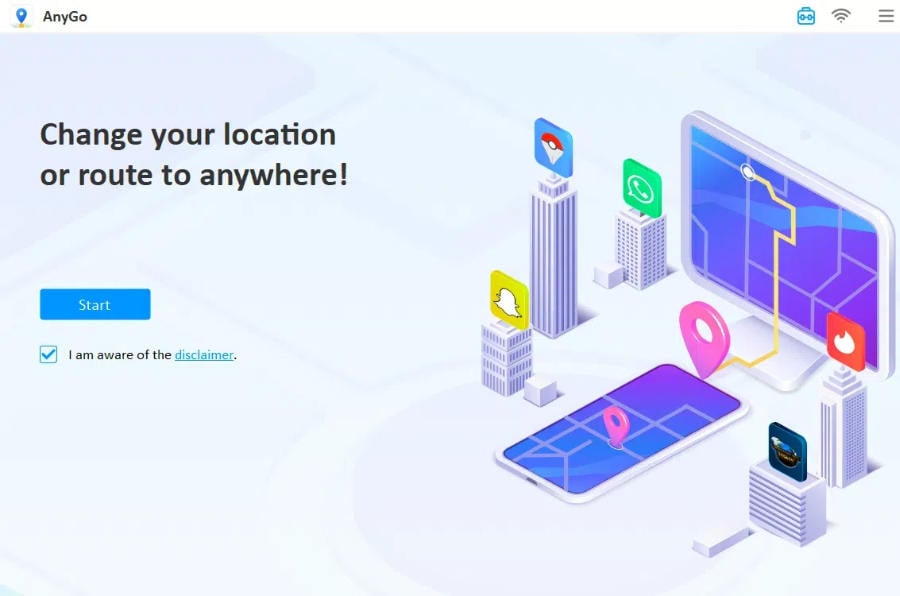 Step 2: Now, you have to enter the spot you wish to visit to plant Pikmin Bloom flowers. For that, click Teleport, enter the place, and press Search.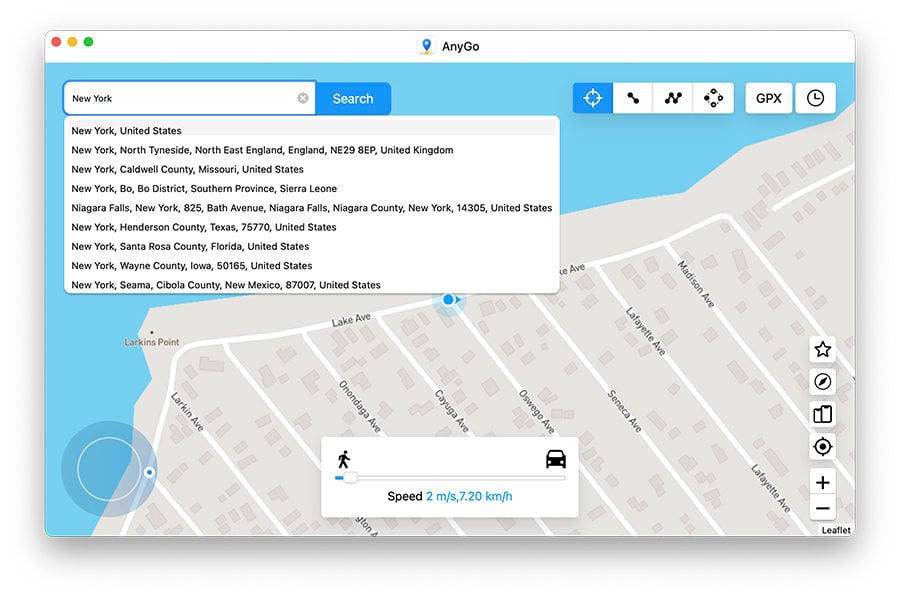 Step 3: AnyGo will soon share the location on its interface. Once you are satisfied with the details, click Go to jump there virtually to play Pikmin Bloom hassle-free.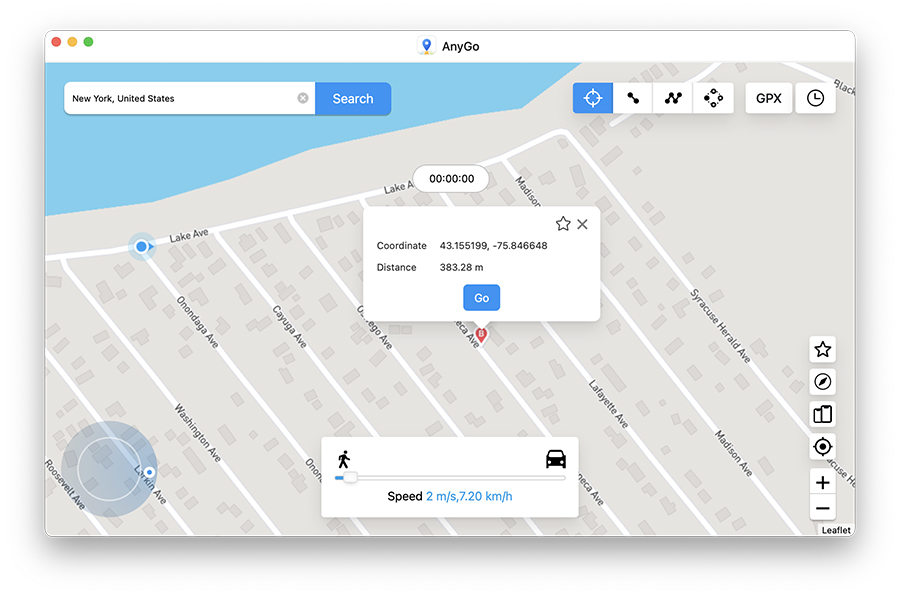 Now you have the freedom to plant Pikmin Bloom petals all around the world.
Simulate Movement Along a Route (Set By Multiple Spots)
Once you have iToolab AnyGo, there is no need to go out and play Pikmin Bloom, as it enables you to sit in your house and simulate walking. This way, you can plant Pikmin Bloom flowers anywhere you desire, and the catch is that you can set your speed and can't get caught by Niantic.
You can check out how to enable this feature below:
Step 1: Open the software, connect the iOS device, and click Start. Next, click on the Muti-spot mode option in the upper-right corner of the interface. Now, adjust your speed, location, and distance.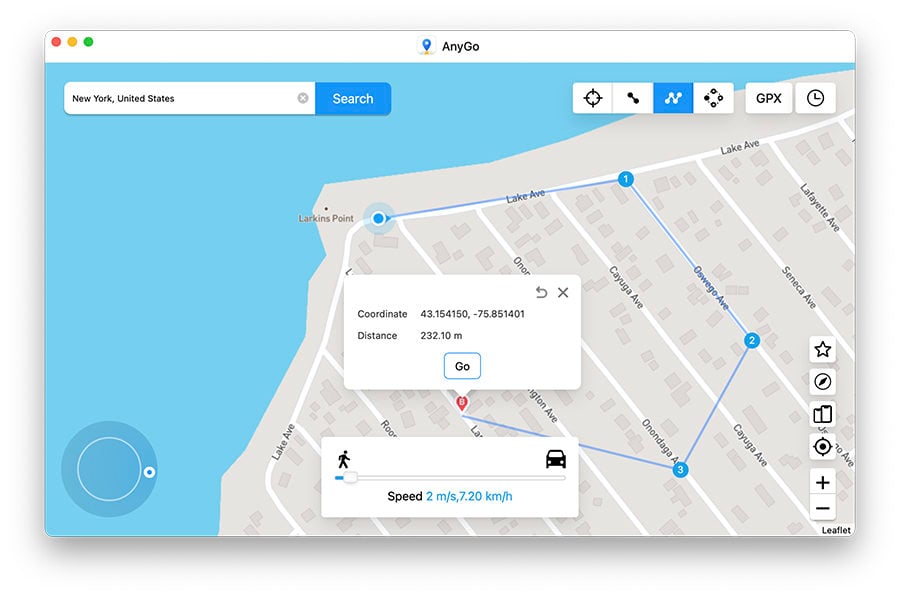 Step 2: Select the spots you want to visit and check the "Realistic Mode" option, which will vary your walking pace. Lastly, click the Go button.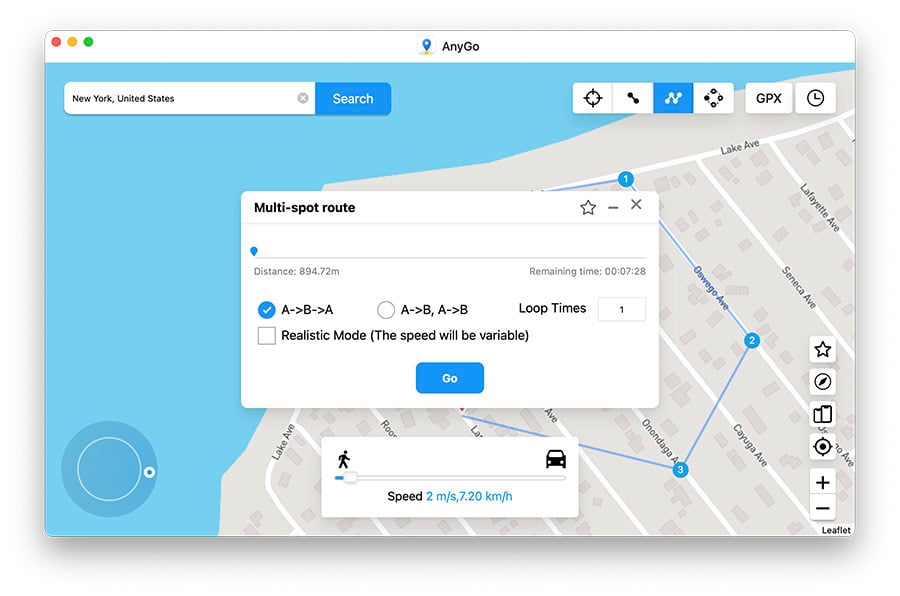 Learn More: Get to Know All about Pikmin Bloom Level Up Rewards 2022
Conclusion
Planting Pikmin Bloom flowers is not only visually pleasing but also helps you attain higher levels in the game quickly. We hope that after reading this post, you know how to plant the petals and why it is beneficial. Moreover, if you seek new challenges in the game, we suggest using iToolab AnyGo to change your location and play Pikmin Bloom in another country or city.