"How to change my location on Bigo Live? I am a content creator on the social app, and I now want to extend my reach to different countries and regions. Is such an endeavor possible?"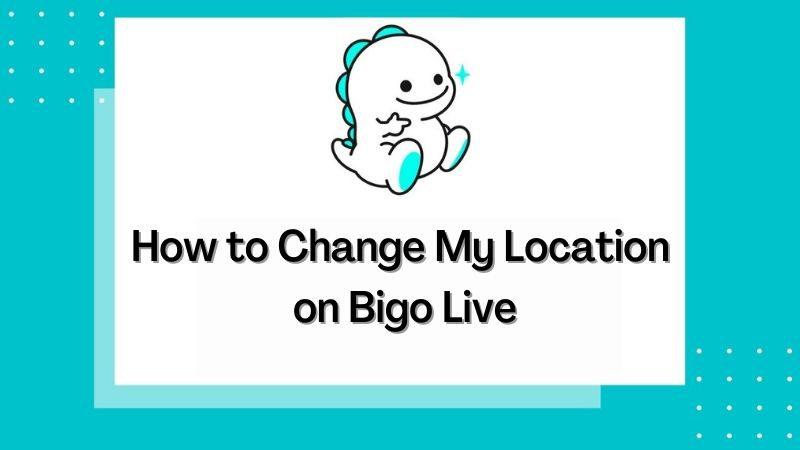 Bigo Live is a one-stop solution for all your streaming needs. It is a popular streaming platform that users can choose from to stream live videos on different topics such as dance, music, fashion, tech, and more. However, if you are creating content on the service, you can only reach the users from your region.
If this doesn't work for you and you wish to show your unique content to people worldwide, then faking your location is the best way out. But how?Well, to learn how to change location on Bigo, you only need to follow this post. So, let's begin!
How to Change Location on Bigo Live for iOS?
Social apps such as Bigo Live have become so advanced that they can detect fake locations from a mile away, especially if the users resort to low-quality platforms. However, this isn't the case when the software in question is iToolab AnyGo! This excellent tool will spoof your location to any place you want within seconds and without anyone knowing. You can even change your whereabouts on the latest iOS 16(beta), and there will be no complications.
Once the Bigo fake location software is enabled on your iPhone or iPad, not only can you view interesting content by other creators but also share your videos with a newer audience across the globe. Besides Bigo Live, this tool is handy when you play AR games, such as Pikmin Bloom or Pokemon Go. Moreover, you can unblock Netflix and Disney+ streaming restrictions to watch your favorite movie or TV show.
If you want to learn how to change location on Bigo iPhone using AnyGo, then view the following steps to understand the procedure like an expert:
Step 1 Launch AnyGo And Connect Your iOS Device
After installing the software on your respective Mac or Windows PC, run it. At the same time, connect the iPhone or iPad to the same system. Also, the device should be unlocked! Once the home screen appears, click the Start button.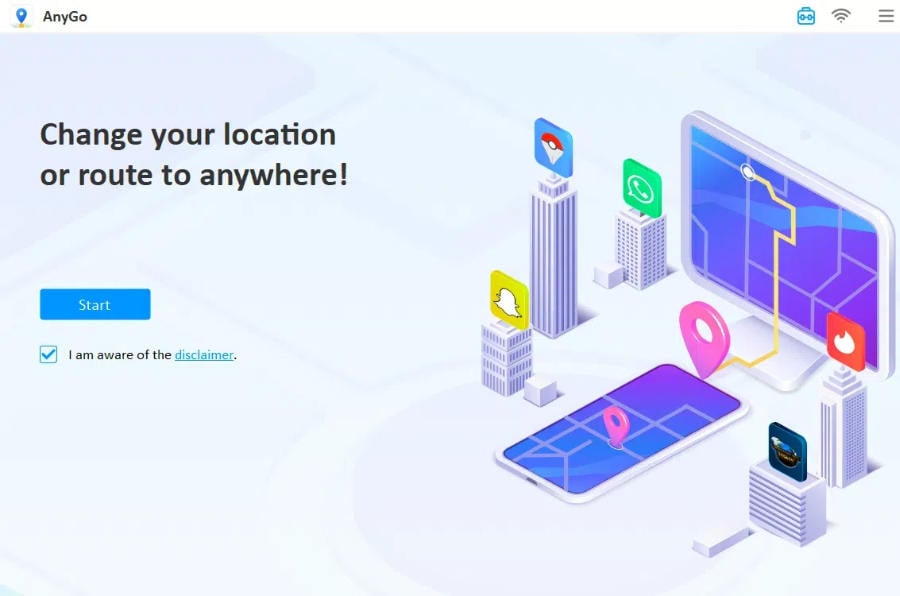 Step 2 Check Your Current Location on AnyGo
Next, the tool will share the present location of the iOS device you had connected. If you think the provided information is incorrect, then remedy this mistake by clicking Center On. If you are satisfied with the result, proceed to the next step.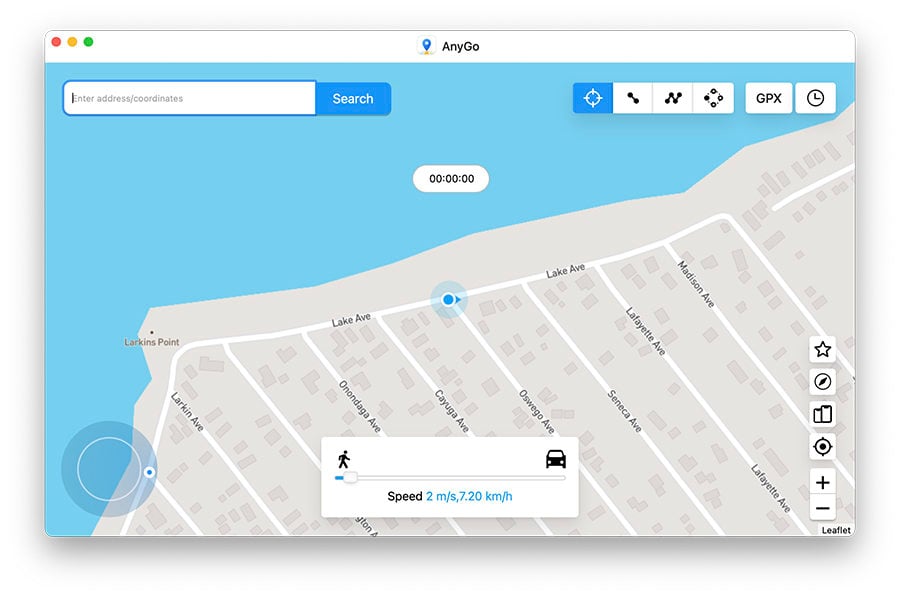 Step 3 Enter Location You Want to Teleport
Tap the Teleport button, and provide the info on the place, country, or spot you wish to stream content on Bigo Live. Click the Search button once this is done!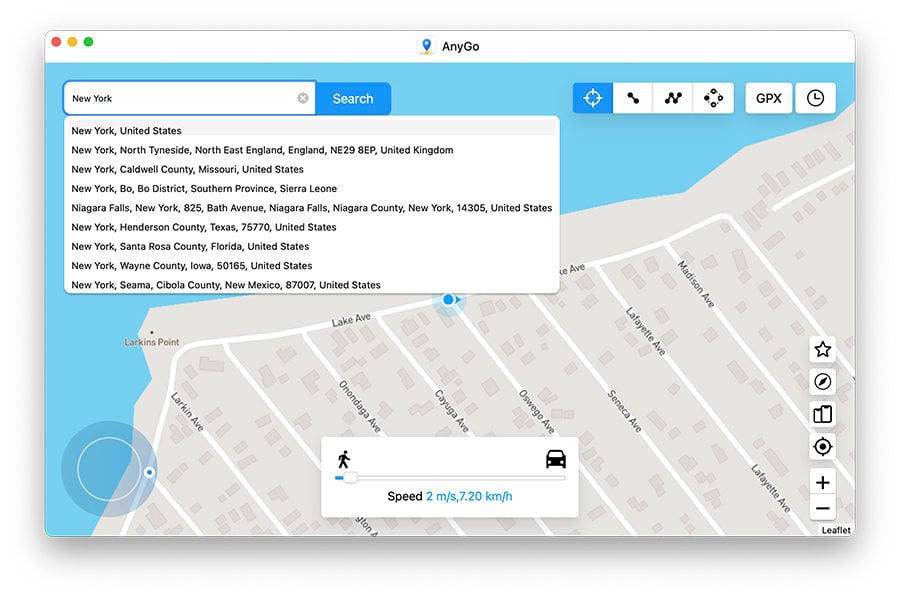 Step 4 Go to the New Location And Use Bigo Live
AnyGo will display the area you want to teleport to. If the data is accurate, click the Go button to finally teleport there.
Now, open Bigo Live on your iOS device, and you will notice that streams by creators from that region are viewable. Also, you can create your own Bigo videos and share them with people from the fake location.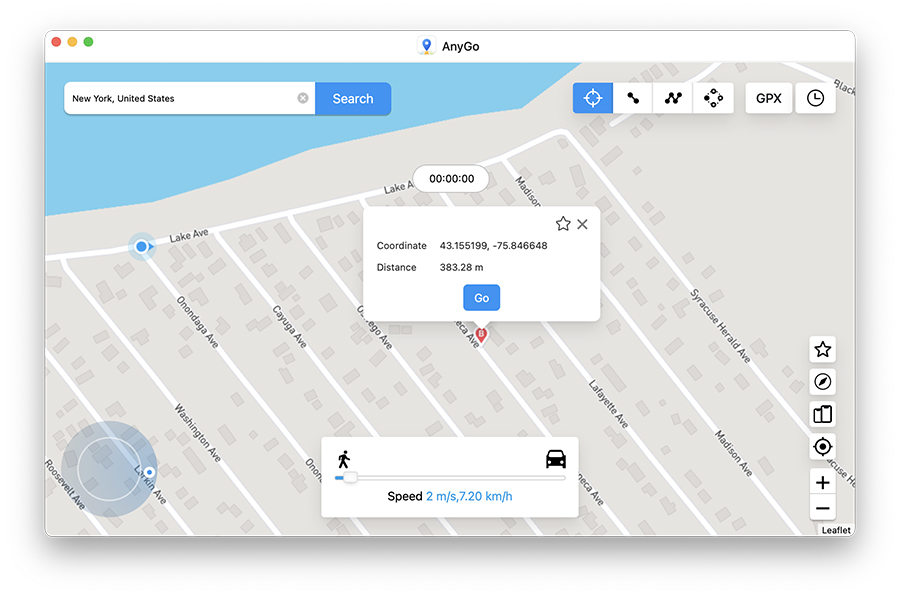 Other than offering the utilities mentioned above, iToolab AnyGo is quite convenient in preserving your online privacy. If you want to prevent people from knowing your real-life position, then this is the best tool for you!
How to Change Location on Bigo Live for Android?
What if you are an Android user? You might be thinking that you can't access new content or extend your own reach on Bigo Live.
Well, do not worry! Read this section as we will explain how to change your location on Bigo with your Android device using a spoofing app(accessible from the Google Play Store).
1. Fake Live Location (For Android)
Fake Live Location is developed by TechnoViral Technologies and is one of the best apps for Android users for faking your GPS location. Moreover, it's easy to use, fully functional on all Android devices(version 4.4 and up), and does not cost a penny!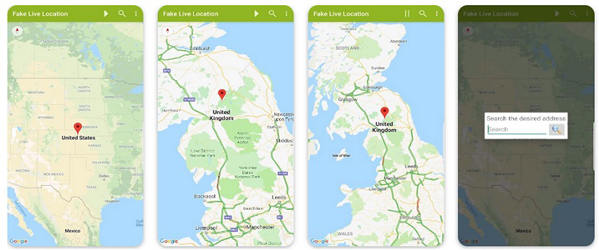 Furthermore, suppose you're an avid social networker who often uses location services in your posts so that potential new viewers will be able to find your content on Bigo Live. In that case, Fake Live Location is going to be the perfect method for gaining a new set of audiences across the world. At the same time, you will also be able to keep your online privacy in check as no one can detect where you are from!
2. Fake GPS Location (For Android)
Another app that can spoof your current location to the one you want is Fake GPS Location-GPS Joystick. It is a perfect solution for you to fake your live geographic location as it only takes a few clicks to conclude the process.

It doesn't matter if you use the Bigo fake location app to unlock potential viewership on Bigo Live or to hide your social media location on platforms such as WhatsApp or Facebook, this app will do the trick. Currently, it supports all devices that run on Android 4.4 and up. However, it is worth mentioning that this app is intrusive with the ads, which could ruin the entire experience for you.
Hot FAQs about Faking Location on Bigo Live
Do you want additional information on how to change location on Bigo? This FAQ section is the answer, as it will end all of your confusion and queries. Read on!
Q1. How to Hide Your Location on Bigo Live?
There is a built-in option within the Bigo Live app that enables you to hide your location from viewers and other content creators. Here is how you can keep it private:
Run Bigo Live on your Android or iOS device.
Log into your account, and tap the Profile button.
From the drop-down list, tap Settings, and choose the Privacy tab.
There, you can tap the Hide Location option to conclude the process.
Q2. Does a VPN Work for Changing Your Location on BIGO Live?
Unfortunately, No! A VPN is incapable of changing your location settings on Bigo Live as only shifting to a new IP doesn't work on the streaming platform. However, if you use a spoofing platform, such as iToolab AnyGo, then not only can you change your location but also prevent everyone from knowing where you are really located.
Q3: How Can You Add A Location to Post on BIGO Live?
If you happen to use a jailbroken iOS device, then you can use the Relocate Reborn application to perform the said activity. In the case of non-jailbroken iPhones/iPads, AnyGo by iToolab is the best solution.
Change Location for Any App You Want
This concludes our tutorial on how to change location on Bigo Live! As long as you have a service like iToolab AnyGo at your disposal, you can easily spoof your whereabouts while keeping the whole activity private. So, what are you waiting for? Spoof your location with iToolab AnyGo and start streaming your exciting content on Bigo Live to a new audience without any hassle.
Spoof GPS Location on Your iPhone/iPad
Fake location to anywhere on social apps.
Multiple modes to fake GPS movement.
Works well with LBS games and apps such as Pokémon GO.
Spoof location of multiple iPhones simultaneously.