Apple-designed Find My Friends in 2012 as a means of improving connections with friends and family. The Find My Friends app is handy for situations in which you are with a group of people, and you need to know where the people who accompany you are. What few have considered is that Find My Friends can also be used to spy on someone effectively. In this article, we'll show you how to hide your location on the Find My Friend app without making others aware of it.
Apple Recommend Way to Hide Location on Find My Friends
iOS 12 or earlier
If you have iOS 9 through 12, Find My Friends is installed by default. First, to hide the location on the FMF, open the Find My Friends app and tap Me. Under the section, you can find different details of your location and options to change it. You can turn off the location sharing by moving the toggle to the left if the sharing is already enabled. Then tap on Done on the top right corner of the screen.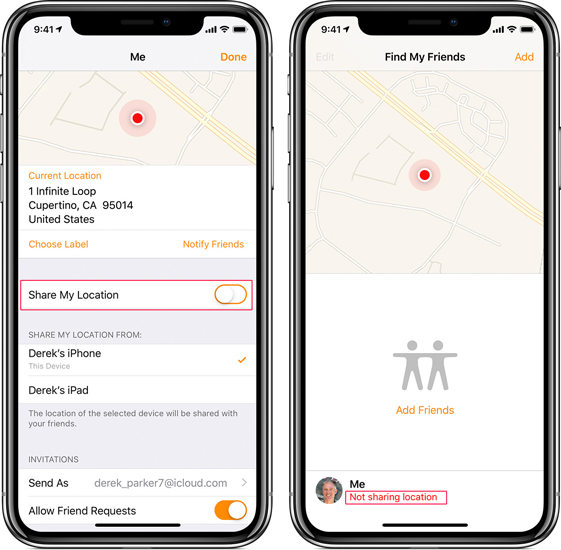 iOS 13 or later
In iOS 13 and above, you can stop sharing the location with a specific person or turn off the Allow friend requests. For that, open the Find My Friends and go to the Me tab. Then Turn off the Share My Location toggle.
To Stop sharing with one person
Select the People to tab in the FMF app
Select the person that you want to stop share
Then scroll down and select Stop Sharing My Location.
To Turn off Allow Friend Requests
Select the Me tab and turn off the Allow Friend Request toggle
Note: Your friends can see that your status is displayed as "not sharing location".
Use FMFNotifier to Hide your Location (Jailbreak Required)
If you have an iPhone that has been jailbroken, you can use FMFNotifier, a separate app for iPhones that allows you to spoof your location within the Find My Friends app. It is an app similar to FMF but with additional features. FMFNotifier has several cool features. For example, it notifies you when someone is pinging your location. This allows you to use a fake or an actual location, depending on your needs. You can choose any location and even set presets to send at the touch of an icon.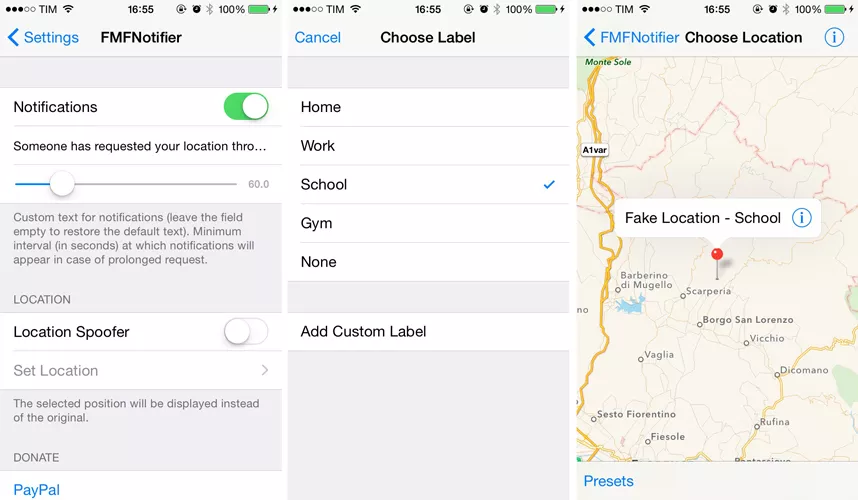 👍 Pros
Improved "Find My Friends" APP
One of the few available iOS location spoofers
👎 Cons
Need to jailbreak
It doesn't work with the majority of the latest iOS versions
Use AnyGo to Hide Location on FMF (No Jailbreak)
iToolab AnyGo is a simple software that allows you to change the GPS location of an iPhone (or an iPad) without jailbreak. It works well with location-based AR games or applications, like Pokémon GO and WhatsApp, Instagram, Tinder, etc. In a nutshell, AnyGo lets you "teleport" your iPhone's GPS position to any destination you want, in the world, with just one click. You can simulate natural GPS motion by creating routes to one or more locations on a map, with options to customize speed from 3.6 km/hour to 100 km/hour. This is software for everyone who wants to play GPS-related games at home without travelling or accessing services provided outside the region. You can also import your GPX files to customize the routes and control the movements with a joystick and keyboard, making AnyGo outstanding from similar software.
👍 Pros
No Jailbreak required
Set up a virtual location and route to spoof Find My Friends
Hide your true location and look more natural
Change GPS position on multiple devices simultaneously
The location can always be retained unless you restart the phone
Applicable to any app that uses location services
📖 How it works
Step 1: Connect the iOS device
Connect your iPhone or iPad to your computer and click on the Start button in the AnyGo window.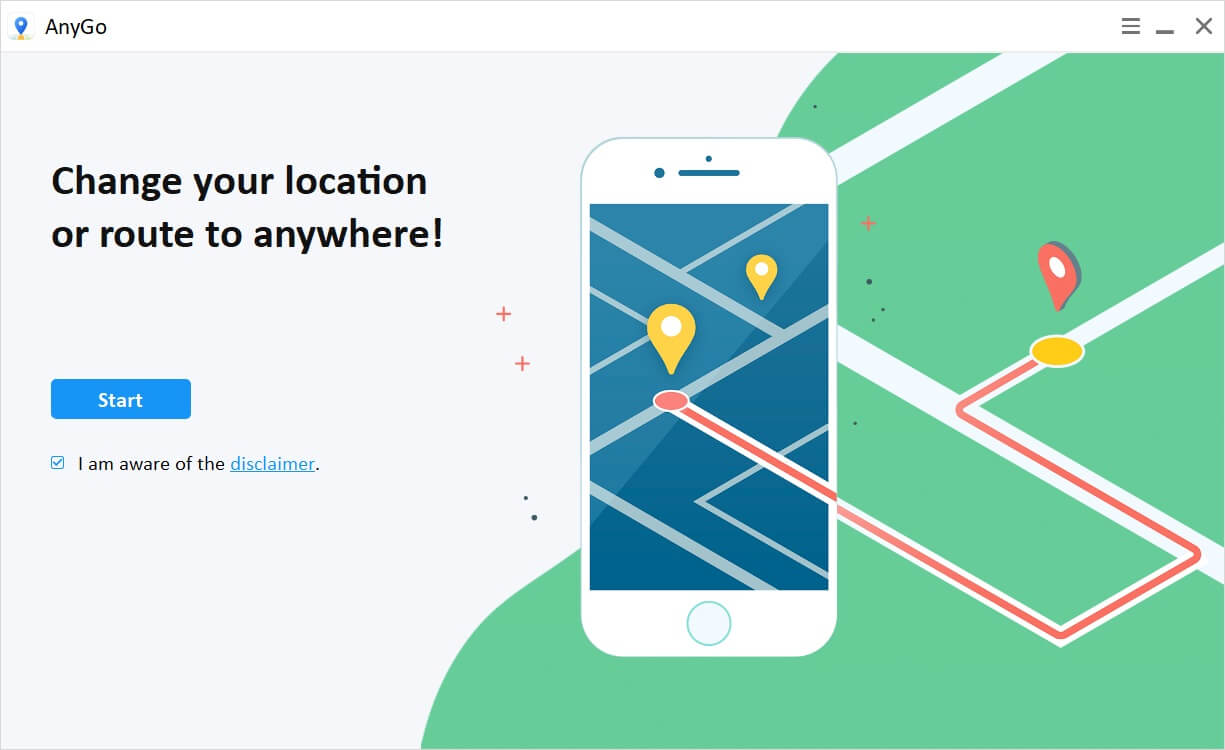 Step 2: Set a virtual location
Click on the Teleport icon and Search your destination in the given search bar. Once you start typing, you can find the suitable locations suggested to you. Click on the Search button. or you can set a loaction on map with a pin.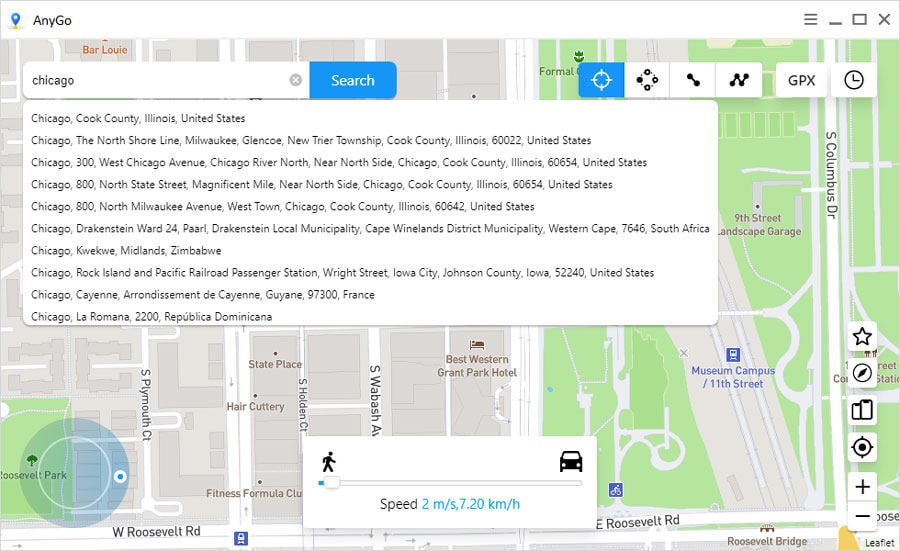 Step 3: Teleport to the location
After that, you can see a popup card visible on the map. To be exact, the popup card is in the destination that you searched. Once you click on the Go button, you will be directed to the new location.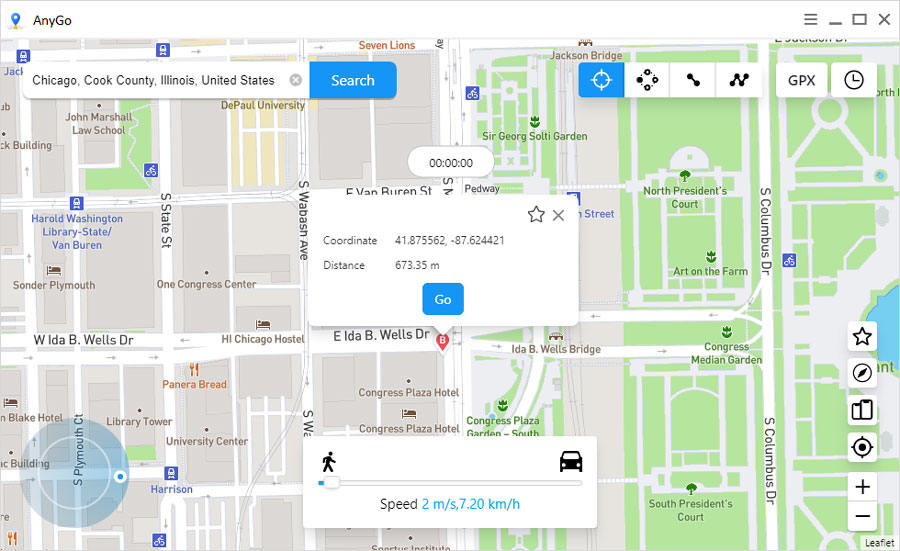 Use Another Phone
If you have an idle phone, you can use another Apple device to share your location in Find My app. For this, you need to be signed into the same Apple ID on both devices. If the 2 devices are logged into different Apple IDs, you won't switch between the devices.
Step 1: Open the Find My app on your device. If you don't have the app, you need to download it from the App store.
Step 2: Once you open it, you can find the bottom menu bar with 3 options, i.e. People, Devices and Me. Tap on the Me tab.
Step 3: Under the Me section, you can find the option "Use This iPhone as My Location". Tap on it, and this device will be replaced with the previous device. Now the location is taken from the new device.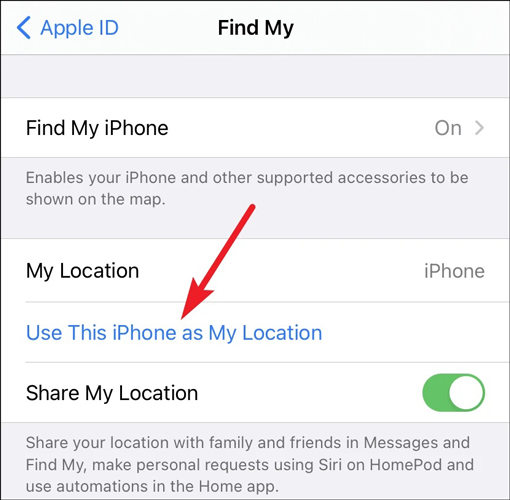 Summary
It is now clear how to hide your location easily on the FMF app. If you don't like to jailbreak your phone, we suggest you stick with AnyGo. Also, you can pair it with another device and change the location as your wish. These are only a few options available to simulate location. There are various ways you can hide location, which we haven't discussed today. It is up to you to select the best way that suits you.