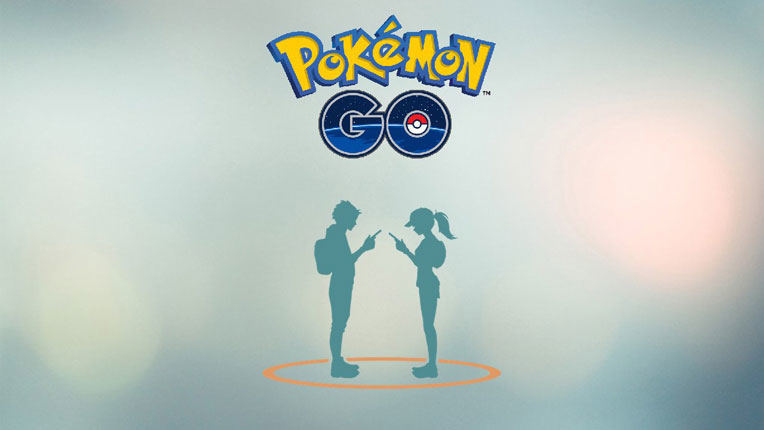 Every Pokemon game enables the players to trade their Pokemon with fellow users without any limitations. Similarly, you can perform the Pokemon trade on . However, it isn't as simple as other games of the said genre. You have to follow a few rules, such as completing the Pokemon Go trade distance to get or give a specific Pokemon. Nevertheless, by following a few techniques, you can quickly fix the Pokemon Go distance trade issue. This article will disclose the most effective solution.
So, let us dive in!
What Is the Pokemon Go Trading Distance 2023?
Before learning the solutions to Pokemon Go trade distance limitation, it is vital to understand what it actually is and why the Pokemon Go game has embedded it.
What Is the Pokemon Go Trading Distance?
As mentioned before, you can trade Pokemon with fellow games using the Pokemon Go platforms. However, the game doesn't allow you to trade with virtually anyone. A term called the Pokemon Go trade distance enables you to sell or purchase Pokemon with other players within a specific distance. Outside that distance, you can not trade any Pokemon.
Moreover, it is vital to remember that you have to be a level 10 or above trainer to enable/unlock the trading feature on Pokemon GO. Additionally, you can not trade specific Pokemon, such as Mew, with any fellow player.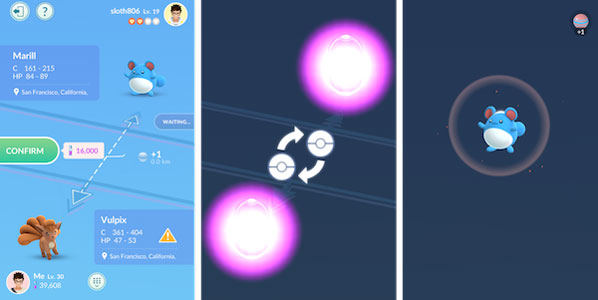 What Is the Maximum Trade Distance?
The Pokemon Go game only offers users to trade their Pokemon with other players within the 100 meters or 300 feet radius. However, the game increases the max distance to trade in Pokemon Go during specific events or holidays. Usually, the maximum trading distance in Pokemon Go is only 100 meters. The Pokemon Go trading range is small, which is why you can quickly bypass the restrictions by applying the solutions mentioned in the next half of the article.
How to Trade in Pokemon Go?
If you do not know how to trade in Pokemon Go, then check out the guide listed in this section of the guide. To exchange your Pokemon with another player on Pokemon GO, you must first add them to your friend list. Once that is set, ensure that the user is within 100 meters of your location. Moreover, you must possess a specific amount of Stardust to carry the trade, an in-game resource used to evolve, trade, and power up the Pokemon.
After that, follow the steps below to complete a successful Pokemon trading process:
1. After getting in the proximity of your friend on Pokemon Go, run the game and head over to the Friend List section.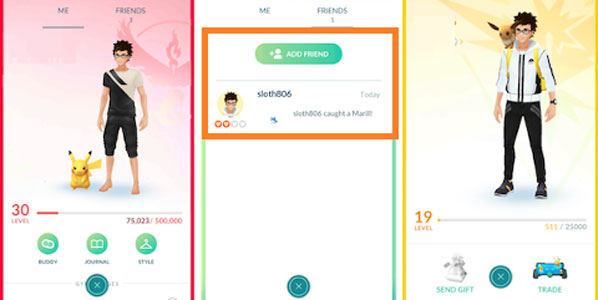 2. Select the name of the trainer with whom you wish to trade Pokemon.
3. Now, choose which Pokemon you want to trade.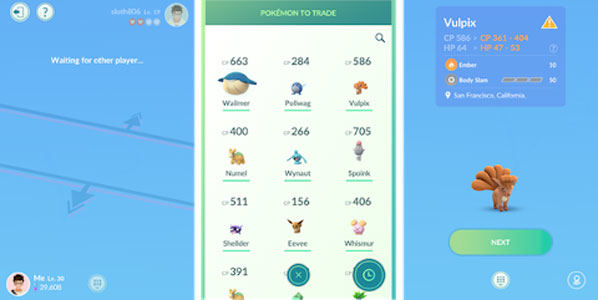 4. Once the Pokemon is selected, a confirmation message will be sent to all concerned parties.
5. It will also mention the amount of Stardust required to complete the trade.
6. That's it!
How to Trade in Pokemon Go over Max Distance?
Though Pokemon Go is a healthy game that enables users to leave the house and catch their favorite Pokemon, the whole Pokemon Go trade distance problem is a letdown. If you live in a remote area where not many people play Pokemon Go, it would be impossible for you to trade any Pokemon or add new friends.
However, you can bypass the Pokemon Go trading range and teleport to any spot where you can find several users to trade Pokemon. iToolab AnyGo enables you to perform the said activity without compromising the game or your iPhone data. Moreover, you can head over to any region on the map without ever leaving your house. The user-friendly software enables you to spoof the location of multiple iPhones at the same time. Furthermore, it is compatible with the latest iOS version and is available on both Windows and macOS.
Best Location Changer for Pokémon Go
168,282 people have downloaded it.
Change GPS location on iPhone/iPad in clicks (No Jailbreak).
Simulate GPS movement along any custom path with joystick.
Collect and import popular GPX route files for next use.
Mock GPS location on up to 15 devices simultaneously.
Works well with location-based social apps and AR games.
Fully support the latest iOS 16/Android 13.
Here are the steps to trade past the maximum distance on Pokemon Go:
Step 1 Run iToolab AnyGo on your computer, and connect the iPhone using a USB cable. The interface will display your current location. From there, click on the Jump Teleport Mode tab.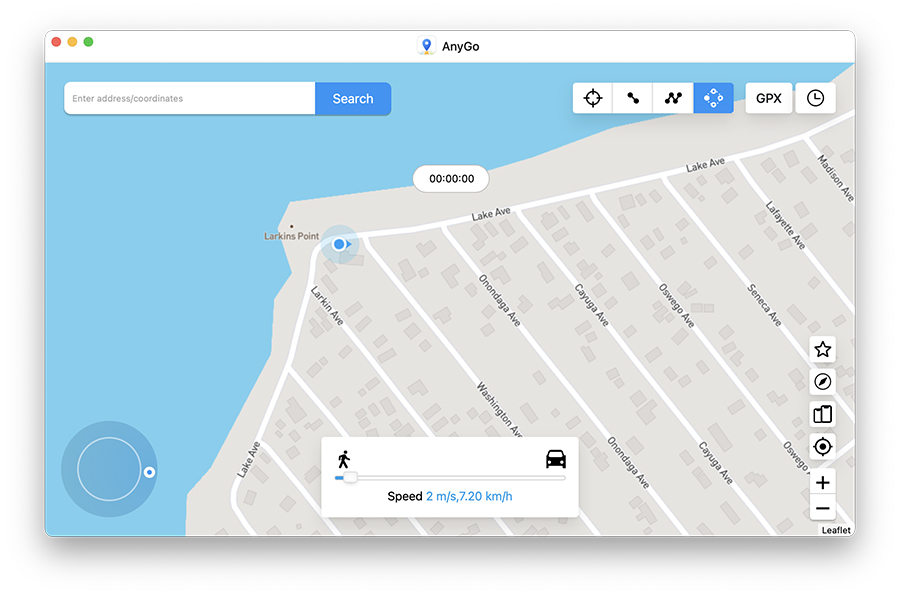 Step 2 Create a custom route by selecting which area you want to jump by clicking GO.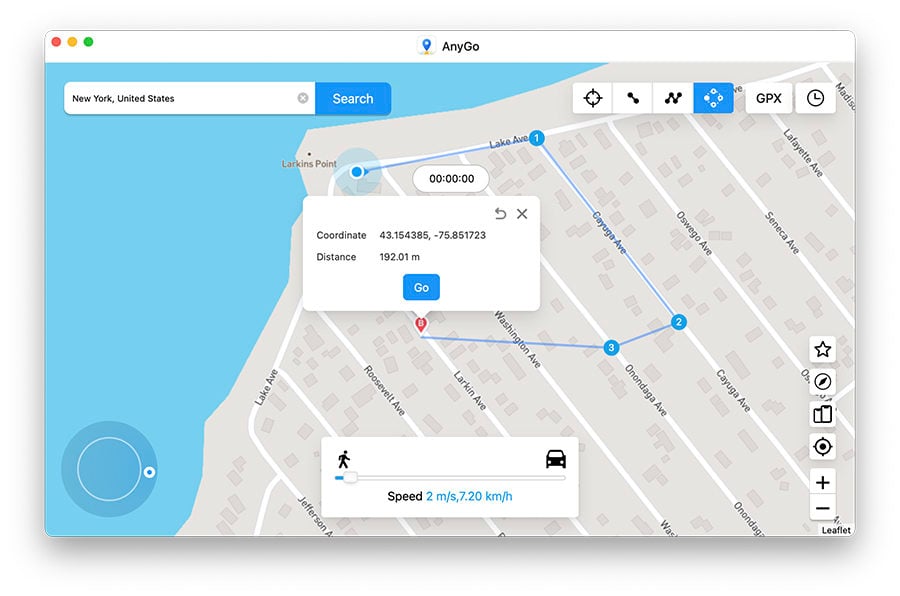 Step 3 Now, you can jump to the following selected route at once by choose "Auto jump after Cooldown",which can set the time automatically according to the distance.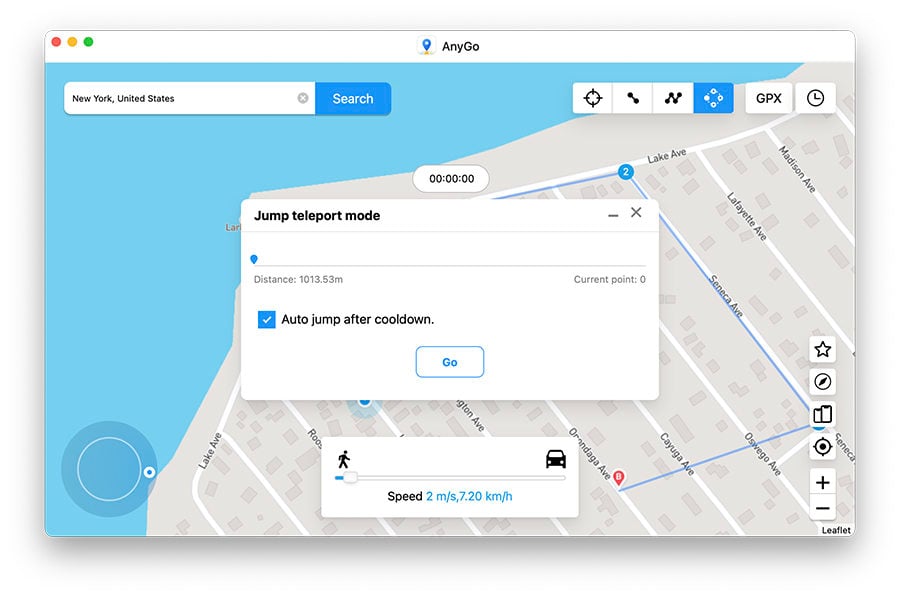 Step 4 Lastly, hit OK to conclude the process.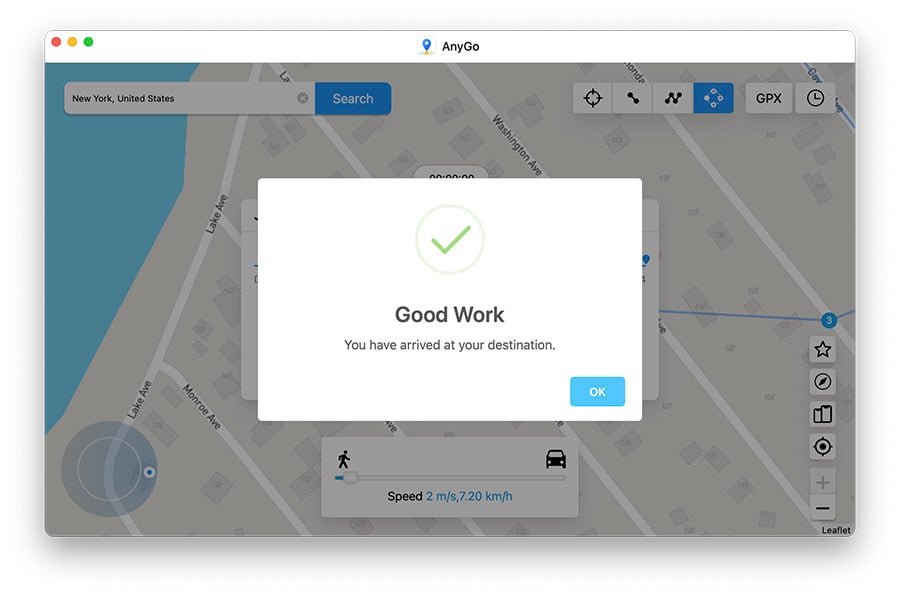 FAQs about Pokemon Go Trade Distance
Want to more about Pokemon Go remote trading? If so, check out this thorough FAQ section!
Q1: How do you find distance trades in Pokemon Go?
Simply click on another user or your friend's portrait on the Pokemon Go list, which will also display the distance. From there, click on the Trade option to exchange the Pokemon.
Q2: Can you trade Pokemon with friends far away?
You can use iToolab Any go to trade Pokemon with friends who live far away.
Q3: Is distance trading still available?
Yes, from November 2020, the distance trading function is available on Pokemon Go.
Q4: How do you trade Pokemon with yourself?
You can create two separate accounts on different devices to trade Pokemon with yourself.
Also Read: Good News! Niantic Extends Pokemon Go Trade Distance
Conclusion
Trading is an essential feature of all Pokemon games, enhancing the trainer's ability to become more powerful. However, on Pokemon Go, you can only trade with fellow players if they live nearby or 100 meters apart. Still, with iToolab AnyGo, you can easily disable the Pokemon Go trade distance and interact or trade anywhere in the world.