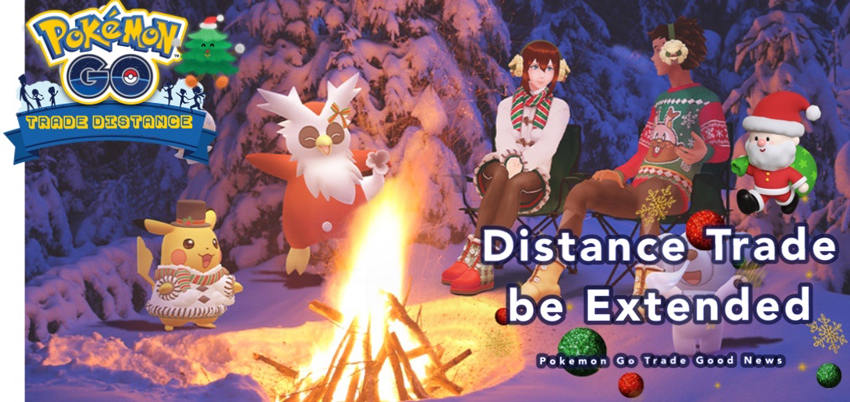 Recently, the Pokemon Go trade has been a hot topic on social media. To celebrate the holiday, Niantic support tweeted that they would be amending the period distance trading, reduced trade costs and the one additional special trade per day would be available for over the holiday season!
What Is The Standard Pokemon Go Trading Distance?
Pokemon Go Trading enables you to exchange your Pokemon with other people and make progress on completing the Pokedex. Trading should be in-person and in real-time so if you want to trade the Pokemon, you need to be in a very close range of your friend.
The normal range of Pokemon Go's trading is 100 meters, which means that the player's friend will need to be within 100 meters to trade. Cause it's not a very long distance so you only can be in the same apartment complex or the same building as another trainer. Don't expect to call your friend that lives across town and be able to trade with them. However, the trading distance is extended during special events, making it much easier to trade with friends across town. For example, the range was increased as recently as a holiday.
What Is The Extended Trading Distance in Pokemon Go?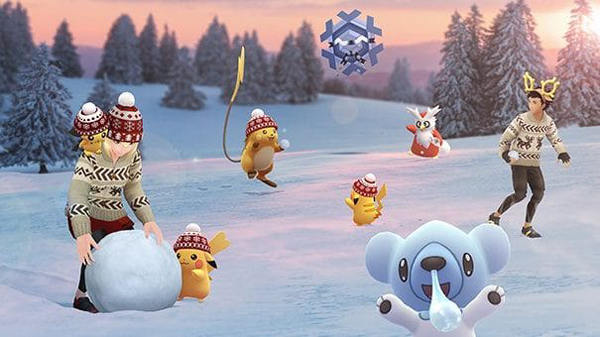 On December 14th, Niantic announced that to celebrate the Christmas holidays with a special in-game event, the trade range distance in Pokemon Go would be increased. As part of the event and a special bonus, Pokemon Go will increase the trading distance to 40km. The special in-game event runs from December 16, 2021, until December 31, 2021.
More importantly, the bonus will be active from December 25, 2021, at 10 AM, to December 26, at 8 PM local time. So the players will be able to trade further than before with the new 40 trade distance limit, for two days in December.
Can I Trade Pokemon Go with Someone Far Away?
There have only been a few instances of increased trade range in Pokemon Go. You might be wondering how to trade long distances in Pokemon Go. Unfortunately for most players, Pokemon Go only allows you within 100 meters to trade with another friend, though this distance is occasionally lengthened during specific events.
However, iToolab AnyGo is the best tool to help you to trade the max distance in pokemon go without moving! By using it, you will have a chance of trading with many friends from different places. It allows you to change your location in the game to anywhere in the world, without jailbreaking your phone.
Spoof GPS Location on Your iPhone/iPad
Works well with LBS games and apps such as Pokemon GO.
Multiple modes to fake GPS movement.
Simulate walking, cycling or driving at a variable speed.
Spoof location of multiple iPhones simultaneously.
Here are the steps to trade past the maximum distance on Pokemon Go:
Step 1: Run iToolab AnyGo on your computer, connect the iPhone to the computer and then click on "Start" in the program's main window. Next, click on the Jump Teleport Mode tab.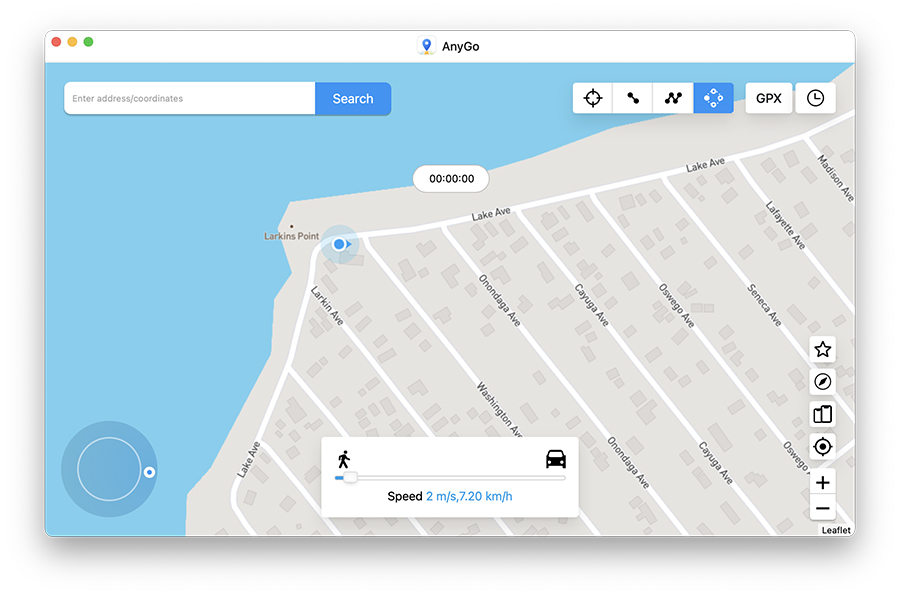 Step 2: Create a custom route by selecting which area you want to go to trade. Then click the "Go" button and you be in a new location.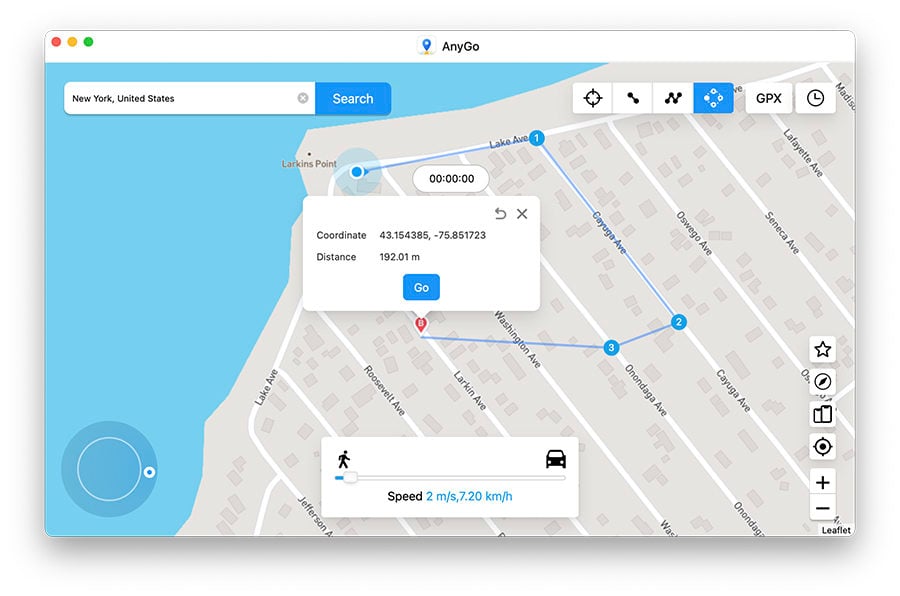 Step 3: Now, we highly recommend you choose "Auto jump after Cooldown", which can set the time automatically according to the distance and help you avoid the ban.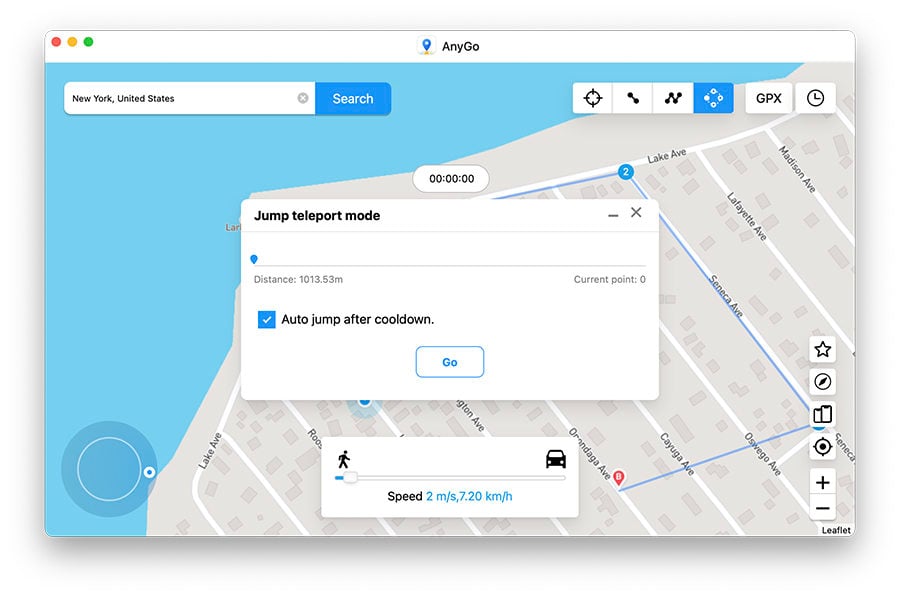 Step 4: Finally, click OK to conclude the process.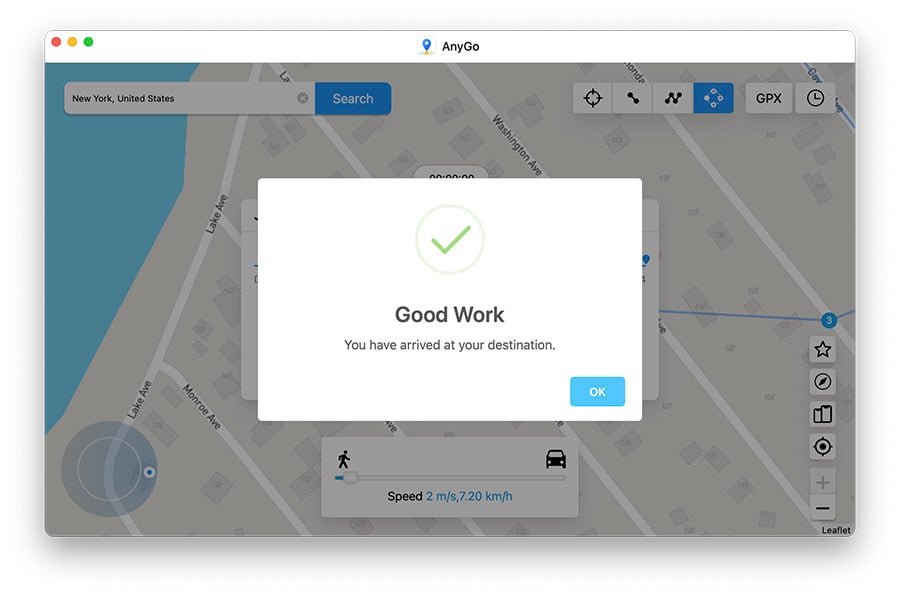 See! How easy to trade with many trainers from different places. AnyGo is really a helpful tool to break the distance limit when trading on Pokemon Go. Plus, it has many useful features, it changes GPS location and simulates GPS movement safely without anyone knowing.
Also Read: 100% Working Way to Solve Pokemon Go Trade Distance Issue
The Bottom Line
On such a special and traditional day, many of us may be busy with our family, friends, and loved ones. Therefore we may have been unable to play Pokemon Go, especially for the Pokemon Go trade. Get the best tip – iToolab AnyGo to make sure you can take advantage of this rare bonus, get those special and lucky trades at home without moving!