Here, we show you how you can spoof life360 Location. This can come in handy when you don't want those in your circle to know where you are.
Rather than delete the life360 app that can be instrumental in keeping you safe sometimes, you can just spoof your location. To understand why spoofing life360 may be useful, let's begin by defining what life360 is and how it works.
What Is Life360?
Life360 is an app that is meant to bring family members and friends a lot closer. Each person in the "circle" can track the others and make sure that they get where they are going and that they are safe.
Whenever a member of the "circle" is going somewhere, a private map will appear on all connected devices, letting everyone know where that member is. You can even set up alerts you know when they arrive at their destination.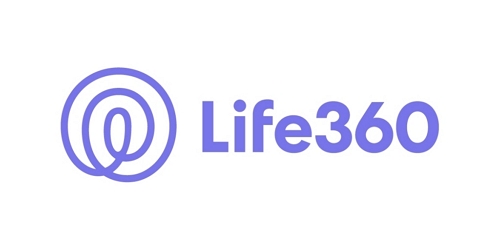 The following are some of its main features:
It has crash detection technology
It can provide 24/7 roadside assistance
You can get real-time directions
Each member of the circle can access weekly distracted driving reports.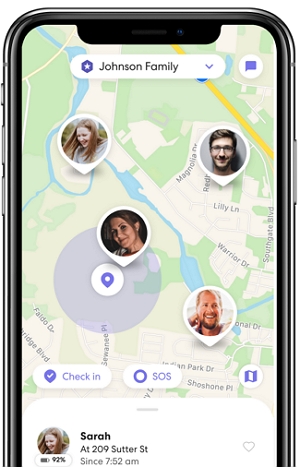 Can I Turn The Location Off to Avoid Being Tracked?
If you log out of Life360 or you are no longer connected to the internet, the app will show your last known location on the map along with an alter flag, letting everyone else know you are off the grid.
You can also put your device in airplane mode or turn off GPS in the settings to disable the Life360 app until you are ready to begin sharing your location again. If turning off location services (GPS) or going completely of the grid are not viable options for you, spoofing your location may be the best thing to do.
Stop Life360 Tracking or Spoof Life360?
You have two options when you don't want someone to track you on Life360: you can choose to stop Life360 tracking or you can choose to spoof Life360. Here's why we think it is much better to spoof the app:
If you log out of the app completely or stop using it, all members of the "circle" will get a notification and an alert flag will appear next to you on the map. This will pique their curiosity, making them want to find out where you are even more.
You may also not want to share your actual location if you feel that some of the "circle" members have malicious intentions.
It may also be fun to share a location you know the members of your circle will be jealous of: perhaps a location they've always wanted to visit.
How to Spoof Life360 Location for iPhone?
Faking your location on Life360 on iPhone is as easy as the click of a button. But this is only true when you use iToolab AnyGo iPhone location spoofer. This is one of a very select few third-party apps that will spoof the location on your iPhone without jailbreaking the device first.
It allows you to change the GPS location of your iPhone to any location on the globe with a single click. It can also simulate movement between two spots and multiple spots along with a specified or customize path.
It works well with Life360, and other location-based apps such as Grindr, Tinder, WhatsApp, and Snapchat. It is also compatible with all iPhone models and the latest iOS 15.
Best Location Changer for iOS/Android
168,282 people have downloaded it.
Change GPS location on iPhone/iPad in clicks (No Jailbreak).
Simulate GPS movement along any custom path with joystick.
Collect and import popular GPX route files for next use.
Mock GPS location on up to 15 devices simultaneously.
Works well with location-based social apps and AR games.
Fully support the latest iOS 16/Android 13.
Download and install AnyGo on to your computer and the follow these simple steps to install it:
Step 1: Open AnyGo and then connect the iPhone to the computer. When the program detects the device click on "Start" and you will see a map showing the current location.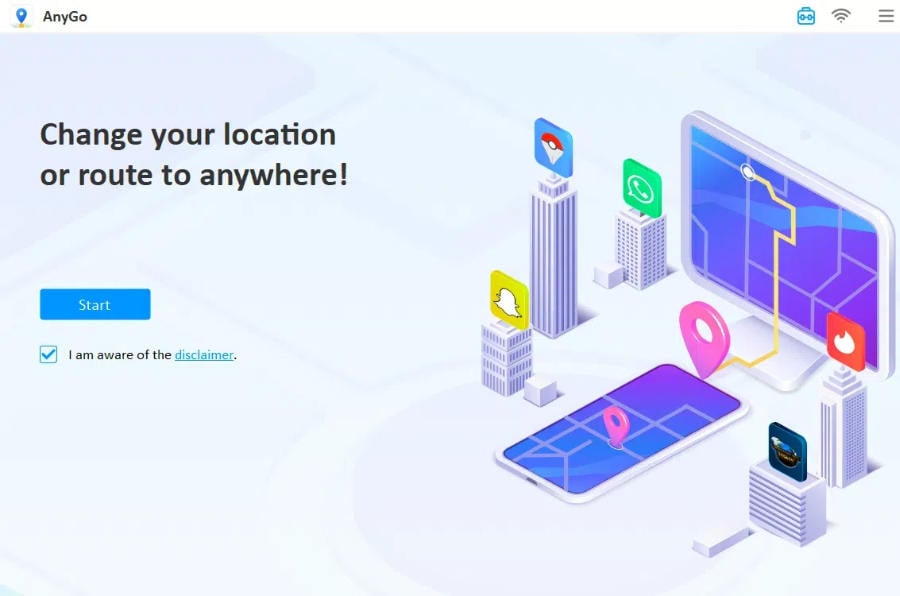 Step 2: Click on the "Teleport" icon at the top to change the location of the device. Enter the exact location you want to teleport to and then click on "Search."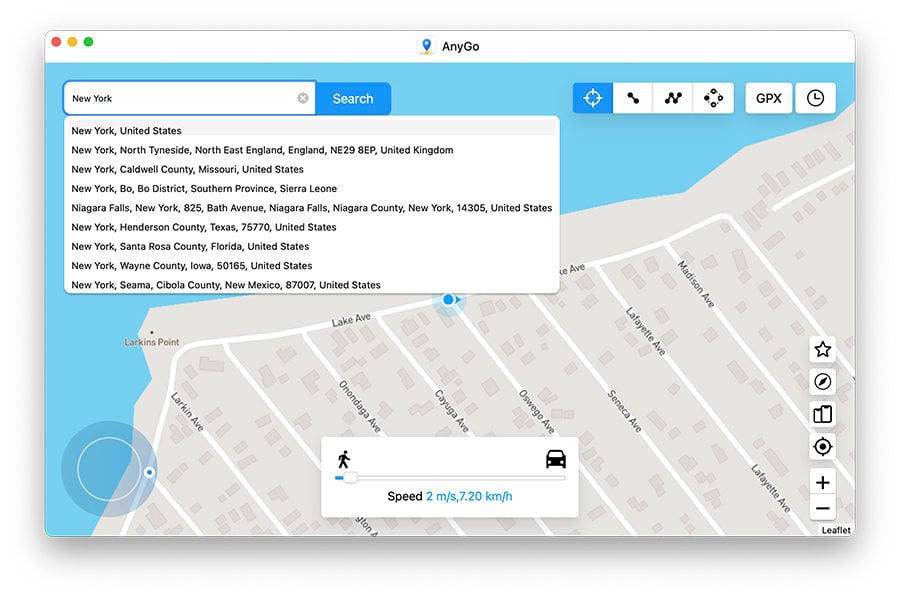 Step 3: You should see the exact coordinates of the new location you have selected. Click "Go" to change the location to these coordinates.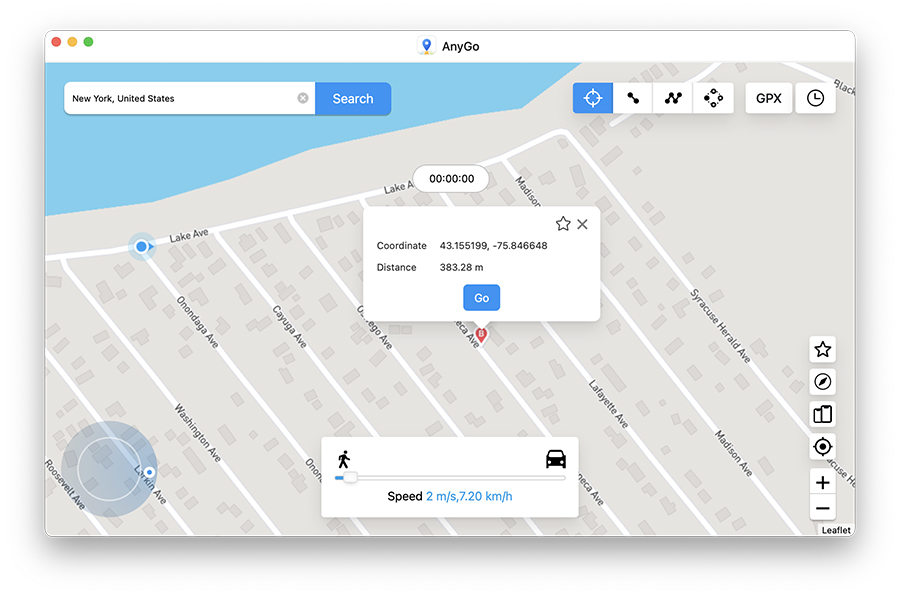 How to Spoof Life360 Location for Android?
To fake the location on Life360 on Android, you need a Fake GPS Location app. The good news is, the app is completely free on the Google Play Store. Follow these simple steps to fake your location on Life360 on Android:
Step 1: Begin by opening the settings on your device.
Step 2: Tap on "Software Information" and then tap on "Build Number" 7 times. This will turn on "Developer Mode"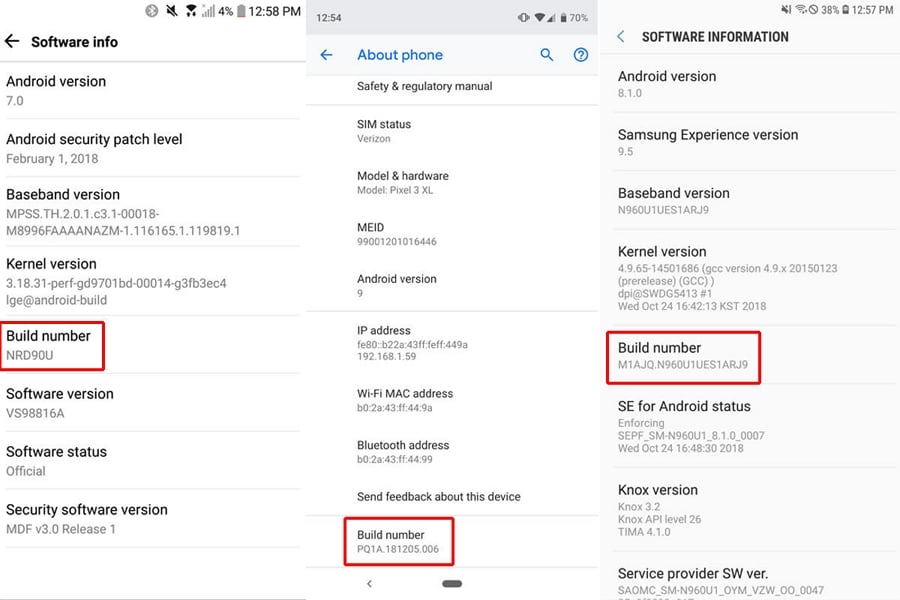 Step 3: Now, download the Fake GPS location app from the Google Play Store and install it on your device.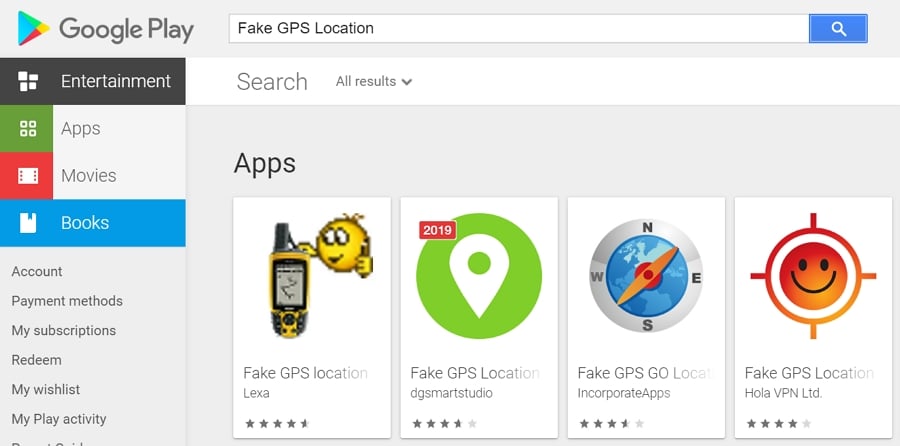 Step 4: Then go to Settings > System > Developer Options and scroll down to tap "Select "mock location app."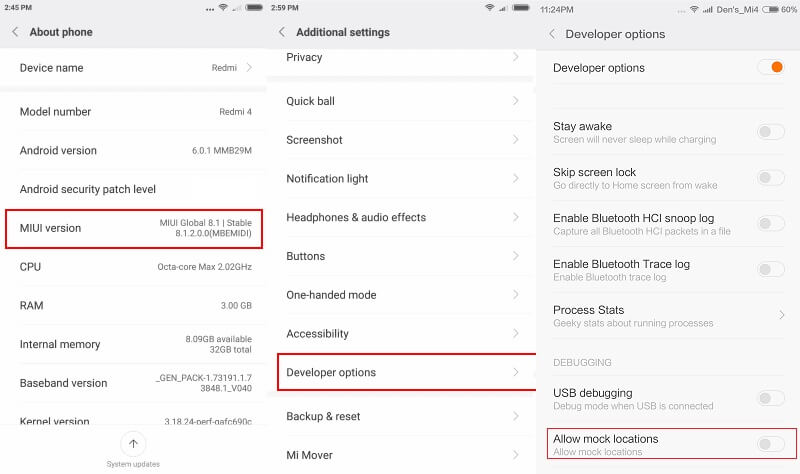 Step 5: Choose the Fake GPS app. Then open the app and go to the new location that you would like to use.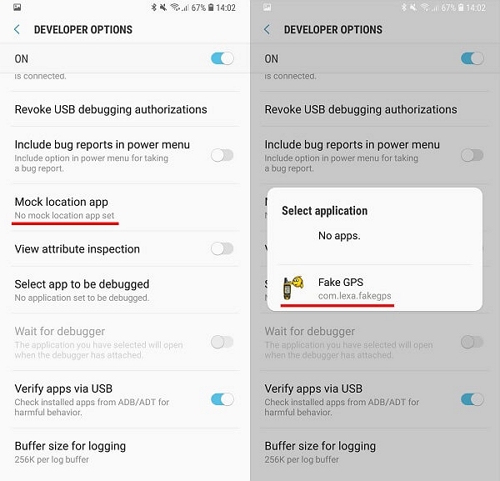 Step 6: Tap on the green "Play" button and your location will change to the location that you have selected. You can also open the Life360 app to make sure that the location has changed within the app.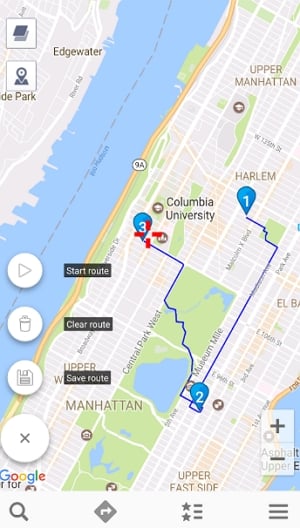 Conclusion
Life360 can be very useful when you want to keep in touch with family members and to make sure that everyone in the "circle" remains safe. However, no one likes to be tracked all the time. Sometimes, you just want to be alone and you don't want others, even family members to know where you are. In these instances, spoofing Life360 can be a very good thing. If you're iPhone User, iToolab AnyGo for iOS is the best solution for spoofing Life360 location when you don't want your family to know exactly where you are! Free try it to spoof your Life360 location now.