What is Life360 Family Locator?
Life360 is an app that works as a family locator. Thanks to GPS technology, you will enjoy a precise location and tracking service for registered devices with this app. With Life360, you can create a space so that your family is always connected, as well as guaranteeing the safety and protection of its members' thanks to the intelligent functions offered by this exceptional application. It is considered one of the best applications to share the location in real-time with your friends and family who are also using it. With Life360, you can instantly receive automatic notifications when family members connected through it go to school, work, return home, deviate from their usual route, and much more.

How Does Life360 Family Locator Work?
With Life360, you will no longer have to ask your children or any family member where they are all the time. Just by opening the map of this Family Locator, you will be able to have access 24 hours a day and 7 days a week to the places where each member of your Circle arrives or leaves. It doesn't require that person's app to open or not. Since it uses GPS, the location can be retrieved. With Life360, you not only know the location of the members of your Life360 Circles, but you can also establish group or individual conversation channels without having to resort to SMS or other instant messaging apps. And you can share not only texts but also photos.
You can configure specific alerts for certain members when they arrive or leave one of the Life360 Places you have predetermined in your family locator map. Thus, for example, when your child leaves school, you will immediately receive an alert notification on your mobile device. It has an automatic accident detection service while driving. This is perhaps one of the most innovative and attractive functions, especially if a member of one of your Circles is a novice driver or, due to their age, has limitations that could put their safety on the road at risk.
An accident is something fortuitous that even the most experienced driver can happen. So Life360, always concerned about your safety, has created an Automatic Accident Detection function. Life 360's sophisticated sensors are capable of detecting a collision at more than 25 mph. Life360 agents try to contact the driver or passenger (the Circle member in that situation). If help is needed because the Circle member states it or if, on the contrary, there is no response from him, Life360 agents will send an ambulance to the location reported by the vehicle.
How to Use Life360 Family Locator
Step 1: Download and install the app from the App Store or the Google Play Store. All the people you intend to include in your Life360 Circles must have the app on their devices. Open the app and click on Login to enter Life360. If you are part of several circles, you can tap on the circle switcher dropdown at the top center of the screen to switch between different circles.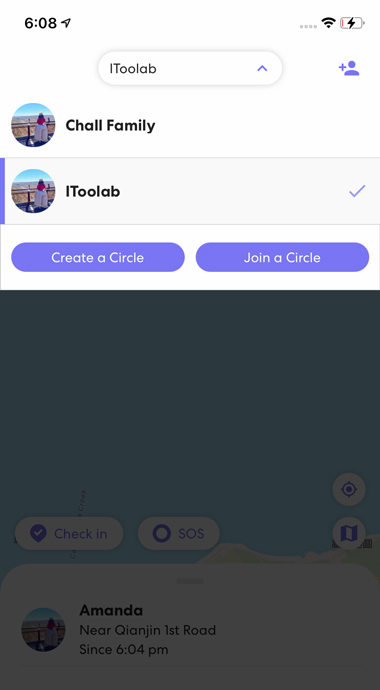 Step 2: When you are already in a circle and want to see the details of a member in that circle, you need to tap on the circle member's location on the map. Once you tap the location, you can get details about the time they have been there, the history of places they have visited, etc. Also, you can send a message to that member. Since this app works in real-time, if the member is traveling, the location will also move. Any member can stop sharing the location since there is no option to force the members to keep sharing their location.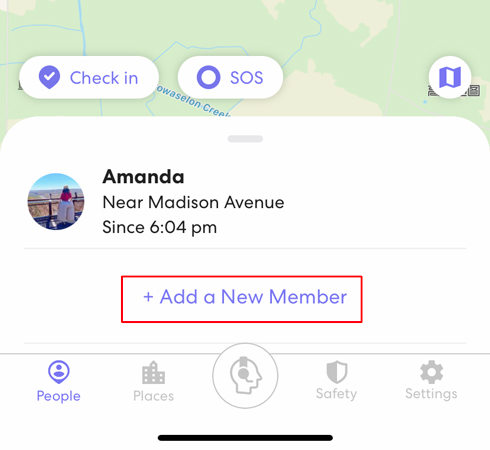 Step 3: The Life360 Places are locations on the map that you can dial by default and get alerts when someone in your Circle arrives or leaves it. You can add places through the Places tab and manage every family location. To add a new place, you can click on the ADD button in the top right corner and select destination type and destination with the location's address. Also, you can delete and edit the places if needed.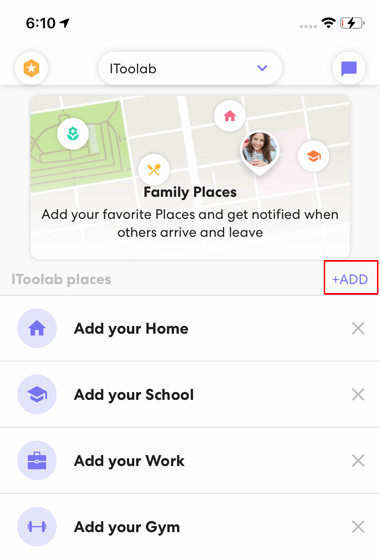 Step 4: You can announce your location to all the circle members by tapping on the + button and selecting Check-In. Every member in the circle will receive notifications about your arrival at the location.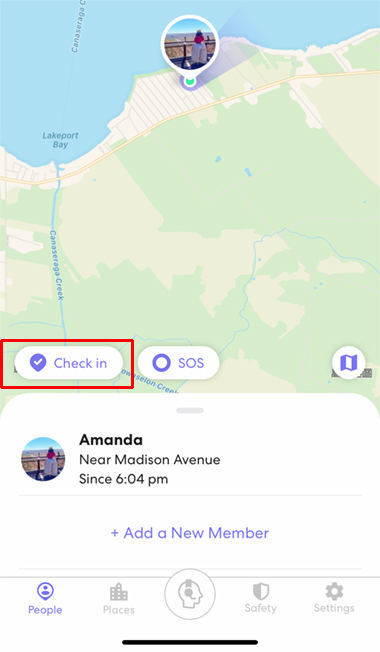 How to set up for your child?
1. Add a Family Member
At this point, you must create the group that you want to monitor your kids. To do this, you must first enter an invitation code that the tool sends you and then click on Create a New Circle. At the bottom of the screen, you can find Invite New Members or a + icon. To send the code to your child phone, select Send Code and enter the child's phone number and tap Send.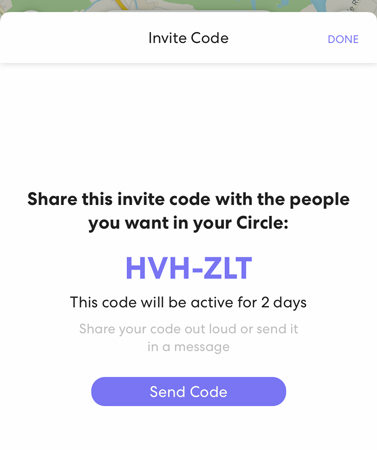 2. Install the app on your child's phone
Follow the link you just sent to you child, and download the app. Once you download and install it, sign up with your name, email, and phone number.
3. Join the Circle
Next, open the Life360 and go to Circles. Then, enter the invitation code sent by you. Once you enter the invitation code, your child will be added to the circle. Now you can locate all the places that your child visits.
Should Parents Track your Child with Life360?
This is one of the topics that we can broadly discuss concerning the perspective of children and parents. When we discuss the influence this app brings to the child, the first thing that comes to our mind is the level of freedom. When parents are constantly monitoring their child's activities, the freedom and the trust level between the child and parent reduce drastically. They always try to turn off life360 to stop tracking their location. This is one of the important psychological factors that parents should consider, especially with their teenage children. To a child, this may seem like an invasion of privacy. Teens and young adults who feel like they are always being watched can develop anxiety issues and suffer from a lack of confidence. Additionally, obsessive monitoring can contribute to feelings of loneliness and make it difficult for young adults to make friends. Part of maturing into adulthood is making mistakes and growing from them. If you are not given a chance to make those mistakes, you never fully develop.
From parents' perspective, we know what it means to worry that your child has not come home when he/she should be a while ago. When unexpected problems arise, teenagers tend to panic and make inappropriate decisions. If the parents connect with the child at that time, many of the problems can be avoided. Since Life360 can pinpoint the child's exact location, parents or emergency services can act quickly in any dangerous situation. Also, the child can utilize the emergency option to notify parents and emergency service via email, text message, or voice mail at any time. These are some features that help the child save their lives, and parents don't need to worry much about it. When a child is driving, parents can discipline their children to break the rules or practice unsafe driving habits. These types of things bring parents and children closer together and protect everyone's life.
Final Thoughts
Although I believe that monitoring a child is usually unethical, there are cases where it would be justified. Suppose a parent has good reason to suspect that their child is suicidal, involved in violent radicalism, or engaged in other life-threatening activities. In that case, the best thing to do is to breach trust, invade privacy and monitor the child. But these cases are the exception, not the rule. Think twice before tracking your kids and especially the psychological influence of the child.