The article outlines what you should do when iTools Virtual Location is not working.
A lot of people have reported that iTools Location is not working and although the problems with iTools can vary, we will address the most common and show you what you can do to fix them.
Let's get started.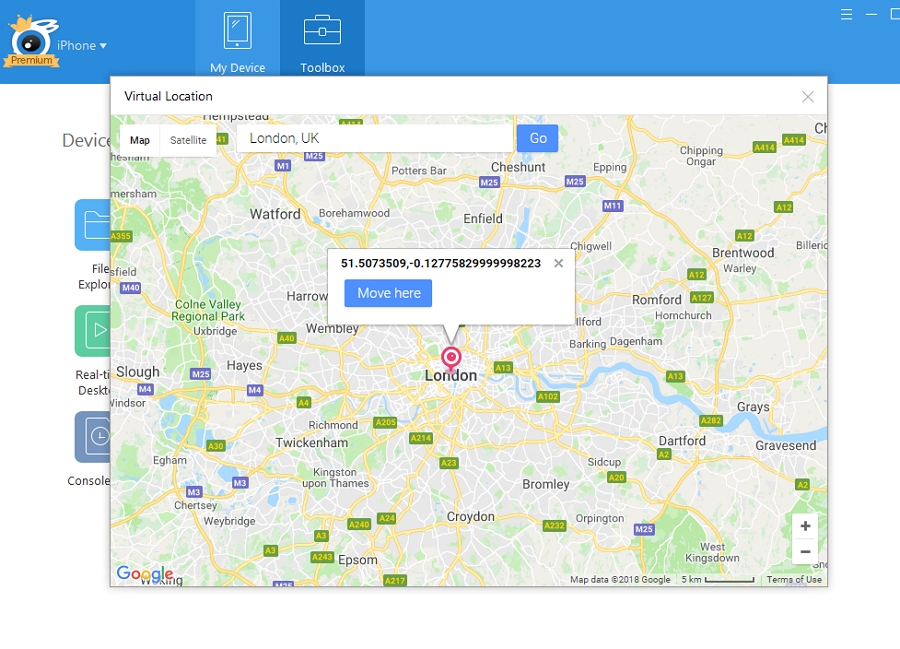 How to Solve Common Issues that iTools Virtual Location May have
The following are the most common problems that users report when using iTools Virtual Location and what you can do about them:
Developer Mode
A lot of people have reported that iTools crashes and gets stuck on the developer mode. When this happens, users are unable to continue using the fake GPS location they may have set up.
The solution to this issue is to update the iOS device. Just go to Settings > General > Software Update to check if an update is available.
Not Downloading
Some users report that even after meeting all the requirements and following all the necessary processes, they are still unable to download iTools on their device.
If you are unable to download iTools on your device, begin by double-checking that your device meets the requirements. Then make sure that you have completed payment for iTools and that your internet connection is sufficient enough to facilitate the download.
The Map Crashes
A lot of users have also reported a crashed map. The program can get stuck on the loading map but fails to display the whole map. This means that you are unable to change your location.
This map issue can be caused by a problem with Google Maps API or an incomplete connection with iTools. If you think that it is Google Maps that has failed, click on the menu (three horizontal bars) and then select "Mapbox."
You should also check to make sure that your connection is stable. If the network you are using is not sufficient, you should consider changing to a better one.
iTools Stops Working
This is perhaps the most common issue faced by many iTools users: the app simply stops working and you are unable to do anything to change your location.
If the app simply stops working, it could be because of a number of unexpected technical issues. You can try to restart the program or if the problem persists, restart the device.
iTools Not Working on iOS 13
Users who have iOS 13 have experienced significant problems with iTools. This problem has persisted despite iTools providing a temporary solution.
One of the ways you can fix this particular issue is to downgrade to iOS 12. If that is not an option for you and iTools still won't work for your device, you should consider using an alternative solution.
Location Won't Move
To use iTools Virtual Location, you just need to provide the desired GPS location data and then click "GO". You will then need to click on the "Move Here" button to move the device to the desired location. A lot of people have complained that sometimes the location fails to "Move" even after they click "Move Here."
This problem is relatively simple to fix, just restart the device and the problem will disappear.
Image Load Failed
This is another issue that affects users with devices running iOS 13. They complain that the program fails to load location images and since you can't see an image of the location, you are unsure if this is the right location.
This is mostly a compatibility issue. You can try to downgrade to iOS 12 or if this isn't an option for you, you can try using an alternative solution.
A Quick Comparison Between iTools and iToolab AnyGo
The following is a detailed comparison of how iTools compares to iToolab AnyGo, the best alternative to iTools:
| Features | iTools Virtual Location | iToolab AnyGo |
| --- | --- | --- |
| iTunes Required | You Need iTunes to use iTools | You can use AnyGo even if you don't have iTunes |
| Compatibility | Works with devices running up to iOS 12 | Supports all versions of iOS |
| Pricing | $125.95 for a Platinum License | $59.95 for a lifetime license |
| Simulated GPS Movement | Doesn't support simulated GPS movement | You can simulate movement between wo spots or a specified path on a map |
Try AnyGo Instead
If iTools doesn't work as expected, then we recommend trying AnyGo. As you can see from the comparison above, AnyGo has a lot of more useful features than iTools, while remaining highly affordable. The following is a breakdown of AnyGo's main features:
Fake location on iPhone without jailbreak: It won't brick your device or install any suspect packages on your device.
It will essentially teleport the GPS location of your iPhone to anywhere on in the world in a single click.
It can also very easily simulate movement between two points on a map, or along a specified route on a map.
Pause your route at any time, anywhere, making the faking location more natural.
It is very easy to use: you can change the location of your iPhone even if you are a beginner user.
It works for all iPhone models and iOS 14.
To use AnyGo to fix change the location on your iPhone, install the program on to your computer and then follow these simple steps:
Step 1: Open AnyGo after successful installation and the connect the iPhone to the computer. Click "Start" and the program will show you a map indicating the device's current location.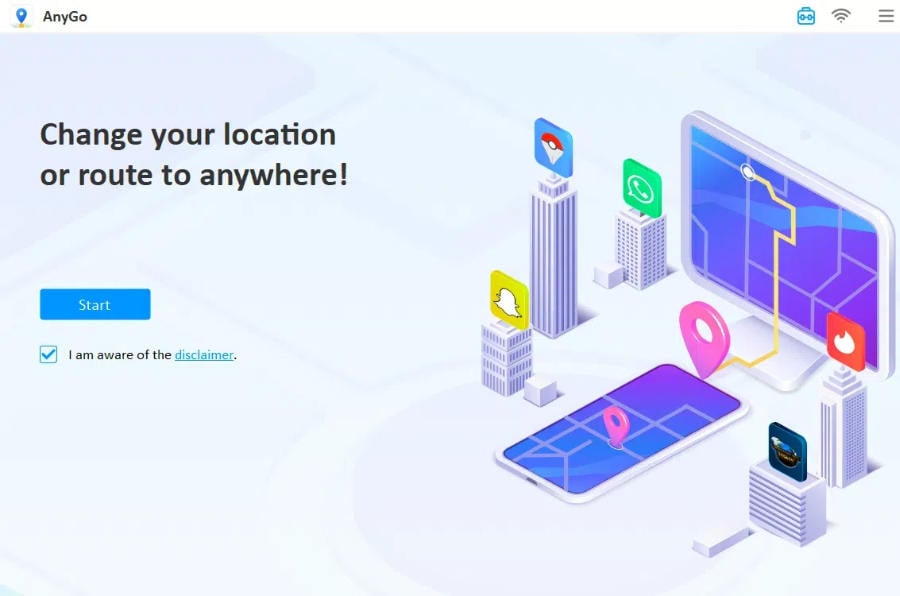 Step 2: To change the location, click on the "Teleport" icon at the top-right corner of the device, enter the exact location you would like to change to and then click "Search."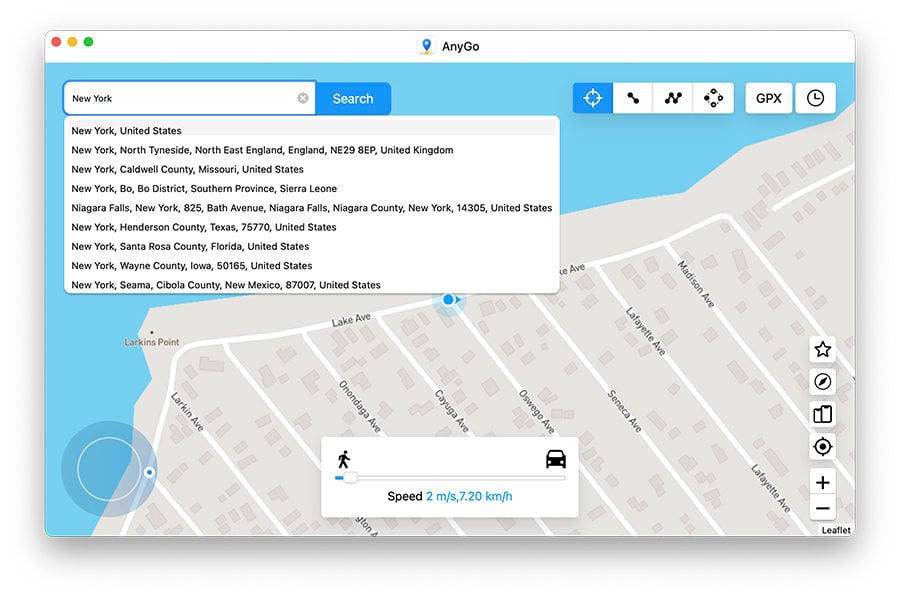 Step 3: You will then see the exact coordinates of the location you have selected. Click "Go" to teleport the device to this new location.