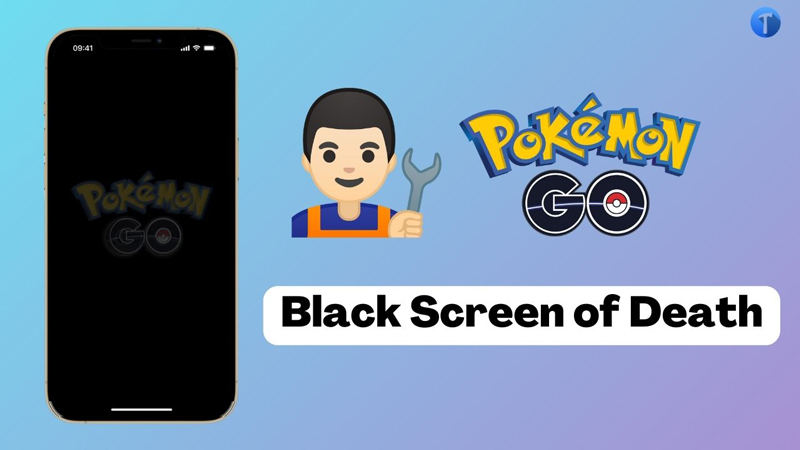 Pokemon Go is a worldwide famous LBS game that needs users to go out and catch rare Pokemon. But users sometimes witness a Pokemon Go black screen which causes your screen to go blank and not be able to see anything. However, you don't need to be tensed because the black screen Pokemon Go issue can be fixed. In this article, we are introducing 5 effective ways to fix the Pokemon Go black screen of death.
What Cause Pokemon Go Black Screen of Death?
Activating battery saver mode on your device is the most frequent cause of a Pokemon Go black screen of death. Due to this feature, your game will hang which also causes black displays and invisibility. For this problem, the general user experience is hampered which is relatively frequent. Some causes of why it occurs are given below:
Accumulation of cache

The majority of which consists of corrupt files are regular and excessive gaming results in cache build-up.

User settings

Including power-saving mode, custom settings and preferences on your phone might cause the issue.

App problems

When users download apk from fake websites, a black screen Pokemon Go issue arises.
How to Fix When Pokemon Go Black Screen of Death?
A Pokemon Go black screen can become very disturbing and irritating for its users. We have listed the five best steps to fix the Pokemon Go black screen for your betterment.
1. Force Quit Pokemon Go App
If your game crashes often and you're not much worried about losing immediate or new data, then this method is helpful for you. Follow the below-given steps to force quit the Pokemon Go app:
At first, you have to leave the game.
To force quit, swipe up on the home screen.
After that try re-launching the game.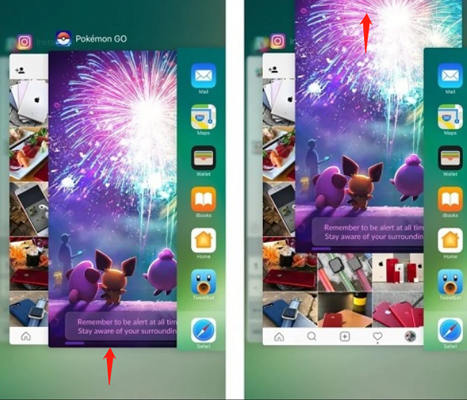 To get rid of the Pokemon Go black screen, this method is effective. For Android, try going to "Storage > Apps > Pokemon Go > Force Stop" if you don't find this option on the multitasking screen.
2. Clear Pokemon Go's Cache (Android Users)
Your Pokemon Go could be crashing because of cache building and corruption for Android users. Follow this to solve the problem:
First, go to "Storage" and select "Apps".
Navigate to installed apps and locate the "Pokemon Go" app.
Then tap and choose "Cache".
Select "Ok" after clicking on "Clear Cache".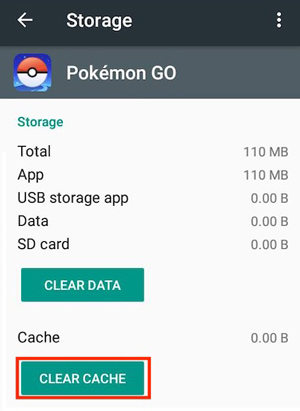 Your cache will be deleted and then your app should work well. The cache can slow down your game and affect performance. If you clear it often, it is beneficial for both your app and device.
3. Turn Off GPS on Your Phone
You can also try toggling the GPS setting on your phone off and on to get rid of the Pokemon Go black screen after the Niantic logo.
For iOS Users
Navigate to "Settings > Privacy > Location Services" and then toggle the "Location Services".
For Android Users
Navigate to "Settings" and then scroll down to the "Location". Once you are done scrolling to the location after that disable and enable it.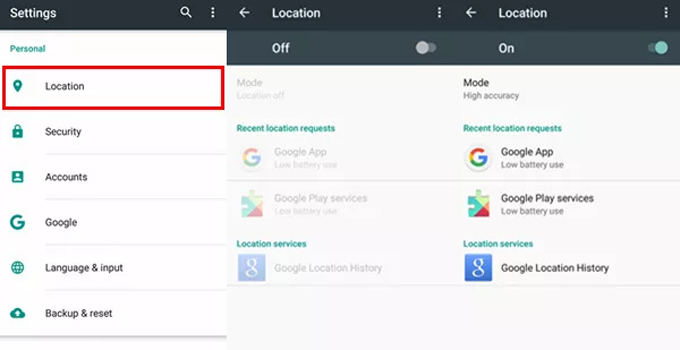 4. Update Pokemon Go to Latest Version
Users that face Pokemon Go black screens do not have the latest version of the application on their device most often. Follow the below-given steps to update Pokemon Go to the latest version:
At first, navigate to your play store or app store.
Then search for "Pokemon Go".
Tap on the "Update" button.
You will have unlocked so many new functions and features after updating and then your game will run smoothly.
5. Reinstall Pokemon Go
By either of the steps, users do not find any success in removing the Pokemon Go black screen rarely. The only unfortunate option will be reinstalling the game in that case. To reinstall Pokemon Go, follow the below-given steps:
At first, uninstall the app.
From the Play Store or App Store, install the game again.
By using your credentials, log into your game.
With all Pokemon intact, you will be taken to your trainer account hopefully.
Tips and Tricks: How to Play Pokemon Go without Moving
Are you tired of spending hours on foot searching for rare Pokemon, especially the shadow Pokemon everyone has been talking about? Then we got the perfect saviour for you named iToolab AnyGo. To fake your location and teleport to any place on earth in seconds, iToolab AnyGo is an excellent GPS spoofing software. You can easily simulate walking, cycling or driving at a fixed or variable speed with this program. This program prevents apps from tracking your location and also hides your location without anyone knowing.
🏆 Key Features:
✅ Play all LBS games such as Pokémon GO at home without moving.
✅ Simulate walking, cycling or driving at a fixed or variable speed.
✅ Pause and resume your movement at any time.
✅ Check Cooldown Timer for the next action on Pokémon Go.
Video Tutorial
Step 1 Connect the iPhone to the computer after installing iToolab AnyGo. Once you are done connecting, tap on "Start" in the program's main window.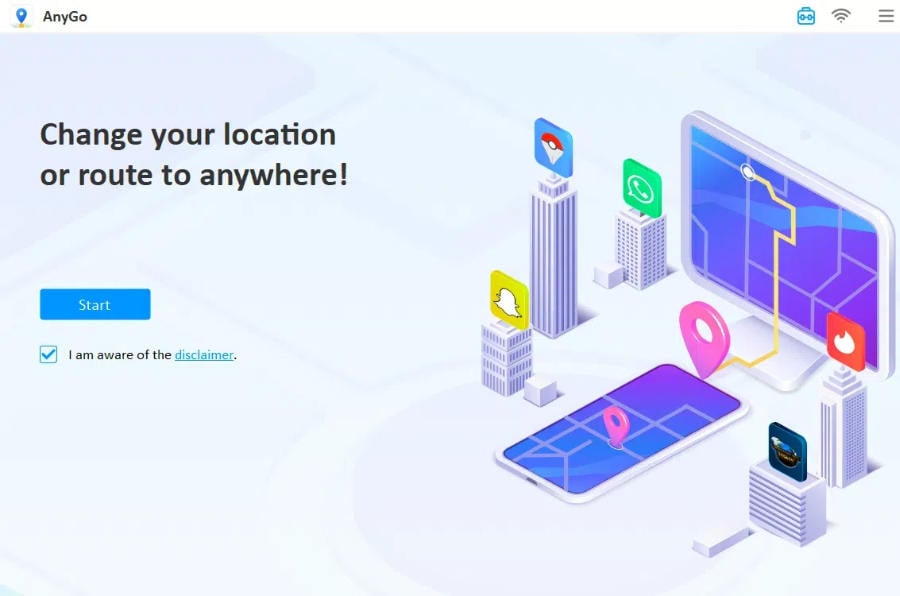 Step 2 On the next page, a map will appear where you can see your current location. You can enter the location you would like to teleport to by clicking on "Teleport" and then tapping on "Search".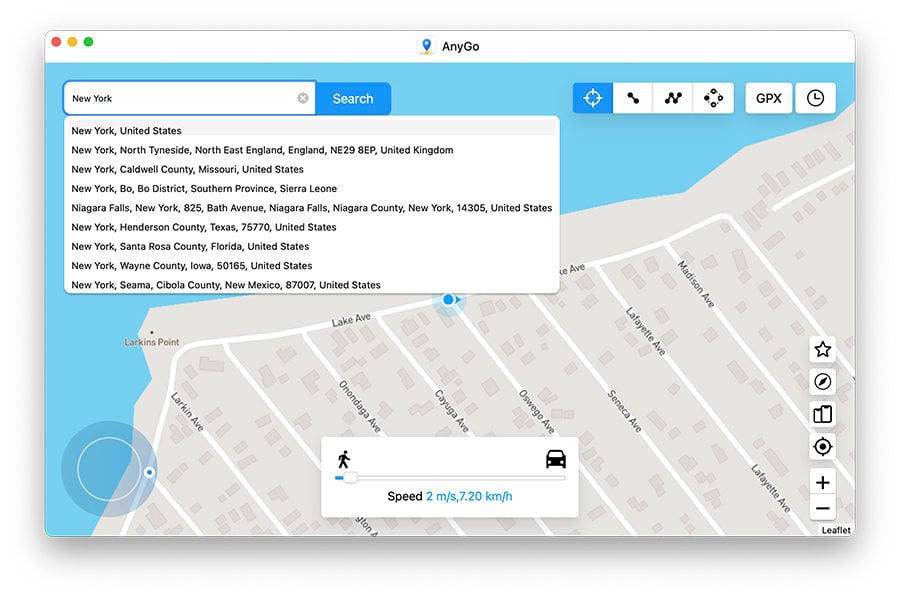 Step 3 Tap on "Go" to teleport once you get the correct location on the map.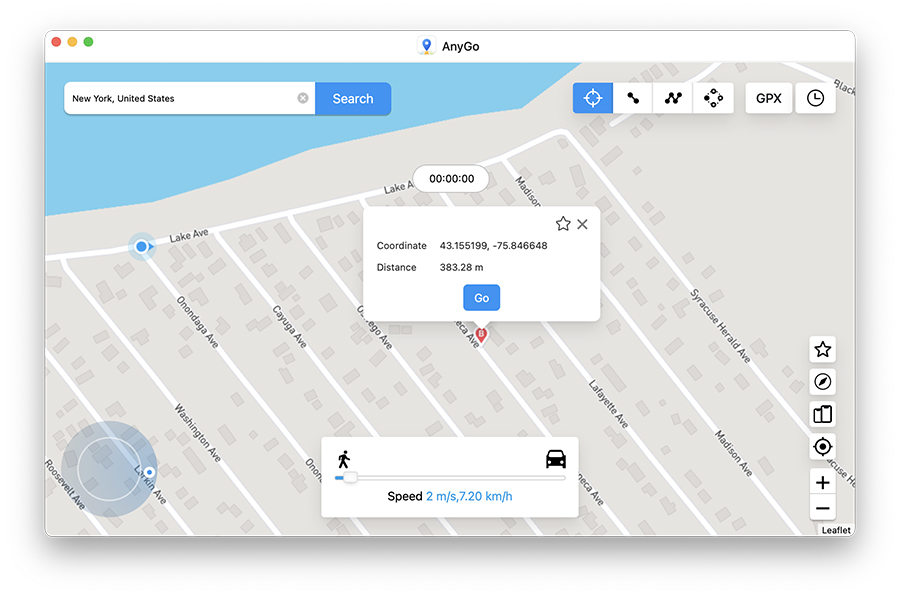 Conclusion
Now you will be able to say goodbye to the days when Pokemon Go black screen prevented you from enjoying the game fully. Your Pokemon Go gameplay will surely skyrocket to the highest with wonderful tips and the best spoofing app. You can use iToolab AnyGo to spoof GPS location without giving a second thought. This tool provides you with a safe and sound teleport to any location all over the world.
Simply copy and paste the following code before purchasing iToolab AnyGo to get 10% off the original price:
iToolab AnyGo Coupon 🛒🛒🛒
10% OFF iToolab coupon code for iToolab AnyGo
-10% 100%