"What are the current raids in Pokemon GO? I have heard that a single player can not perform Pokemon GO current raids. If that is so, then what can I do to complete the activity?"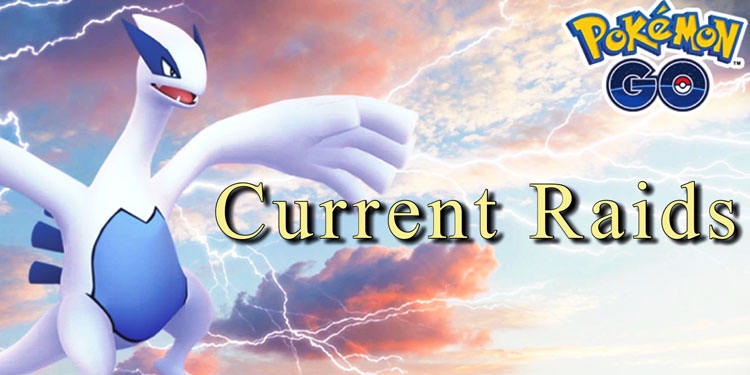 Pokemon GO current raids are a fun new in-game activity offered to the players to defeat a powerful Pokemon in a gym. If you wish to learn more about the current raid bosses in Pokemon GO, read this complete tutorial to learn handy tips.
What Are Pokemon Go Raids And How Do They Work?
Pokémon Go is a great game for anyone who wants to catch 'em all. If you participate in Pokémon raids current raids, the challenge of your favorite Pokemon will be turned up. Besides, there are plenty of rewards on offer! Moreover, you can find out what kind of creature defeated you – making this an excellent way of tracking down unique creatures like Mewtwo or Lugia.
You can participate in raid battles by visiting gyms and getting a special pass only available once per day. Higher-tiered raids have the opportunity to reward you with an ultra-rare Pokémon, so it may be worth checking them out! According to various Pokemon GO game experts, there is no better opportunity to get legendary Pokemon than Pokemon GO current raids.
For Pokemon who feel unprepared about the said event, check out the second half of our guide on how the whole thing works.
What Are Pokemon Go Current Raids?
This section will disclose all the current Pokemon GO raids happening where all players can participate.
Mega Raids in Pokémon Go
Mega raids were introduced back in 2020, along with Mega Evolution. The mega raids are in a league of their own as the players will get to see unique Mega Pokemon that usually receive a stat boost after every battle. Previously, we had the opportunity to witness several Mega Pokemon simultaneously. However, since June 2021, there will only be one Mega Pokemon during the current Pokemon GO raids.
After each mega raid, the players get Mega Energy, a resource to mega evolve one's Pokemon. The quicker you complete the raid, the more Mega Energy you will receive. Moreover, you must complete these current Pokemon GO raids with your friends.
This September, the players will see the following Mega Pokemon while raiding:
Mega Slowbro – Mega Raid guide with more than 3 trainers
Mega Houndoom – Mega Raid guide with over 2 trainers
Five Star Raids in Pokémon Go
When a player successfully beats the Five Star Tier, they will be given access to exclusive moves that can only really help them in battle. The first two weeks of September is when this event goes down, and you're guaranteed an appearance by one of three Legendary Pokémon:
Mesprit, which appears over Europe, Middle East, Africa, and India
Uxie will make its appearance in the Asia Pacific
Azelf will appear in the Americas
There are some other great rewards available, like items, so make sure not to miss out on them if possible because these events don't often happen at all.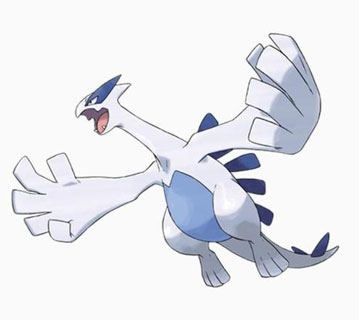 Three Star Raids in Pokémon Go
Three Star Raids are a series of simple battles. You can quickly do them with just one or two fellow Pokemon GO players. Moreover, these raids are worth the XP you earn in them. The current roster of three-star Pokemon includes:
Alolan Raichu with 2 trainers
Metagross with just 2 trainers
Wobbuffet with 1 trainer
Medicham with more than 1 trainer
One Star Raids in Pokémon Go
If a player wishes to go for raids solo, they can easily conquer Pokemon with one-star raids. Many easy to get Pokemon, such as Staryu, Chimecho, Espurr, Inkay, and Bronzor, are available for the current raid bosses.
How Do I Catch Current Raid Bosses?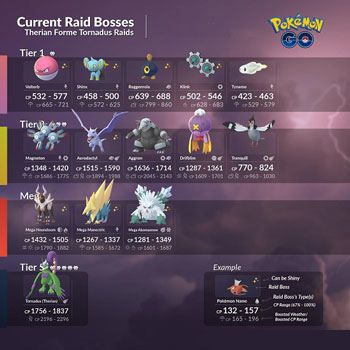 If you are having trouble catching current raid bosses in Pokemon GO, then check out the tips stated below to complete the task efficiently:
You can use Razz Berries or Golden Razz Berries to gain more experience and catch the current raid boss.
Then, observe the raid Boss' movement on the map. Additionally, note down the attack patterns to get them easily.
Use a Premiere Ball, and use it in a circular motion before releasing. Such a maneuver increases the chances of catching the raid boss.
An excellent throw is a key to catch the raid boss. So, ensure to time your throw!
Bonus: Catch Current Raid Bosses QuicklyBonus: Catch Current Raid Bosses Quickly
Specific areas of the Pokemon GO offer unique raid bosses for the players to catch. You can jump off to such locations without the makers of Pokemon GO noticing by using iToolab AnyGo. The location spoofing application can teleport your iPhone to any region you want so that you can add new friends and catch current raid bosses without any hassle.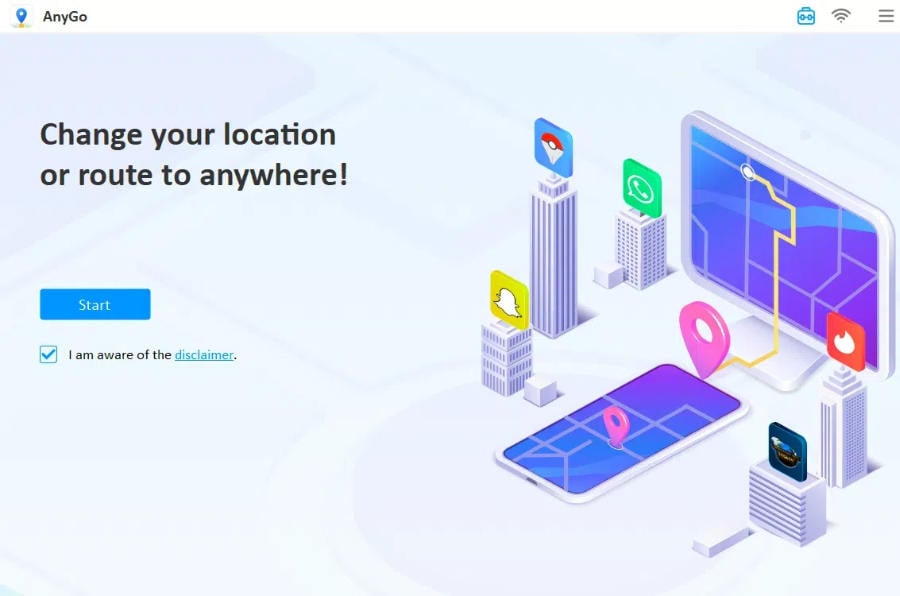 The software is easy to use and offers the Added Cooldown Timer function to prevent you from teleporting frequently. It works on all iOS versions and runs efficiently on Windows/Mac systems.
People Also Ask about Pokemon Go Current Raids
Still have trouble getting your head around Pokemon GO current raid? If yes, we have this FAQ section arranged specifically for you!
Why no more four and two-star raids in Pokemon GO?
It was getting a bit confusing for players to comprehend the utility of Pokemon GO raids completely. It was the reason why the developers combined the four-star raids with three-star raids and the two-star raids with one-star raids.
Q2: How do I get premier balls?
You can only earn premier balls by defeating the raid boss, giving it damage, or raiding with a friend.
Q3: How to get Raid Passes in Pokemon Go?
You can earn a Raid Pass each day by going to a gym and spinning the Photo Disc. Moreover, the game offers you to purchase a Premium Raid Pass from the in-game shop.
Q4: What are Mega Raids?
Mega raids are used to gain Mega Energy and Mega Pokemon.
Conclusion
Pokemon GO current raids and catching Mega Pokemon brings a unique flavor in Pokemon GO and enables the players to enhance their gameplay. This article has discussed the current raids in Pokemon GO and how to make the whole process easy using iToolab AnyGo. So, what are you waiting for? Start catching Mega Pokemon with your game buddies using it.