"Is there any way to access the Pokemon Go PokeStop map? If yes, how to find the PokeStops near me?"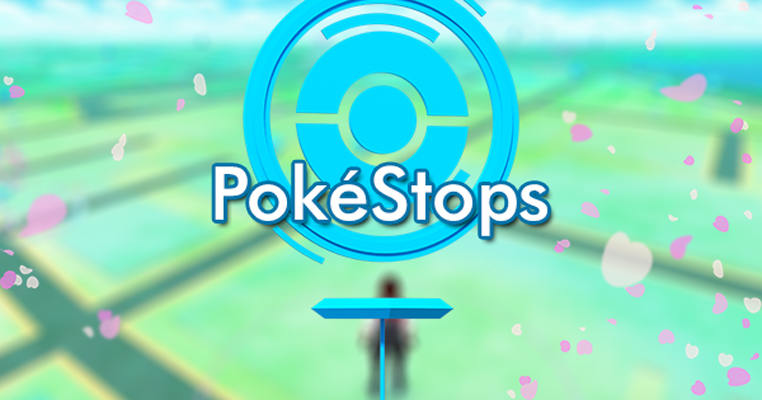 The popularity of "Pokemon Go" has been on an upwards trajectory for the past few years. With all these new players, it's easy to find a Pokestop anywhere in your area–and that means more Pokemons! The best part about using the map is knowing where each one will be located at any given time so you can head straight there without wasting missed opportunities or getting lost along the way. Here, we will share everything essential related to the Pokemon Go Stops map.
Is There A Map of Pokestops?
Officially, there is no such map of PokeStops offered by Niantic on Pokemon Go. However, you can access third-party platforms to learn more about the PokeStops available and accessible in your area. Using such services, you can quickly gain rewards and catch your favorite rare or legendary Pokemon.
Still, it is quite a hassle picking the right Pokemon Go PokeStop map. The majority of such services are either outdated, have security issues, or are incredibly complicated to use due to a choppy interface. For that reason, we recommend going through the next section of this post, which will help you choose the best PokeStop map in 2021-2023.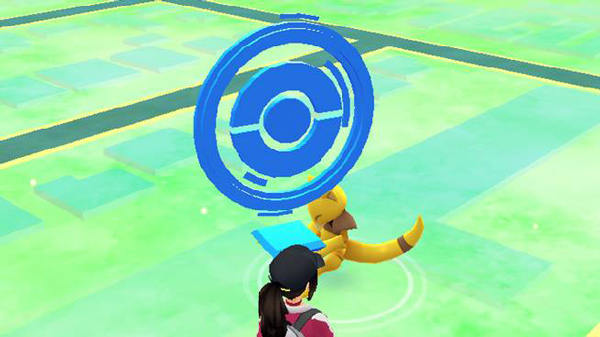 How to Select The Best Pokemon Stop Maps?
Maps are the best way to navigate your journey through Pokemon Go. Besides, we have already discussed that there are several platforms available related to the Pokemon Pokestop map. Still, before picking out which Stop will be perfect for any concerning reason, consider these things in mind:
Security – Most notably, make sure the PokeStop map platform is secure, so there's no harm done towards your iOS device. It is also key that such PokeStop maps are regularly updated to keep up with the online security threats.
Intuitive – Third-party platforms managed by the community are often challenging to navigate. It is vital for them to be user-friendly as most players/trainers do not have much technical know-how.
Free and Accessible Everywhere – Such maps should be free of cost as most players simply cannot afford expensive tools. Moreover, the Pokemon Go Stops map needs to be available across all regions and countries, given that Pokemon Go is a global game.
Accurate – The PokeStop map predictions may not be that accurate. The resource should provide the exact coordinates and address of the PokeStops so that users can find their way there with ease.
What Is The Best Pokemon Map?
Below is the list of the top-rated and frequently updated Pokemon Go PokeStop maps that you can use to play the game conveniently.
1. PoGoMap
The most comprehensive Pokestop map is easily accessible with PoGoMap. You can zoom in or out to find where any given PokeStop is located. You can also search by area for detailed information about which location the Pokemon will spawn.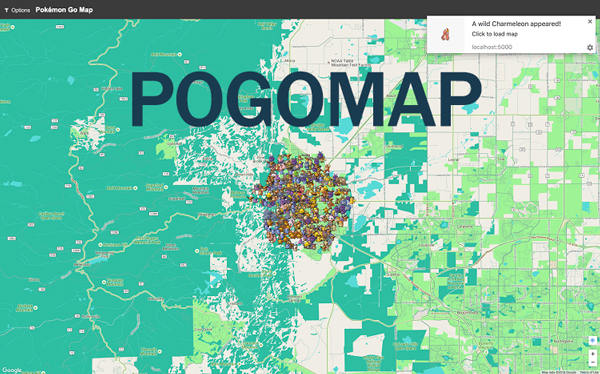 2. PokeMap
Pokestop maps are a great way to find new places and convenience stores that sell poke products. One of the most popular websites for these purposes is "PokeMap," which generates thousands upon thousands of stops around your area!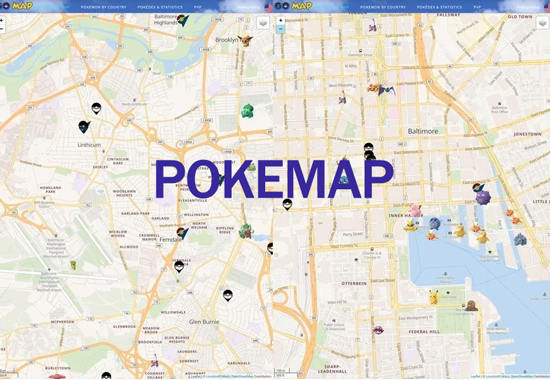 3. Pokelytics
Pokelytics is a uniquely designed Pokemon Go PokeStop map that comes with an extensive database to help you find your way around. The colors on this Pokemon Go Pokemon Tracker make it easy for people who are trying to locate different types of landmarks, like raids or spawning locations, not just stops along the road.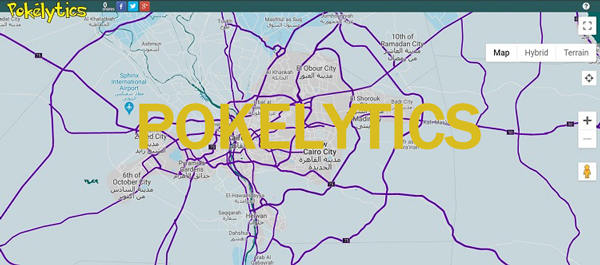 Advanced Tool to Find Pokemon Go Pokemon Stops without Moving Location
Though the concept of Pokemon Go is intriguing as it gives you a feel of becoming a real-life Pokemon trainer, the game gets boring after playing a while. If that happens, the logical solution is accessing suitable tools to enhance your gaming experience. A spoofing tool like iToolab AnyGo to catch Pokemon in another part of the world is among such utilities.
AnyGo offers you to jump to any region you want and visit the PokeStops in that part to catch Pokemon. Moreover, the tool lets you access the Pokemon Go PokeStop map to gain rewards quickly. If you wonder if your iPhone is compatible with AnyGo, you are in luck as it supports the latest iOS 15 and later.
Spoof GPS Location on Your iPhone/iPad
Works well with LBS games and apps such as Pokémon GO.
Multiple modes to fake GPS movement.
Simulate walking, cycling or driving at a variable speed.
Spoof location of multiple iPhones simultaneously.
Follow the instructions below to understand how to use the AnyGo to navigate the Pokemon Go PokeStop map:
Step 1: First, connect your iPhone with the desktop. Next, install AnyGo on your system, and run it before clicking Start.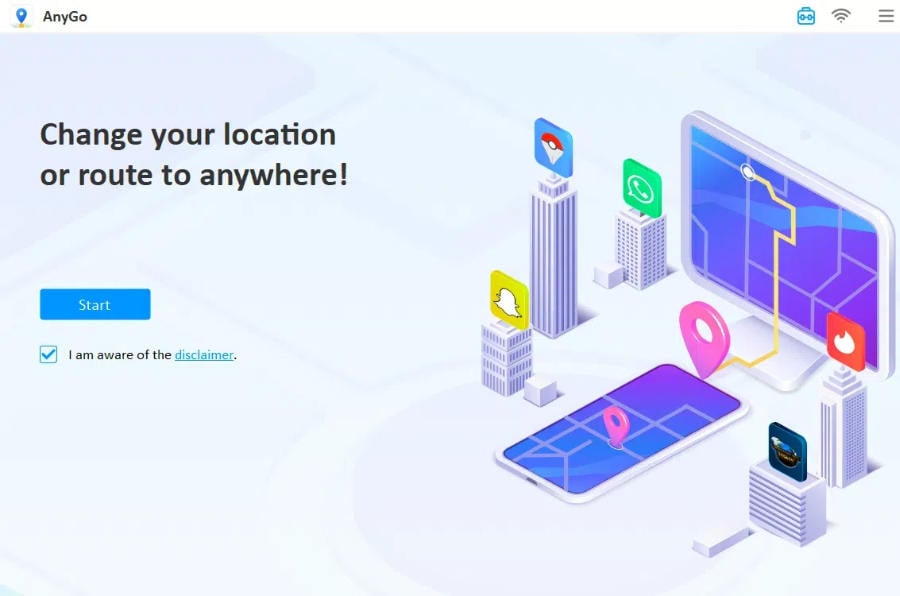 Step 2: Click on the Centre On button from the interface to adjust your iPhone's current location.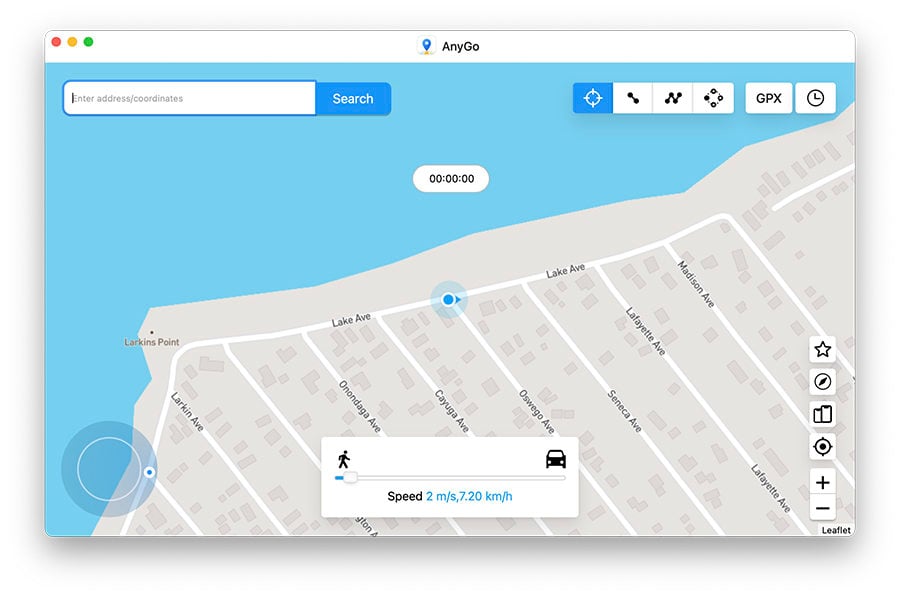 Step 3: Click Teleport and access the Search Bar to enter which section of the Pokemon Go PokeStop map you aim to visit. Press Search to access that spot.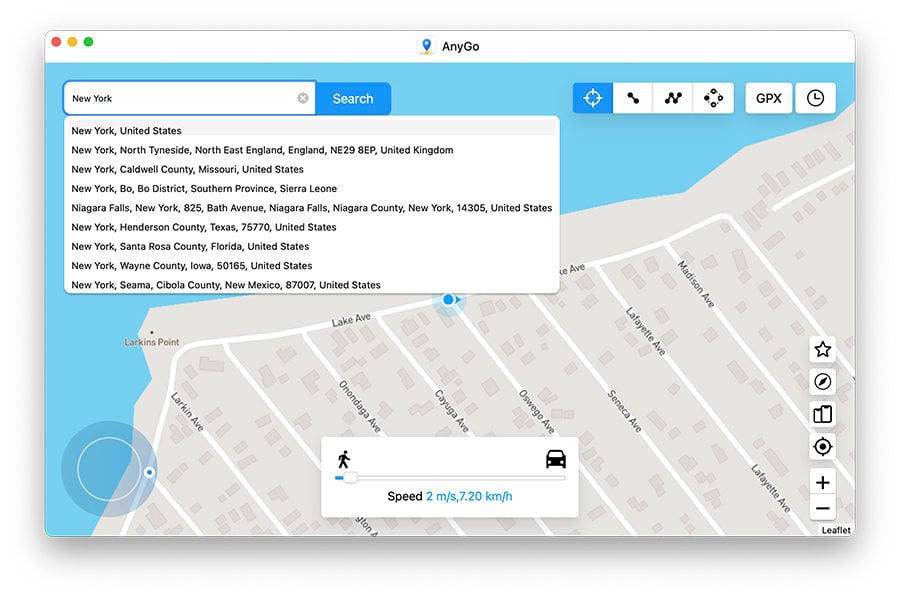 Step 4: Finaly, click on the Go button to teleport. And you will in a new place on Pokemon Go. Now you can find the Pokemon Go PokeStop near you.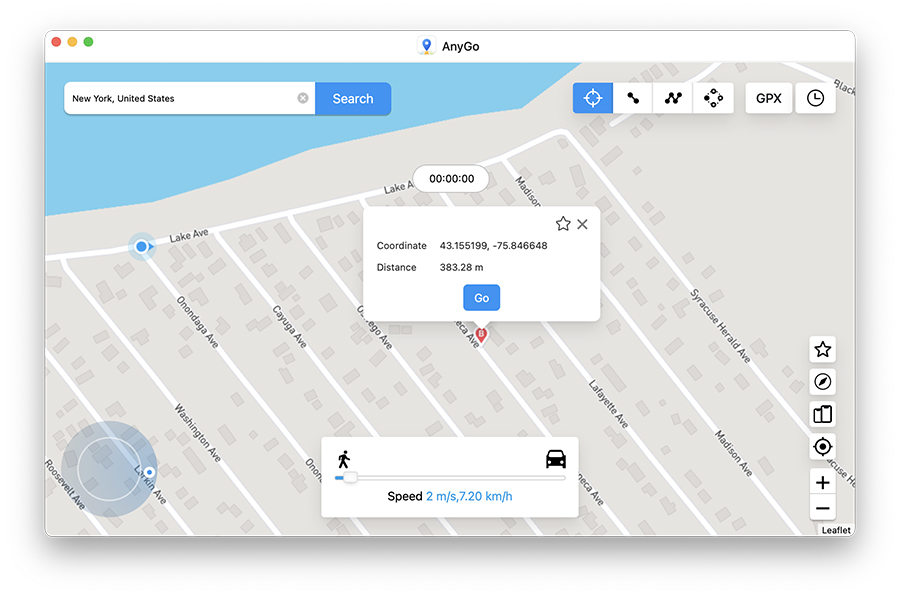 The Bottom Line
As you can see, there's much info in this post about Pokemon Go Pokestop maps. You can access any service according to your requirements. However, as soon as you learn about the best PokeStops in your area, we recommend using iToolab AnyGo, which will make the whole gaming experience worth your while.