"What is Pokemon GO season? I have heard that players can avail various features and resources during the new season in the game. How can I catch them?"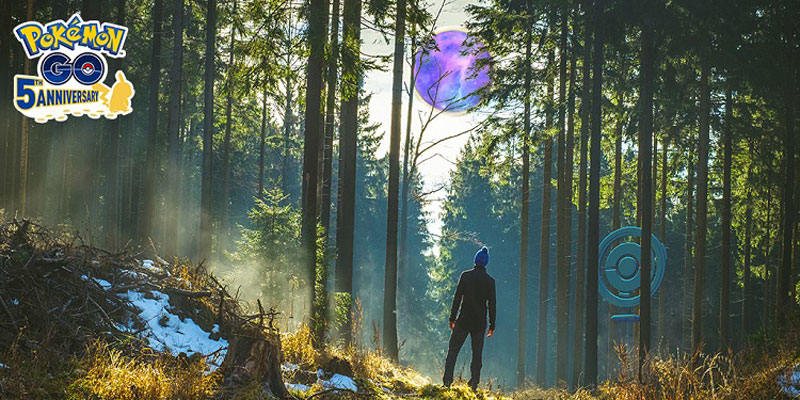 The Pokemon GO game offers the players v seasons, various spread out across 3 months each. Each season comes with seasonal Pokemon attributes, events, and new accessories to provide the players more experience and fun. If you have no clue about Pokemon new season or how to catch new Pokemon, this post is just for you.
So, let us begin!
What is Seasonal Pokemon?
Seasons are 3-month long themes that play out in Pokemon GO. They were first implemented in December 2020 as part of the Go Beyond update. Each Pokemon new season affects gameplay by having unique spawns, hatches, raid bosses for the Northern/Southern Hemisphere.
Moreover, the players get increased evolved pokemon spawn rates, boosted Stardust for specific evolutions, meg raids appearing during seasonal rotations. Besides, special events match the theme of the season during the three months.
The names of Pokemon all seasons are as follows:
Pokemon GO Season of Mischief in 2021
Pokemon GO Season of Discovery in 2021
Pokemon GO Season of Legends in 2021
Pokemon GO Season of Celebration in 2020
What is the Season of Discovery in Pokémon Go?
The Season of Discovery in Pokemon started on the eve of Summer on 1st June 2021 and ended on 1st September. It is the third in-game time season to occur in Pokémon Go. During the Season of Discovery, you can expect different Pokemon spawning depending on which hemisphere you're located in.
Moreover, the game features new mega evolutions. Furthermore, there are bonuses and unannounced events such as double XP for completing a research breakthrough or field research tasks. Like in previous seasons, various unique Pokemon appeared more frequently based on the location of the player.
If you are living in the Northern Hemisphere, you might have found the following spawns:
Deerling
Torchic
Treecko
Mudkip
Sableye
Scyther
Staryu
Alolan Diglett
For Southern Hemisphere players, the below-mentioned spawns were available:
Chimecho
Turtwig
Shellder
Alolan Sandshrew
Piplup
Chimchar
Cubchoo
Lickitung
What is the Current Pokémon Go Season?
The fourth Pokémon Go Season, the Season of Mischief, is here. The event started on 1st September 2021 and will proceed till 1st December 2021. The mischievous Pokemon Hoopa is back for more mischief. It was transported along with a few other Sword & Shield Pokemon early this season, such as Zacian and Zamazenta.
During this time, players can complete special research line encounters involving Hoopa throughout their gameplay experience. Meanwhile, they will also encounter them at Psychic Spectacular events or during Fashion Week like usual. Moreover, Team Rocket's boss Giovanni goes missing as well throughout it all.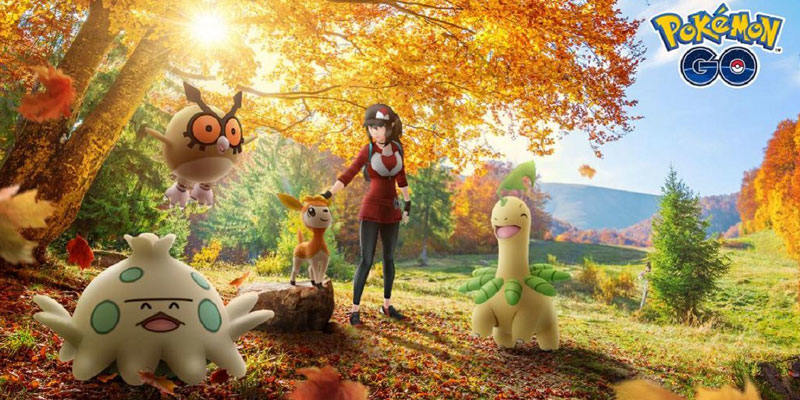 Besides, this season is an excellent time for those who love some in-game change. This season will also be different from what you're used to as it coincides with both Autumn in Northern Hemisphere and Spring in the Southern hemisphere.
Furthermore, Deerling and Sawsbuck will transform themselves into flowers according to real-world seasonal changes. Additionally, some other Pokémon can only be found during this season!
For Northern Hemisphere players, these Pokemon will spawn during the season:
Jigglypuff
Slowpoke
Chikorita
Cyndaqui
Totodile
Bidoof
Deerling (Autumn)
The following Pokemon will spawn for Southern Hemisphere users:
Clefairy
Roserade
Snivy
Tepig
Oshawatt
Tympole
Deerling (Spring)
Smart Tips: How to Spoof Location on Seasonal Pokemon?
Suppose you're living in the Northern Hemisphere, and you wish to catch the spawns of the Southern region. In that case, what would you do? The simplest solution is downloading iToolab AnyGo on your computer and spoof your iPhone's location to any part of the Southern Hemisphere to catch Pokemon. Moreover, you would witness the best of both regions with the software.
If you are wondering whether Pokemon GO would notice your activity, then the answer is NO! AnyGo's Cooldown Time features will automatically remind the players not to change their location too often. This way, no one will suspect a thing, and you will be able to play Pokemon GO with ease.
Here is how you can catch seasonal Pokemon with iToolab AnyGo:
Step 1: Initially, attach the iPhone to your desktop with a USB cable. Now, run AnyGO, and click Start.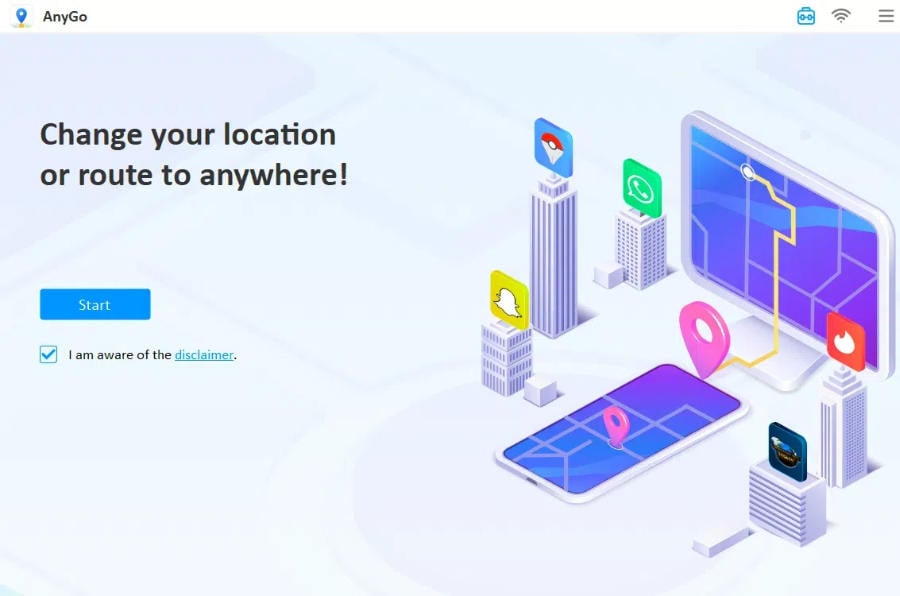 Step 2: The tool will display your current location. Ensure that it is correct. If not, click on Center On to adjust it.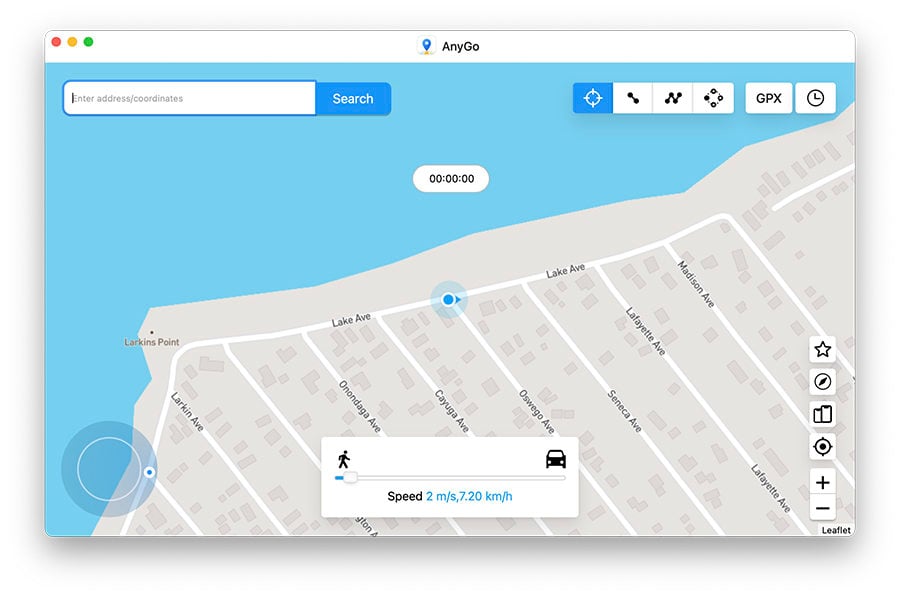 Step 3: Afterward, hit Teleport and enter the location you wish to visit virtually to play Pokemon GO before hitting the Search tab.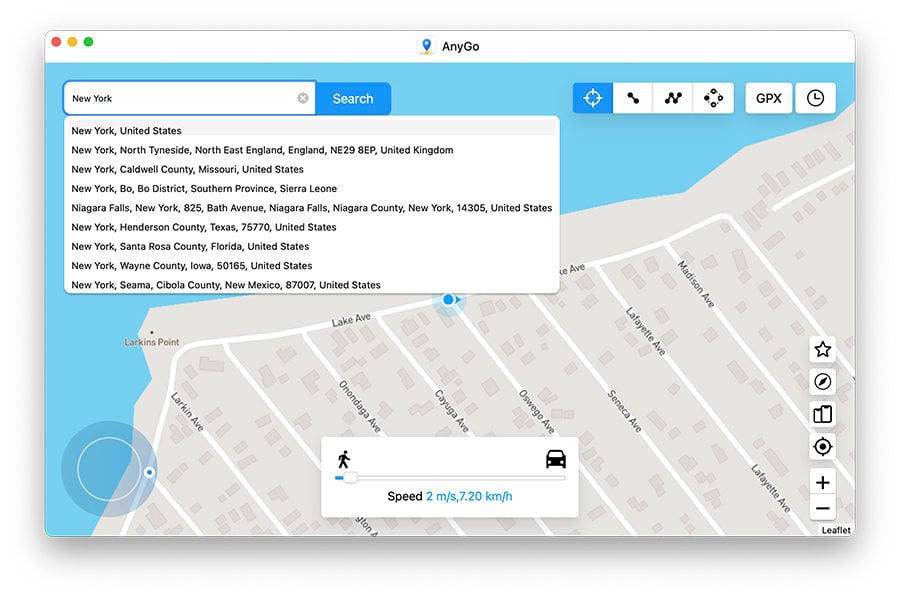 Step 4: Once, AnyGo records your new location, press GO to teleport there and catch your favorite seasonal Pokemon.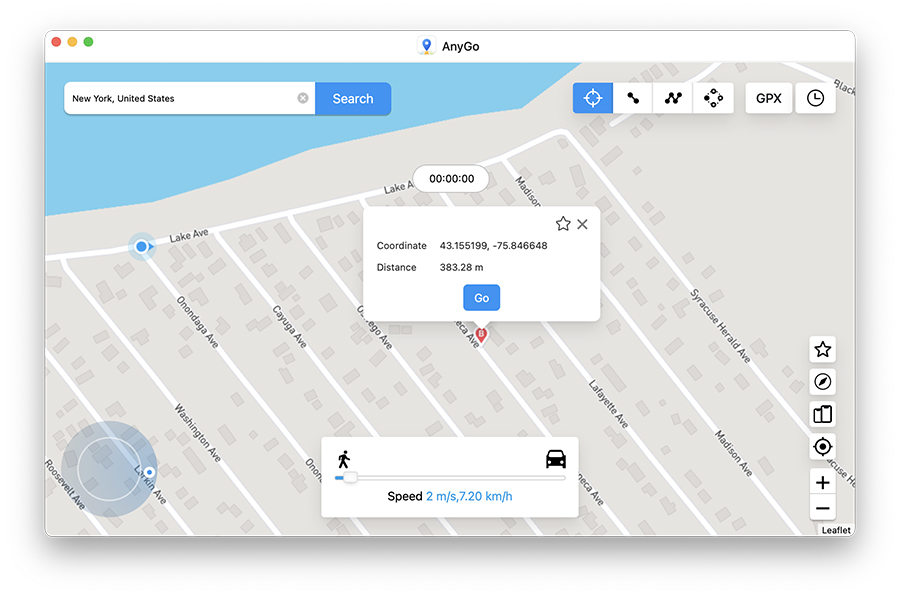 Some additional attributes of the tool include managing the walking speed, changing multiple iPhone locations at once, and importing popular game routes. Furthermore, AnyGo is available on the latest iOS and compatible with all modern Windows/macOS versions.
Hot FAQs about Seasonal Pokemon
Now, if you are still a bit confused about the Pokemon new season or its attributes, then this FAQ is specifically for you.
Q1: How will the seasonal change affect Pokemon GO?
The new season affects the game's player-versus-player mode, called the GO Battle League.
Q2: What do Seasons change in Pokémon GO?
The four different times of the year, Pokemon GO brings new content for trainers to enjoy. Each season changes what kinds of Pokémon can be found in the wild, which ones hatch from Eggs and how often you'll see certain Mega Evolved Pokémon take part in a Raid Battle.
Q3: How do Pokémon Eggs change with Seasons?
Once a season, new seasonal Pokémon hatch from eggs. Eggs collected in the northern hemisphere and southern are no different.
Conclusion
See how fun Pokemon GO becomes during the season change. Now you know all about the new and previous seasons and catching Pokemon spawns or participating in Mega Raids. However, if you wish to visit the other hemisphere and check out their seasonal Pokemon, there is no better choice than iToolab AnyGo.