We are in a world where we regular hear the terms like "tracking someone" and "GPS location". And indeed, they are quite normal. With the advancement in technology, to find someone's place has become a piece of cake now.
However, when you're private person and don't want to be tracked down always, this article is certainly going to be helpful for you.
We are going to discuss the mock location apps for both Android and iOS, that will not only help you to fake your location but play location based games like Pokemon Go as well. Without wasting any more time, lets hop onto our main ground.
Select Mock Location Apps for iPhone
1. iToolab AnyGo
iToolab AnyGo as the name suggests, lets you go anywhere but yes, virtually! It is the most high-tech application as of now. You can just type the coordinate of the location where you want to teleport your location, and with just one single click you will be teleported to that street & location. This app is so powerful that using this app you can access any video or any application from any country.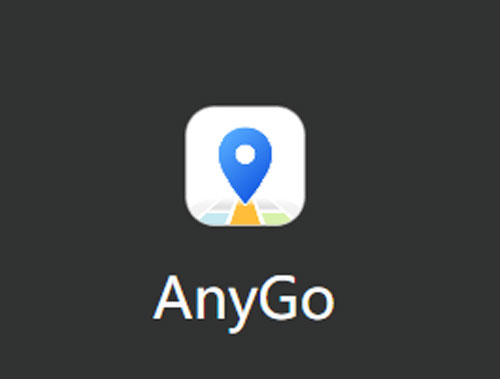 2. Location Faker
Location faker is a mock location app for iPhone users, which allows you to imitate your location. This application will change the whole location of your device. Now even if you want to check it on Google Map or verify your IP location, your location will be shown somewhere else. You can even send fake location on WhatsApp, Instagram, iMessage, email, and whatsoever. This app is available for free on App Store so you can give it a try anytime you wish to. All you need to do is search for any desired location, and select it to change your current location.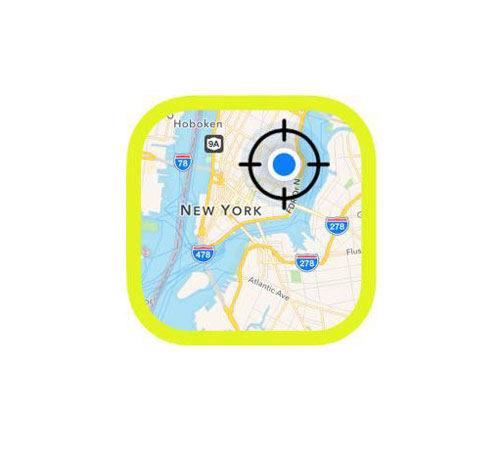 3. iSpoofer
iSpoofer is one of the most renowned applications in the market because of its dope feature. This application is a boon for Gamers who like to play games based on GPS, and location. iSpoofer allows you to change the location even on the GPS. It means that even if you walk in your room, the map will show you are walking on the street that too in some other country. Isn"t that crazy? Well, if you are a game lover, you"re definitely going to download this App. You can find this app on the official website of iSpoofer, this app is available for both Mac and iPhone.
iSpoofer is not working now. you can check iSpoofer alternatives here.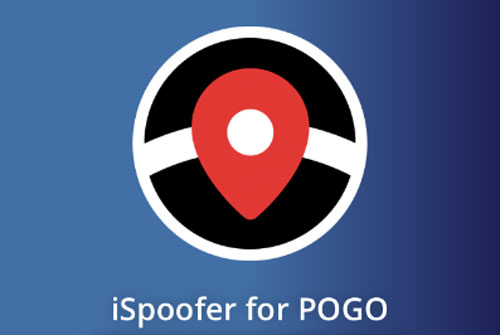 4. My GPS Coordinates
My GPS Coordinates is again a sick mock GPS location app for people who have field jobs or have to send location every now and then. This application pulls out the exact location where you are standing, and will show you in the form of coordinates. You can even take a screenshot or share the current geographical location with your friends. Not only this you can export the data in GPX and KML format on your phone so that you can use it further in future. The UI of this app is so simple that you don"t even need any sort of guidance.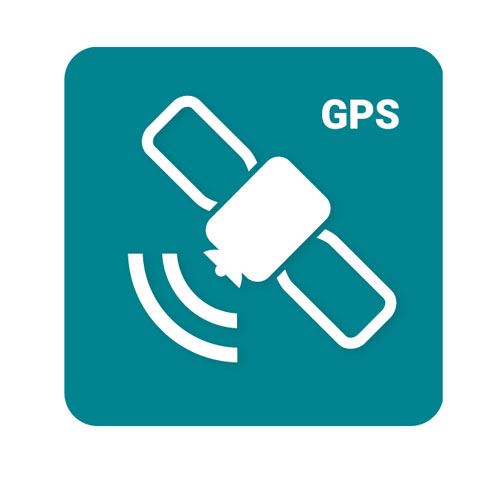 5. Sygic GPS
Sygic GPS is one of the most advanced GPS navigation apps for iPhone users. Using this application, you can watch any map of the world without even having an internet connection on your Phone. Suppose you are running late for your meeting and you cannot afford traffic on your way, this application comes into play it will tell you where you can see more traffic and the open road. Overall, this app is a bundle of navigation & map application.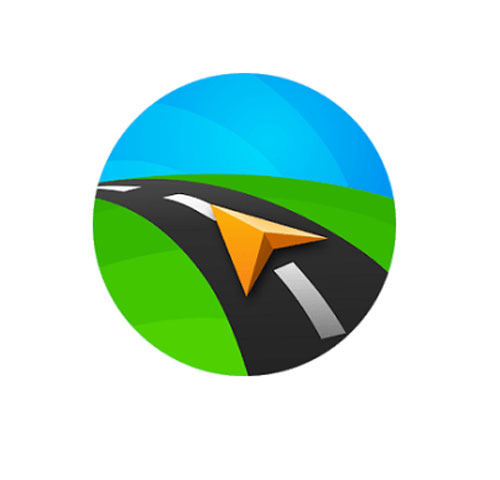 Select Mock Location Apps for Android
1. Fake GPS Location – GPS JoyStick
You might be wondering why the name of the navigation application is Joystick. The feature of this mock GPS location application is as same as its name. Using this application, you can not only change the current location of your phone but also you can move in the direction you wish to use the joystick. You can easily fake your location using 3 customized speed of the joystick that will show your location more realistic.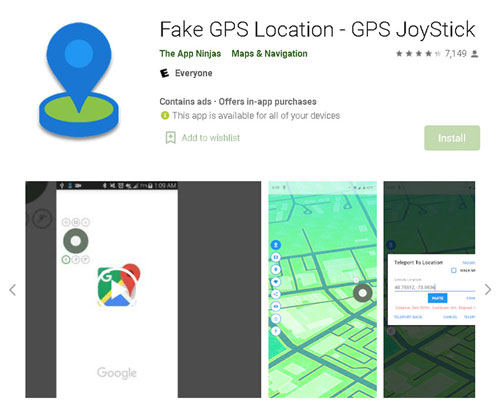 Pros:
Gives you realistic GPS values, by joystick function.
Great mock location apk with lots of features
Cons:
Sometimes fails to detect exact location
2. Fake GPS location: Lexa
Fake GPS location by lexa is another mock location apk for Android as the other apps mentioned on the list. Using this application you can teleport anywhere in the world with just two clicks. All you need to do is select the desired location where you want to teleport and boom you are teleported.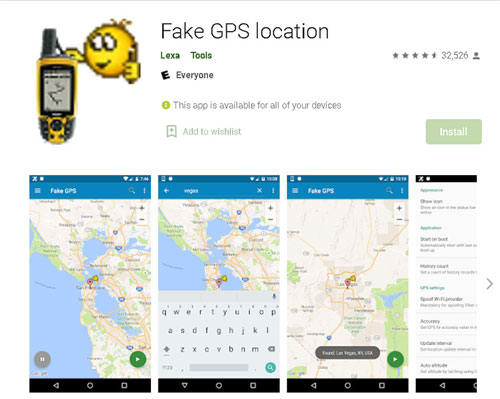 Pros:
One of the best apps to fake location
Works for rooted and non-rooted devices
Cons:
Your last location will be locked even after uninstalling this app
3. ByteRev
Fake GPS by ByteRev is a mock location app for Android that can be used to test or develop the scenario for other apps such as games to track the GPS information without any need to track the actual GPS signal.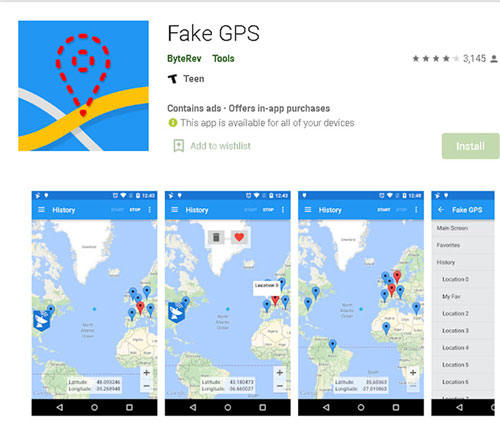 Pros:
One click function and easy
Cons:
Many requirements needed
Many times, fails to work with Pokemon Go
4. Hola
Hola is a yet another mock location app for Android using which you can serve the purpose of faking location with ease. This application is trusted by a lot of people on the internet as not only you get better services from this app but also this app is very simple to use. It accurately overwrites your current proximity and lets you fake location.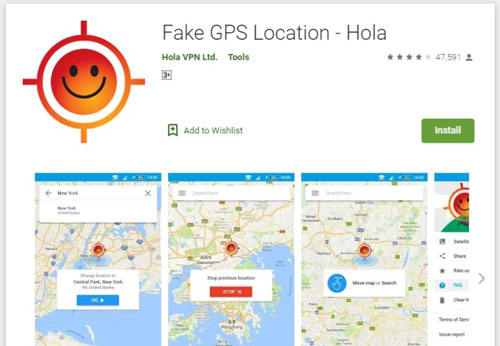 Pros:
Speed is good; works quickly
Performs great and give desired results
Cons:
Limited features.
Lags sometimes
5. Dvaoru
As other apps mentioned on the list above, this is another mock location app that allows you to change your location very easily. Using this application, you can select the starting point and the ending point of the street and this app will show that you are covering that distance.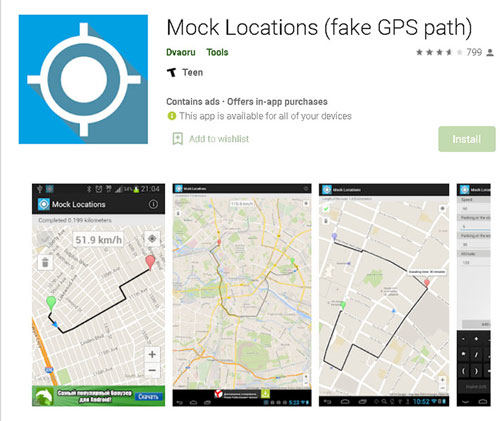 Pros:
Can teleport and create routes as well
Route speed options are available
Cons:
Automatic resets location making you open the app and watch the ads
Difficulty in importing GPX file.
Final Thoughts
We hope you enjoyed this article, over here we have given you the list of top mock location apps. You might have noticed that while surfing the internet some of the content on the internet is banned in your country. Using these applications, you can access those contents. Moreover, you can spoof many location-based apps. So, hope you found this amazing, try all the apps and select the best mock location app for you.