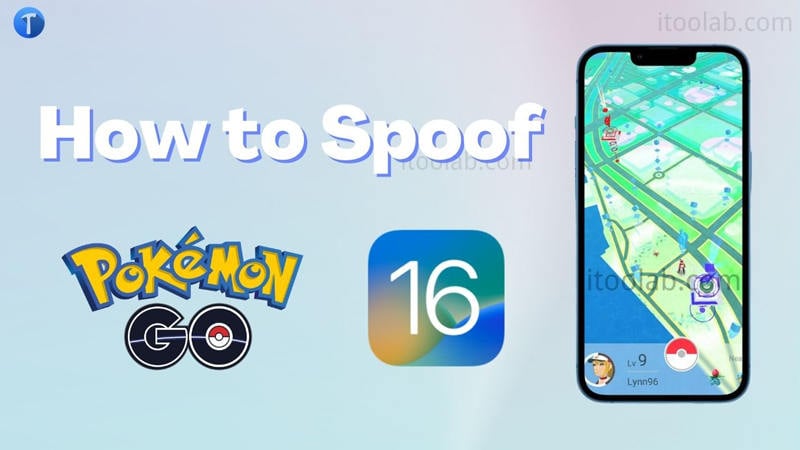 There are more reasons than ever for someone to fake their GPS location on iOS 16 with the recent updates made on iOS. Some people want to spoof their location so that they can maximize their in-game performance. Others want to spoof their location on dating apps and share virtual locations on messaging apps. However, there are several different ways to spoof your GPS location such as using a VPN or jailbreak. But you probably want to avoid using a VPN or jailbreaking your phone as well whatever your needs are.
In this article, we are describing to you how to spoof Pokemon GO location on iOS 16. So if you want to spoof Pokemon Go iOS 16, go through this article without hesitating.
Why Do You Need to Spoof Pokemon Go?
Spoofing is an interesting way to play Pokemon Go, you will have an exciting experience of catching all kinds of the rarest Pokemons in different regions worldwide. Especially when you have to stay at home, you can play Pokemon GO without moving and enjoy the game to the fullest by doing so. There are several benefits you can enjoy when you spoof Pokemon Go on the latest iOS 16:
Catching all the rare Pokemons around the world without going outside.
Find more PokeStops and Gyms to enrich your character collection.
Finish the task and level up quicker than others.
Pokemon Go trade with other friends far away.
Can I Spoof Pokemon Go Location on iOS 16?
Many iOS users have been repeatedly asking if they can spoof Pokemon Go location on iOS 16. Spoofing is one kind of cheating so it's better not to do it because if the game detects it your gaming ID can be banned. But it is possible to spoof your location on Pokemon Go with a VPN or jailbreak. But we do not recommend you to do it because it can be risky.
However, there are many spoofing apps available on the internet that helps you to spoof your location on Pokemon Go without jailbreaking or getting caught. We would like to recommend you use iToolab AnyGo. It is one of the best spoofing apps for iOS devices which is 100% safe to use and doesn't even get caught by the LBS game apps. You can easily use it to fake GPS location and play Pokemon GO by staying at home.
So, what are you waiting for? Move to the next part and learn how to spoof on Pokemon Go on iOS 16 now!
How to Spoof Pokemon Go Location on iOS 16?
To spoof Pokemon GO location on iOS 16, iToolab AnyGo would be the best one for you. When you use this tool, spoofing your GPS location is extremely simple without getting caught. To complete the spoofing process, it would take several clicks only. It saves your spoofing location and lets you use it whenever you need it. At any time, you can pause and resume your movement in this program. With a custom number of times, it walks in a circle or repeats the route. Compared to other spoofing apps, it offers you multiple modes to help you fake GPS location. You can also fake GPS location on social media apps with the help of AnyGo.
🏆 Key Features:
✅ Play all LBS games such as Pokémon GO at home without moving.
✅ Simulate walking, cycling or driving at a fixed or variable speed.
✅ Using joystick or keyboard to control GPS movement direction.
✅ Check Cooldown Timer for the next action on Pokémon Go.
Follow the below-given steps to spoof Pokemon GO location on iOS 16:
Before starting: Turn iPhone into Developer Mode
App developers are allowed to run locally installed apps by the new Developer Mode on iOS 16. Even if you are running a developer beta, the option is disabled by default but it can be easily enabled. Follow the below-given steps to turn iPhone into Developer Mode:
On your Apple iPhone, open the "Settings" application.
Choose the "Privacy & Security" option when the app opens.
Tap on the "Developer Mode" option from the new page that loads.
For the Developer Mode options, toggle the switch ON after that.
To restart the smartphone, you will see a prompt asking. Choose the "Restart" button.
Open Pokemon Go and spoof location on iOS 16
Video Tutorial
Step 1 Open iToolab AnyGo on your computer after installing it and then make sure to connect your iOS device to your PC. Tap on the "Start" button in the program's main window.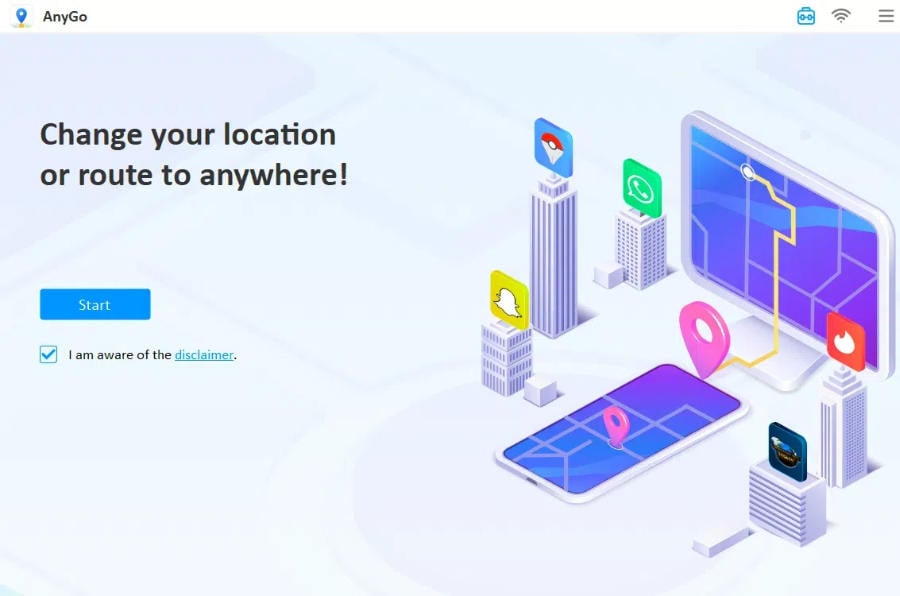 Step 2 Enter the location you'd like to teleport to after clicking on the "Teleport" icon in the upper-right corner of the screen and tap "Search".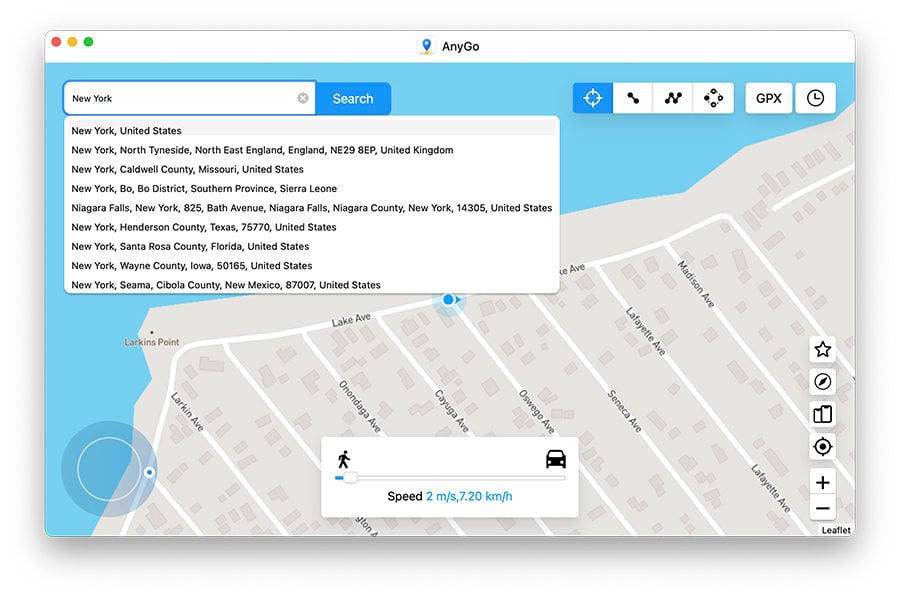 Step 3 Tap on the "Go" button to teleport and the system will record your new desired location.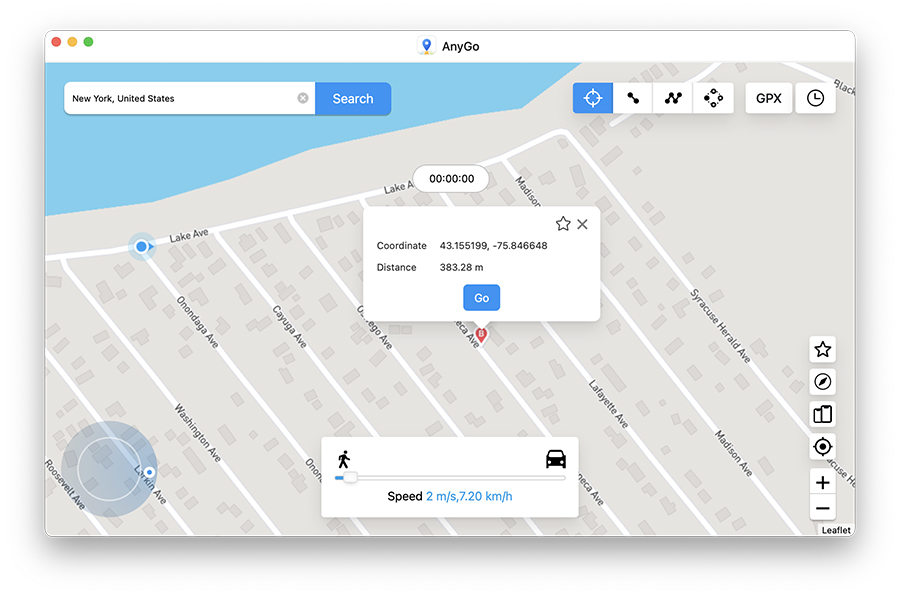 Now you have spoof your Pokemon Go Location on iOS 16, If you would like to pass through many places on the map, you can choose two-spot or multi-stop mode to simulate your movement. The GPS on your device will be moving along the specified path, which is really helpful to catch the rare pokemons.
Hot FAQs about Spoof Pokemon Go on iOS 16
Q1: Is spoofing Pokemon Go on iOS 16 worth it?
Luckily, yes, it is worth to spoof Pokemon GO on iOS 16. In many ways, spoofing can benefit a player by getting those elusive regional Pokemon such as Corsola, Tauros, Kangaskhan, or Mr. Mime. Spoofing on Pokemon Go helps the users to take over more Gyms while staying at home or to complete more Research tasks in a shorter amount of time.
Q2: Can you catch pokemon while spoofing?
Niantic can't catch you by doing so. To catch Pokemon, never use a modified game or third-party client. In the game, you need to be very careful about your movement. Make sure your movement is reasonable if you are using a fake GPS app.
Q3: Can Pokemon Go Detect Fake GPS?
Spoofing your location on Pokemon GO is one of the most popular reasons for this. On the Google Play Store, there are several GPS spoofing apps available but just using a spoofed location with Pokemon GO will mean the game will detect that your location doesn't match your IP address.
Conclusion
In this article, we have described how to spoof Pokemon GO location on iOS 16. The iToolab AnyGo is the best option to spoof GPS location rather than jailbreaking or using a VPN. With any app on your iPhone, this tool works well and also it is very easy to spoof your location with this tool. It provides rich features only for you at a very cheap price among similar programs. So we would highly recommend you to use iToolab AnyGo.