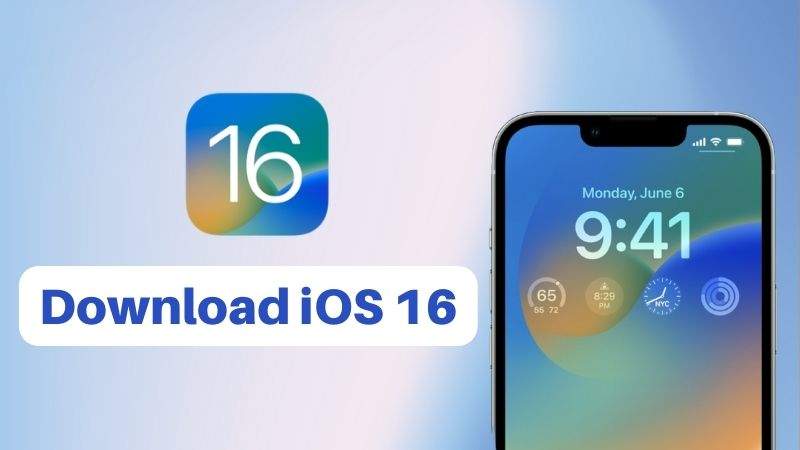 Apple Inc is well-known for its mind-blowing creativity. Since the multimillion-dollar company announced its development of iOS 16, most iPhone users can't wait till the launch date.
Are you one of them? Well, there is a beta version of the iOS 16 that you can download and install on your device. However, you need to bear in mind that this beta version can harm your iPhone. Reports show that most beta versions come with bugs in them.
Part 1. Can I Download And Install iOS 16 on My iPhone?
Of course, you can, but with the condition that you are using iPhone 8 and later versions. The iOS 16 beta version will only be available for the following iPhone users based on Apple's announcement:
iPhone 13 Pro Max
iPhone 13 Pro
iPhone 13
iPhone 12 Pro Max
iPhone 12 Pro
iPhone 12
iPhone 11 Pro Max
iPhone 11 Pro
iPhone 11
iPhone XS Max
iPhone XS
iPhone X
iPhone XR
iPhone 8 Plus
iPhone 8
iPhone users with older versions like iPhone 7 and below, need to wait until the release date to download and install a compatible version of the iOS 16 on their device.
Part 2. How to Install iOS 16 Beta on iPhone/iPad?
Despite the bug harm pointed out above, if you feel like proceeding with the download and installation of the iOS 16 beta version, there are two techniques you could use:
1. Using iOS 16 Beta Profile [Free]
Here are the set of instructions you need to follow to use this cost-free technique:
Video Tutorial
Firstly, you need to install an iOS 16 beta profile. You can do that using this link: https://betaprofiles.com
Mind you, the link should be opened via the Safari browser.
Next, a prompt will pop up on your screen requesting you to grant access to the Settings menu. Kindly tap on Allow to proceed.
On the Settings menu, tap on the Profile Downloaded feature, and you will be directed to a new page titled Install Profile.
Locate the Install icon at the top right corner of your screen, and click on it.
On completing the above, a prompt requesting you to enter your password will pop up on your screen. Enter your correct password to download the iOS 16 beta profile.
2. Enroll in Apple Developer Program [Paid]
As aforementioned, iOS 16 is yet to be available to the general public but there is a beta version released by the company, Apple.
This version is available to only the insiders like the developers. But you can also install it if you are willing to pay $99. To do that, follow the guide below:
Launch the App Store on your iPhone to download and install the Developer App.
Run the app, click on Account > Enroll Now, and then sign in with your Apple ID.
A new page highlighting the features of the app will pop up. Tap on Continue.
Add the required information on the next page, then pay $99 to enroll for the Apple Developer program.
Next, visit the Apple Developer portal, and then sign in your Apple ID.
Now, the iOS 16 beta profile will pop up on your screen for download. Click on Install Profile to initiate the download.
Part 3. The Risks and Precautions of Install iOS 16 Beta Software
Just like every other iOS beta version, the iOS 16 beta has got some risks attached. iPhone users who are keen on installing the iOS 16 beta need to be wary of bug attacks and glitches.
However, if you decide to neglect the consequences, here are some safety precautions you could put in place to protect your iPhone:
Backup your iPhone before installing the iOS beta profile.
Try the beta profile on another iPhone, not your main device.
Bonus Tips: How to Repair iOS 16 Beta Bugs on Your iPhone/iPad
Generally, beta versions are harmful to your iPhone. Installing them on your device exposes it to bugs- the principal reason why an electronic gadget malfunctions. You can fix this issue using the iToolab FixGo system recovery software. This cross-platform program is designed to help you fix operating system issues on iPhones and iPads.
Fix 200+ iOS/iPadOS/tvOS Issues at Home Like a Pro
Free to Enter/Exit iPhone Recovery Mode.
Fix iOS system or update problems without data loss.
Downgrade iOS 16 to any supported versions.
Support all iOS devices and the latest versions.
Stepwise Guide to Use iToolab FixGo to Repair iOS 16 Beta Bugs:
Step 1 Via the official website for iToolab FixGo, download and install the latest version of the software. Wait for the installation to complete then you launch the software.
Next, a page requesting you to select your preferred repair mode will pop up. Select Standard Mode from the options that appear on your screen, and then connect your iPhone to your computer using a USB cord.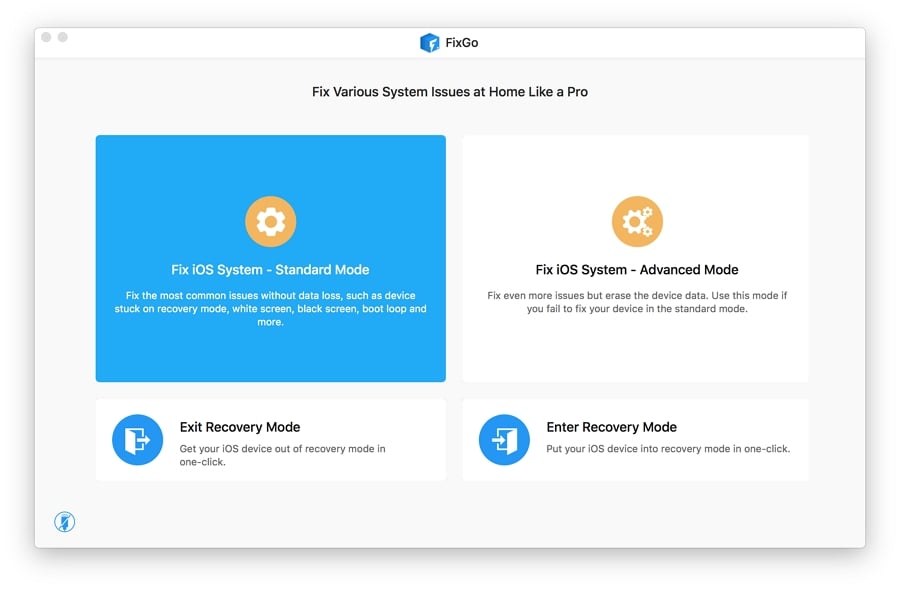 Step 2 Next, iToolab FixGo will immediately search for compatible firmware that you can use to repair your device. The firmware file is large so it may take some time to complete. A stable internet connection will speed up the process considerably.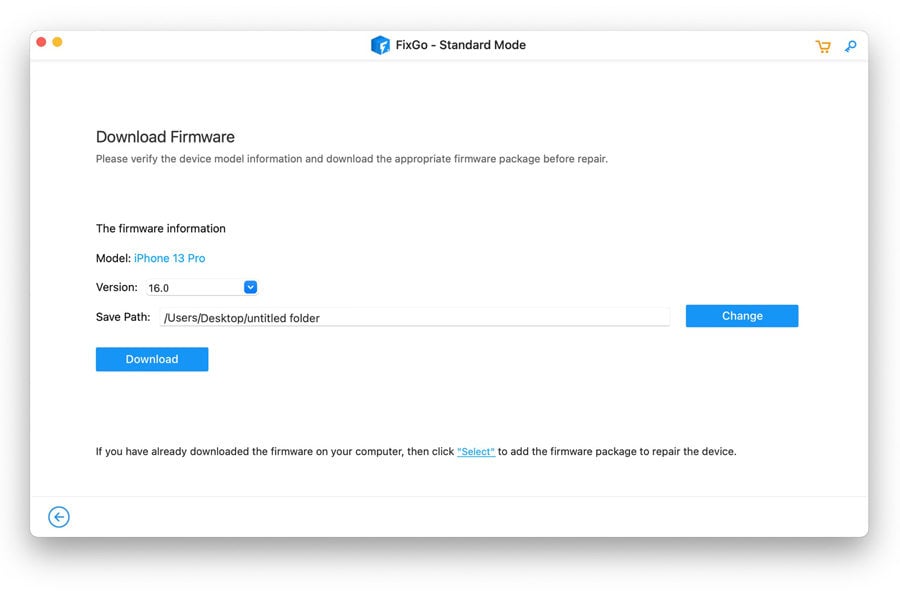 Step 3 On completing the step above, iToolab FixGo will immediately source compatible firmware for your iPhone. Kindly be patient for the download to complete, then select the Repair Now option on the next screen that comes up. In no time, iToolab FixGo will initiate the firmware repair.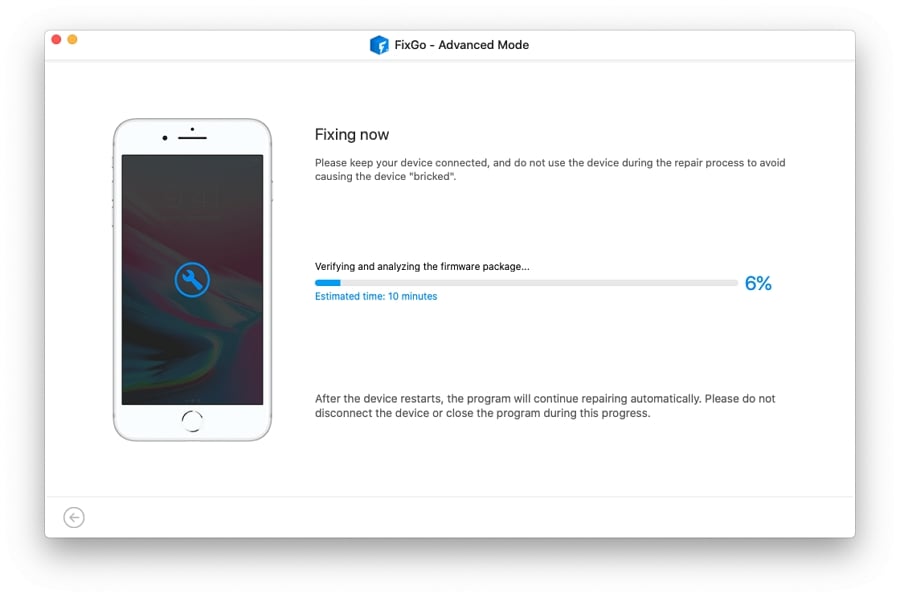 Once the repair is over, your iPhone will automatically restart itself.
Conclusion
Now you have the guide to installing the iOS 16 beta version on your iPhone. Kindly observe the safety precautions mentioned in the article to prevent your device from bugs. However, should your device malfunction after observing the safety precautions, you should employ the services of the iToolab FixGo system recovery software. This system recovery software will for sure give you that excellent service you seek.