"Hey, I am trying to open Huawei Emergency backup on my device, but I have noticed that it is not working. Besides, I have tried the factory reset method, but it takes me back to the welcome screen. Is there any way to fix it?"
Huawei phones are user-friendly and offer various features when it comes to backup. Besides, it is easier to backup data on Huawei than on other devices. However, sometimes your Huawei Emergency backup doesn't work properly, which can be frustrating. In this article, we will guide you on how to fix the Huawei Emergency backup problem.
Part 1: What is Emergency Backup Huawei?
Huawei Emergency Backup Mode appears when you can't turn on the device after several failed attempts. This way, the phone automatically enters the Emergency Backup mode and tries to backup the data, so you won't miss your important information.
Part 2: Quick Fixes If Huawei Emergency Backup not Working
Sometimes Huawei Emergency backup doesn't work, which can create issues for the users. However, the great news is that you can fix it easily with the fixes mentioned below. Let's discuss them one by one.
Fix 1. Try to Continue Backup or Reset Your Huawei
If your Huawei Emergency Backup Mode is not working, it means something is wrong. So, you can either try again to get the Huawei Emergency backup mode or reset your device. In case you can't get the Huawei Emergency mode, then resetting your device would be the right decision. In order to reset your device follow the instructions below.
Go to Settings and hit the "System & updates" option.
Now, go to the"Reset" screen.
In that section, click "Reset phone."
Follow the instructions on the screen to reset your phone.
If this doesn't work for you, we recommend trying the second method mentioned below.
Fix 2. Put Your Huawei into eRecovery Mode
The second method that you can try is putting your device into eRecovery mode. Basically, it is a process that is when your device is unable to perform the boot, or your operating system is not working properly. In other words, if you have recently rooted your Huawei device and want to get the official updates, then eRecovery mode is the best option for you. However, remember that this method will erase all your data. Hence make sure to back up your necessary data before trying this method. Below are the things that you might need before going into this mode.
Make sure you have a stable Wi-Fi connection to update the phone.
You should have at least 30% battery power while performing the update.
This process is simple and makes sure that you can install official updates or repair the previous updates.
Once you have checked all the above requirements, you can try the steps below to put your Huawei into eRecovery Mode.
Step 1: First, Turn off your Huawei device and connect it to the PC. Make sure you have the right USB cable. Now, press and hold the Volume Up and Power Button for about 15 seconds until the device gets into the eRecovery mode. After that, go to the download screen.
Step 2: On the Download screen, choose the "Download and Recovery" option. After that, your phone will turn on Wi-Fi and will search for different networks. Select the Wi-Fi network according to your choice and connect it.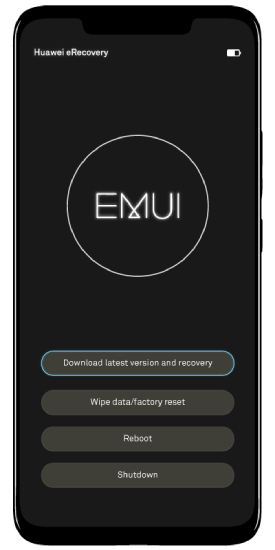 Step 3: Once your device is connected to the internet, it will start downloading the package. Remember that the process will take time, so don't disconnect your internet until the downloading is finished.
Step 4: When the download is completed, your phone will start to install the update. During this process, your device will restart several times. That's it! You have finally completed the eRecovery mode process. Now, check if Huawei Emergency backup is working or not.
Part 3. How Do I Back up My Huawei Emergency?
If Emergency backup mode Huawei is not working, then you can try other methods of backing up your data, such as Huawei HiSuite Backup & Restore method, Huawei Cloud Backup. In this way, you can easily backup your important data without wasting any time.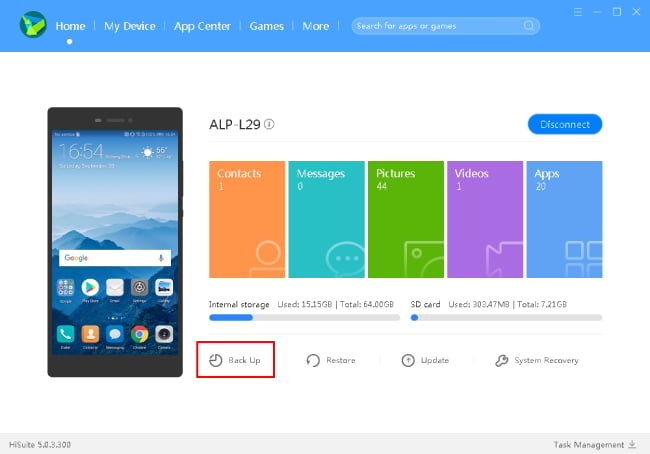 Extra Tip: How to Backup Huawei WhatsApp without Using Google
WhatsApp backup not working on Google Drive? It's known that Huawei has replaced Google Mobile Services (GMS) with HMS. In case you are facing the same problem, don't worry because iToolab WatsGo – Best WhatsApp Backup App is the perfect solution for you.
It is the best WhatsApp Backup App that you can use. With the help of this application, you can backup and restore WhatsApp data within seconds. Below we have mentioned the complete guide on how to backup your data using iToolab WatsGo.
Step 1. Download the iToolab WatsGo application on your PC, launch it and select the "WhatsApp Backup " option.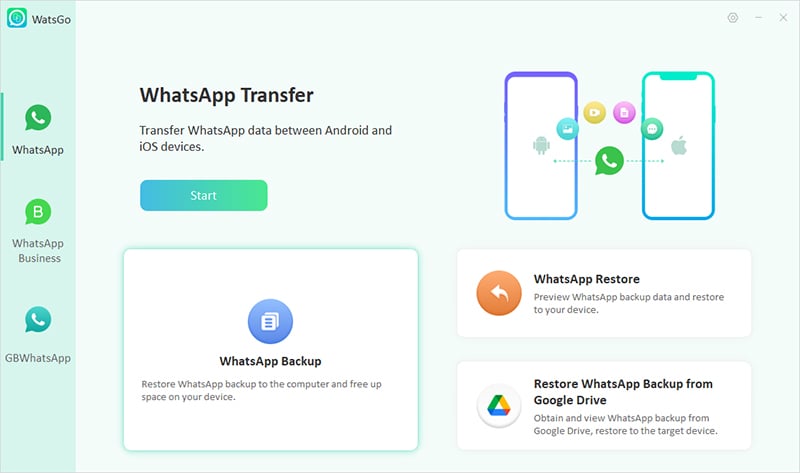 Step 2. From the drop-down menu, select your device and connect it to the PC. To backup the files, read the instructions on the screen. Don't disconnect the device; otherwise, you won't be able to backup the data.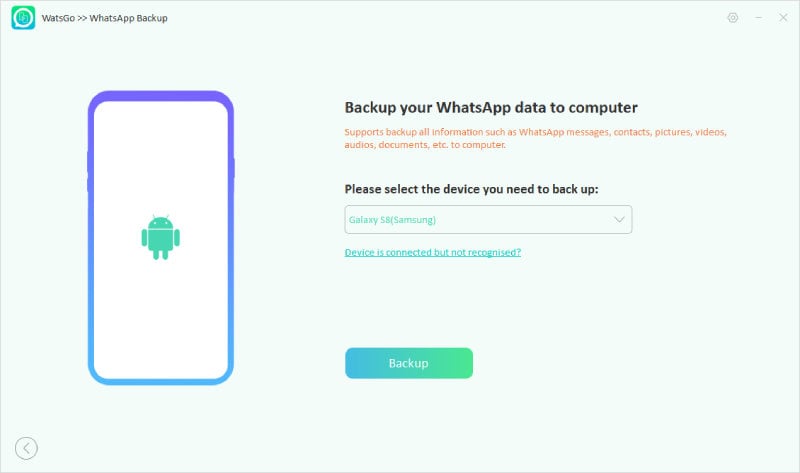 Step 3. In the next step, activate or turn on the WhatsApp device. The app will start backing up the device. It will take a few minutes to complete the process. Once done, you can click the "View Backup List" to view your backup data.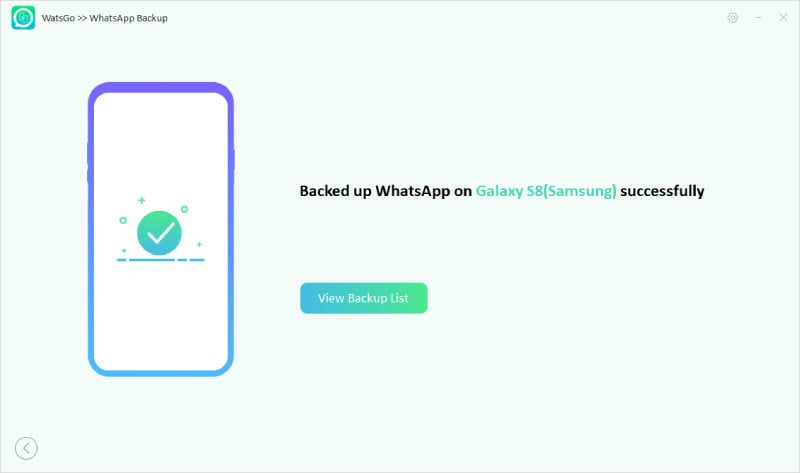 Conclusion
These are the reliable ways that you can try if Huawei Emergency backup is not working. Apart from that, if you want to backup your Huawei data, then download iToolab WatsGo – Best WhatsApp Backup App because it is the best application and helps you backup and restore Huawei data in no time.