Like most other Android phones, Huawei also tends to become more susceptible to lag when used for an extended period. This is a universal problem, and even if you are a die-hard Android fan, this is one issue you can not deny. Users have complained of having problems with the phone becoming unresponsive, slow speed, and poor battery backup. However, what most people aren't aware of is that all these problems can be solved with a simple reset. A hard reset or soft reset on your Huawei phone can easily stop your phone from lagging by rebooting the apps and clearing the cache memory.
But, simple as it sounds, many customers have complained that Huawei hard reset is not working on their phones. They either run into an error, or the phone gets stuck in a loop. So in this article, we will take a closer look at the issue and show 3 ways to solve the Huawei factory reset not working issue.
Part 1. What Happens When Huawei Factory Reset Not Working?
Not being able to hard reset your Huawei phone can cause some severe inconveniences. As we already discussed, you won't be able to clean your cache memory and reset your apps running in the background. This will, in turn, slow down your phone. Huawei hard reset not working may also cause other inconveniences, like you can not sell your phone or gift it to others.
Part 2. Why is My Huawei Factory Reset Not Working?
If you find your Huawei Factory Reset not Working, do not worry, as you are certainly not alone. This is a recurring issue in many android devices, and there are several reasons why this can happen. Here are some of the main reasons why Huawei hard reset may not work on your phone.
Hardware-related issue: Sometimes, hardware-related issues can make your device unresponsive and make it impossible to reset. Touch problems or display issues, in particular, are usually the main suspect, but corrupt memory can also cause the issue.
Memory card: If you are using a low-quality aftermarket memory card, you too can find your Huawei Factory Reset not to be working. Removing your memory card or changing to a new one may solve the issue.
Forgot password: You will be prompted to enter the passcode of your phone; if you forget your password, you will be unable to reset your device.
Other internal issues: Our smartphone is a fusion of advanced hardware and sophisticated software. So, it may not always be so obvious why Huawei hard reset is not working, as there may be multiple reasons behind the issue.
Part 3. Huawei Factory Reset Not Working? How to Fix?
Now that we have a brief idea of the problem let's now see some ways to fix the issue. Here are 3 proven techniques that you can try to reset your device easily.
Way 1. Factory Reset Your Huawei using Settings
The most simple way to factory reset your Huawei device is to use the 'factory reset' option on the main menu. To reset your device, first, go to Settings > System & updates > Reset, touch Reset all settings, then follow the onscreen instructions to reset all settings.
Way 2. Factory Reset using Buttons Combination
If you are unable to use the display of your phone or having trouble resetting your Huawei phone through settings, here is a guide to hard reset with a button combination.
For older Huawei devices
Step 1: Make sure your phone is turned off.
Step 2: Press and hold the volume, power, and home buttons.
Step 3: Hold for 10/15 seconds and wait for the phone to turn on.
Step 4: Use the volume up and down button and choose the reset option.
For newer Huawei devices (With no home button)
Step 1: Make sure your phone is turned off.
Step 2: Press and hold the volume up button.
Step 3: Continue to hold the volume up and Power buttons until the Android Recovery screen appears (about 10-15 seconds), then release both buttons.
Step 4: Select the reset option using the volume up and down button from the Android Recovery screen and tap on yes.
Way 3. Using USB Method to Reset Your Huawei
You can also use the USB Method to reset your device. Here is a detailed step-by-step process:
Step 1: Download the HiSuite app on your computer.
Step 2: Connect the phone to the device using a USB cable.
Step 3: Allow HiSuite to use HDB, or go to Settings>Security>More settings to enable it.
Step 4: Open HiSuite App on your phone, enter the displayed eight-digit verification code into the input box on the computer, and click "Connect".
Step 5: Once your phone is connected, you will find the 'system recovery' option; tap on it and then select factory reset.
Extra Tip: How to Restore WhatsApp Backup on Huawei without Google Drive
The three methods above should help you fix the Huawei factory reset not working issue. However, if you do consider resetting your device, you should be aware that a factory reset will erase all existing data from your phone. You can always back up your data, but given that Huawei devices no longer have access to Google Drive, you can run the risk of losing all your precious WhatsApp data.
So, to help you out, here is a bonus for you to safely back up all your WhatsApp messages and files onto a local drive. Several third-party apps on the market enable the service, but iToolab WatsGo is by far the most reliable backup tool. It has an array of features and transfers files at blazing speed. iToolab WatsGo – Best WhatsApp Transfer, Backup & Restore Tool also offers the transfer of files between an Android and iPhone, which WhatsApp natively does not support. So if you are interested in backup all your data on local storage for free here is a step-by-step guide for you to follow:
Step 1: Download and install iToolab WatsGo on your computer. From the dashboard, select the "WhatsApp Backup" option.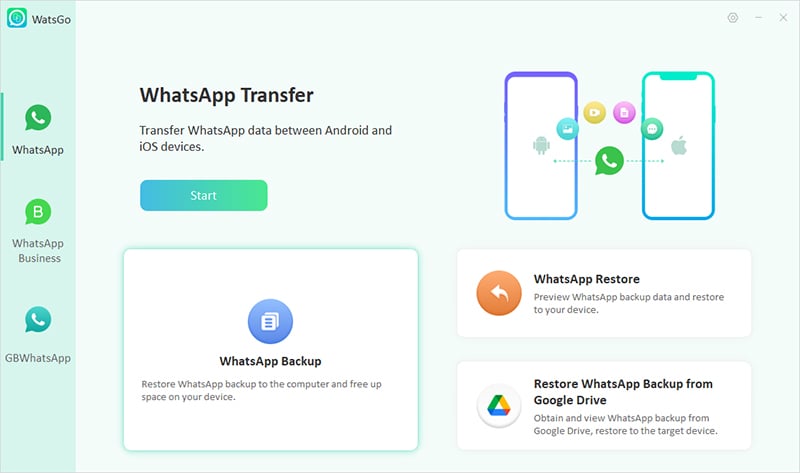 Step 3: Correct your phone to the computer using a USB cable and launch the app. Select the Android device you want to back up. You can choose from the drop menu.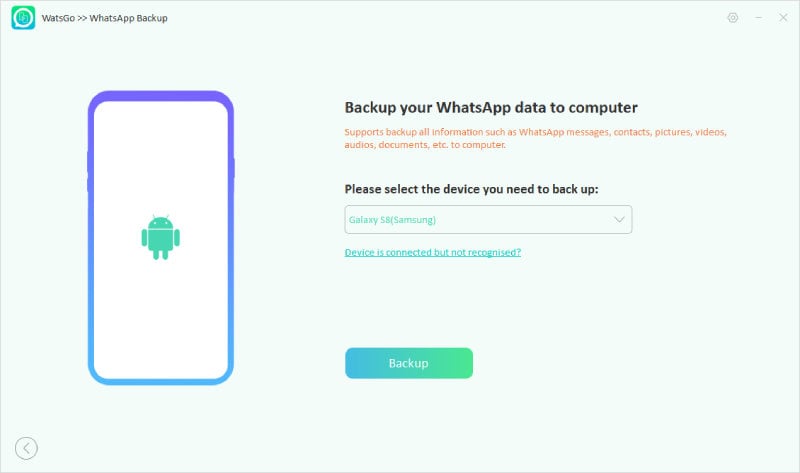 Step 4: The backup process should commence after checking the WhatsApp data. Back up WhatsApp on your device; follow the instructions below.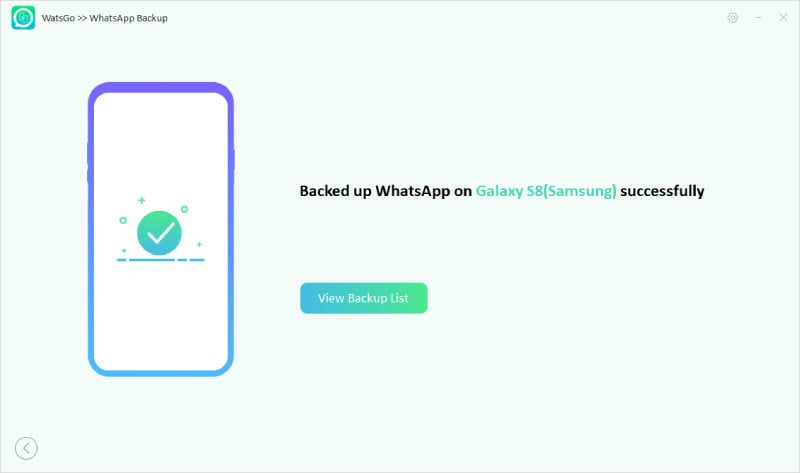 The final step is to back up WhatsApp on an Android device, and soon WhatsApp will be backed up successfully.
Conclusion
If you find your Huawei factory reset not working and need to reset your device urgently, we hope the 3 solutions discussed in today's article will come in handy. However, do note that resetting your device will delete any personal data you have on your device. So, do not forget to back up your data. But backing up your WhatsApp data on your Huawei device is more complex as you do not have support for Google drive. But third-party tools like iToolab WatsGo is a reliable solution to backup all WhatsApp data. You can also use this app to transfer WhatsApp files between an Android and iPhone, which even the current version of native WhatsApp does not support. If you value your privacy and want to preserve all your data safely on your local storage, iToolab WatsGo is the perfect app.