WhatsApp is a popular instant messaging app used by billions of people around the world. Many of us use the platform extensively and have a ton of messages and photos on the platform. So, to ensure that messages are not lost when you switch to a new device, WhatsApp enables users to create a backup of their WhatsApp files. By default, WhatsApp uses google drive or iCloud to upload the files, which can then be restored with one click of a button.
However, the recent fallout of Huawei with the US government meant that there are several sanctions imposed on Huawei, and as a result, the smartphone manufacturer is unable to access any of Apple's or Google's cloud services.
So in this article, we will guide you step by step on how to backup WhatsApp chats on Huawei, even with no google support.
Part 1. Can I Backup WhatsApp Chats on Huawei to Google Drive?
Whether you can backup WhatsApp Chats on Huawei to Google Drive will primarily depend on the specific model of your device. All Huawei phones that originally shipped with Google Play Services will continue to get service, so if you bought a Huawei phone that was released before May 15, 2019, you would most likely get Google Drive working on it.
However, if you own a newer device from Huawei, like their P40 series or later, you can not backup WhatsApp chats on Google Drive due to compliance issues. But do not be worried as there are several workarounds which you can try.
Part 2. How to Backup WhatsApp Chats on Huawei without Limitation?
If you want to bypass the limitations that Google and other US-based companies enforce. In that case, an easy solution is to use a third-party app like WatsGo – Best WhatsApp Backup App, which allows you to create a local backup of your WhatsApp data onto your computer. You can then restore this data to any device, irrespective of its platform. Here is a detailed step-by-step guide:
Step 1: Download and install the iToolab WatsGo app on your computer. Follow the on-screen instructions, and installing the app should be straightforward.
Step 2: Launch iToolab WatsGo and connect your Huawei or any other device to the computer.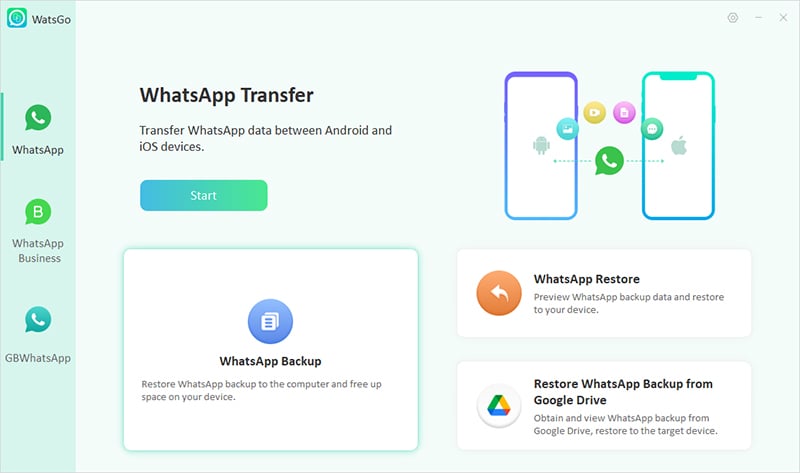 Step 3: Select the "WhatsApp Backup" option from the left of the dashboard. You can choose your device from the drop menu if multiple devices are connected to your computer.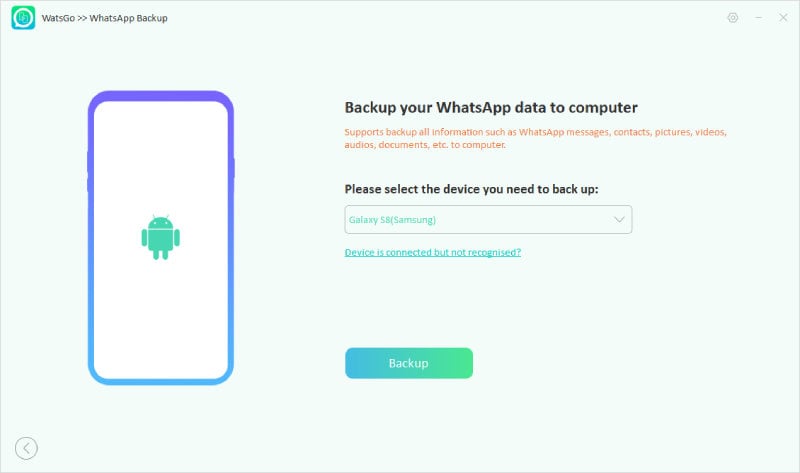 Step 4: After checking the WhatsApp data and backing up, the program obtains WhatsApp backup data. WatsGo should automatically proceed to backup data on your computer. Depending on the file size, you may need to wait a while.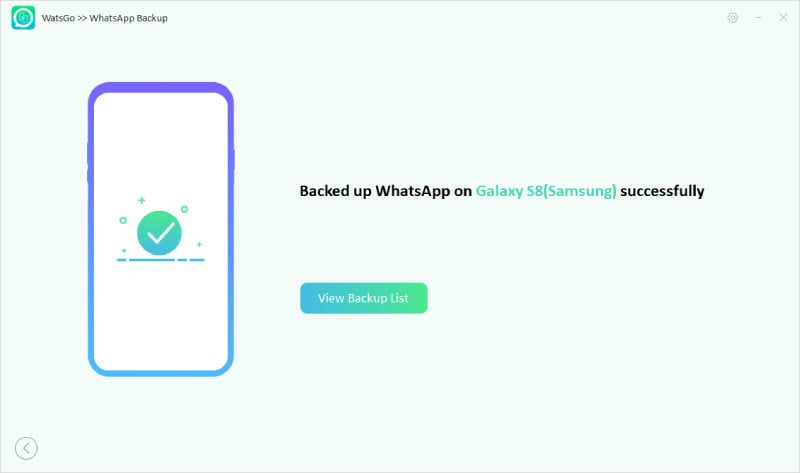 Part 3. How to Backup WhatsApp Chats on Huawei using Huawei Mobile Cloud?
After the US sanction, many of Google's core services were not available for newer Huawei devices. However, Huawei recently released Huawei Mobile Cloud, a Google Drive alternative that can be used to backup your WhatsApp data. It works similarly to Google Drive and can backup WeChat, Telegram, Facebook, Messenger, and Weibo (messages and media). According to Huawei, chat history is automatically restored whenever a user logs into their Huawei ID account, which means that only Huawei-to-Huawei device transactions are currently compatible.
Here is a step-by-step process of using Huawei Mobile Cloud:
Step 1: Go to settings > tap on your Huawei ID.
Step 2: Select Cloud > Enable Cloud Backup.
Step 3: Select Backup Options and go to App Data.
Step 4: Enable WhatsApp, and you have successfully restored your chat logs and files.
Much like Google, Huawei also offers 5Gb of free storage, after which you have to pay for the service. However, do note that the service is yet to be matured, and users have complained about bugs and issues when using the service.
Conclusion
Huawei has been a leading manufacturer of smartphones and, at one point, had a smartphone market share of over 30%. But after the US government enforced sanctions, google services were discontinued from Huawei devices, and users faced numerous issues, including the inability to backup WhatsApp messages. Although Huawei introduced its own Mobile Cloud, it can only be used when transferring data between Huawei devices, so if you are wondering how to backup WhatsApp chats on Huawei devices, a better alternative is to use third-party apps like WatsGo – Best WhatsApp Backup App, which can backup all your data on the computer as well as transfer WhatsApp data between android and iPhone. If you value privacy and do not want your data on the cloud, WatsGo is the perfect app to create a local backup.