How can I reset the restrictions passcode without using my PC as my PC is not working at the moment? I need to know it urgent. Thanks for any help!
An iPhone/iPad restrictions passcode is a series of numeric digits that one sets up when you allow restrictions on the iPhone/iPad. When one needs to access restrictions settings and configure it, one will need to enter a passcode. The main reason why Apple developed this feature is to ensure that no one else will have permission to block or even unblock the items on the device.
After you have set the restrictions passcode, there are chances you may forget it. If you forget the restrictions passcode and you need to reset it.There is only one sure solution; erase the iPhone/iPad. After erasing it, now you can set it up afresh. In this article, we shall explain how to reset restrictions passcode without a computer.
How to Reset Restrictions Passcode on iPad/iPhone without Computer
In this section, we shall incorporate how to reset restrictions passcode on iPhone without a computer. It is vital to note that this is a similar procedure when it comes to how to reset restrictions passcode on iPad without a computer
Way 1: Erase iPhone in Settings
Press the "Settings" prompt on the device, then "General", and later "Restrictions."
Enter the current Restrictions passcode.
Press the "Disable Restrictions" prompt.
Enter the password again.
Press "Enable Restrictions." Insert the new password now.
Note: While this process is simple, you must be able to recall the passcode to continue.
Way 2: Using iCloud Erase iPhone
This is an effective procedure on how to reset restrictions passcode on iPhone without computer when one does not have instant access to the iPhone or when one wants the prior owner to do just that for you. Because iCloud allows you to reset restrictions passwords from anywhere in the world, it is an ideal choice. This procedure is alike to the one that is followed when the iPhone device is misplaced. If this is the method which you want to use, these are the steps which you will follow:
Using the "Apple ID" associated with the iPhone, log into iCloud.com on a computer.
Choose the option "Find iPhone".
Press the "All Devices" prompt that is found at the top of the device screen and choose an iPhone device with a problem.
Press "Erase iPhone" and continue with on-screen prompts.
After completing the on-screen instructions, you will access the phones without encountering the restrictions passcode bug. You will have to start over with the iPhone, re-download all of the music and apps, and create a new Restrictions passcode if you want to use it again.
Way 3: Using iTunes Restore iPhone
One can also select to reset restrictions password on the iPhone by utilizing the iTunes method. It is only possible to use this method if you have access to a computer. One must, however, make sure that the "Find My iPhone" prompt is toggled off from the iCloud menu before proceeding. This is essential as the process cannot be complete when this feature is on.
Check to see that the "Find My iPhone" feature is turned off and that the iPhone has been backed up.
Connect the gadget to a computer via a USB cable and launch iTunes. Check to see that iTunes is running the most recent version.
Go to the Summary tab and select the "Restore" iPhone prompt.
When you are prompted to confirm, click on the "Restore" prompt.
Press "Next" on "Update Window" and later "Agree".
Wait for iTunes to achieve the download of the most recent iOS version and restore the device.
You can now access the device without any restrictions.
Also Know: How to Remove Screen Time Passcode without Losing Data
iToolab UnlockGo is an iOS unlocking software that unlocks the Screen Passcode, Apple ID/iCloud accounts, Find My iPhone, and iCloud Activation Lock without password on the iPad and iPhone easily. This tool works effectively; when it comes to resetting restrictions passcode. The first step is to download this tool. Here is a detailed guide to reset restrictions passcode using UnlockGo.
Step 1: Connect the device to the computer. After connecting the device, launch iToolab UnlockGo. Choose "Unlock Screen Time Passcode" and then press "Unlock Now".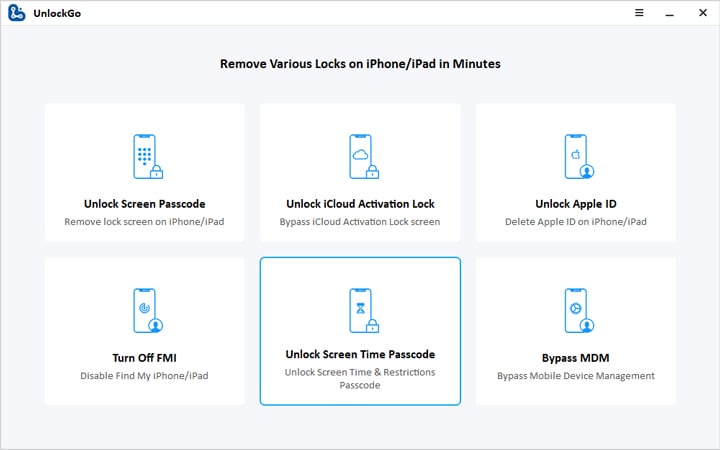 Step 2: Next, you will require to unlock the device and press the "Trust" button. Here, you will type a passcode to proceed.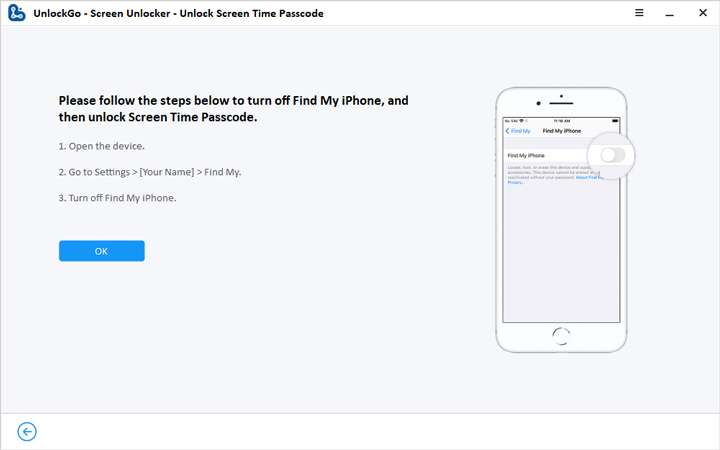 Step 3: UnlockGo will now begin the process of unlocking the Screen Time Passcode, which will end up taking a few seconds in total. Once the process is complete, you will be presented with the successfully removed screen.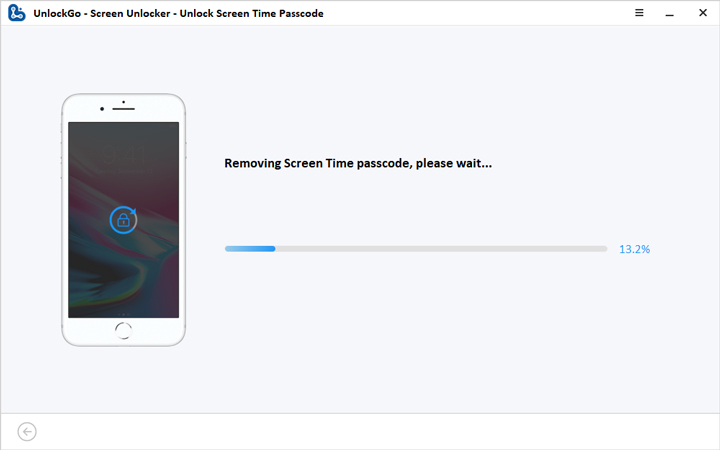 People Also Asked About Reset Restrictions Passcode on iPhone/iPad
Q1: What happens after 10 failed restrictions passcode attempts?
After 10 failed restrictions passcode attempts, the device deletes all data. However, if you have backed the data, you can restore it from the latest backup information.
Q2: Why can't I reset my screen time passcode?
You cannot reset the screen time passcode if your device has not been updated to iPad 13.4 or iOS 13.4. Update the gadget's iOS software to make this possible.
Conclusion
iPhone/iPad restrictions passcode safeguards the iPhone restriction setting from unauthorized users. In this article, we have embraced the procedure on how to reset restrictions passcode without computer and using a computer. When you are using a computer, you will need software that is reliable and effective. iToolab UnlockGo is effective software that will work. We are assured this information will be helpful.