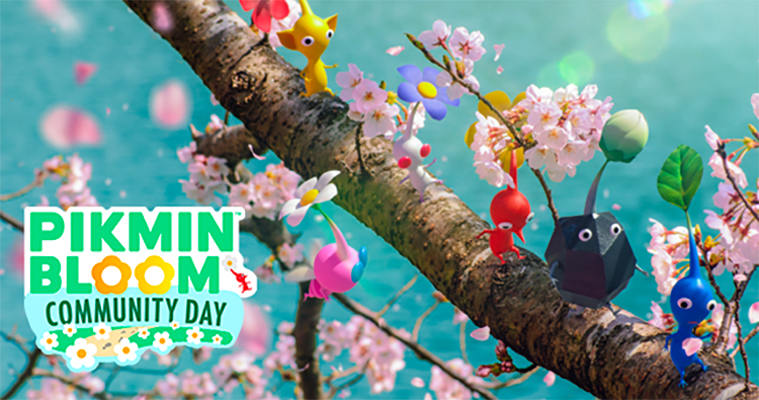 Pikmin Bloom is a location-based game that was just released by Niantic, now this game has been released worldwide. Much like Pokemon GO, Pikmin Bloom will also be holding a monthly Community Day, Niantic has announced details for Pikmin Bloom's April Community Day and the details for the company-wide Niantic Community Day. Do you plan on participating in this April's Community Day? Let's talk about it!
What Is Community Day in Pikmin Bloom?
Pikmin Bloom Community Day is Niantic's effort to tie their multiple games together with real-life events happening during coordinated, shared Pikmin Bloom and Pokémon GO Community Day Dates.
During the Pikmin Bloom Community Day event there will be rewards available. The Pikmin seeds in the planter pack will grow 1.5x faster, allowing more Pikmin to grow in less time. Fruits will provide twice as much nectar as usual. Players can feed this nectar to Pikmin and change the color of the petals. All the big flowers that players plant will bloom into beautiful pansies. The final challenge is for the player to walk 10,000 steps. Once players completed the task, they will be rewarded with a Community Day Participant Special Badge.
The Details of Pikmin Bloom Community Day in April 2022
Pikmin Bloom will host April Community Day on Saturday, April 23, 2022. Pikmin Bloom is currently available on mobile via iOS and Android. You will be able to obtain fruits containing tulip nectar with every challenge you clear after starting community day on April 23rd. Please note that challenges will no longer be a source of cherry blossom nectar.
To delight the Pikmin Bloom players, who decide to get involved in the fun and play the game on that day will be able to reap all sorts of rewards. The details are as follows:
Players will discover colorful tulips blooming along their paths.
Big Flowers will bloom into tulips when players plant regular blue, red, yellow, or white petals around said, Big Flowers.
Players will receive one bonus coin for every 250 flowers planted. This is lower than the usual requirement of 500 flowers planted. Bonus coins are capped at 60 coins per day.
Players will see the normal Pikmin Bloom Community Day bonus of Seedlings in the planter pack will grow 1.5 times the usual speed with that rate increasing more if players are planting flowers.
Players that hit their 10,000 step goal will receive a special Tulip Flower Badge.
Niantic also notes that since March 13, players who have completed challenges will be able to obtain fruits containing tulip nectar instead of cherry blossom nectar. As it is already past March 13th, I'm guessing that this bonus will simply remain active until further notice.
Niantic also announce the in-person Niantic Community Day meet-up spots, which you can see here:
United States
Phoenix, AZ: Patriots Park/CityScape
Oakland, CA: Jack London Square
Washington D.C., DC: The Wharf
Atlanta, GA: Woodruff Park
Chicago, IL: Maggie Daley Park
Indianapolis, IN: White River State Park
Owensboro, KY: Owensboro Convention
Center/Owensboro Sportscenter
St. Louis, MO: Tower Grove Park
New York City, NY: South Seaport District
Houston, TX: Discovery Green
Dallas, TX: Klyde Warren Park
Austin, TX: Republic Square Park
Seattle, WA: Seattle Center
Jacksonville, FL: Sandlot
Los Angeles, CA: Grand Park
Best Tips And Tricks on Pikmin Bloom Community Day
If you're looking to get the most out of the day and get the rewards and level quickly, here are the best tips and tricks for you.
1. Cheat Pikmin Bloom steps on the Health App
This trick can help you quickly reach the 10,000 step goal and receive the Pikmin Bloom Community Day rewards. The data can easily be manipulated as you can manually enter the steps into the Health App apps. We can confirm this trick works on iOS, but it may also work on Android.
Open the Health app and tap Browse in the bottom-right corner.
Tap Activity -> then Steps.
Tap Add Data in the upper-right corner.
Simply add the number of steps you want.
2. Change Pikmin Bloom locations with iToolab AnyGo
Most of the sprouts and players discover new spaces and areas, and more and more types of Pikmin will appear! Wondering to play the Pikmin Bloom wherever you like and managing your movements remotely to complete Pikmin bloom requirements faster? iToolab AnyGo can help you teleport to any location on the globe when playing the Pikmin Bloom. Well Designed for Location-based AR Games, AnyGo has multiple modes to fake GPS and movement without anyone knowing. What's more, it offers a user-friendly interface, enabling users with limited technical know-how to play Pikmin Bloom instantly worldwide.
Follow the guidelines listed below is how to change Pikmin Bloom locations:
Step 1: Launch AnyGo on Computer and connect the iPhone with it. click on "Start" in the program's main window.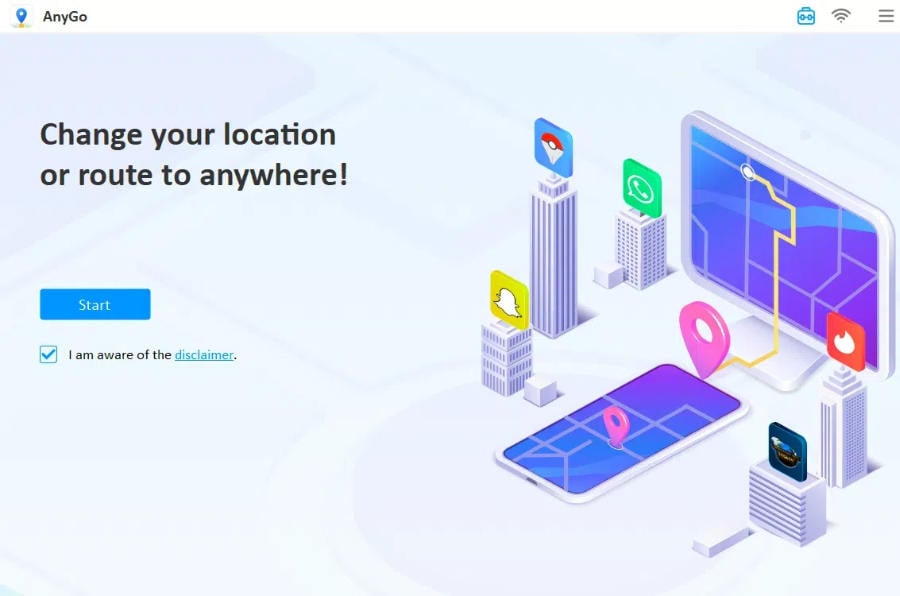 Step 2: Click on the "Teleport" icon in the upper-right corner of the screen and then enter the location you'd like to change.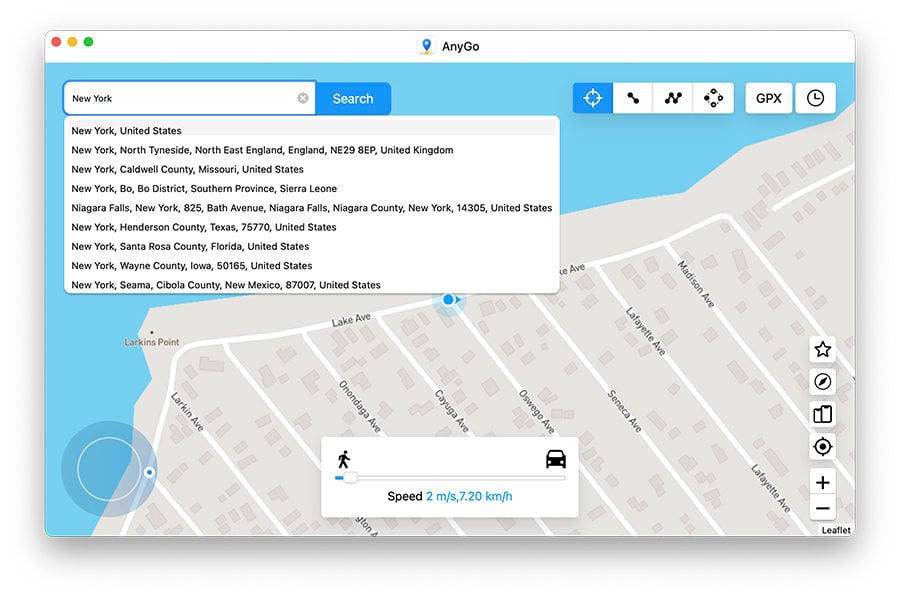 Step 3: Click "Go" to teleport to a new place, then open Pikmin Bloom and you will in a new space and area.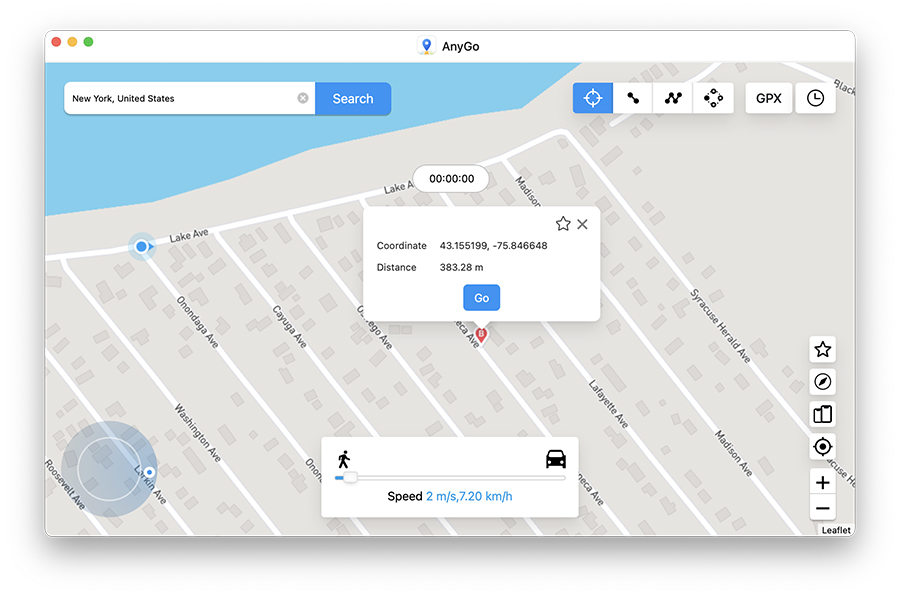 Summary
Aside from that, starting with Community Day on April 23rd, you will be able to obtain fruits containing tulip nectar with every challenge you clear. To get the most out of the day and get the rewards quickly, you can consider trying Cheat Pikmin Bloom steps on the Health App or change Pikmin Bloom locations on Community Day. What are your thoughts on the Pikmin Bloom April 2022 Community Day? Let us know in the comment section below!