After recently updating the app, I can't catch Pokemon in Pokemon Go. What should I do, as the game is basically worthless if I am unable to add new Pokemon to my team!
Pokemon Go is still going strong despite global issues like Covid blocking its way(preventing players from going outside). However, an old error has recently been causing a bit of a problem for users worldwide. What is it? Well, they simply can't catch Pokemon in Pokemon Go! We understand how frustrating it could be, as, without the ability to add more Pokemon to your tally, there is no point in playing! But there is still hope. Just follow this guide as we will explore why this issue has occurred and how to solve it quickly.
Why Can't I Catch Pokemon in Pokemon Go?
If you are unable to get any Pokemon, then there is a slight possibility that Niantic has soft-banned your account. So, what is actually a soft ban? It is a blacklist made by the makers of Pokemon Go for users who they think have cheated in the game. This ban occurs when you use a modded version of Pokemon Go or fake your location using unreliable spoofing software(easily detectable). What happens after that?
Even if you use a powerful Pokeball or Berry to catch a Pokemon, it will escape if a soft ban has been placed on your account. You cannot add any Pokemon to your team until the limitation has been lifted.
Also, another sign of a soft ban is that you'll be unable to locate any PokeStop around your neighborhood. Moreover, you can't store quest rewards and prizes. However, raid bosses are still getable, despite all the restrictions. A soft ban generally lasts around 12 hours; after that, you can try catching Pokemon. On some occasions, the suspension remains for 30 days.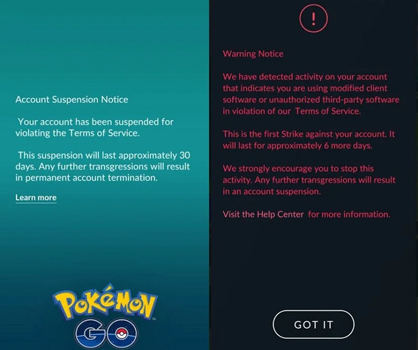 Common Pokemon Go Problems You Need to Know
There are various other Pokemon Go-related problems that can hinder your playing progress. We have listed a few of them here:
1. The Pokemon Go App is Slow and Crashes More Often than Not
The Pokemon Go app on your smartphone may be experiencing issues if it crashes or runs slowly when you play it. So, if an update is available, you should see a button that says 'Update' on the app store page(Google Play or Apple App Store) where you downloaded Pokemon Go.
Install the latest version when you face any game-related issues, and then try launching the app. You will notice that Pokemon Go now loads and transfers data faster than before.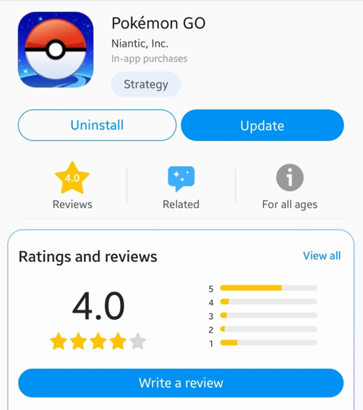 2. Pokemon Go Freezes Mid-Catch or Mid Raid
There have been instances when you are in the middle of catching a special Pokemon, the game freezes, and you are left with nothing at all. Pokemon Go is also reported to freeze mid-raid and even when it is launched on an iOS or Android device.
To fix that, we recommend updating the Pokemon Go app. Moreover, if you are already using an upgraded version, then simply uninstall and reinstall the application through the device's respective app store.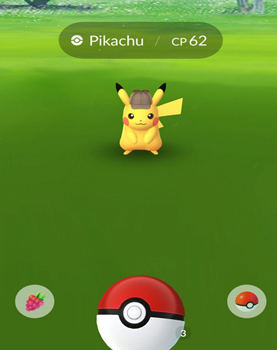 3. Pokemon Go is Draining My Phone Battery
Pokemon Go needs the device's GPS and Wi-Fi sensors to function properly and learn where you are located on the planet. So, your phone's data connection, GPS, Wi-Fi, camera, and sensors are running at all times while you play the game. Also, all of these convenient features on a smartphone are known to use a lot of power and consume a lot of battery life.
You can access the Battery Saver tool in the game by tapping the Pokeball at the bottom of the playing screen. Next, open the Settings menu, and tap on Battery Saver to turn the screen 90% off. This will help reduce battery usage while you play the game, and you won't have to recharge the device every hour.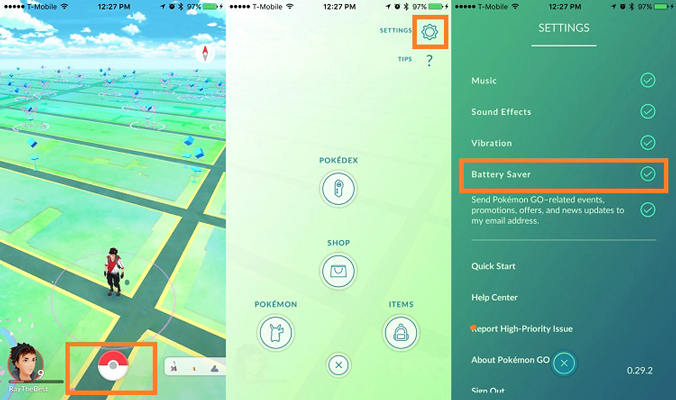 4. My Pokemon Eggs are Not Hatching
Hatching eggs and the work required to complete the activity makes Pokemon Go fun and exciting. However, all the pleasure can go quickly down the drawn if you are unable to hatch an egg, even after covering the specified distance. Moreover, this could happen if the Adventure Sync option is switched off in the Pokemon Go app, which is essential to track the walking distance needed to hatch the egg.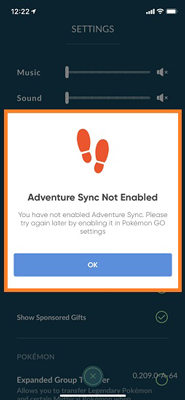 5. Purchased Items are Not Appearing
An in-game currency called the PokeCoins are essential to buy items, such as Pokeballs, candies, and more from the Pokemon Go shop.
Much effort and even your real money are needed to collect PokeCoins, so we know how frustrating it can be if you purchase a specific item that doesn't appear on your account. Additionally, it can be a technical glitch related to the app. So, if such an incident occurs, just sign out from Pokemon Go and log in again. Furthermore, if this doesn't work, then reinstall the game.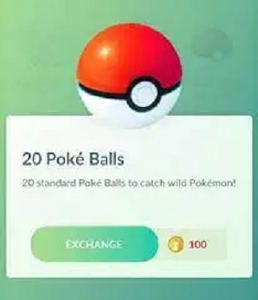 Tips & Tricks: The Best Way to Play Pokemon Go without Getting Ban
Now we know that a soft ban is generally the reason why you can't catch a Pokemon in Pokemon Go; the next step is to find out the best way to play the game without having your account restricted. Just opt for reliable spoofing software such as iToolab AnyGo, which will allow you to play the game in any part of the world without getting detected. This program also lets you set a walking pattern so that you can automatically roam around a particular area at a speed of your choice. This way, you don't have to leave your home every time you intend to play Pokemon Go to catch a Pokemon.
iToolab AnyGo – The Best Pokemon Go Spoofer Tool
One click to change GPS location to anywhere.
Control your movement with a joystick conveniently.
Work with location-based apps, such as Pokemon Go,WhatsApp and Facebook, etc.
Support all iOS devices and versions including iOS 16.
Follow the step-by-step guide to learn how to use this user-friendly software:
Step 1 Launch the program on any computer system. At the same time, connect your iPhone or iPad using a lightning or USB cable. After that, click on the Start button.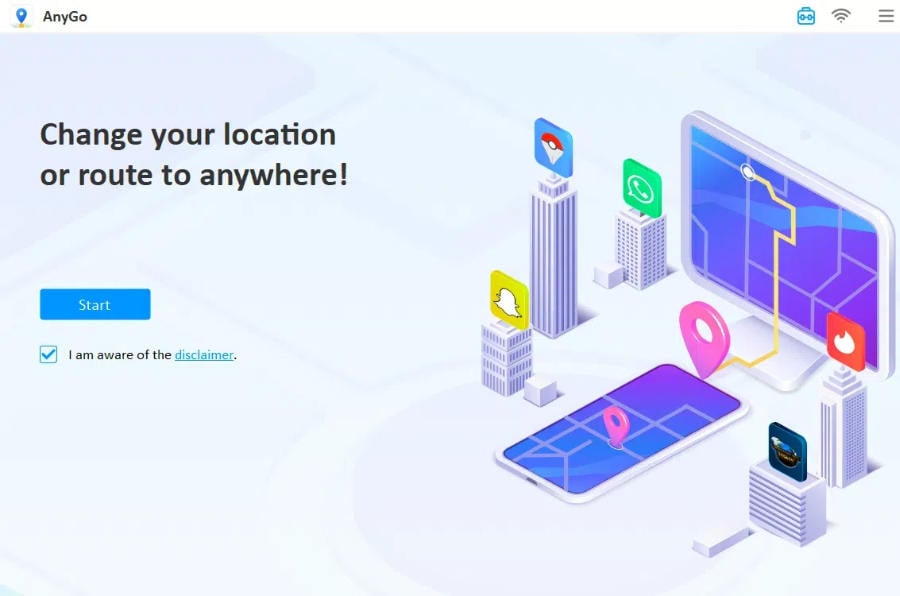 Step 2 AnyGo will display the device's location on the Home Screen. Click on the Teleport button and enter a specific area where you intend to catch rare and exciting Pokemon. Finally, hit Search.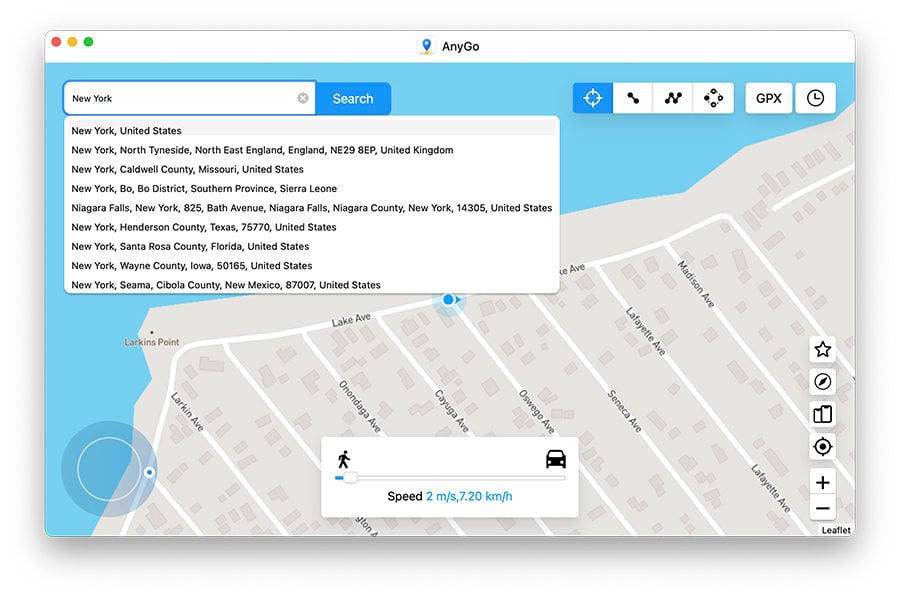 Step 3 Now, the software will display the entered location. Once you think everything is set, then just click on the Go button to take yourself there virtually.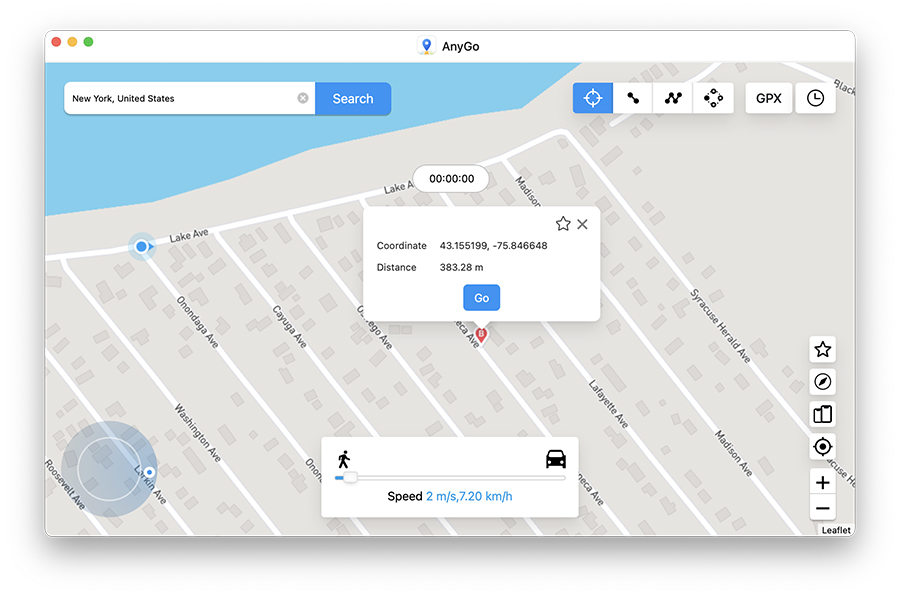 To end, you only have to launch Pokemon Go on your device and use the JoyStick feature to roam around the new area to catch a Pokemon. The cooldown duration can vary anywhere from 1 minute to 120 minutes according to the distance between the current position and the modified position. To avoid Pokemon Go soft ban, it is suggested to avoid any serious activity until the cooldown timer runs out.
Summary
We hope that you now fully understand why you couldn't catch a Pokemon in Pokemon Go. It is all due to the soft ban initiated by Niantic. It might be possible that the company has detected some suspicious behaviors from your account and decided to temporarily disable it for further investigation. So, while playing Pokemon Go, be sure to use reputable software like iToolab AnyGo to help you avoid detection by the developers and avoid facing any other risks.