Pokemon GO Map is an interactive and handy tool for Pokemon users. The map allows users to view the location of all Pokemon stops, spawns, gyms, and other related information. If you're a Pokemon user then you'd know its importance as it helps in easy catching of desired Pokemon. The best part about it is that you can find all moves and statistics of your favorite Pokemon.
You may be wondering if there are any Pokemon Maps that still work. Fortunately, a few works best for you including Pogo Map, The Silph Road, Go Map, Pokemon Go Radar, and many others. In this blog, we're going to discuss the above-mentioned maps.
Furthermore, we'll help you with our recommendation to spoof your location while playing the game and that'll be iToolab AnyGo. The tool is recommended for anybody who wants to fake their GPS location to access any country-specific restricted information or to play games.
Part 1. Can You Get Banned for Using Pokemon Go Radar?
You can't use Pokemon Go Radar if you get caught as you'll be banned permanently. To be honest, several pokemon go trackers can get you banned permanently. However, there are still a lot of radars that can help you enjoy Pokemon Go without breaking the rules or guidelines. Users can use trackers, including Go Map, PokeHunter, PogoMap, The Silph Road, and others without getting banned.
Part 2. Top 6 Pokemon Go Trackers That Still Work in 2023
Fortunately, certain Pokemon Go Map trackers still work. In this section, we're going to discuss each of them to make it easy for you. Let's get started with the top 5 Pokemon Go Trackers:
1. Pogo Map

The Pokemon Go Radar app is already discontinued; however, users can still have the option to access its resource from the official website. The map can be used to preview several Pokemon features in any particular city. Pogo Map will display information such as Pokestops, nests, gyms, Spawn Pokemons, and others. Moreover, you can add a source to Pogo Map's atlas as per your requirement.
Pros:
Simpler interface
Easy to access information like Spawn Pokemons, gyms, Pokestops, and nests.
Easy to add sources to its atlas.
Reliable
Cons:
Tracking PokeStops and gym locations are difficult at times.
You can't perform Ex Raids.
2. PokeHunter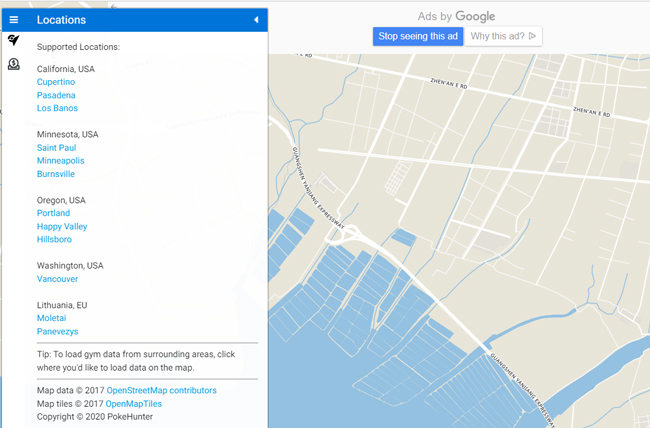 PokeHunter is among the best-known Pokemon Go Map Radar featuring a reliable map system. Like other radars, PokeHunter allows you to view your locations, and complete with Raid Boss Information; therefore, you can view times, movesets, and sizes of Pokemon. It also shows which team is defending and when Raid Battles are going to start.
Pros:
Detailed information on raids, stops, and gyms
Easy to view Raid Battles and other formation
Reliable map system
Graphics make it more interesting
Cons:
It only works well in three US states.
3. The Silph Road

It's a dedicated global crowd-sourced atlas of Pokemon nest coordinates. The Silph Road allows you to add your newly found spawn points to the above-said crowd-sourced atlas. The best part is that the official website is updated regularly whenever the nest location is changed in Pokemon Go.
Pros:
Detailed Pokedex
Dedicated global atlas of Pokemon Go nest coordinates
Website updates regular basis
Cons:
It doesn't provide all details.
It's basically not a map.
4. NYCPokeMap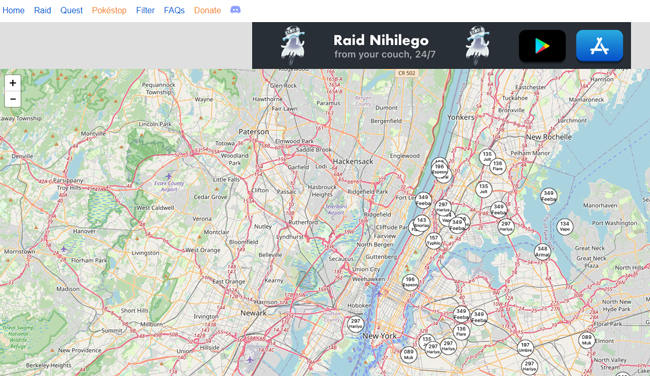 This Pokemon Go Radar can be accessed from your browser. The official website displays the relevant details for different countries across the globe. Its simpler interface makes switching easy for you. Along with Pokemon nests, gyms, and spawns, you can access its Pokedex and Statistics Page. Poke Map can help you understand different types of Pokemons.
Pros:
Spawn Pokemon in a different region
Ease to find recent quests, raids, and Pokestops
Search particular Pokemon for certain functionality
Cons:
It's not attractive.
Location-specific map
5. Go Map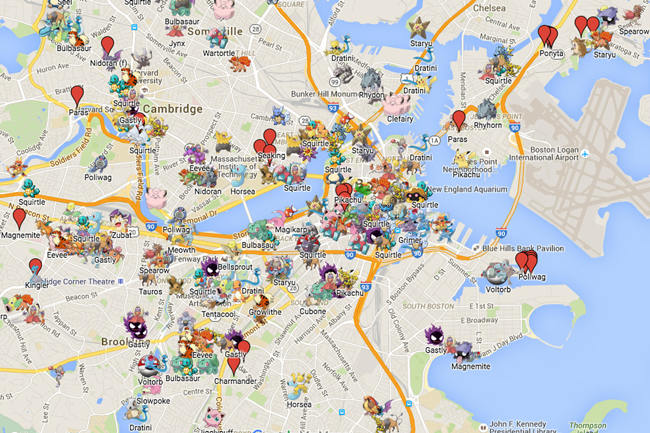 Go Map is an amazing addition to Pokemon Go. This map allows users to get a list of spawns, gyms, and Pokestops rapidly. This is done by receiving the Pokemon Go locations as reported by the real players. Therefore, it's more reliable than others. It allows users to select their country or city. Users can also select suggestions for Pokemon in PVP battles.
Pros:
Users can list Pokemon spawns, gyms, and Pokestops.
It has an interactive Pokedox with detailed information.
Starting Pokemon by country and city
Cons:
It's not affiliated with Pokemon Go or Niantic.
Users in big cities aren't able to navigate all data.
Also Know: Play Pokemon Go without Moving
You'll want to catch a rare Pokemon Go once you've found it. Can you, however, catch without moving? Is there a way to accomplish this? These questions may compel you to think about it. iToolab AnyGo should be your first and only choice. The tool assists Pokemon users in spoofing locations without becoming complicated.
GPS movement can be stimulated along any custom path at a natural speed and with teleport or jump mode. Furthermore, you can import and save popular game route files for later use. This game is compatible with a variety of LBS games and applications, including Pokemon Go. The steps below will assist you in changing your location in order to access the Pokemon Go Map Radar:
Step 1 Download and install iToolab AnyGo on your computer, then launch it. Connect your phone to the computer, and then click the "Start" button in the program's main window.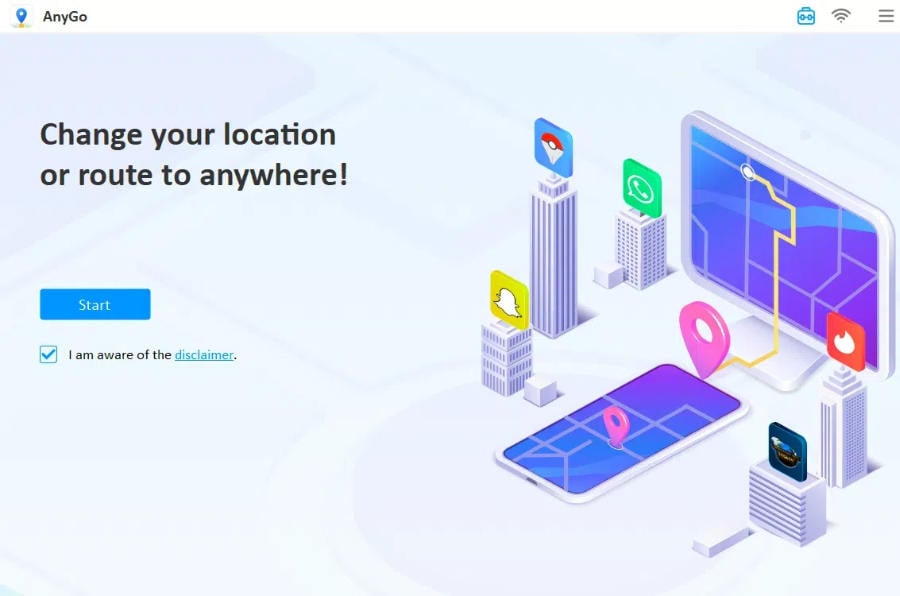 Step 2 On the map, the tool will indicate your current location. The next page will contain a map. Click the "Center On" button if you cannot see the correct location to mark your current location.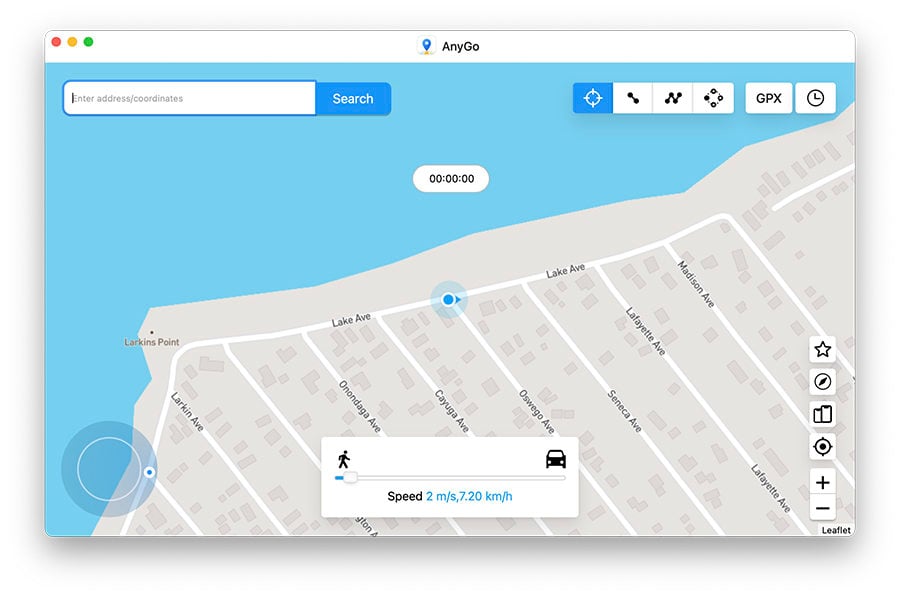 Step 3 Click the "Teleport" icon in the upper-right corner and enter your desired destination. iToolab AnyGo will save your desired location. Click on the "Go" button to finish.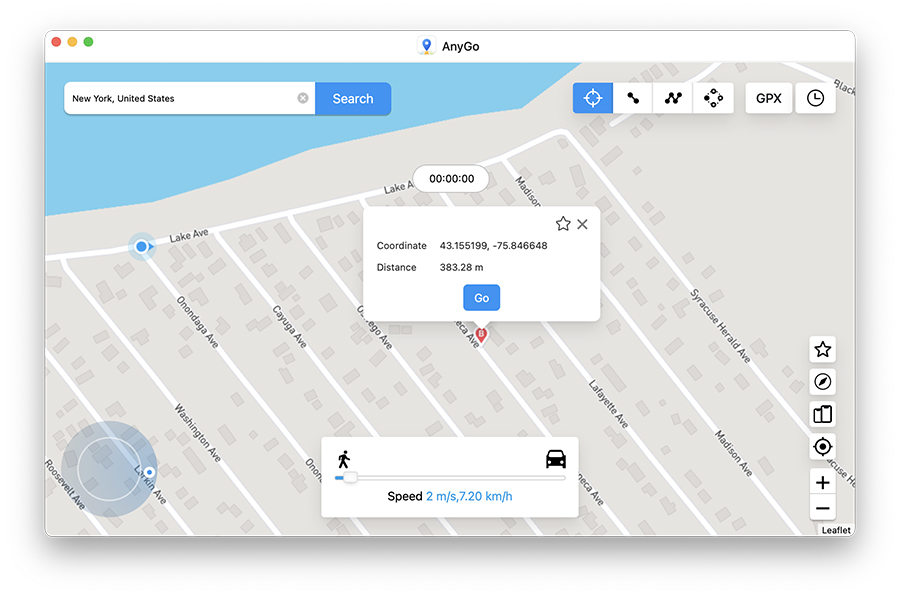 Summary
Pokemon Go maps are in high demand because they improve the gameplay experience. In this blog, we've gone over a number of maps with exciting features that can assist you in locating the desired Pokemon. In addition, we've discussed a third-party tool for spoofing your location once you've discovered your preferred Pokemon. If you want to teleport to any location in a few simple steps, we recommend that you use iToolab AnyGo.