Sometimes when you try to restore your iPhone from an iCloud backup, you can get stuck on the "Time Remaining Estimating."
There are very many reasons why the process may be stuck on this page. Fortunately, this also means that there are a lot of things you can do to fix it. This article shares with you some of the most effective solutions.
1. Wait Until the Restoring Finishes
If you have a lot of data on your device or your connection is a little slow, the restore process can take quite some time. Therefore, the first thing we recommend you do is simply give the process the time it needs to be completed. Depending on your connection and the amount of data on the device, the process can take up to an hour.
But if you wait more than an hour and you're beginning to suspect that there could be a problem with the actual process, try our next solutions.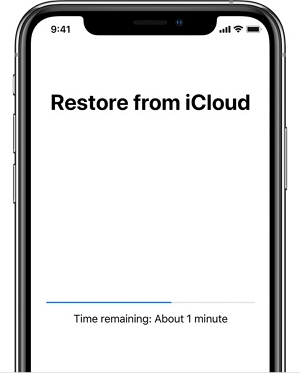 2. Slow Internet Connection
One of the biggest causes of this problem is often a slow internet connection. You need a stable internet connection to restore your device from an iCloud backup. The following are just some of the things you can check when you suspect that you may be having network issues;
Are you downloading other stuff on your device simultaneously? If you are downloading apps or streaming Netflix or YouTube, your connection could be strained enough that you would find it difficult to restore data from iCloud.
Restart your Modem or router to try and refresh the connection.
You may also want to restart the device to refresh it.
You can also resolve some of the network issues by resetting the network settings. To do that, go to Settings > General > Reset > Reset Network Settings. Please note that this will remove any saved network settings including your Wi-Fi passwords.
Enable Airplane mode (Settings > Airplane Mode), wait about a minute, and then disable it again. This will also serve to refresh the device.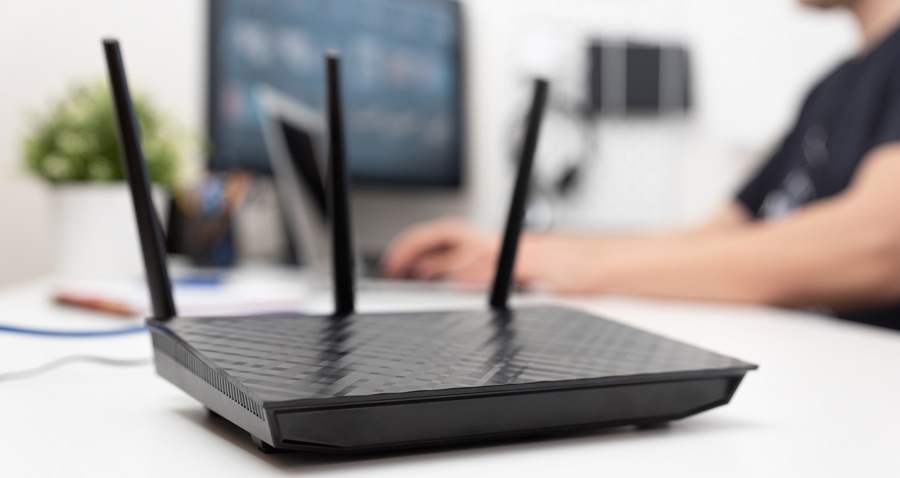 3. Not Enough Space
When the storage space on your device is inadequate, you may have problems restoring the device from an iCloud backup. Therefore, once you make sure that your Wi-Fi is working properly, you should ensure that you have adequate storage.
To do that, go to Settings > General > [Device] Storage and then scroll down to see how much space is available on the device.
If you don't have adequate storage space, you may want to delete some of the unwanted apps, videos, and photos on the device to make room for the new data.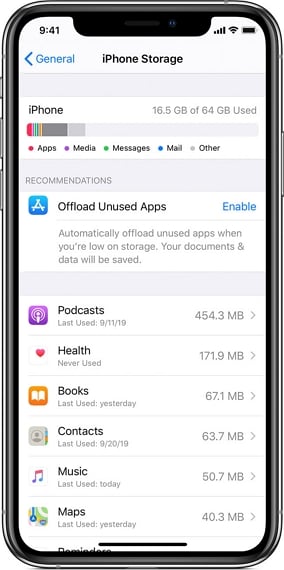 4. Stop the Restore
You might also be able to fix this problem by simply stopping the restore process. This might be a good idea particularly if your Wi-Fi is unstable or if you are using the wrong Apple ID. Follow these simple steps to stop the backup;
Step 1: Go to Settings > User's Apple ID > iCloud > Backup > Stop Restoring iPhone.
Step 2: Then, just tap "Stop" to confirm that you want to stop the process.
Once you have fixed whatever issue that may be interfering with the restore, you can then try to restore the device again.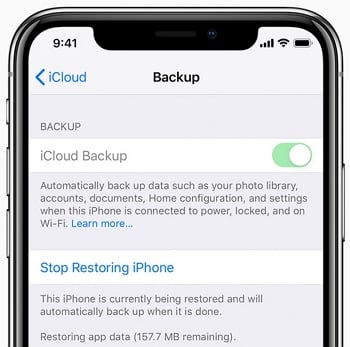 5. Contact Apple Support
If you have tried all the solutions above but you are still having trouble restoring your device, we recommend contacting Apple Support for further assistance.
This is because your device could have suffered hardware damage that may be preventing it from working properly. Make an appointment at the nearest Apple Store and explain the problem to them in detail and they should be able to help you out.