An office has several devices and it becomes difficult to manage all the devices. Managing devices means keeping a check on software updates, firewall/adblock rules, remote options, disabled packages, etc. All of these can be managed effortlessly and smoothly through one software, that is Alliance Shield X.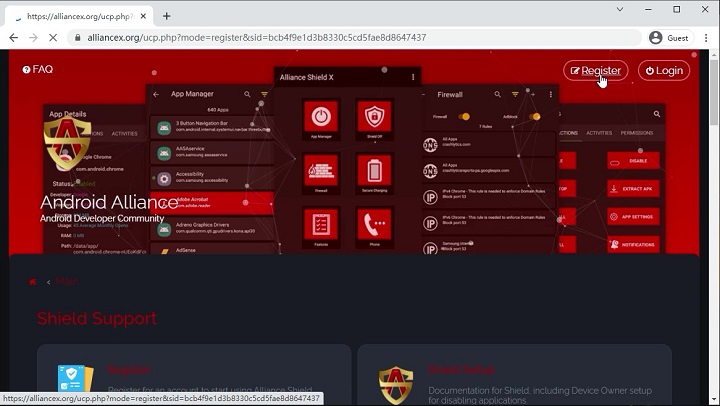 This article highlights what is Alliance Shield X and how to register Alliance Shield X account. This article also mentions how to troubleshoot if there is an error in Alliance Shield X sign-in.
What is Alliance Shield X?
Alliance Shield X comes in the form of Alliance shield x apk to the users. This is a third-party apk, which is a multi-device controller and monitoring system. You can surely rely on this software to save your employee's information safely and in an organized way.
To use this software, you need to first sign in to the software. Sometimes many users, complain that they are not able to create Alliance Shield X account. This article also covers the part on how to fix this problem.
How to Register Alliance Shield X Account?
To use Alliance Shield X to bypass FRP on Android 11/12, you need to first register for an account on the website.
Video Tutorial: Create Alliance Shield X Account | Too Many Sign-in Error Fix
Step 1: At first, you need to install the Alliance Shield X from Play Store.
Step 2: Open the app and then you need to agree to its terms and conditions by pressing the "Next" option.
Step 3: After you are done agreeing to the terms and conditions, click on the "Get Started" option.
Step 4: You will be taken to a new window where you will be told to log in.
Step 5: The "Register" option will be there on the same window, click on it.
Step 6: You will be redirected to a window in your default browser.
Step 7: There you need to agree to the terms and conditions.
Step 8: Then, there will be a prompt asking for your username, password, mobile no., and email id.
Step 9: After entering these details and pressing "ok", an OTP will be shared in your mobile number.
Step 10: Enter the OTP and then you will receive a confirmation message in your email.
Step 11: You can use this email for keeping a record of your Alliance Shield X account.
Troubleshooting: Fix Alliance Shield X Sign in Error
Sometimes there is an error while users are trying to sign in for the Alliance Shield X account. This error can occur if Alliance Shield X too many devices registered. So you can solve this problem by troubleshooting. Since this problem mainly occurs because too many devices are registered, to solve this problem you need to delete Alliance Shield X account from devices you are not using.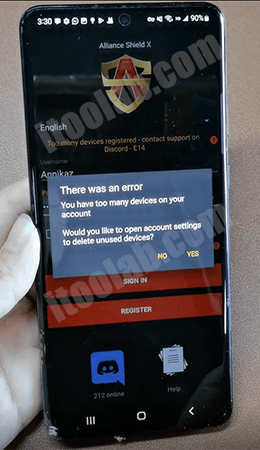 If you are trying to sign in to your device and it is showing an error, a prompt will pop up. The prompt will be asking whether you want to open account settings and delete unused accounts.
Step 1: Click on "Ok" and you will be redirected to a browser, where your Alliance Shield X account settings will be open.
Step 2: All the devices registered from this account will be shown on your screen.
Step 3: Click on the "Delete" option adjacent to the device names.
Can I Bypass FRP without Alliance Shield X?
It might happen that Alliance Shield X not working, you can surely bypass FRP without Alliance Shield X. The best option for you to FRP would be iToolab UnlockGo (Android). This app provides outstanding features to its users like:
Bypass Android Screen Locks
Bypass Google Lock (FRP) on your Samsung devices (Android 5-12)
This application is supported in latest Android version
Remove all kinds of Android screen locks like PIN, Pattern lock, Password, and Fingerprint
Unlock screen lock without any loss of data in Samsung some devices
Support not only in Samsung but also in HUAWEI, Xiaomi, Motorola, etc.
The steps to bypass FRP using iToolab UnlockGo (in Samsung devices) are:
Step 1 Launch the tool
First, install and run the software on your PC. You need to be assured that throughout this process, your Samsung device is connected to the PC using a USB cable. After your device is connected click on the "Remove Google Lock (FRP)" option.
Step 2 Confirm the device information
You need to confirm you want to remove Google Lock, by clicking on the "Start" button and then selecting the OS version of your device.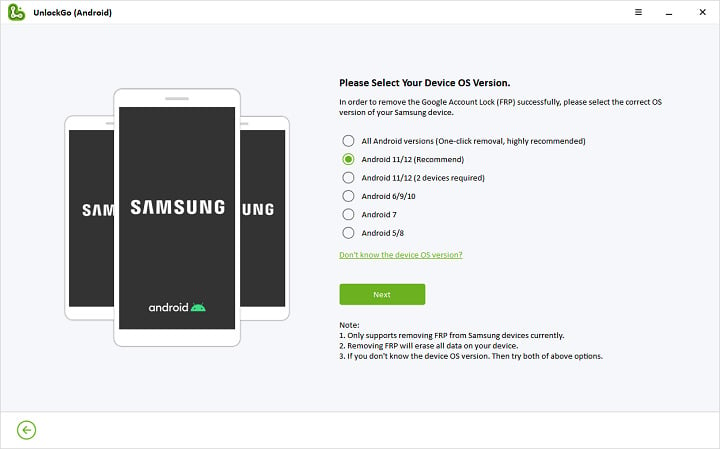 Make sure you have selected the correct OS version and that your WiFi is connected throughout this process.
Step 3 Send notification
Then UnlockGo will send a notification on your connected Samsung phone.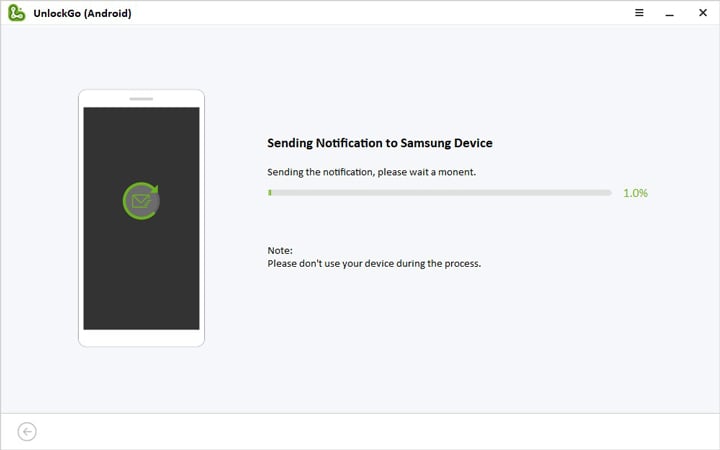 Step 4 Bypass FRP
A few instructions will appear on the screen. Just follow them to set your device up. Once done setting up, you can then create Google account easily.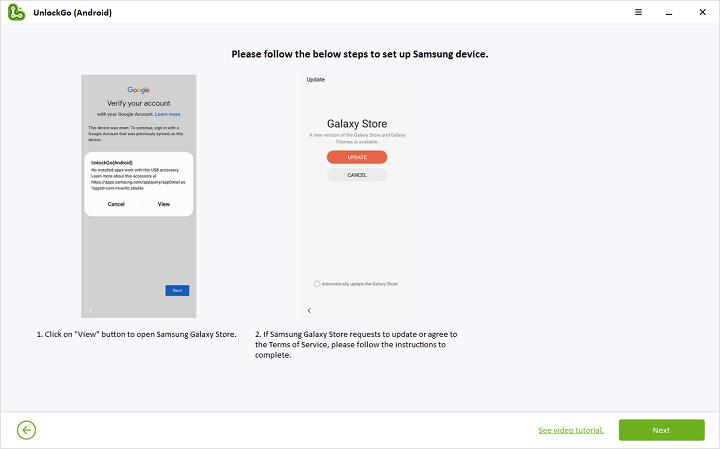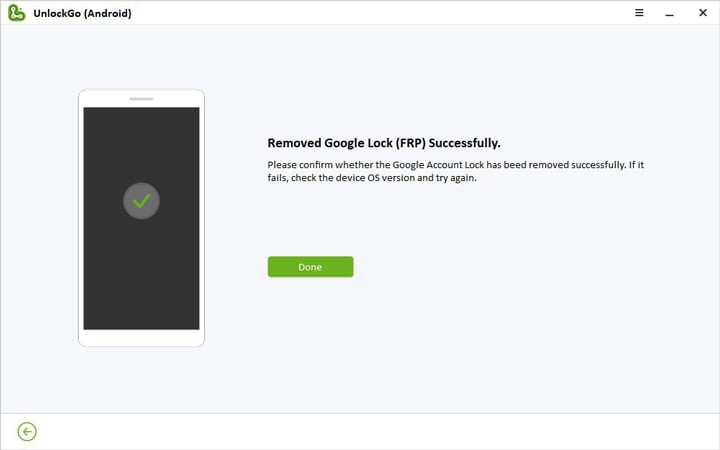 Conclusion
When it comes to managing multiple devices, Alliance Shield X does what you exactly require. From registering the account to fixing, we have shared everything in this article. Talking about FRP bypass, you can easily execute that with the help of iToolab UnlockGo (Android). Its great support and safe performance are what make us rely on it. Just go for it and follow the above tutorial to get the FRP bypass done hassle-free.