I have the latest airpods and ios 14 firmware but spatial audio is not working. I tried to forget the device however the problem still remains.
Google FRP lock is undoubtedly a great security feature as it helps you protect your device from authorizing use. Your device will get locked automatically if you accidentally remove your Google account from it. In this guide, we'll be discussing how to bypass Google lock with ease. We'll discuss whether it's possible to unlock your device. Moreover, we'll explain how you can use iToolab UnlockGo – an extra vigilant tool to remove all types of device locks.
Is It Possible to Bypass Google Lock on LG/ZTE/Samsung?
Yes, it's possible to bypass FRP with PC software. However, there is still no official method to do this job wisely. Fortunately, you can use different third-party tools to perform Google lock bypass. The reason for not having an official method to bypass Google FRP lock is a security feature. However, you can use the phone by logging in via an email addrinitiallyused to set up the deally.
How to Bypass Google Lock on Samsung with PC Software?
Google FRP lock is a fantastic security feature that locks your phone and prevents others from accessing your private information. To perform FRP bypass with PC, you can use iToolab UnlockGo as this premium tool comes with unique features.
You can use this tool to unlock the activation lock or FRP lock and screen passcodes, iCloud accounts, and Find My iPhone without a password. iToolab UnlockGo allows you to unlock screen lock on ZTE/LG/Samsung/Motorola and other branded phones. Here is how to bypass Google activation lock using iToolab UnlockGo(Android):
Step 1. Open iToolab UnlockGo for Android
Download and Install the iToolab UnlockGo for Android on your computer. After successfully downloading software, open the tool on your device and click on the Unlock Google FRP Lock option.
Step 2. Connect Your Device
Connect your device with your computer using a lightning USB cable. Click on the Start button to continue to the next step. The program will automatically download the suitable firmware for your device.
If you've already downloaded the firmware, you need to click on the import button to upload the firmware. The Android Firmware file is enormous; therefore, it'll take some time to complete. Make sure to have a stable and fast internet connection to speed up downloading process.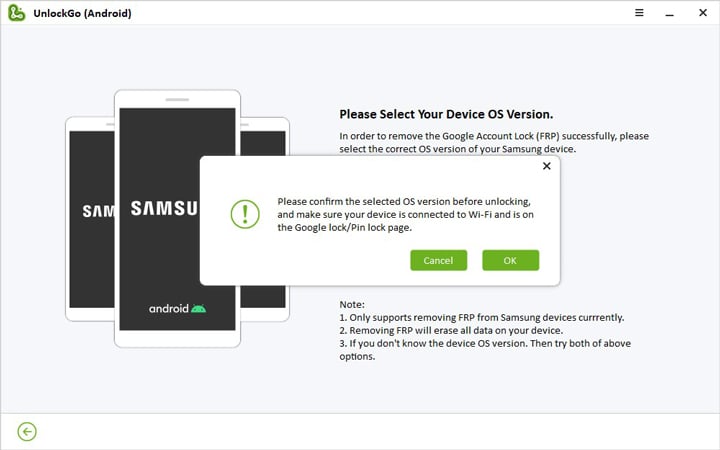 Step 3. Unlock Google FRP Lock
After successfully downloading the firmware package, you will get a notification on your device and follow the on-screen steps to move on. The unlocking process will take some time to complete.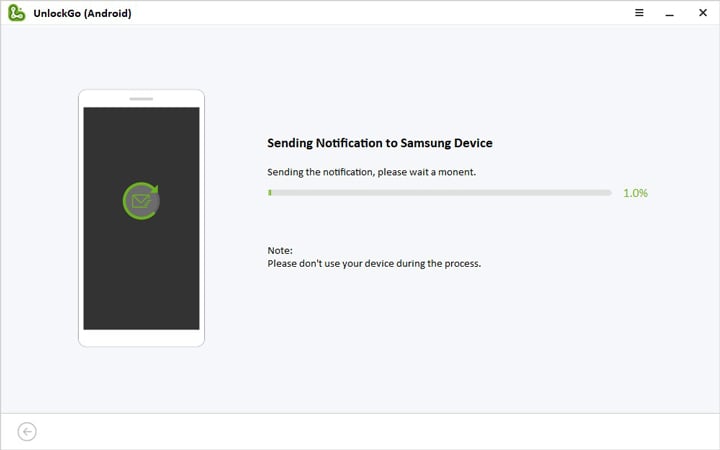 Once the unlocking process completes, you need to set up a new password or Touch ID.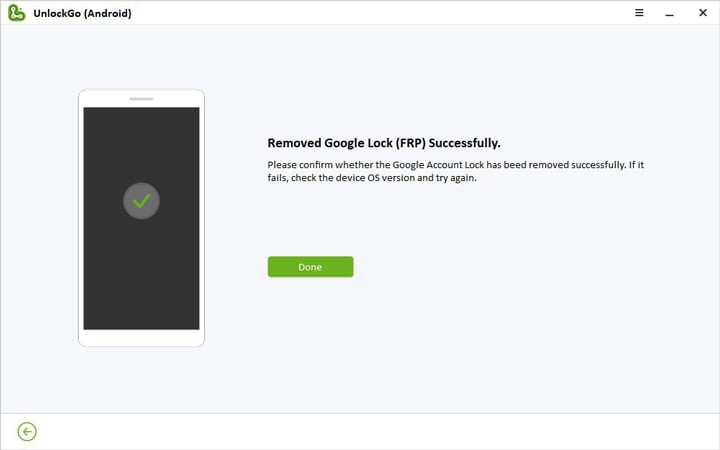 Other 3 Low Success Ways to Bypass FRP on ZTE/LG with PC
As we've discussed, the amazing iToolab UnlockGo (Android) for bypassing the Google FRP lock with ease. If you don't want to pay for the tool, then here are three easy ways to bypass FRP with PC software free download. It's important to note that these tools have some limitations and may not be successful like the above one:
Way 1. Using OTG If You Have
You can easily bypass the Google FRP lock via an OTG cable and PC. Here is how you can do this:
Download Samsung FRP settings.apk.
Now, you need to copy the downloaded APK file into a separate drive.
Connect your device using the OTG cable, free PC software, there, and you'll be able to see the popup file manager that prompts you to install the APK file.
You won't get easy access to your phone's settings. Now, navigate to Backup and Reset.
Tap on the Factory Data Reset and Reset Device. This step will erase your entire device's data. Allow your device to reboot.
Way 2. Using SideSync APK
Download and install the SideSync.apk file on your device.
Connect your device with your computer using a cable and run the downloaded program.
In a popup asking you to choose an app to open the downloaded program, select the Chrome option to continue.
After downloading the program, open the Google Play Store and install the SideSync on your device.
Open the ES File Explorer and install the APK file.
Open Settings and go to Backup and reset. Tap on the Factory Data Reset > Reset device. Your device will take some time to remove the FRP lock.
Way 3. Disable FRP in Settings
Step 1. Unlock your device and follow Settings > Cloud and Accounts > tap Accounts > Tap on your Google account.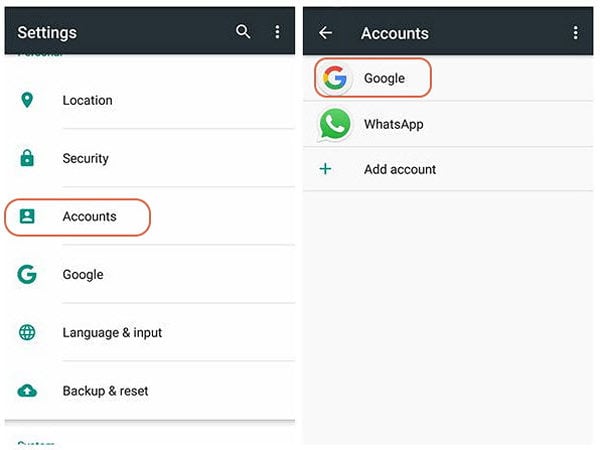 Step 2. Tap on the Remove Account. Tap on the Remove Account button again for confirmation. Click on the "Yes, I Agree" button to continue.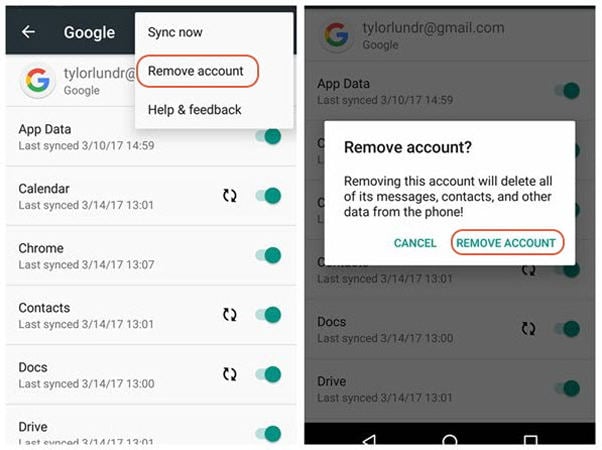 People Also Ask about Google Lock Bypass
Q1: How to bypass Google FRP lock on any android tablet
It's pretty easy to bypass Google FRP lock with PC with a third-party tool called iToolab UnlockGo for Android. However, there is no official method to Remove the Google FRP lock.
Q2: Does Odin remove FRP Lock in 2021?
The Odin File is quite helpful in removing the FRP lock on your Samsung phone. If you've forgotten the Pincode, the Odin or combination file can help you bypass the FRP lock.
Conclusion
Google FRP lock is a practical security feature that helps you protect your information if you lose your phone or pin. In this blog, we've discussed how you can use UnlockGo(Android) to bypass all types of locks in your android phone. We've also discussed three minor and more superficial ways to bypass FRP lock with PC.