Practically saying, every Android smartphone user has their phone set to pattern lock these days. This feature protects privacy, particularly when the user isn't on the phone. By drawing the lock screen pattern, the user can unlock the phone and then, access to their Home Screen. What happens if the user gets locked out of phone pattern? "How do I unlock phone if forgot pattern?" We found kind of questions are asking on forum any time. The answers show that using the programs to unlock phones is the smartest and safest way. I think you tend to search for the best pattern lock remover software now.
In this blog, we have compiled a list of some of the best pattern lock removers for Android.
Top 4 Pattern Lock Remover For Android
1) iToolab UnlockGo (Android)
If you've forgotten your pattern, password, PIN, or just purchased an used device but aren't sure what to do with fingerprint lock and face recognition. Utilizing UnlockGo for Android, it is possible to remove all of these Android pattern unlock issues in a snap.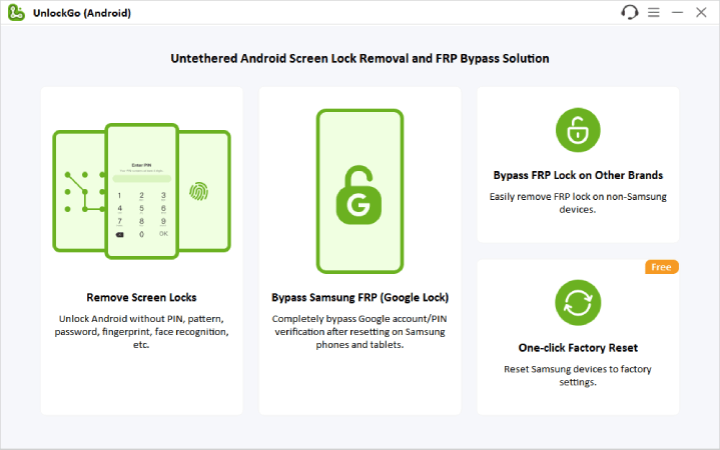 As its name suggests, iToolab UnlockGo Android is a powerful software that allows users to instantly remove various Android locks with ease, including PIN, password, pattern, fingerprints, and even face lock. There isn't any complicated steps to follow, and it is entirely secure. That's not all, you can easily bypass Google lock (FRP) on Samsung/Xiaomi/Redmi/Vivo devices by using this powerful yet easy-to-use Android unlock tool.
UnlockGo (Android) – Lock Screen Removal
Unlock forgotten pattern, password, PIN, fingerprint and face recognition
Remove pattern or PIN on Samsung without factory reset or data loss
Unlock Android without any tech skill
One-click unlock Samsung phone and tablet
Compatible with mainstream manufacturers, Samsung, LG, Motorola, Xiaomi, etc
This Android pattern lock remover software has years of experience unlocking screen locks. It has been trusted and recommended by many leading sites and users worldwide.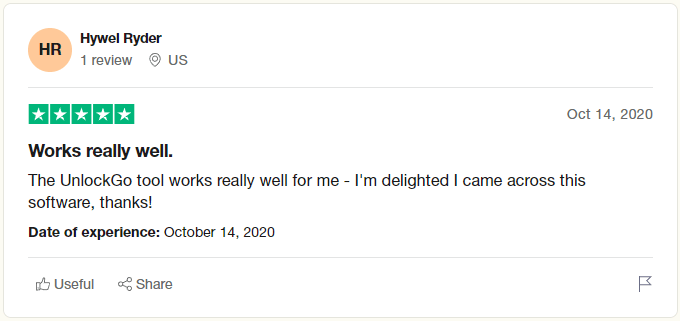 2) iSkysoft Toolbox for Android
iSkysoft Toolbox is an all-in-one Android pattern unlock software available for PC download. It comes with all the features you need to solve Android problems with your device, like locking removal, backup and restore of data, SIM unlocks, root and screen recorder. It actually offers multiple options within one software.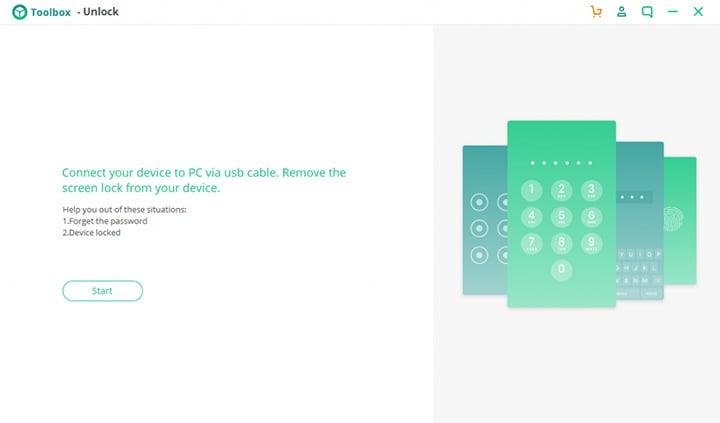 It removes four types of Android screen lock without data loss which includes deleting different types of pattern lock, unlocking phone password, removing the Android pin, and bypassing fingerprint lock. It will be removed in just 5 minutes.
iSkysoft Toolbox is not a free Android password removal tool, but it comes with some advantages and disadvantages, which are stated as follows:
Pros
✔️ It is equipped with multiple functions to solve Android users' issues and to solve issues such as screen locks.
✔️ It's a simple and straightforward lock remover.
Cons
❌ Only works with Android 7.0 and older versions
❌ It doesn't bypass Google account verification lock
3) iMyFone LockWiper (Android)
iMyFone LockWiper is a veteran on Android unlocking and pattern password removal. Its simple functions basically satisfy individual users.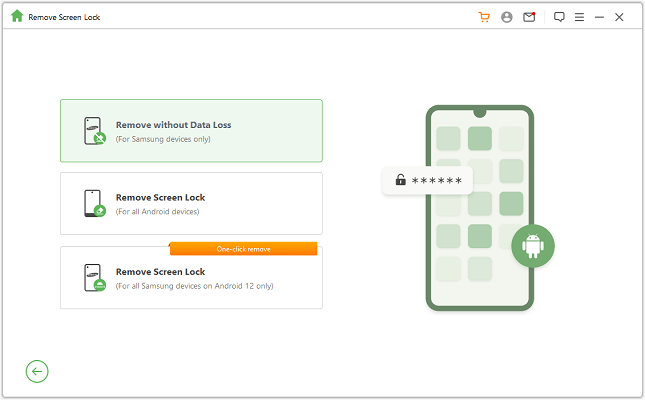 Pros
✔️ Remove all Android screen locks completely.
✔️ Get past Google account verification screen.
Cons
❌ Not work on macOS yet.
4) Android Multi-Tools Pattern Lock Remover
This Android pattern/PIN lock remover comes with many useful features. Alongside being able to support this pattern lock feature, this tool can also work with other screen locks like fingerprint, PIN and password.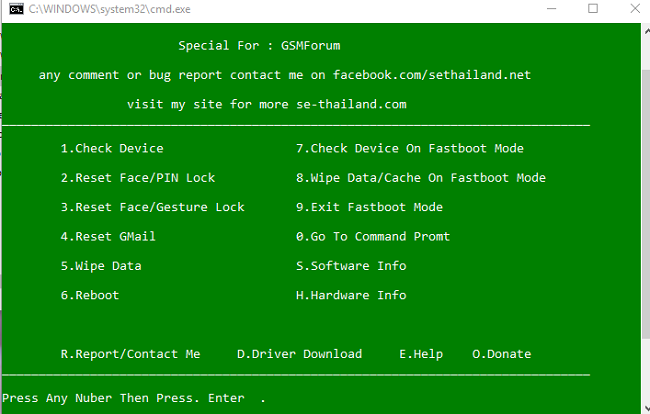 If compared to other tools discussed in the article, Android Multi-Tool is more difficult to make use of. The interface is not intuitive. In contrast to the other lock removers for pattern locks mentioned in this article that don't require any additional downloads to function, Android Multi-Tool will need you to get the SDK for Android to allow it to function.
By using this software, you are able to remove all your personal information from the device. Therefore, prior to committing to this process, make backups of all your information. Some drawbacks of using this tool are as follows:
Pros
✔️ It's a free pattern password unlock tool.
Cons
❌ The tool requires enabling USB debugging beforehand.
❌ Utilizing the tool and installing it requires a number of complicated steps.
❌ There is no warranty that the Android pattern lock remover will function for you.
❌ The Android pattern lock remover also requires root access.
How to Use Best Android Pattern Lock Remover on PC?
As you can see, UnlockGo Android Pattern Unlocker can clearly outclass any other pattern lock remover available in the market. If you own an old Samsung handset (earlier then Samsung S7), you could try unlock the screens without losing any data.
Before you begin, here is a link for iToolab UnlockGo Android mobile pattern lock reset software free download. Then install it on your PC. Follow the coming steps to remove Android pattern/PIN quickly.
Step 1: Connect Your Android Device
First of all, you will need to launch iToolab UnlockGo software on your computer. On the main interface, select "Unlock Screen Lock" option and connect your Android device with the computer.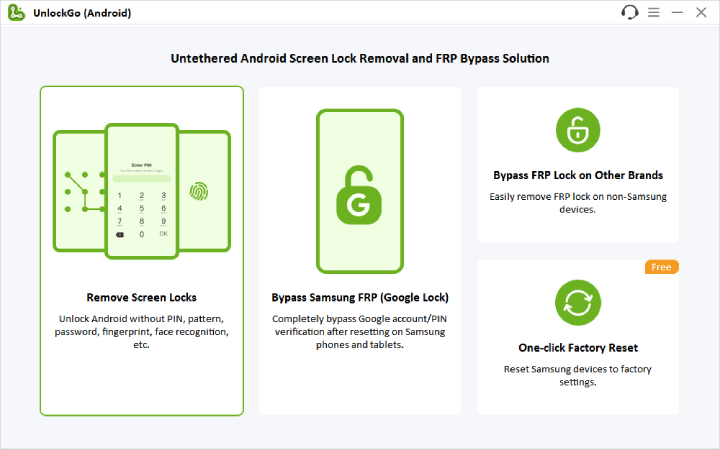 Note: If you're using Samsung phone or tablet on Android 12, clikc on the link below the button. This is the shortcut to unlocking Samsung with one click. If not, click Start to move on.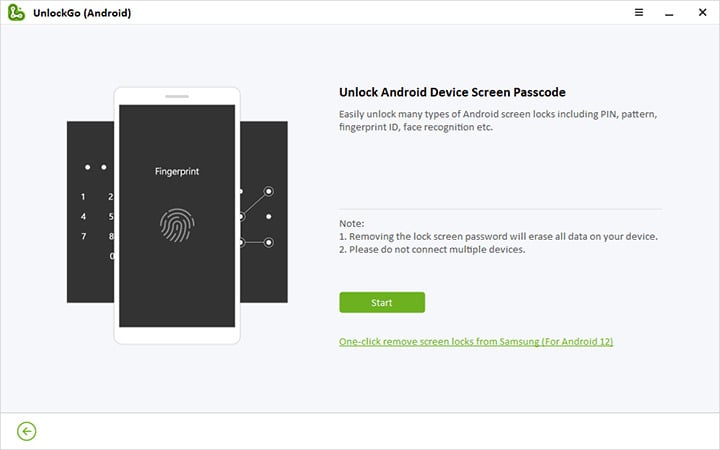 Step 2: Confirm Your Device Information
Before connecting your device, don't forget to confirm your device information. For instance, if you're using Motorola phone, select the Brand tab and click the "Unlock" button.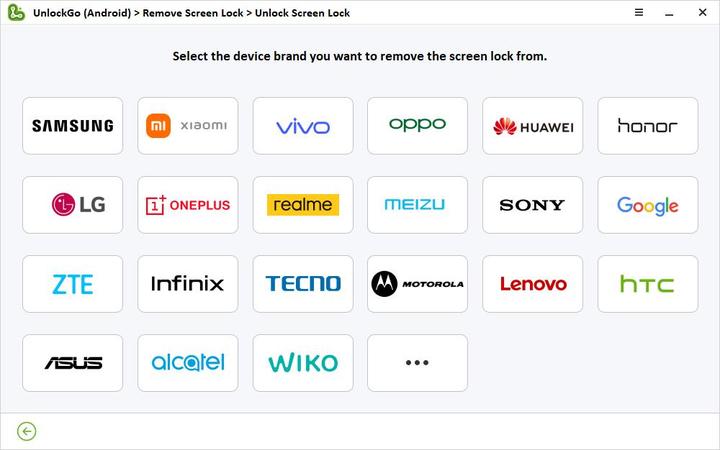 Step 3: Start the Recovery Mode on Your Phone
In this step, you'll need to put your device into the Recovery Mode.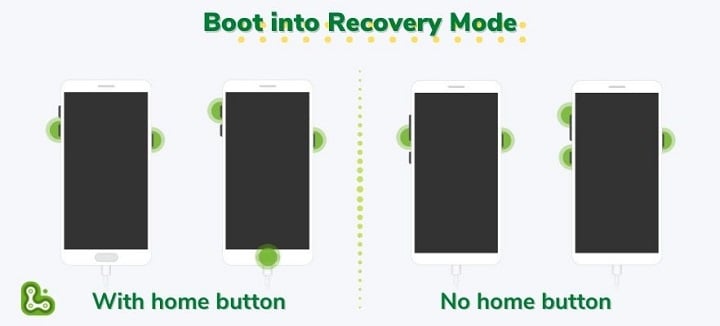 Step 4: Initiate the Unlocking Process
After putting your phone into the recovery mode, you'll need to start the actual unlocking process. You can follow the on-screen steps one by one to remove the pattern lock on your phone. As these steps, UnlockGo (Android) is also used as factory setting tool by smart users.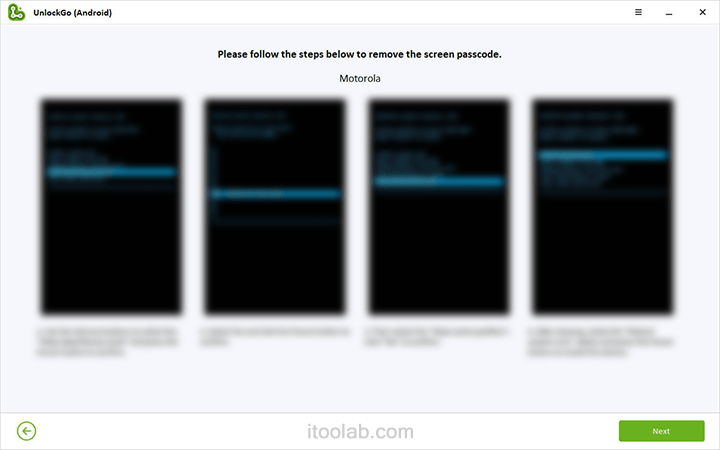 Step 5: Complete the Unlocking Process
In the final step, simply restart your phone and you can set up a new pattern on your device.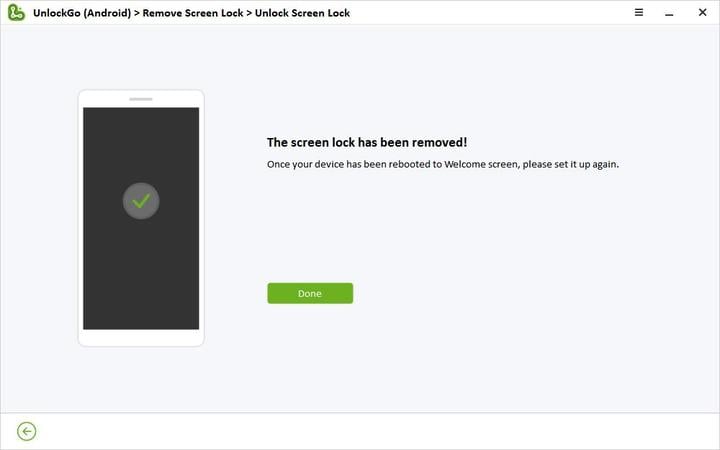 Bonus: One-click Remove Pattern Lock from Samsung [Video Guide]
If you are using Android 12 Samsung device, congrats, you are able to remove Patter or PIN code in a faster way. Check the video below.
Get the Best Android Pattern Unlock Software Now
Android phones come with a variety of lock types to protect your personal data. But being blocked from your phone through a human error can be very troubling. Now you can free download any of the above-mentioned Android pattern lock remover software to unlock your screen code.
However, the UnlockGo for Android is a multi-function tool that can be used on most of the Android devices. It supports a wide variety of screen locks and also bypassing FRP lock is just a piece of cake for this amazing tool.