Nokia handsets come with a built-in security code that plays an important role to secure your phone's information, contacts, or anything important. So it's vital to change the default code and use it for your phone's security.
Hence, people forgot it because they use it less often and if you forgot the Nokia security code, the manufacturer can't open or bypass it. So, I recommend attempting each method mentioned below wisely that assists you to unlock the Nokia security code.
What Is Nokia Factory Reset Code?
You can restore Nokia to original factory settings using Nokia default security code "12345" which can be used to reset Nokia 105, 3310, and other models. So if you've changed the default security code but forgot it unfortunately, you will need a Master reset code to reset the security code on Nokia and then use a set of codes mentioned below to perform a hard reset.
Remember! All these master codes require a default security code to enter for reset process confirmation.
1. Reset code
To reset all settings, grab your Nokia phone.
Dial the code *#7780#.
Then simply type in the Nokia default security code 12345.
2. Factory reset code
Turn on your Nokia phone and come on the menu screen.
Now press *#7370# or *#62209526#.
The phone asks to "Erase and restore factory settings", it will wipe off all data from your phone.
Press continue, and it will ask you for the security code.
Type the default code 12345.
Press OK and it will perform factory reset on your phone and reboots automatically after 30-40 seconds.
How to Reset Nokia Keypad Security Code When Phone Locked?
If you want to reset your Nokia phone but the default security code does not work for it even if you don't set any security code in the past, you could take an action. So, to unlock the Nokia security code swiftly, follow this technique.
Step 1: Turn off your device.
Step 2: Hold and press these buttons in the following sequence in classic-style phones.
Call button (green button) + Asterisk key (*) + Three (3)
As you press these keys simultaneously, a Formatting message comes on your screen.
Step 3: Leave the keys and wait until the formatting is finished.
Once the process is completed your phone is just like new out of the box and your Nokia security code is now set to default 12345.
How to Reset Nokia Password/Pattern If Forgot?
While Nokia's keypad handsets are locked out by security codes, Android phones are encountering the same situation too by locking out through PINs, passwords, or patterns. Screen locks protect your Android's personal information from prying eyes and no one can access to your phone until you permitted.
But it frustrates you when you locked out or forget the screen locks you set up for your Nokia phone security. This issue is more common than you think and is resolved by many Android users by using different tactics to bypass the Android lock screen.
But if you don't want to go through complex processing you can choose the Android unlocker tool iToolab UnlockGo (Android). This tool is proven to unlock the Nokia phone's forgotten password or pattern without any hassle.
One-Click Reset Nokia
No complicate operation, easy-to-use
Unlocks PIN, pattern, password, and fingerprints
Unlocks Samsung screen locks without data loss
Protects your privacy, ensures malware-free processing
Supports popular Android brands tablets and phone models
If you Google the query how to unlock a Nokia phone's forgotten password or pattern? You will get many results but all of these methods have different requirements that your Android should come up with. UnlockGo (Android) requires no password, codes, or Google account to unlock your device, just download it on your PC and follow the steps.
Step 1 Connect Nokia smartphone
Open the tool on your Windows PC and choose the option Unlock Screen Lock, click the Start button on the next screen and connect your Nokia smartphone with your PC via USB cable.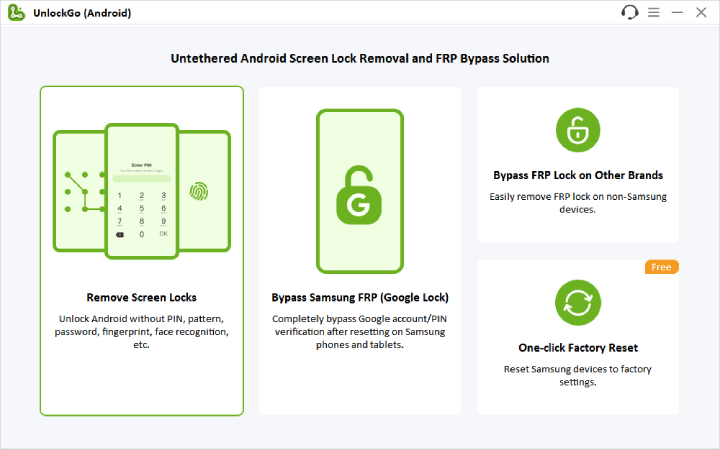 Step 2 Device authorization
UnlockGo (Android) asks for your phone brand to run the process accordingly, please select the correct mobile brand from the list and click Unlock to carry on.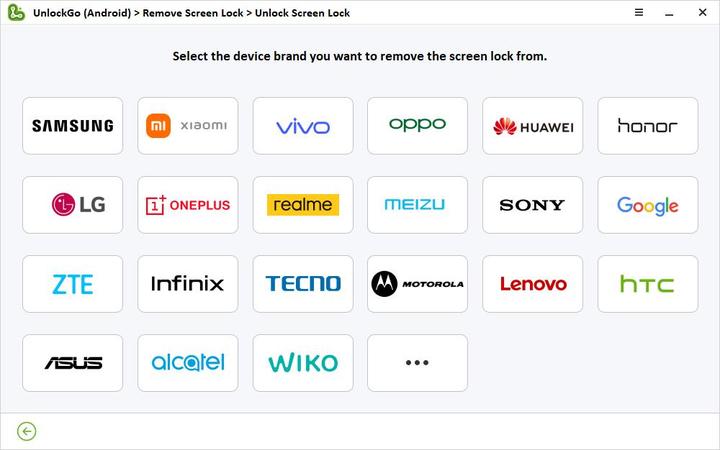 Step 3 Enter your Nokia phone into Recovery mode
To get into Recovery Mode, press and hold down the Volume Up and Power keys together. Follow the hints on the screen.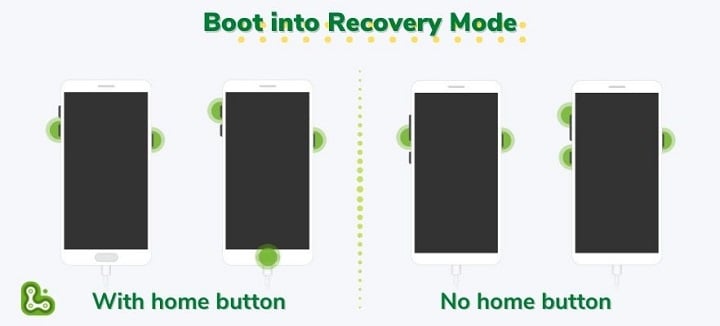 Step 4 Unlocking process
Did your device enter Recovery mode? Great! Now, just follow the on-screen steps carefully to unlock the locked Nokia phone.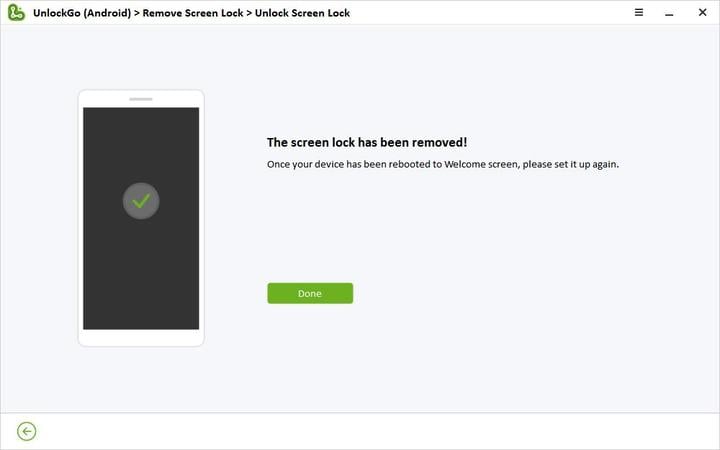 Note:
If your Nokia phone has not entered Reboot System Now automatically, please do it manually.
Step 5 Your Nokia unlocked
Congrats, on having a fully accessed Nokia phone. The final step is to restart your device and create a new password.
How to Reset Nokia Keypad Security Code From Settings Menu?
As I mentioned above your Nokia phone is equipped with a simple keypad security code i.e 12345, the company keeps it simple so the users can remind it. It also means that anyone can use your phone. But if you want to change it then I am sharing here a Nokia security code reset trick that can be applied by following these steps.
Step 1: Go to the Settings option of your phone.
Step 2: Scroll down to the Security settings.
Step 3: Choose Change code.
Step 4: Enter security code 12345 and press OK. If the phone accepts this code successfully you can reset the Nokia security code.
Step 5: Now input the new security code and press OK. A prompt appears on your screen confirming that your Security code changed.
Conclusion
Handling a locked Nokia phone isn't that easy whether it's a classic-style keypad phone or Android. But I believe that every problem arises with a solution. So this article is a helping hand when it comes to hard resetting Nokia with or without keypad security code.
Besides Nokia Android phones can be unlocked with a single tool iToolab UnlockGo (Android) which doesn't needs any technical skills or passcodes to unlock your phone.